Canada reports 15 cases of monkeypox, more expected
The country confirmed its first two cases last week
Toronto: Health authorities in Canada said Tuesday they had identified 10 new cases of monkeypox in Quebec, bringing the total number to 15, with additional cases expected in other provinces.
Monkeypox, detected in recent weeks in Europe and North America, is a rare disease originating in Africa which usually clears up on its own.
"We expect more cases to be confirmed in the coming days," said Health Minister Jean-Yves Duclos, who said more samples were being analyzed.
He said the federal government had made available the Imvamune vaccine and other drugs stored in the national emergency strategic reserve.
The first doses of the vaccine were delivered to Quebec province on Tuesday.
While there is no specific vaccine for monkeypox, a smallpox vaccine can be used as protection in case of contact.
Canada had confirmed its first two cases last week in the French-speaking province.
Monkeypox is an infectious disease that is caused by a virus transmitted to humans from infected animals, most commonly rodents. But the virus was first discovered in 1958 in a group of macaques that were being studied for research purposes, hence its name, according to Inserm, a major French medical research institute.  
Notorious Vietnamese hacker turns government cyber agent At the height of his career, Vietnamese hacker Ngo Minh Hieu made a fortune stealing the personal data of hundreds of millions of Americans.
Now he has been recruited by his own authoritarian government to hunt, he says, the kind of cyber-criminal he once used to be.
After serving seven years in US prisons for stealing some 200 million Americans' personal details, Hieu was sent back to Vietnam, which imposes some of the world's strictest curbs on online freedom.
Hieu says he has since turned his back on his criminal past.
"I fell to the bottom, now I am trying to climb up again," the 32-year-old told AFP.
SOURCE: AFP
Afghan health official warns of disease outbreak among earthquake survivors
"The people are extremely needy for food and clean water"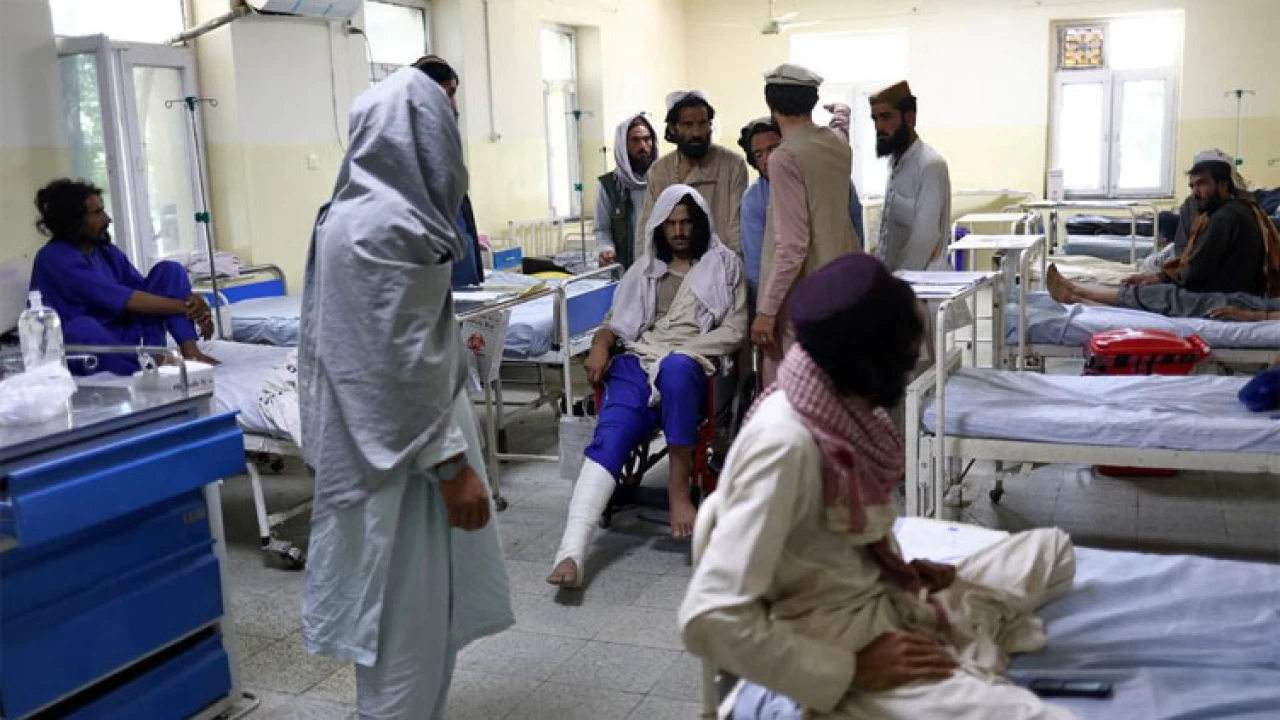 Kabul: Thousands affected by a deadly earthquake in eastern Afghanistan are in need of clean water and food and are at risk of disease, an Afghan health ministry official said on Sunday, days after a U.N. agency warned of a cholera outbreak in the region.
At least 1,000 people were killed, 2,000 injured and 10,000 homes destroyed in Wednesday s earthquake, after which the U.N. humanitarian office (OCHA) warned that cholera outbreaks in the aftermath are of particular and serious concern.
"The people are extremely needy for food and clean water," Afghanistan s health ministry spokesperson Sharafat Zaman told Reuters, adding officials had managed medicines for now but handling those who had lost their homes would be a challenge.
"We ask the international community, humanitarian organisations to help us for food and medicine, the survivor might catch diseases because they don't have proper houses and shelters for living," he said.
The disaster is a major test for Afghanistan s hardline Taliban rulers, who have been shunned by many foreign governments due to concerns about human rights since they seized control of the country last year.
Helping thousands of Afghans is also a challenge for countries that had imposed sanctions on Afghan government bodies and banks, cutting off direct assistance, leading to a humanitarian crisis even before the earthquake.
The United Nations and several other countries have rushed aid to the affected areas, with more due to arrive over the coming days.
Afghanistan s Taliban administration called for a rolling back of sanctions and lifting a freeze on billions of dollars in central bank assets stashed in Western financial institutions. read more
In Kabul, hospitals more used to treating victims of war have opened their wards to earthquake victims, but a majority of people remain in the areas destroyed by the earthquake.
"Our houses were destroyed, we have no tent... there are lots of children with us. We have nothing. Our food and clothes...everything is under rubble," Hazrat Ali, 18, told a Reuters team in Wor Kali, a village of the hardest-hit Barmal district.
"I have lost my brothers, my heart is broken. Now we are just two. I loved them a lot," he said.
SOURCE: Reuters
Morocco: 27 migrants die in stampede to enter Spain's Melilla
The incident at the border crossing was the first since Spain and Morocco boosted their bilateral cooperation after Madrid decided to support Rabat's position on the independence of Western Sahara.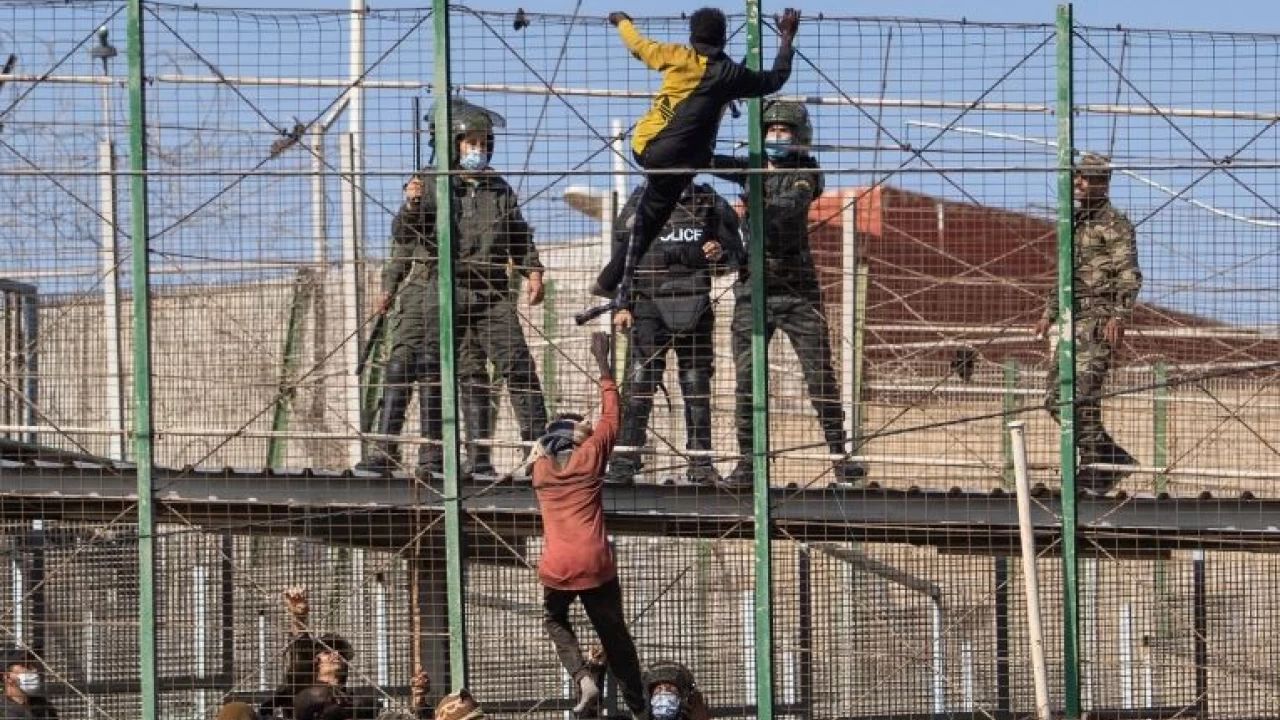 Moroccan authorities said that 27 migrants were killed and dozens of migrants and police officers were injured in a "stampede" of people trying to cross into the Spanish North African enclave of Melilla.
According to the Moroccan Association for Human Rights (AMDH), the death toll of migrants who died trying to cross from Morocco into the Spanish enclave of Melilla rose to 27 today (June 25).
On Friday, around 2,000 migrants—many from Sudan—tried to cross the militarized border fence.
At first, five people were reported dead, but later, Moroccan authorities raised the figure to 18.
"The victims of the tragedy in Melilla agonized for hours under the cruel gaze of those who were supposed to help them and did not do so," tweeted founder of Walking Borders Helena Maleno Garzon, who also confirmed the report of 27 dead.
Spanish officials said 49 Civil Guards sustained minor injuries while four police vehicles were damaged by rocks thrown by some migrants.
Videos from the Moroccan side of the border show what appear to be dead bodies and people with severe injuries strewn out on the ground without receiving medical attention.
Other images show hundreds of people, some with clear injuries, lying in a pile on the ground with their hands tied behind their backs.
Moroccan police used tear gas to disperse those trying to climb the border fence.
Following the horrific incident, several NGOs are calling for an immediate investigation into the treatment of migrants.
The incident at the border crossing was the first since Spain and Morocco boosted their bilateral cooperation after Madrid decided to support Rabat's position on the independence of Western Sahara.
Spanish Prime Minister Pedro Sanchez on Friday applauded the "extraordinary work of the Moroccan government in coordination with Spain to try to stop a violent assault, which was, in this case, well resolved."
Last year, Moroccan authorities stood passively by as thousands swam into the Spanish enclave of Ceuta amid a diplomatic spat over Spain treating the separatist leader of Western Sahara for coronavirus.
According to Spanish authorities, just 133 people managed to reach Spain during Friday's border crossing attempt.
Mainly hot, humid weather expected in most parts of country
upper Sindh and south Punjab to face very hot weather during the next twelve hours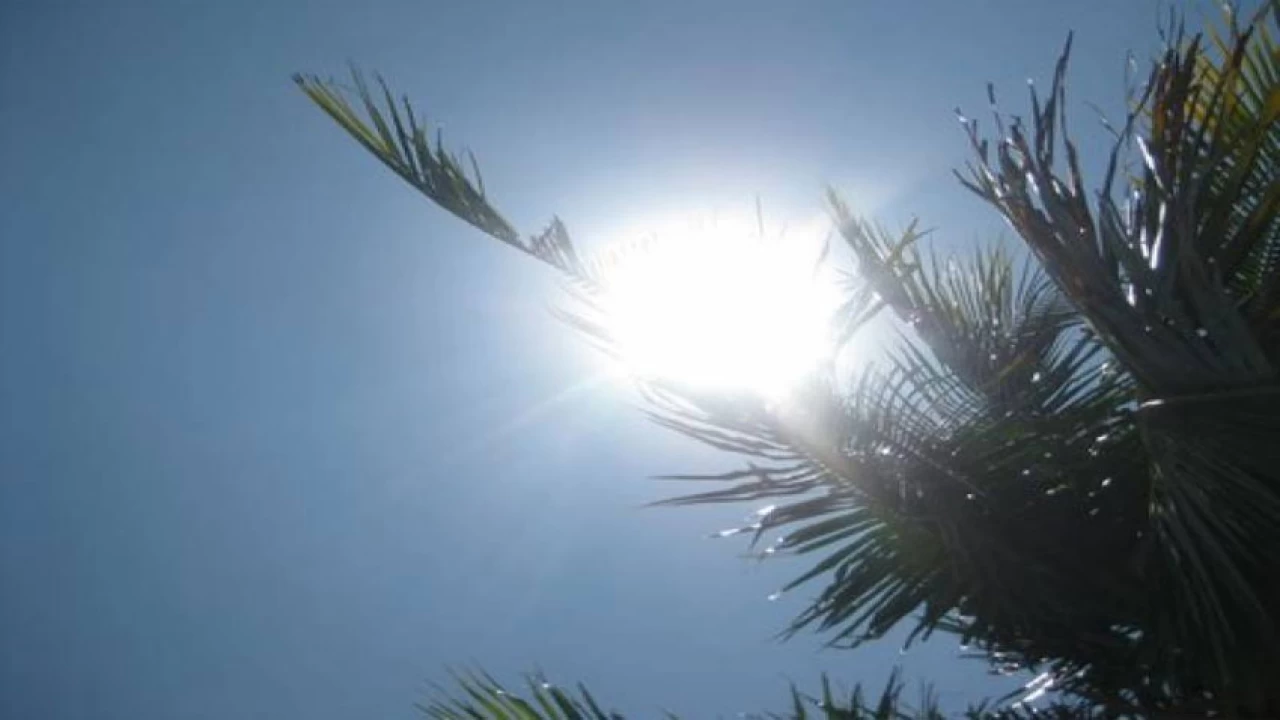 Islamabad: Mainly hot and humid weather is expected in most parts of the country, while very hot in upper Sindh and south Punjab during the next twelve hours.
Temperature of some major cities recorded this morning:
Islamabad 24 degree centigrade, Lahore 29, Karachi 30, Peshawar 28, Quetta 26, Gilgit 18, Murree 17 and Muzaffarabad 22 degree centigrade.
According to Met Office forecast for Indian Illegally Occupied Jammu and Kashmir, partly cloudy and hot weather is expected in Srinagar, Pulwama and Baramulla, dry in Leh, while hot and dry in Jammu, Anantnag and Shopian.
Temperature recorded this morning:
Srinagar, Pulwama and Baramulla 18 degree centigrade, Jammu 27, Leh 10, Anantnag and Shopian 17 degree centigrade.