Russian missile strike on shopping mall leaves 11 dead: Ukraine
Russian missile strike on shopping mall leaves 11 dead: Ukraine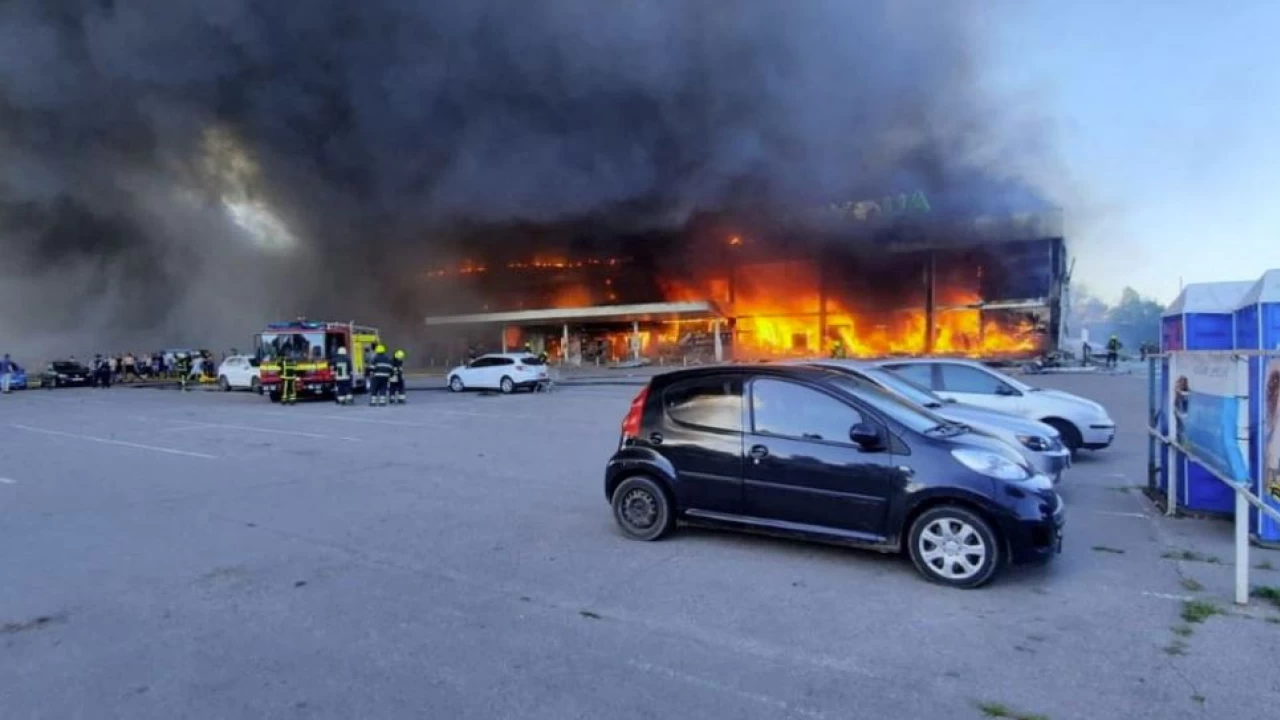 Two Russian missiles slammed into a crowded shopping centre in the central Ukrainian city of Kremenchuk on Monday, killing at least 11 people and wounding 50, the regional governor said.
President Volodymyr Zelenskiy said more than 1,000 people were in the shopping centre at the time of the attack, which witnesses said caused a huge fire and sent dark smoke billowing into the sky.
A Reuters reporter saw the charred husk of a shopping complex with a caved-in roof. Firefighters and soldiers were pulling out mangled pieces of metal as they searched for survivors.
"It is impossible to even imagine the number of victims ... It's useless to hope for decency and humanity from Russia," Zelenskiy wrote on the Telegram messaging app.
Dmytro Lunin, governor of the central Poltava region, wrote on Telegram that 11 people had now been confirmed killed by the strike, adding that rescue workers would keep searching through the smouldering rubble, with more bodies likely to be found.
Lunin also wrote on Telegram that 21 people had been hospitalised, and 29 others had been given first aid without hospitalization.
"It's an act of terrorism against civilians," he said separately, suggesting there was no military target nearby that Russia could have been aiming at.
At one point, paramedics rushed into the building after rescuers called out "200" meaning they had found one or more bodies in the building. Reporters were later pushed away from the scene as air raid sirens wailed again.
UKRAINE WANTS MORE WEAPONS

As night began to fall, rescuers brought lights and generators to continue the search. Worried family members, some close to tears and with hands over their mouths, lined up at a hotel across the street from the mall where rescue workers had set up a base.
Kiril Zhebolovsky, 24, was looking for his friend, Ruslan, 22, who worked at the Comfy electronics store and hadn't been heard from since the blast. "We sent him messages, called, but nothing," he said. He left his name and phone number with the rescue workers in case his friend is found.
Kremenchuk, an industrial city of 217,000 before Russia's Feb. 24 invasion of Ukraine, lies on the Dnipro River in the region of Poltava and is the site of Ukraine's biggest oil refinery.
Ukraine's air force command said the mall was hit by two long-range X-22 missiles fired from Tu-22M3 bombers that flew from Shaykovka airfield in Russia's Kaluga region.
Russia did not immediately comment on the Ukrainian assertion. It has denied deliberately targeting civilians during in its "special military operation" in Ukraine.
"We need more weapons to protect our people, we need missile defences," Andriy Yermak, head of the president's office, said.
Vadym Denysenko, an interior ministry adviser, said Russia could have had three motives for the attack.
"The first, undoubtedly, is to sow panic, the second is to... destroy our infrastructure, and the third is to... raise the stakes to get the civilised West to sit down again at the table for talks," he said.
Russia, which has captured the eastern Ukrainian city of Sievierodonetsk after a weeks-long assault, has stepped up missile strikes across Ukraine in recent days. read more
Missiles hit an apartment block and landed close to a kindergarten in the Ukrainian capital on Sunday, killing one person and wounding several more people.
SOURCE : REUTERS
Rain with wind and thundershower expected in most parts of country
Heavy falls are likely at scattered places in Khyber Pakhtunkhwa, Upper Punjab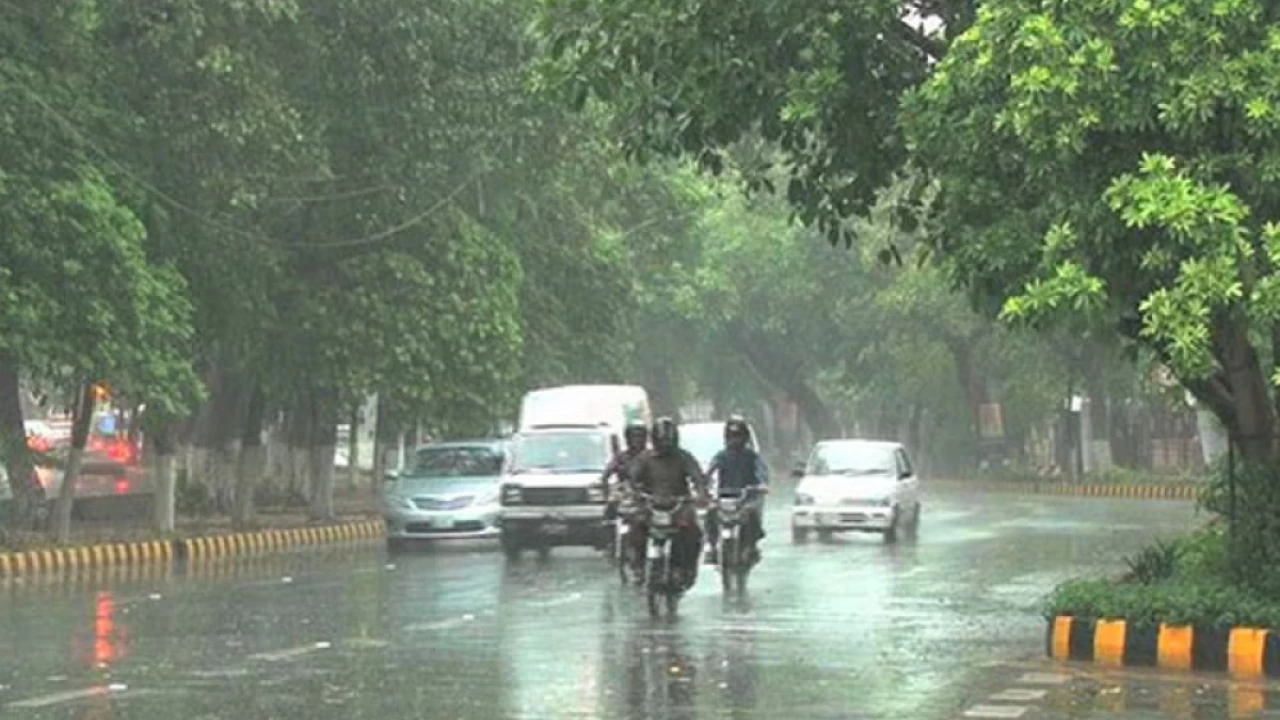 Islamabad: Rain with wind and thundershower is expected in Khyber Pakhtunkhwa Kashmir, Punjab, Sindh, northeast south Balochistan and Gilgit-Baltistan.
However, heavy falls are likely at scattered places in Khyber Pakhtunkhwa, Upper Punjab and Kashmir, while at isolated places in south Balochistan during the period.
Temperature of some major cities recorded on Thursday morning:
Islamabad and Karachi twenty-eight degree centigrade, Lahore twenty-nine, Peshwar thirty, Quetta and Muzafarabad twenty-five, Gilgit twenty-one and Murree eighteen degree centigrade.
According to Met Office forecast for Indian Illegally Occupied Jammu and Kashmir, partly cloudy weather with chances of rain-wind-thundershower is expected in Srinagar, Jammu, Leh, Pulwama, Anantnag, Shopian and Baramulla.
Temperature recorded this morning:
Srinagar, Anantnag and Baramulla twenty- one degree centigrade, Leh fifteen, Pulwama twenty and Shopian twenty-two degrees centigrade.
South Korea flooding death toll rises to 11
President Yoon Suk-yeol says it was the heaviest rainfall since Seoul weather records began 115 years ago
Seoul: The death toll from South Korea's record-breaking rains and flooding has risen to 11, officials said Thursday, with eight more people still missing as Seoul struggles to clean up after the deluge.
Two days of torrential rain flooded streets and subway stations in the capital, with President Yoon Suk-yeol saying it was the heaviest rainfall since Seoul weather records began 115 years ago.
Images shared on social media earlier this week showed people wading through waist-deep water and overflowing metro stations, with the posh Gangnam district particularly hard hit.
Of the 11 dead, six were in Seoul, three in Gyeonggi province and two in Gangwon province, according to data from the interior ministry. Three of the eight missing were from the capital.
More than 5,300 people were forced to evacuate their homes, the ministry added.
Among the 11 victims, three died while trapped in their flooded semi-basement apartment, known as a banjiha, according to the ministry. Local reports say the victims were a teenager, her mother and her aunt.
One victim is believed to have been electrocuted while removing a tree that had fallen onto a sidewalk while another died when a landslide buried his home in mountainous Gangwon.
At an official meeting on relief efforts, South Korean Prime Minister Han Duck-soo said the government had already completed the bulk of emergency repair work.
SOURCE: AFP
NDMA provides relief items to flood-hit areas of Balochistan
The NDMA also provided 117 dewatering pumps for drainage of accumulated rain and floodwater from the localities.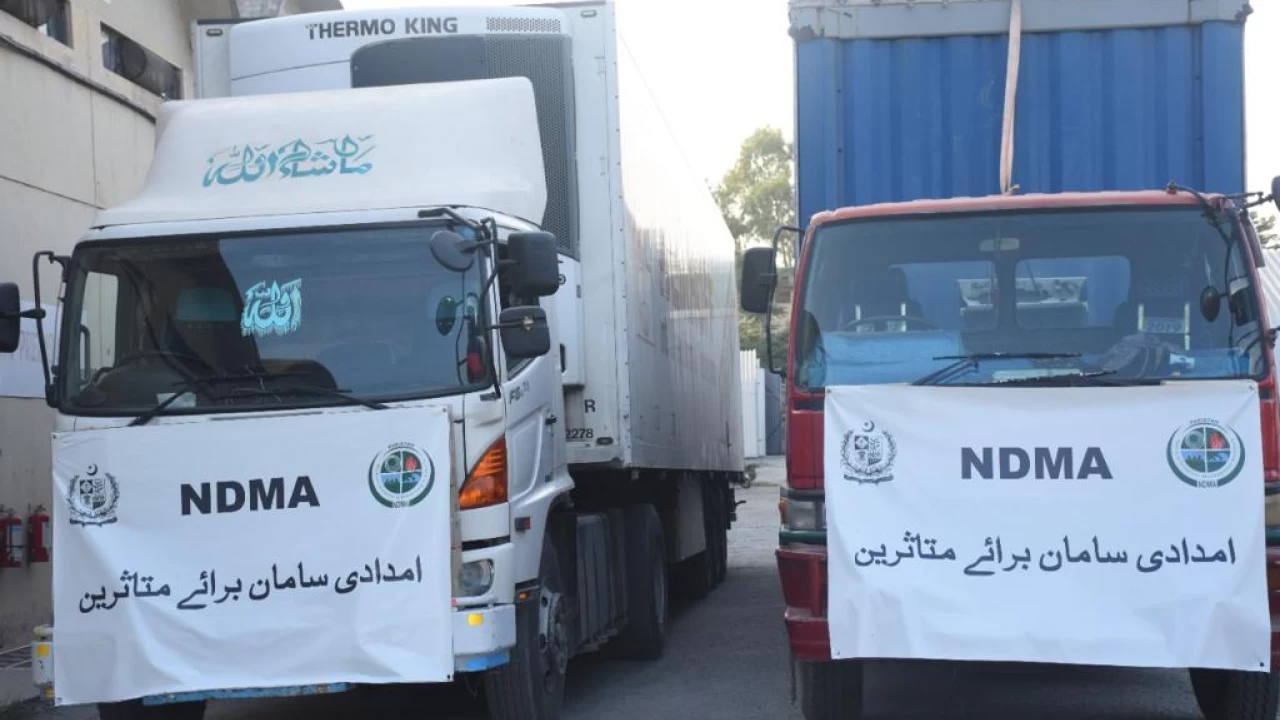 Islamabad: The National Disaster Management Authority (NDMA) on Thursday continued to provide relief items to flood affected areas of the country especially Balochistan.
The NDMA ensured emergency assistance to the flood victims including ration and other necessary equipment, a news release said.
The relief equipment provided by the Authority included provision of ration packs for over 40,000 people, tents, mosquito nets, and blankets for the accommodation of 60,000 victims, it said.
The NDMA also provided 117 dewatering pumps for drainage of accumulated rain and floodwater from the localities.
However, during the emergency aid dispatch most of the aid was given to the affected areas of Balochistan.
Moreover, 60,000 liters of drinking water was also provided to flood victims in Balochistan alongwith other aid items including kitchen sets, hygiene kits and chemical spray machines.