North Korea's Kim says country ready to mobilise nuclear war deterrent
North Korean leader Kim Jong Un said his country is ready to mobilise its nuclear war deterrent.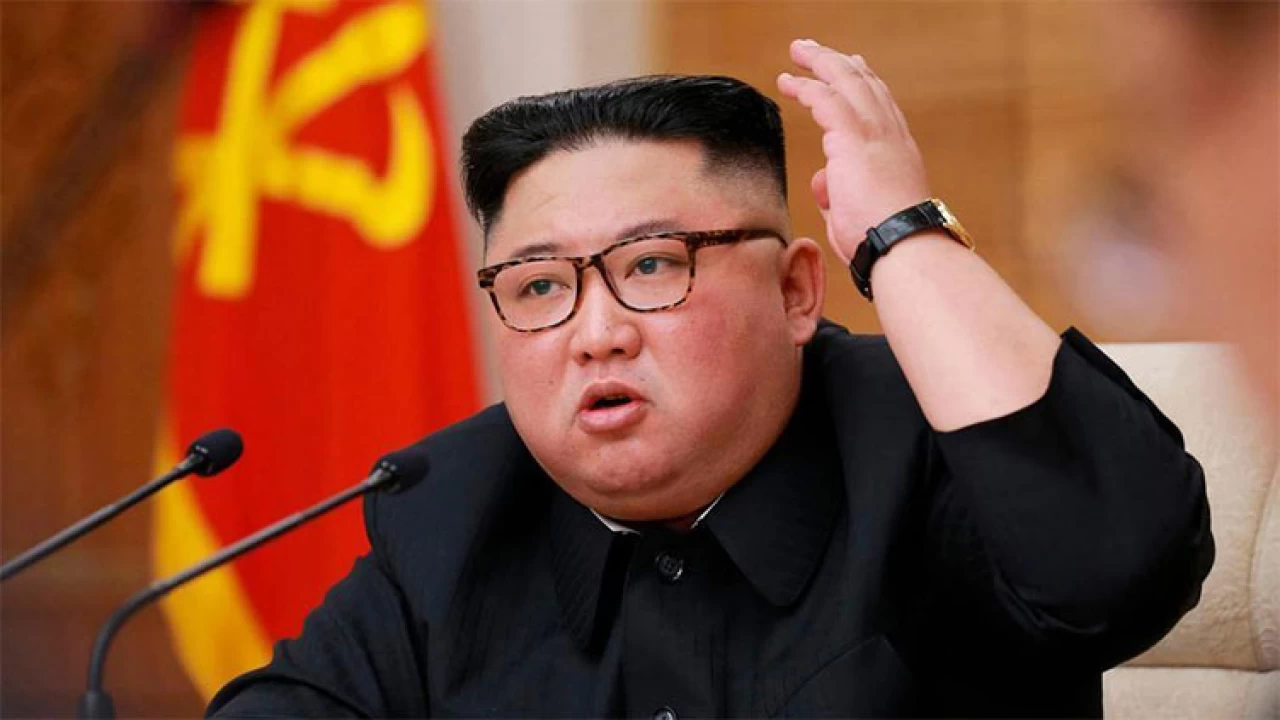 Seoul: North Korean leader Kim Jong Un said his country is ready to mobilise its nuclear war deterrent and for any military clash with the United States, state media reported on Thursday (Jul 28), amid signs the North could conduct its first nuclear test since 2017.
Kim made the remarks during a speech at an event to mark the 69th anniversary of the Jul 27 Korean War armistice, which left the two Koreas technically still at war, according to the official KCNA news agency.
Kim also denounced South Korea's Yoon Suk-yeol administration, saying any attempts to preemptively incapacitate the North would be met with a stern response and "annihilation".
"I once again make it clear that North Korea is fully ready for any military confrontation with the United States," Kim said.
North Korea in recent months has tested hypersonic missiles and missiles that it says could carry tactical nuclear weapons, narrowing the time that Seoul would have to respond to a pending attack.
SOURCE: Reuters
10 including prominent cleric killed in bombing at Kabul mosque
There were fears the casualty numbers could rise further.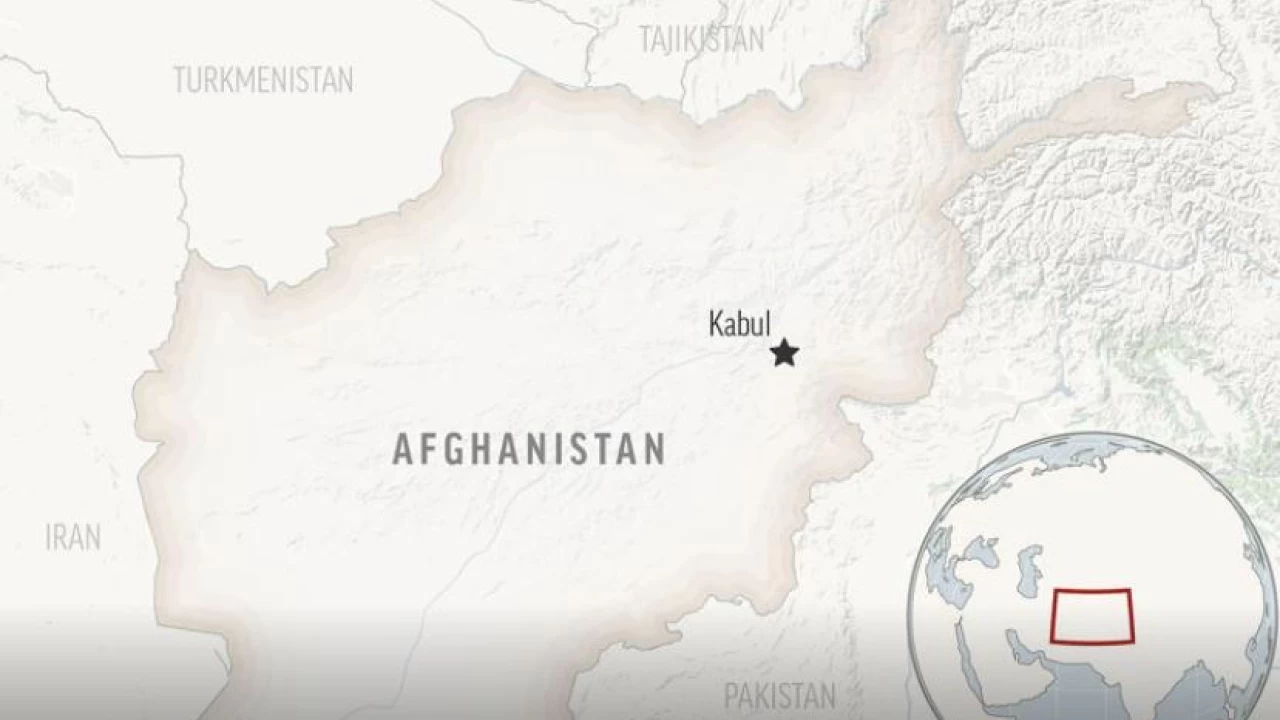 A bombing at a mosque in the Afghan capital of Kabul during evening prayers on Wednesday killed at least 10 people, including a prominent cleric, and wounded at least 27, an eyewitness and police said.
There was no immediate claim of responsibility for the attack, the latest to strike the country in the year since the Taliban seized power. Several children were reported to be among the wounded.
The Islamic State group's local affiliate has stepped up attacks targeting the Taliban and civilians since the former insurgents' takeover last August as U.S. and NATO troops were in the final stages of their withdrawal from the country. Last week, the IS claimed responsibility for killing a prominent Taliban cleric at his religious center in Kabul.
According to the eyewitness, a resident of the city's Kher Khanna neighborhood where the Siddiquiya Mosque was targeted, the explosion was carried out by a suicide bomber. The slain cleric was Mullah Amir Mohammad Kabuli, the eyewitness said, speaking on condition of anonymity because he was not authorized to talk to the media.

He added that more than 30 other people were wounded. The Italian Emergency hospital in Kabul said that at least 27 wounded civilians, including five children, were brought there from the site of the bomb blast.
There were fears the casualty numbers could rise further.
Khalid Zadran, the Taliban-appointed spokesman for the Kabul police chief, confirmed an explosion inside a mosque in northern Kabul but would not provide a casualty toll or a breakdown of the dead and wounded.
Taliban spokesman Zabihullah Mujahid also condemned the explosion and vowed that the "perpetrators of such crimes will soon be brought to justice and will be punished."
A U.S.-led invasion toppled the previous Taliban government, which had hosted al-Qaida leader Osama bin Laden in Afghanistan, following the Sept. 11, 2001 terrorist attacks in the United States.
Since regaining power, the former insurgents have faced a crippling economic crisis as the international community, which does not recognize the Taliban government, froze funding to the country.
Separately, the Taliban confirmed on Wednesday that they had captured and killed Mehdi Mujahid in western Herat province as he was trying to cross the border into Iran.
Mujahid was a former Taliban commander in the district of Balkhab in northern Sar-e-Pul province, and the only member of the minority Shiite Hazara community among the Taliban ranks.
Mujahid had turned against the Taliban over the past year, after opposing decisions made by Taliban leaders in Kabul.
SOURCE: AP NEWS
At least 26 killed, dozens injured in northern Algeria forest fires 
Deaths include 24 people in El Tarf and two in Setif, with hundreds forced to leave their homes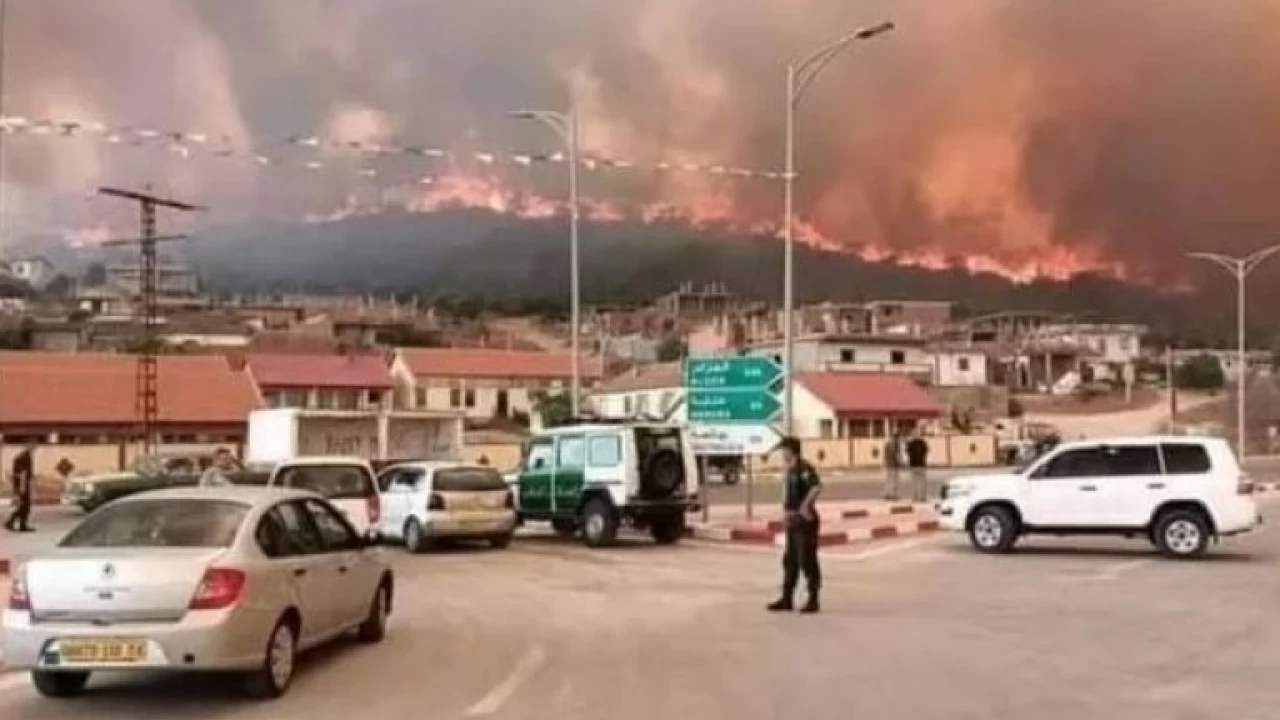 El Tarf: At least 26 people died and dozens of others were injured in forest fires that ravaged 14 districts of northern Algeria on Wednesday, the interior minister said.
Kamel Beldjoud told state television that 24 people lost their lives in fires in El Tarf, near the border with Tunisia, in addition to two others who died earlier in Setif.
The civil protection agency in Setif had said that two women, "a 58-year-old mother and her 31-year-old daughter", were killed in the town.
In Souk Ahras, farther to the east near Algeria's border with Tunisia, people were seen fleeing their homes as fires spread before firefighting helicopters were deployed.
An earlier toll said four people in Souk Ahras suffered burns and 41 others had breathing difficulties, the authorities said. Media reports said 350 residents had been evacuated.
No updated toll was given on the number of people injured in the fires in other areas.
The gendarmerie has closed several roads as a result of the fires.
"Thirty-nine fires are underway in 14 wilayas (administrative councils)," the civil protection agency said, noting that El Tarf was the worst hit, with 16 fires in progress.
Helicopters used bambi buckets to drop water on fires in three wilayas, including Souk Ahras.
Since the start of August, 106 fires have broken out in Algeria, destroying more than 2,500 hectares of woodland.
Beldjoud said some of the fires were started by people.
Wednesday's toll brings the total number of people killed in wildfires this summer up to 30.
Algeria is Africa's largest country but it only has 4.1 million hectares (10.1 million acres) of the forest.
Each year the north of the country is affected by forest fires, a problem that has worsened due to climate change.
Last year, at least 90 people died in forest fires that ravaged northern Algeria, destroying more than 100,000 hectares of woodland.
Japan urges young adults to drink more alcohol
Japan's young adults are a sober bunch - something authorities are hoping to change with a new campaign.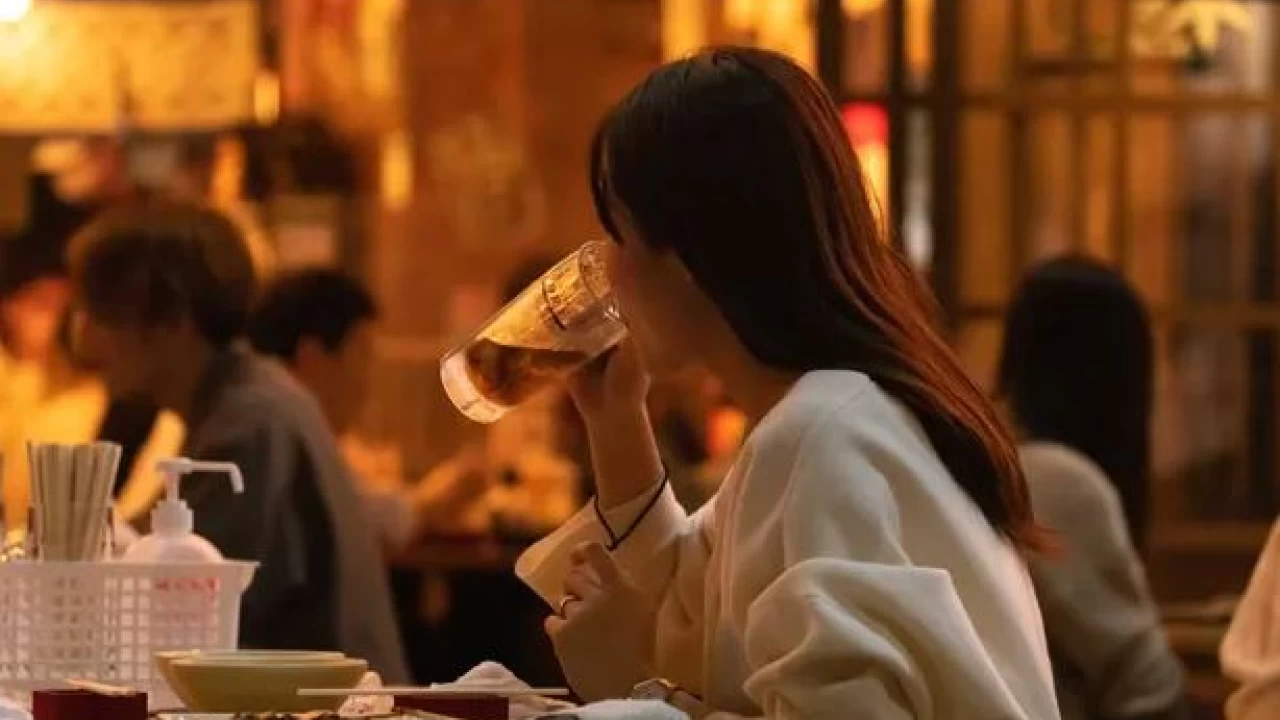 Japan's young adults are a sober bunch - something authorities are hoping to change with a new campaign.
The younger generation drinks less alcohol than their parents - a move that has hit taxes from beverages like sake (rice wine).
So the national tax agency has stepped in with a national competition to come up with ideas to reverse the trend.
The "Sake Viva!" campaign hopes to come up with a plan to make drinking more attractive - and boost the industry.
The contest asks 20 to 39-year-olds to share their business ideas to kick-start demand among their peers - whether it's for Japanese sake, shochu, whiskey, beer or wine.
The group running the competition for the tax authority says new habits - partly formed during the Covid pandemic - and an ageing population have led to a decline in alcohol sales.
It wants contestants to come up with promotions, branding, and even cutting-edge plans involving artificial intelligence.
Japanese media say the reaction has been mixed, with some criticism about the bid to promote an unhealthy habit. But others have posted quirky ideas online - such as famous actresses "performing" as virtual-reality hostesses in digital clubs.
Contestants have until the end of September to put forward their ideas. The best plans will then be developed with help from experts before the final proposals are presented in November.
The campaign's website says Japan's alcohol market is shrinking and the country's older demographic - alongside declining birth rates - is a significant factor behind it.
Recent figures from the tax agency show that people were drinking less in 2020 than in 1995, with numbers plummeting from 100 litres (22 gallons) a year to 75 litres (16 gallons).
Tax revenue from taxes on alcohol has also shrunk over the years. According to The Japan Times newspaper, it made up 5% of total revenue in 1980, but in 2020 amounts to just 1.7%.
The World Bank estimates that nearly a third (29%) of Japan's population is aged 65 and older - the highest proportion in the world.
Concerns about the future of sake is not the only problem that poses for Japan's economy - there are worries about the supply of younger staff for certain types of jobs, and care for the elderly in the future.
SOURCE: BBC