Djokovic likely to miss US Open over sudden change in COVID vaccine protocols
Djokovic has refused to take the COVID vaccine yet the 21-times Grand Slam winner remains on the entry lists for the ATP 1000 events in Montreal and Cincinnati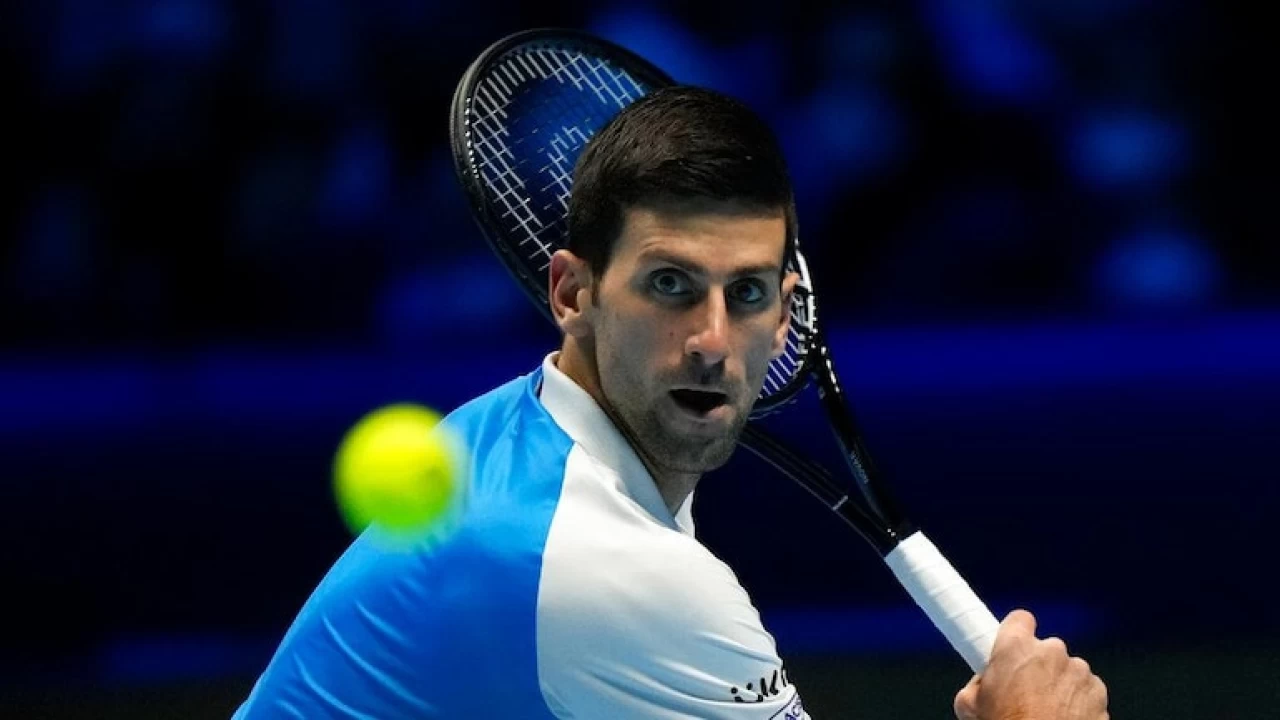 There is a petition circulating to allow Novak Djokovic to play at the U.S. Open but the Serbian appears likely to miss the entire North American hardcourt swing barring a sudden change in COVID-19 protocols in the United States and Canada.
Djokovic has refused to take the COVID-19 vaccine yet the 21-times Grand Slam winner remains on the entry lists for the ATP 1000 events in Montreal and Cincinnati that serve as tune-ups for the Aug. 29-Sept. 11 U.S. Open in New York.
In the case of the U.S. Open, which does not have a vaccine mandate, organisers previously said that per the Grand Slam Rule Book, all eligible players are entered into the main draw based on their ranking 42 days prior to the first Monday of the event.
U.S. Open organisers also said that while they do not have a vaccination mandate in place for players, they will respect the U.S. government's position regarding travel into the country for unvaccinated non-U.S. citizens.
Former world number one Djokovic, whose website shows no upcoming events, said last week he was preparing for the U.S. Open as if he will be allowed to compete in the year's final Grand Slam despite not being vaccinated. read more
Djokovic's camp and organisers of the three North American hardcourt events did not immediately respond when asked by Reuters on Tuesday for comment.
The hashtag #LetNovakPlay was circulating on social media as a slew of Djokovic supporters voiced their support for a player who moved to within one of Spaniard Rafa Nadal's record of 22 Grand Slam titles after his Wimbledon triumph last month.
"Tennis is not interesting or authentic when the best are not allowed to compete," one Twitter user wrote while another felt winning a tournament where Djokovic is not able to play is less impressive: "There will be an * after every tournament winners name where Novak isn't allowed to play!"
Another post with the same hashtag brought up U.S. President Joe Biden, who is fully vaccinated and twice boosted but tested positive on Saturday just three days after having emerged from isolation after testing positive for the first time on July 21.
"Quadruple-vaxxed Biden tested positive for Covid again. But unvaccinated Covid-recovered Djokovic can't play in U.S. Open. He is apparently too big a risk to the U.S. healthcare system," the tweet read.
An online petition that launched a month ago calling for the United States Tennis Association to work with the U.S. government to allow Djokovic to compete in the U.S. Open was edging closer to its target of 50,000 signatures on Tuesday.
The focus on Djokovic's status ahead of a Grand Slam is far from new as he was unable to defend his Australian Open crown this year after being deported from the country over his vaccination status in January.
Djokovic has previously said he was prepared to miss Grand Slam tournaments rather than take the COVID-19 vaccine.
SOURCE: REUTERS
Rain-wind, thundershower expected in most parts of country
Heavy falls are also likely at scattered places in Sindh, eastern Balochistan and Punjab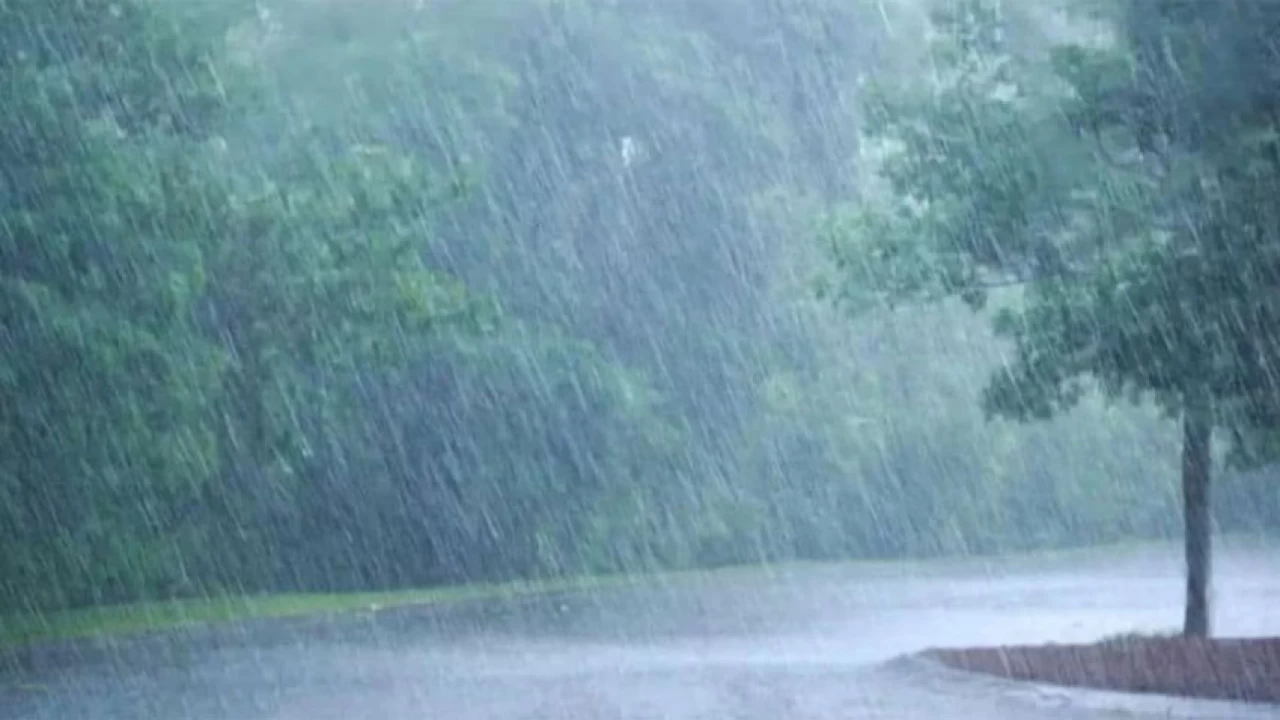 Islamabad: Rain-wind/thundershower is expected in Sindh, Balochistan, Punjab, Khyber Pakhtunkhwa, Kashmir and Gilgit-Baltistan during the next twelve hours.
Heavy falls are also likely at scattered places in Sindh, eastern Balochistan, South Punjab and Southern Khyber Pakhtunkhwa during the period.
Temperature of some major cities recorded this morning:
Islamabad and Peshawar twenty-five degree centigrade, Lahore twenty-eight, Karachi twenty-seven, Quetta twenty-one, Gilgit twenty, Murree seventeen and Muzaffarabad twenty-two degree centigrade.
According to Met Office forecast for Indian Illegally Occupied Jammu and Kashmir, partly cloudy/chances of rain-wind and thundershower in Srinagar, Jammu, leh, Pulwama, Anantnag, Shopian and Baramula.
Temperature recorded this morning:
Srinagar, Anantnag and Shopian nineteen degree centigrade, Jammu twenty-eight, Leh fourteen, Pulwama and Baramula twenty degree centigrade.
New aircraft being inducted into PIA to improve performance, Senate told
The house will now meet tomorrow at 10:30 am.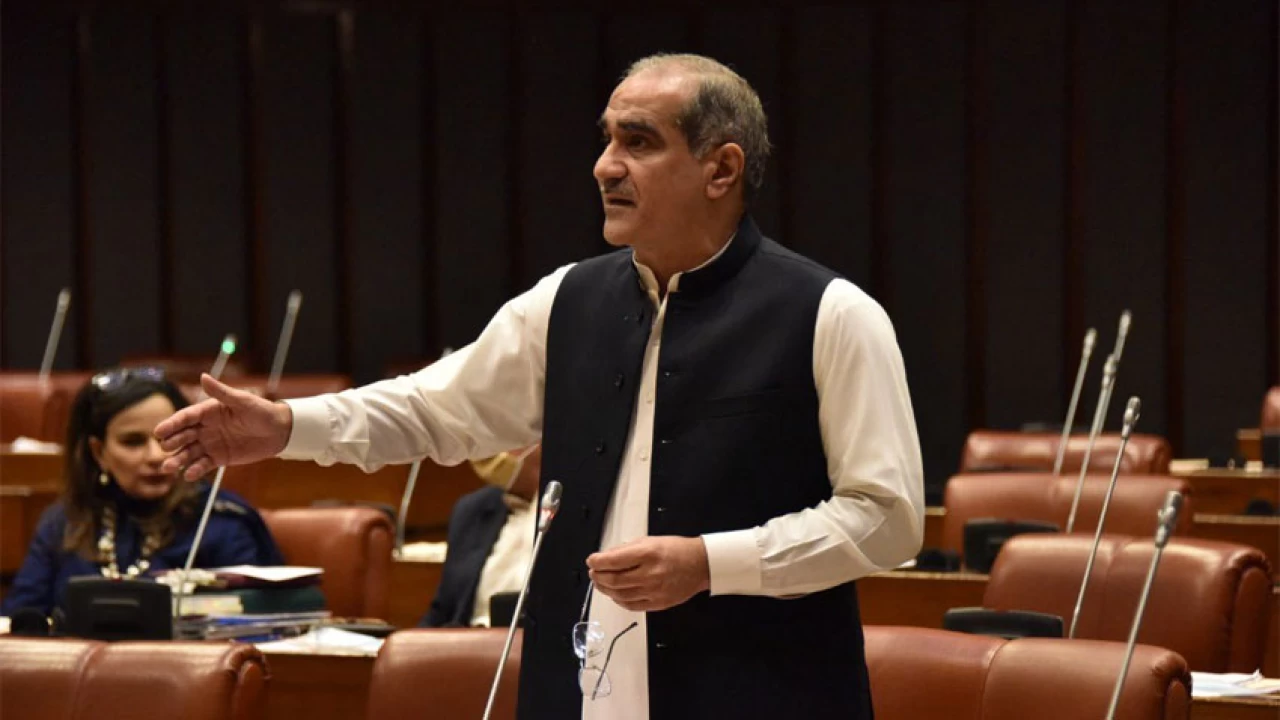 Islamabad: Minister for Aviation Khawaja Saad Rafique says new aircraft are being inducted into the PIA to improve its performance.
Speaking in the Senate on Thursday, he said there is no proposal under consideration to sell out the assets of the national flag carrier.
Saad Rafique said it is our effort to operationalize this year about three hundred rooms of Hotel Roosevelt. He said we want to enter into a joint venture for the complete revival of this hotel which will help bring revenue to the country.
The Minister for Railways and Aviation said one hundred and thirty four kilometers rail track of the Sibi-Harnai-Khost section has been completed. He said we have to install a bridge on this section. However, operationalization of this section is linked with the security situation.
Minister of State for Law Shahadat Awan assured the house during question hour that the present government has initiated strict action against illegal housing societies.
He said those who hoodwinked the masses will not be spared and they will land in prisons.He said cases of illegal housing societies are before the NAB and FIA. He said a campaign has also been started to create awareness amongst masses about these illegal housing societies.
The Minister of State told the house that Pakistanis enjoy visa free access to forty six countries. He said efforts are afoot to further improve the image of Pakistan in the world.
Shahadat Awan further informed that the Korang Bridge project on Islamabad Expressway will be completed by the end of this year.
Minister of State for Law said the contract for the project was awarded in September 2020. However, the contractor slow down work on the project due to price escalation in construction material. He said the contract has now been assigned to Frontier Works Organization.
Responding to another question, the Minister of State for Law said beggary has been reduced to a great extent in the federal capital territory. He said two anti-beggary squads have been established to apprehend the beggars. He said the patrolling system within Islamabad has been revamped and SHOs of all the police stations have been strictly directed to utilize their mobiles as well as staff from Rescue 15 to curb this menace.
Shahadat Awan said action has also been taken against the gang leaders of beggars. Cases have been registered against them and they have also been sentenced.
The Minister of State said the government has also established shelter homes in the federal capital for the poor and needy people. He said there are also centers for rehabilitation of women and children.
Responding to points raised by the opposition leader Shahzad Wasim, Leader of House in the Senate Azam Nazeer Tarar said it was the PTI government which victimized political opponents during its tenure. He said a case was registered against Shehbaz Gill as per the law for inciting mutiny in a state institution.
Assuring there will be no custodial torture of the PTI leader, he, however said nobody can be allowed to escape investigation and that the law will take its course in the case.
The house will now meet tomorrow at 10:30 am.
Flooding caused by heavy rain kills 16 in western China
Rivers changed courses and flooded villages and towns. More than 6,200 people were affected by the flood.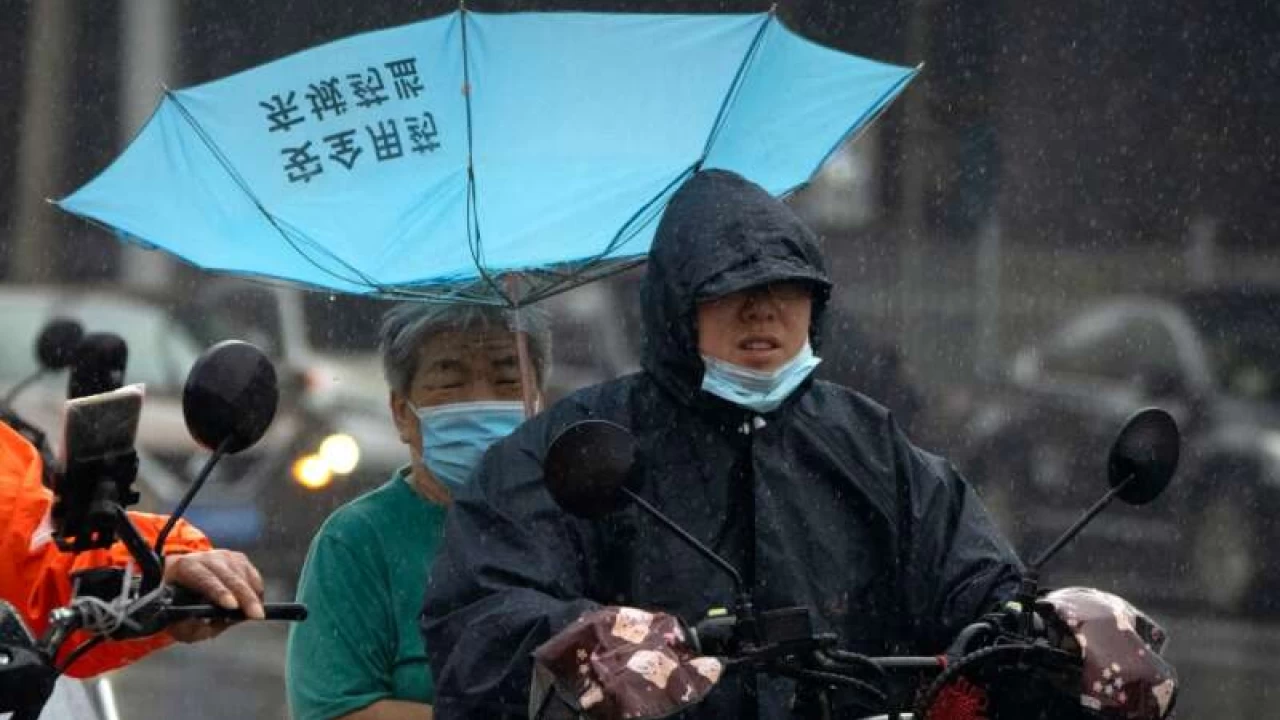 Beijing: Flooding caused by heavy rainfall in the western Chinese province of Qinghai has killed 16 people, state media reported on Thursday, with an additional 36 missing.
Heavy and sudden downpours in Datong Hui and Tu Autonomous County, population 403,368, of Qinghai province started late Wednesday, causing flooding on the mountains and triggered landslides, according to China's state broadcaster CCTV.
Rivers changed courses and flooded villages and towns. More than 6,200 people were affected by the flood.
Local government has sent a rescue team of 2,000 people and more than 160 vehicles for disaster relief.
Since June, China has been grappling with extreme weather from heatwaves to historic floods. The government has blamed climate change, which it says will increasingly affect the economy and society.
SOURCE: Reuters