Bakhtawar ties knot with Mahmood Chaudhry
Karachi: Bakhatawar Bhutto-Zardari, the eldest daughter of former president Asif Ali Zardar and slain Benazir Bhutto, on Friday tied the knot with Mahmood Chaudhry, the son of US-based businessman, in Karachi.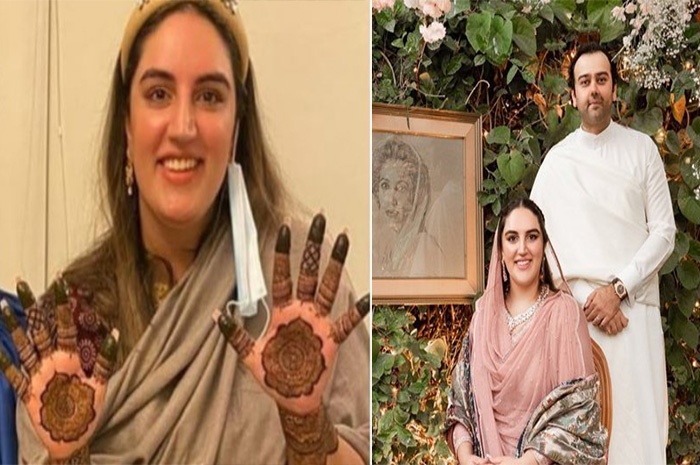 The nikah ceremony of Bakhtawar and Mahmood Chaudhry was at Bilawal House in a close ceremony as only 300 guests were invited due to coronavirus pandemic.
Festivities for the wedding kicked off earlier this week with a Milad ceremony, which was organized on January 24.
Bakhtawar's henna (Mehndi) function was held Wednesday night and it was attended by the close relatives of both sides.
She had also shared a video on Instagram, showing the mehndi design on her hands.
The reception is scheduled to be held tomorrow (Jan 30).
In November, Bakhtawar Bhutto-Zardari exchanged the rings with Mahmood Choudhry as country's prominent persons, including politicians, business tycoons, and lawyers attended the functions.