Nation is proud of valiant martyrs of Pakistan: PM, President
PM said we should show to the world that we are the nation that holds its martyrs in veneration and affection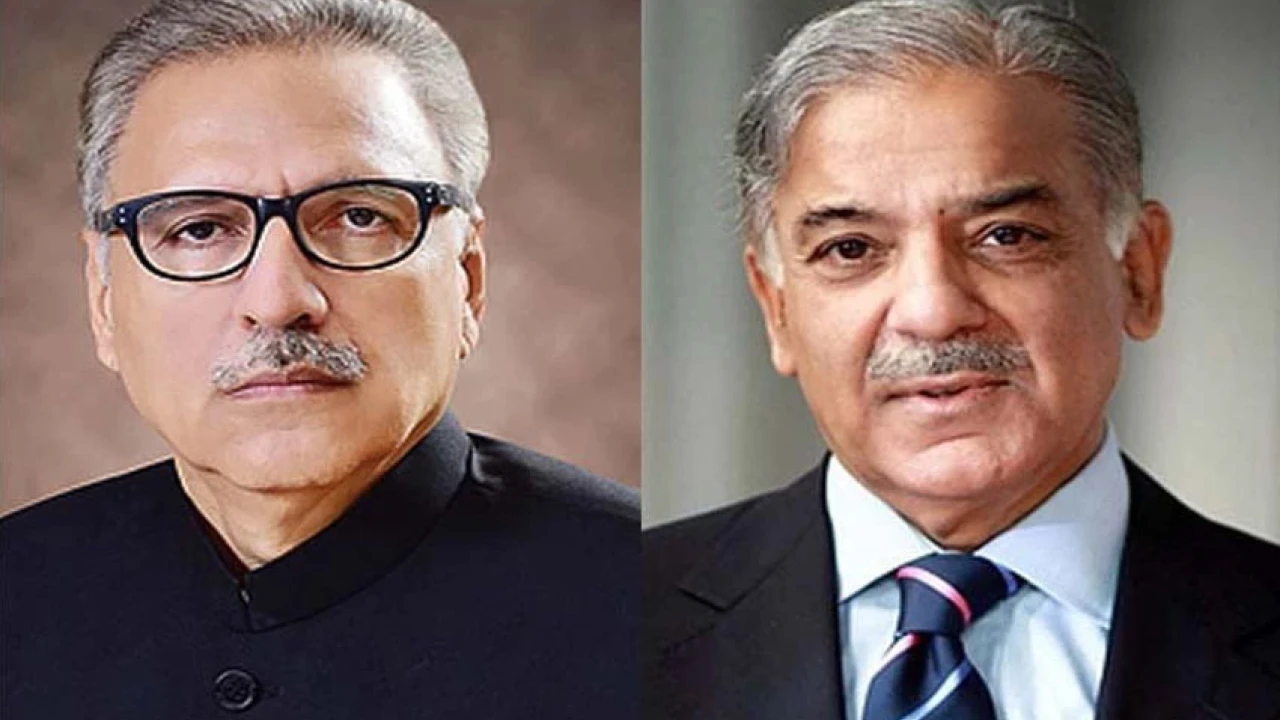 Islamabad: President Dr. Arif Alvi, Prime Minister Muhammad Shehbaz Sharif and the Services Chiefs in their messages on the occasion of Yaum-e-Takreem-e-Shuhada-e-Pakistan have paid rich tributes to the martyrs of Pakistan, who rendered ultimate sacrifice in the line of duty for ensuring integrity, sovereignty and honour of the nation and the motherland.
The President in his message said: "The entire nation is proud of its valiant martyrs who displayed the spirit of patriotism and fearlessness in testing times throughout the history".
Prime Minister Shehbaz Sharif in a tweet urged people, including the children, to visit monuments and graves of martyrs and shower flowers on them as a sign of affection and respect.
He said we should show to the world that we are the nation that holds its martyrs in veneration and affection.
شہداء اور غازیان وطن کو سلام عقیدت پیش کرنے کےلئے "یوم تکریم شہداء پاکستان" کل منایا جارہاہے۔ قوم کا بچہ بچہ کل قومی جذبے سے سر شار ہوکر گھروں سے نکلے، شہدا کے مزارات، یادگاروں پر حاضر ہوکر پھول نچھاور کریں، فاتحہ خوانی کریں۔دنیا کو دکھادیں کہ ہم شہدا سے محبت اور احترام کرنے والی… pic.twitter.com/yMveC2EZzw

— Shehbaz Sharif (@CMShehbaz) May 24, 2023
According to Inter-Services Public Relations (ISPR), Chairman Joint Chiefs of Staff Committee (CJCSC), Services Chiefs, retired services officers and representatives of civil society also paid rich tributes to martyrs of Pakistan.
In their messages, they said the sacrifices of Shuhada are eternal and will continue to inspire future generations of countrymen.
They added these sacrifices will never be forgotten, irrespective of vicious propaganda by the enemies of Pakistan.