Evergrande chairman under police watch; liquidation risk mounts
Evergrande is the world's most indebted developer with more than $300 billion in total liabilities and has been at the centre of an unprecedented liquidity crisis in China's property sector, which accounts for roughly a quarter of the economy.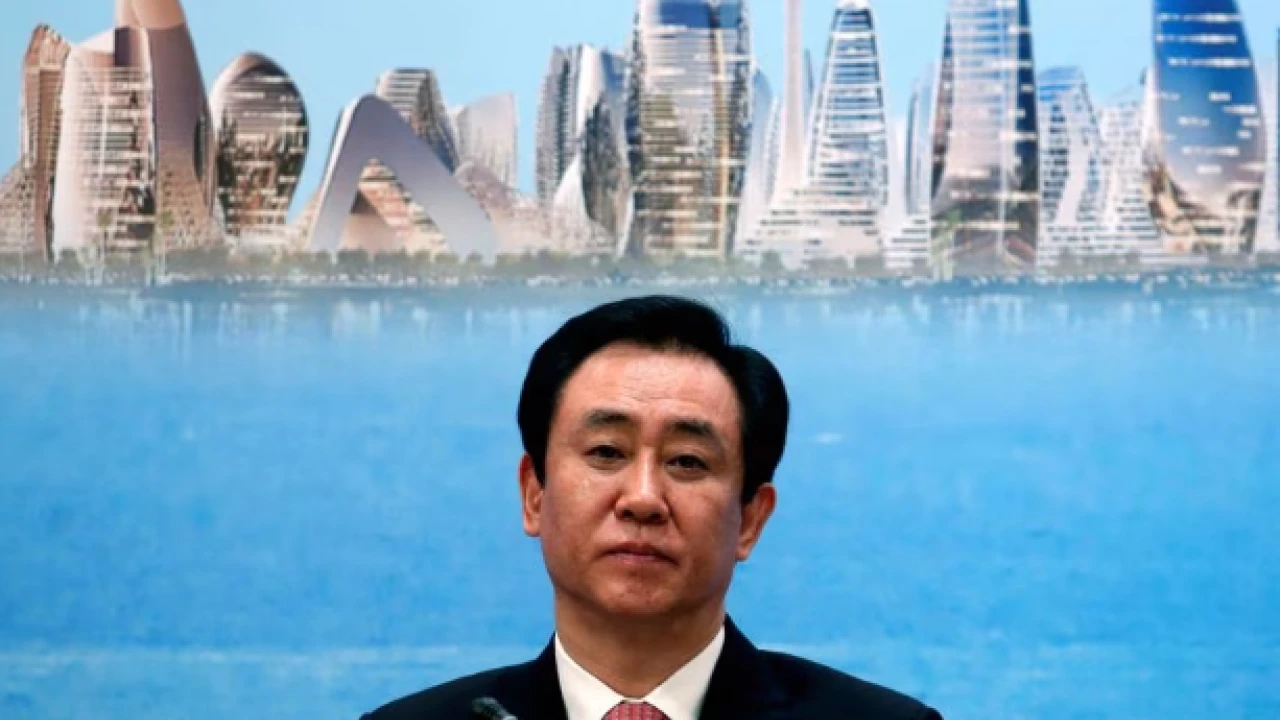 Hong Kong: The chairman of China Evergrande Group (3333.HK) has been placed under police surveillance, Bloomberg News reported on Wednesday, raising more doubts about the embattled developer's future as it grapples with the mounting threat of liquidation.
Citing people with knowledge of the matter, the report said Hui Ka Yan, who founded Evergrande in 1996 in the southern city of Guangzhou, was taken away by police earlier this month and is being monitored at a designated location.
Evergrande is the world's most indebted developer with more than $300 billion in total liabilities and has been at the centre of an unprecedented liquidity crisis in China's property sector, which accounts for roughly a quarter of the economy.
It was not clear why Hui was placed under residential surveillance, Bloomberg News said, adding the move was a type of police action that falls short of formal detention or arrest and does not mean Hui will be charged with a crime.
Reuters could not immediately verify the report. Evergrande, the police department in Guangdong province, whose capital is Guangzhou, and the public security ministry did not immediately respond to requests for comment.
A person close to Evergrande said Hui had stopped contacting staff over the past few days, while an industry source said he had become totally inaccessible. Both of them declined to be identified as they were not authorised to speak to the media.
The reported action against Hui comes after police in southern China said earlier this month that they have detained some staff at Evergrande's wealth management unit, which raised funds from individual investors by selling investment products.
Once China's top-selling developer, Evergrande's financial crisis became public in 2021 and since then it and a string of its peers have defaulted on their offshore debt obligations amid slowing home sales and fewer new avenues for fundraising.
Adding to its woes, Evergrande's offshore debt restructuring plan, the key to its survival amid a stifling cash crunch, looks set to falter and the prospects of the firm being liquidated are gathering momentum.
The company is "very likely to fail on debt restructuring, and with negative equity, Evergrande may go into bankruptcy, which includes bankruptcy reorganisation and bankruptcy liquidation," UOB Kay Hian wrote in a note on Wednesday.
As the developer's already sold but unfinished apartments will pose a risk to "social stability", there is a good chance that Evergrande will likely seek bankruptcy reorganisation, the brokerage said.
Reuters reported on Tuesday that a major Evergrande offshore creditor group was planning to join a liquidation court petition filed against the developer if it does not submit a new debt revamp plan by the end of October.
That plan comes after the company rattled markets on Sunday with its announcement that it could not issue new bonds as part of its debt restructuring plan because of a regulatory investigation into its main Chinese unit, Hengda Real Estate.
Hengda, in a separate filing on Monday, said that it had failed to pay the principal and interest on a 4 billion yuan ($547 million) bond due by a Sept. 25 deadline.
Shares in Evergrande ended down 19% on Wednesday, while an index tracking Hong Kong-listed mainland developers (.HSMPI) fell 0.2%.
COUPON PAYMENT
Evergrande grew rapidly through a land-buying spree backed by loans and by selling apartments quickly at low margins, making Hui Asia's richest man in 2017, according to Forbes.
But with its overall liabilities ballooning to more than $300 billion, it came under pressure as the property market weakened and Chinese regulators cracked down on companies with high debt levels.
The structure of Evergrande and the way the business operated under Hui came under scrutiny as the empire began to unravel amid growing pressure to meet repayment obligations and finish apartment construction.
A Shanghai-based holder of Evergrande's yuan-denominated bonds said the news that Hui had been put under police watch was not a surprise given the company's massive problems.
The focus will now be on whether the government will rescue Evergrande and how much Hui personally would pay to creditors, said the bondholder, also declining to be identified due to the sensitivity of the matter.
"We are now just resigned to our fate."
Investors are also focused on problems at another major Chinese developer, Country Garden (2007.HK), which is facing a new bond coupon repayment deadline on Wednesday.
The $40 million coupon, with a 30-day grace period, is tied to an 8%, $1 billion dollar bond that matures in January and is the latest payment challenge facing Country Garden, as the developer strives to avoid default.
The country's No.1 private developer, whose financial woes worsened the property sector outlook and prompted Beijing to unveil a raft of support measures in the last few weeks, scrambled to successfully dodge defaults this month.
Offshore creditors widely expect Country Garden to delay the coupon payment due by Wednesday, while making use of the grace period to come up with plans to restructure all of its offshore debt.
A Country Garden spokesperson declined to comment.
"The fall of industry stalwarts in China's property space has been alarming, to say the least," said Fiona Kwok, Asian Fixed Income portfolio manager, First Sentier Investors.
"Until Chinese regulators come through with stimulus significant enough to inject optimism into the property market and increase property sales, default risk remains high among private and mixed ownership developers."
Courtesy: Reuters