Plane crash kills nine including skydivers, pilot in Sweden
A propeller plane crashed in Sweden shortly after take-off, causing the death of all 9 people on board.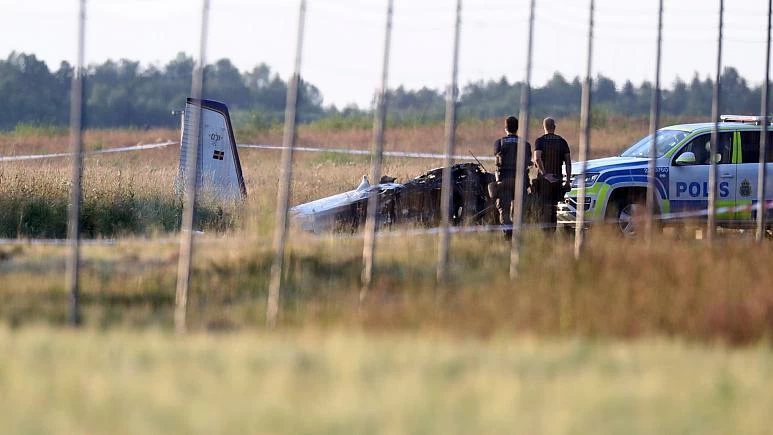 According to details, the crashed plane was a De Havilland Canada DHC-27 Turbo Beaver that had left Örebro-Bofors airport and crashed to the ground for reasons still to be clarified.
In addition to the pilot, the other eight passengers died, namely, amateur paratroopers who had to practice with some jumps.
The news was reported by the local police: the accident occurred not far from the city of Örebro, about 160 kilometres north-west of the capital Stockholm.
Unfortunately, the collision with the ground immediately ignited a fire that left no escape for the nine on board.
As witnesses reported, the aircraft began to rapidly lose altitude, as if out of control, crashing into a hill.
The plane burst into flames upon impact on what appeared to be an open field.
"There were no lives to save," local fire chief Per-Ove Staberyd, who coordinated the work of firefighters and other first responders, said.
An investigation has already been launched to ascertain the causes of the misfortune.
New island emerges near Balochistan's Kund Malir beach
A new island have popped up near Sonmiani beach of Balochistan— discovered by the fishermen sailing along the coast on Thursday.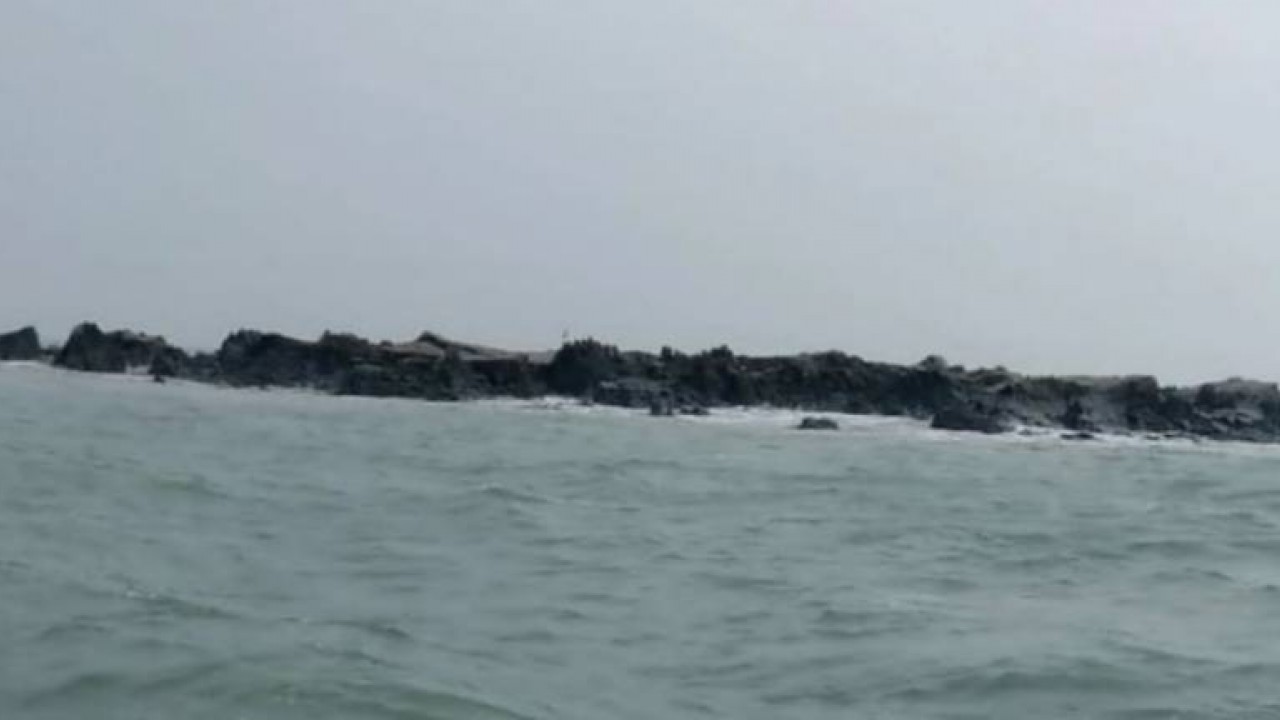 The technical advisor on marine fisheries at World Wild Fund (WWF), Muhammad Moazzam Khan said that the new island appeared in west off the coast of Sonmiani near Kund Malir.
"Such phenomena occurs due to geographical changes within the ocean depths," he said adding that these kind of small islands emerge, remain in place for a while and then diminish back into the waters.
It is pertinent mention here that such Islands had earlier emerged at the same location in 2000 and 2010.
The first known emergence, during November 1945, was concurrent with an earthquake of magnitude 8.0.
The 2nd and 3rd emergences were in March 1999 and November 2010 respectively.
In 2013, an island emerged off Gwadar coast after a powerful 7.7 magnitude earthquake struck Pakistan. However, the island disappeared after some time.
Landsat images of March 1999 and November 2010 emergences indicate appearance of round-shaped island of 4.4 and 5.2 hectare area, followed by erosion and disappearance. The island was composed of mud breccias and circular vents spewing mud slurry and methane gas.
BTS takes over UNGA, performs 'Permission to Dance' inside assembly hall
BTS' speech was followed by a pre-recorded performance of their latest song 'Permission to Dance' which in itself is a message of positivity and hoping for an end to the pandemic.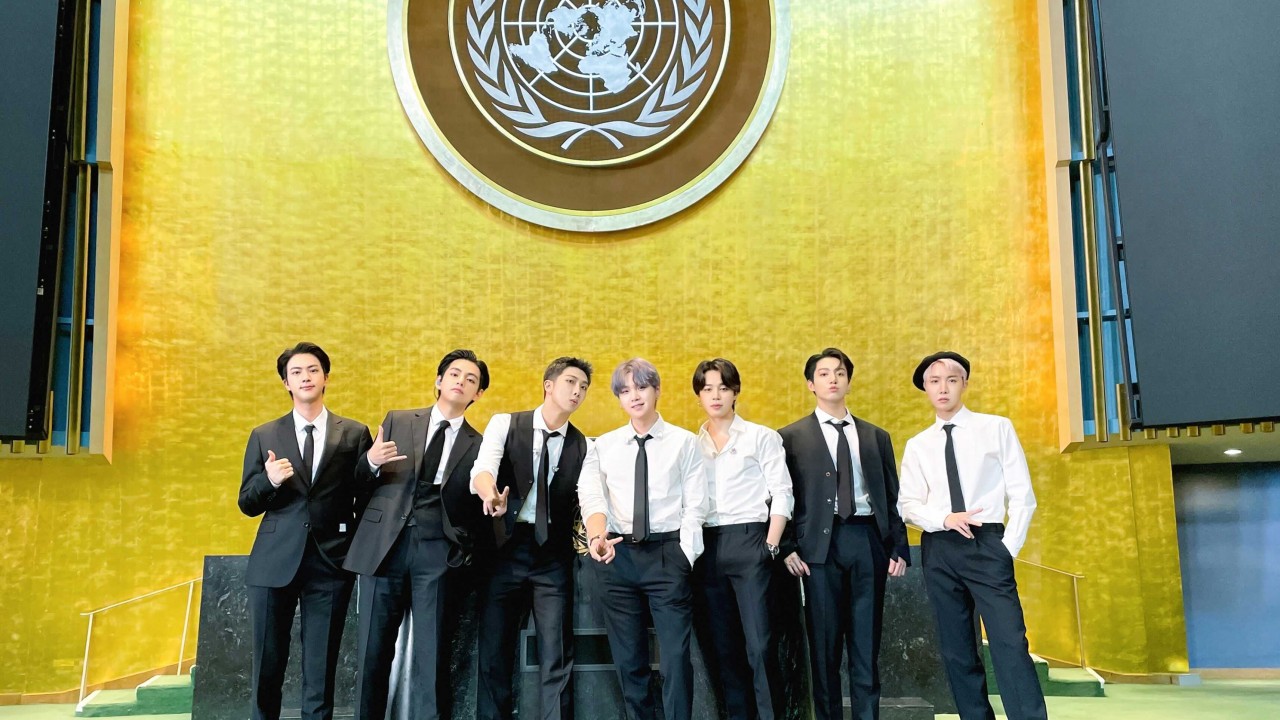 New York: Acclaimed K-POP band BTS addressed the United Nations General Assembly (UNGA) as the special presidential envoy for future generations and culture from their native South Korea— expressing their faith in young people's ability to imagine a better world despite pandemic.
They spoke about climate change, and sustainable development amid the pandemic. The band discussed the difficulties that the youth encountered as a result of the pandemic.
The group leader Kim Namjoon (RM) taking centrestage, began in Korean, "It is an honor to be here today, where BTS has been appointed as Special Presidential Envoy for The Republic of Korea. We're here today to share the stories of a future generation. Before we came here, we asked the young people in their teens and 20s around the world about their past two years and about the world they find themselves in today".
BTS' speech was followed by a pre-recorded performance of their latest song 'Permission to Dance' which in itself is a message of positivity and hoping for an end to the pandemic.
The artists took turns on stage during their seven-minute speech, but it wasn't all about UN goals.
The pre-recorded video was presented soon after all members of the band- Jimin, J-Hope, Jin, Suga, RM, Jungkook, and V- spoke about the possibilities of the future generation and their ability to adapt to changing times amid a raging coronavirus pandemic.
Korean President Moon Jae-in, at the conclusion of his speech in session, introduced the seven band members as the 'World's most loved artist'.
The UNICEF tweeted, "Today, BTS returned to #UNGA to share a powerful message on climate action, COVID-19 vaccines & the importance of taking care of ourselves and our communities. Thank you, @BTS_twt for inspiring a generation of young people. Together, we can create a better world. #BTSLoveMyself".
Watch here again the #BTSatUNGA performance!

"Permission to dance"@BTS_twt #BTSARMY https://t.co/StHI06YgRj

— UN News (@UN_News_Centre) September 20, 2021
It is pertinent to mention here that BTS began their 'Love Myself campaign' with UNICEF in 2017, and it was the subject of RM's first UN speech, which he gave in English.
The band virtually attended the 75th Assembly. It took place last year and offered its message through a film that brought people comfort.
This time, the band members took turns speaking in Korean, which was simultaneously dubbed in English.
Pakistan records dip in daily new COVID-19 cases
Islamabad: Pakistan has reported 2,928 new coronavirus cases in last 24 hours, the lowest spike in daily new infections in nearly a week.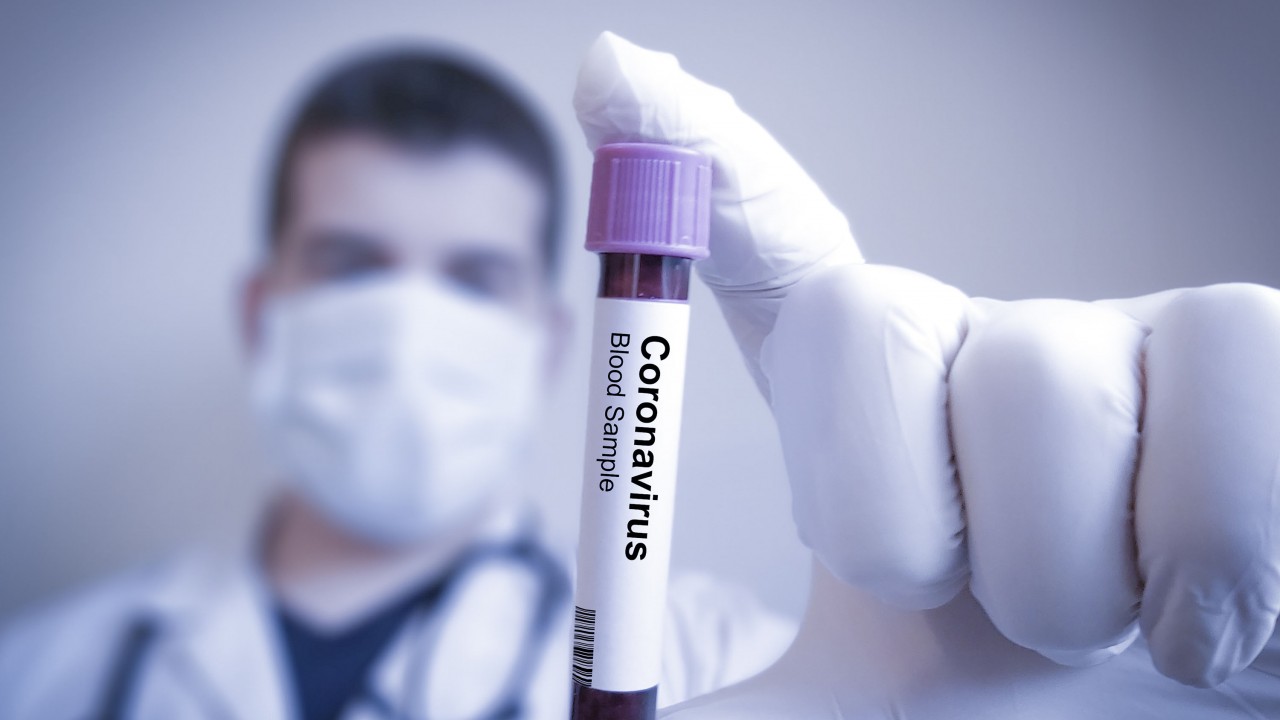 Pakistan is presently experiencing the fourth wave of coronavirus which is said to be deadlier and more contagious than previous three COVID waves.
According to National Command and Operations Center (NCOC), around 2,928 cases of coronavirus were reported while 68 people succumbed to the disease in the last 24 hours, taking the total death toll to 27,072.
The total number of cases has reached 1,218,749.
As many as 1,125,952 patients have recovered from the disease with 4,960 critical cases.
Punjab
The number of patients swelled to 419,423 in the province with 12,345 causalities.
Sindh
The number of infections has surged to 448,658 in the province, while the death toll has reached 7,224.
Khyber Pakhtunkhwa
The confirmed cases have surged to 170,391 in the province with 5,354 casualties.
Balochistan
There are 32,707 confirmed cases while 344 patients have died from the infection so far.
AJK and Gilgit-Baltistan
There are 33,628 coronavirus cases in the AJK while the death toll has reached 728. On the other hand, there are 10,222 cases in GB with 182 coronavirus deaths.
Islamabad
There are 103,720 cases in the capital city while 895 people have lost their lives.