US, UK, Australia pact threat to regional security: China
Beijing: The Chinese Ministry of Foreign Affairs (MoFA) has said that the recent nuclear submarine security pact between the United States (US), the United Kingdom (UK) and Australia is a threat to regional security.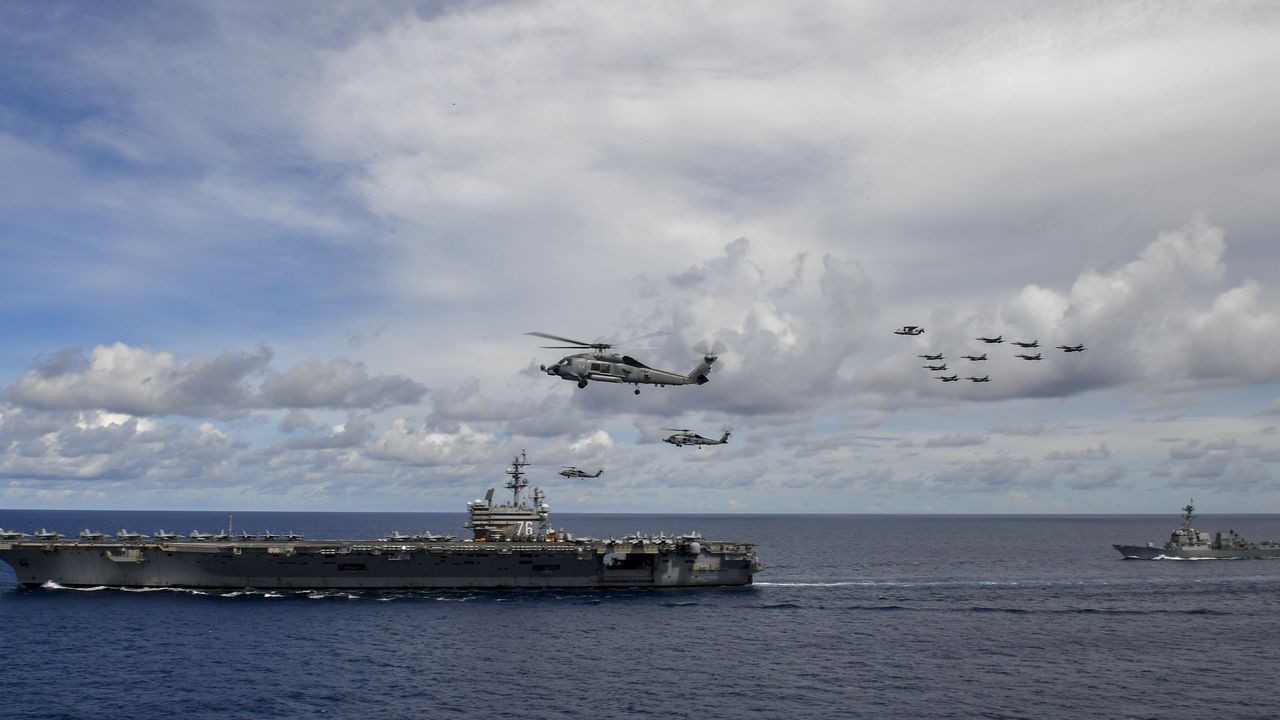 The current geopolitical quagmire between the US and China has been destabilizing and trivializing regional security.
The US vessels visited the South China Sea and as a response, the People's Liberation Army (PLA) Navy made a demonstrative visit to the American coast.
"The nuclear submarine cooperation among the US, the UK&Australia severely undermines regional peace&stability, intensifies arms race and undercuts intl non-proliferation efforts. It's highly irresponsible and shows double standards on using nuclear export for geopolitical games," says the Chinese MoFA.
Rocker Bryan Adams, other music starts perform in Pirelli calendar
Cher, Rita Ora, Iggy Pop, Jennifer Hudson and other music stars take centre stage in the 2022 Pirelli calendar unveiled on Monday, shot by Canadian rocker and photographer Bryan Adams.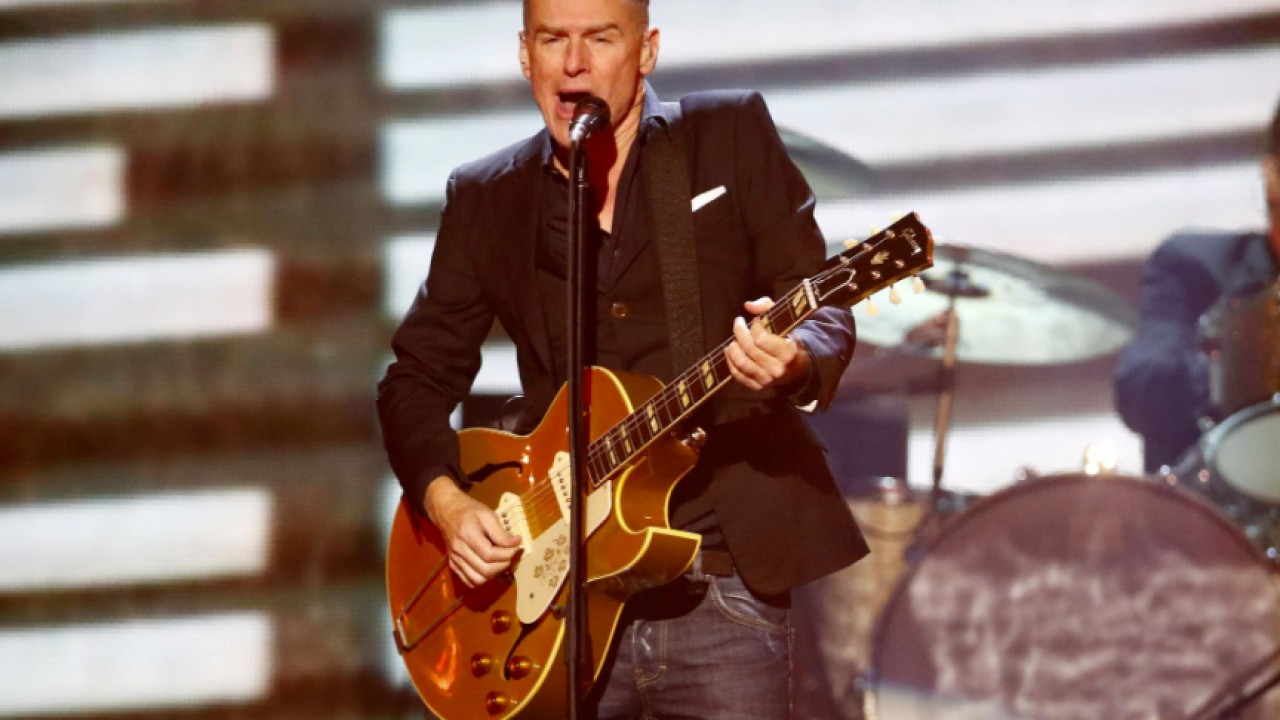 However the 62-year-old was unable to unveil his take of the famed calendar in person in Milan after testing positive for COVID-19 upon arrival in Italy last week. He joined a press conference remotely via video.
Called "On The Road", the calendar seeks to depict a day in the life of a touring musician.
Its cover shows guitarist and singer St. Vincent posing with a Pirelli guitar pick on her tongue. It features pictures of Cher and Pop in dressing rooms, Ora in the bath, rapper Saweetie pushing a luggage trolley and Hudson surrounded by flowers.
Rapper Bohan Phoenix poses on a piano while musician Grimes' photo is set in a futuristic setting. Adams, who snapped the photos in Los Angeles, Capri and Canada last summer, also features.
"With all these pictures, fantasy plays a big part in trying to create something," he said in a statement. "Because you don't want it to be literal, you want it to be glamorous, yet it gives the impression of what it might be like."
Adams said last week that he had tested positive for COVID-19 after flying into Milan and was going to hospital. It was the second time in a month he had tested positive for the virus. He has since posted photos, thanking doctors and nurses looking after him.
Adams is best known for songs like "Summer of '69", "Heaven" and "(Everything I Do) I Do It for You".
As a photographer, he has snapped Mick Jagger and Naomi Campbell, as well as Britain's Queen Elizabeth. He has also published books of his photos, including one on injured British soldiers.
First published in the 1960s, the Pirelli calendar has a limited run and is usually gifted to the company's clients. In recent years, it has moved away from featuring images of scantily-dressed models to more artistic themes, featuring various celebrities.
The 2021 edition was suspended due to the pandemic.
SOURCE: REUTERS
Messi wins Ballon d'Or for seventh time
Argentine football great Lionel Messi defeated Robert Lewandowski of Polish (Bayern Munich Club) and Georginho (Chelsea) of Italy for this annual award for the best player in the world of football.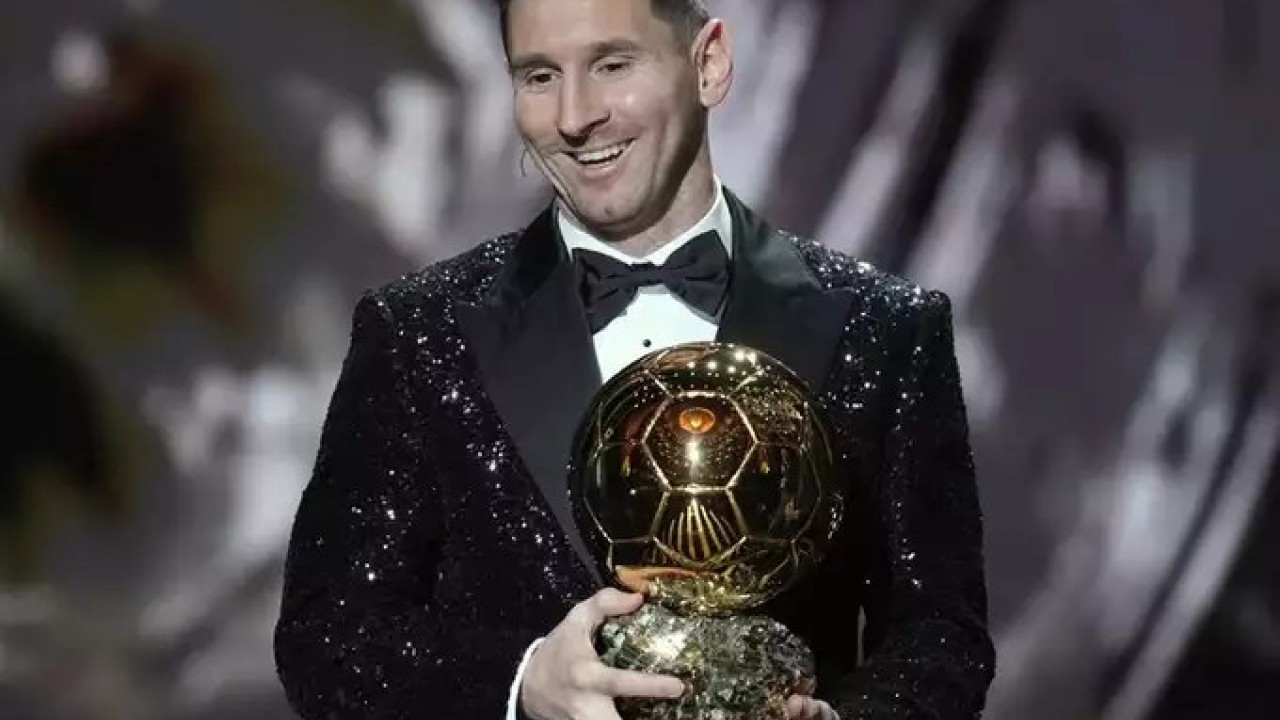 Paris: Argentina and Paris Saint-Germain forward Lionel Messi has created history as he won the Ballon d'Or award for a record-extending seventh time late on Monday night.
Argentine football great Lionel Messi defeated Robert Lewandowski of Polish (Bayern Munich Club) and Georginho (Chelsea) of Italy for this annual award for the best player in the world of football.
By winning the award, Messi has gone several miles ahead of Portugal's star striker Cristiano Ronaldo in terms of winning the most Ballons d'Or.
The 34-year-old Messi now has 7 awards to his name, while 36-year-old Ronaldo has won this honor 5 times.
Besides this, the star footballer claimed a maiden Copa America title with his country this year and was top scorer in La Liga for the 2020-21 season with 30 goals.
Messi ​​won the Best Player of the Year award for the first time in 2009. He won this title in 2009, 2010, 2011, 2012, 2015, 2019 and now in 2021.
Messi joined PSG on a free transfer from Barcelona during the off-season and collected 613 points to finish ahead of Lewandowski (580) and Chelsea's Italy midfielder Jorginho (460) at a star-studded ceremony in Paris.
For the unversed, Messi and Ronaldo have won this award a total of 12 times since 2008. Thus, both players are dominating the world of football.
Awarded by France Football magazine, the Ballon d'Or has been awarded since 1956.
'Very high risk': WHO warns of likely spread of Covid omicron variant globally
The global health body designated the variant B.1.1.529, which was first spotted in South Africa, as a "variant of concern" on Friday.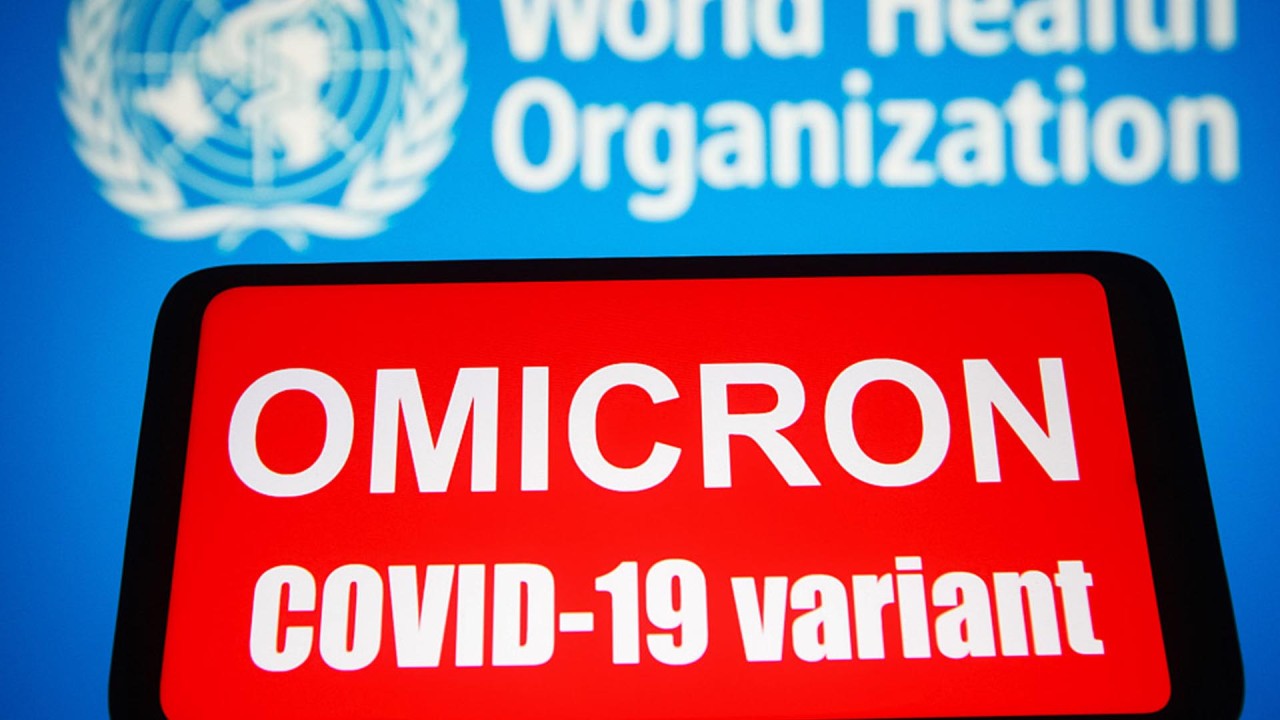 LONDON: The omicron variant of the coronavirus is likely to spread further and poses a "very high" global risk, according to the World Health Organization, which warned Monday surges of Covid infections caused by the variant of concern could have "severe consequences" for some areas.
"Given mutations that may confer immune escape potential and possibly transmissibility advantage, the likelihood of potential further spread of Omicron at the global level is high," the WHO said in its risk assessment on Monday within a technical brief to its 194 member states.
"Depending on these characteristics, there could be future surges of Covid-19, which could have severe consequences, depending on a number of factors including where surges may take place. The overall global risk related to the new VOC [variant of concern] Omicron is assessed as very high," the U.N. health agency said.
The WHO designated the variant B.1.1.529, which was first spotted in South Africa, as a "variant of concern" on Friday.
It said in its report on Monday that it is "a highly divergent variant with a high number of mutations ... some of which are concerning and may be associated with immune escape potential and higher transmissibility."
-- Known unknowns --
However, there are still considerable uncertainties and unknowns regarding this variant, it said, repeating that sentiment Monday.
First of all, experts don't yet know just how transmissible the variant is and whether any increases in infections are related to immune escape, intrinsic increased transmissibility, or both.
Secondly, there is uncertainty over how well vaccines protect against infection, transmission and clinical disease of different degrees of severity, and death. And third of all, there is uncertainty over whether the variant presents with a different severity profile.
The WHO has said it will take weeks to understand how the variant may affect diagnostics, therapeutics and vaccines. Preliminary evidence suggests the strain has an increased risk of reinfection, however.
Early data suggests that the variant is spreading in South Africa more rapidly than previous strains did and that the variant could be starting to trigger a new wave of infections, according to an analysis by the Financial Times.
Covid symptoms linked to omicron have been described as "extremely mild" by the South African doctor who first raised the alarm over the new strain.
Read more: South African doctor who first spotted the omicron Covid variant explains the symptoms
It's very important to remember that, so far, there have only been a small number of cases reported around the world in several southern African countries and a smattering of cases in the U.K., France, Israel, Belgium, the Netherlands, Germany, Italy, Australia, Canada and Hong Kong, but none yet in the US so it could take a while to fully understand what specific symptoms, if any, are attributable to the omicron variant on a wider scale.
It's also too early to tell what degree of health risk the new variant poses at a global level; the international community has already seen several increasingly virulent strains of the coronavirus, first with the "alpha" variant and then the "delta" variant, which is currently the globally dominant strain.
Covid vaccines have greatly helped to reduce severe infection, hospitalization and death, so new variants are closely monitored to assess whether, and how, they might impact the efficacy of vaccines.
-- Mitigation plans --
The WHO urged member states to enhance surveillance and sequencing efforts to better understand variants, including omicron, and to increase community testing to detect if omicron is circulating.
It also called on member states to accelerate Covid vaccinations "as rapidly as possible," especially among high-priority groups.
News of a new variant spooked global markets Friday but European stocks climbed Monday morning. The region has already been battling a sharp surge in infections caused by the delta variant, putting pressure on health services in a number of countries, including Germany and the Netherlands.
The WHO urged countries to put in place mitigation measures to prepare for a possible increase in Covid caseloads "and associated pressure on the health system, ensure mitigation plans are in place to maintain essential health services and necessary health care resources are in place to respond to potential surges."
SOURCE: CNBC