CIADBAM inauguration: General Bajwa stresses greater synchronisation to tackle battlefield challenges
Rawalpindi: Chief of Army Staff (COAS) General Qamar Javed Bajwa Wednesday underlined the need for greater cooperation, integration and synchronisation to tackle complex and fluid future battlefield challenges.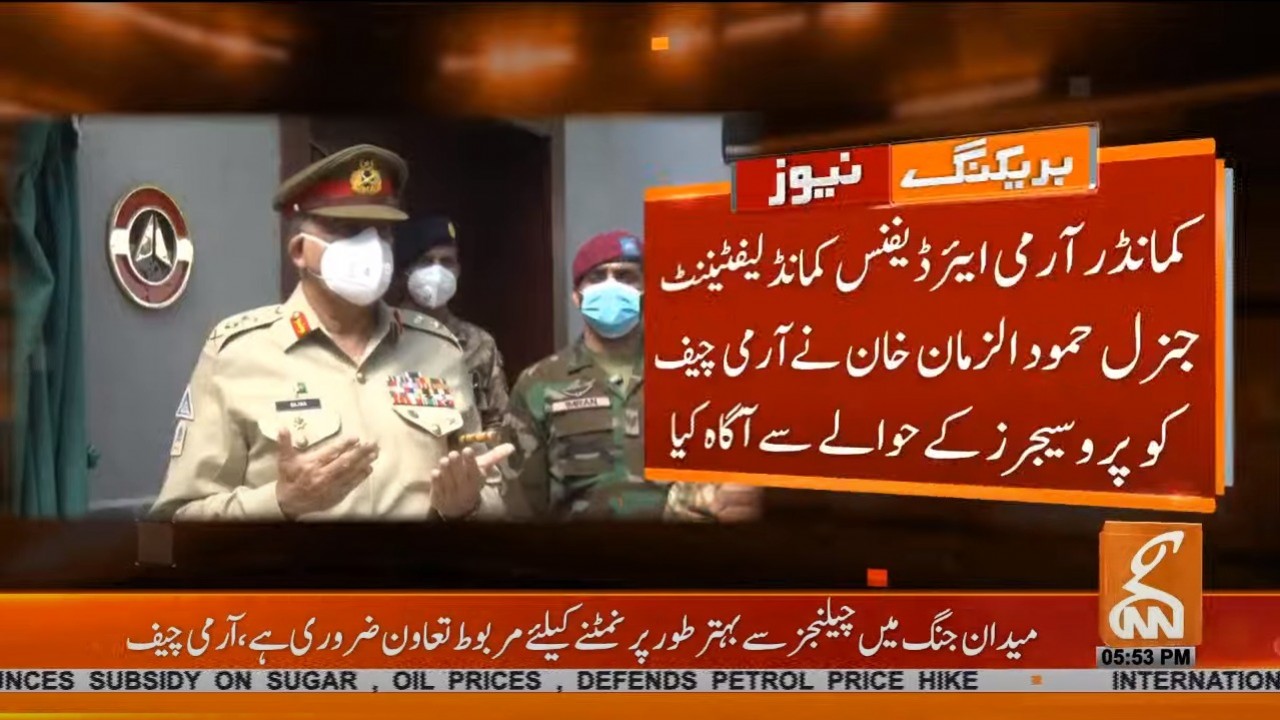 He stated while inaugurating state-of-the-art Center of Integrated Air Defence Battle Management (CIADBAM), said an Inter Services Public Relations (ISPR) news release.
Commander Army Air Defence Command, Lieutenant General Hamood Uz Zaman Khan briefed the COAS regarding Air Defence battle management procedures and complete functioning of newly built CIADBAM.
The Army chief lauded Pakistan Army Air Defence which has progressed phenomenally over the years and was ready to take on any misadventure by enemy in aerial frontiers of Pakistan.
He also appreciated their professionalism, expressing complete satisfaction on operational readiness.
The Pakistan Army Air Defence is equipped with sophisticated, highly accurate and lethal long range weapon systems.
The CIADBAM will provide an integrated environment for synchronised and effective articulation of Air Defence battle from top tier of command down to individual weapon system.
Simulator complex in the facility is capable of projecting various dynamic scenarios which can be configured and developed as per the latest intricacies and challenges of Air Defence Battle.
Twitter mobile slowdown to remain until all banned content is removed: Russia
Twitter has been subjected to a punitive slowdown in Russia since March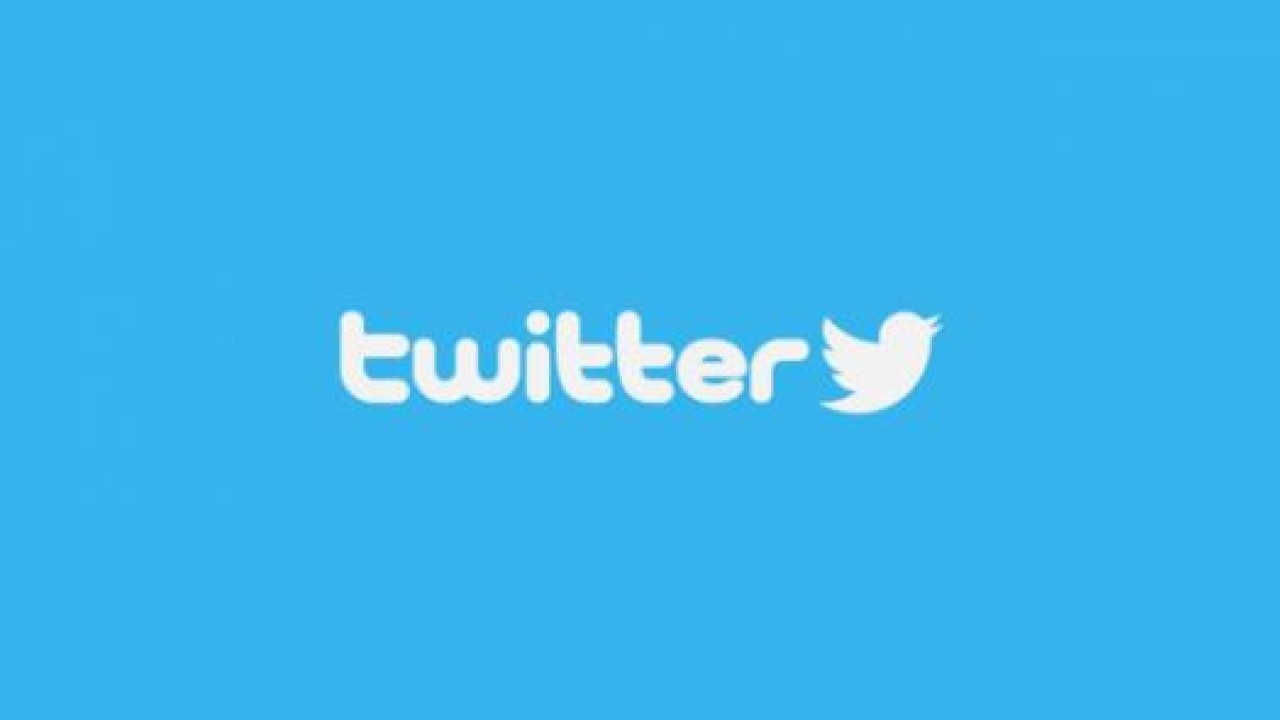 Moscow: Russia will continue slowing down the speed of Twitter on mobile devices until all content deemed illegal is deleted, state communications regulator Roskomnadzor told Reuters, as Moscow continues to make demands of Big Tech.
Russian authorities have taken steps recently to regulate technology giants more closely by imposing small fines for content violations, while also seeking to force foreign companies to have official representation in Russia and store Russians' personal data on its territory.
Twitter has been subjected to a punitive slowdown in Russia since March for posts containing child pornography, drug abuse information or calls for minors to commit suicide, Roskomnadzor has said.
Twitter, which did not immediately comment on Monday, denies allowing its platform to be used to promote illegal behaviour. It says it has a zero-tolerance policy for child sexual exploitation and prohibits the promotion of suicide or self-harm.
Videos and photos are noticeably slower to load on mobile devices, but Roskomnadzor eased speed restrictions on fixed networks in May.
Roskomnadzor said Twitter, which it has fined a total of 38.4 million roubles ($511,900) this year, has systematically ignored requests to remove banned material since 2014, but has taken down more than 90% of illegal posts.
"As of now, 761 undeleted posts remain," Roskomnadzor said. "The condition for lifting the access restriction on mobile devices is that Twitter completely removes banned materials detected by Roskomnadzor."
The regulator has said it will seek fines on the annual turnover of Alphabet's Google and Facebook in Russia for repeated legal violations, threats the two companies did not comment on at the time.
"We also reiterate that the social network Twitter has been repeatedly found guilty by a Russian court of committing administrative offences," Roskomnadzor said.
SOURCE: Reuters
'Saudi package': Bulls dominate PSX as benchmark index adds 1,200 points
The benchmark KSE-100 index surged 1,215.89 points, or 2.76%, to close at 45,330.05.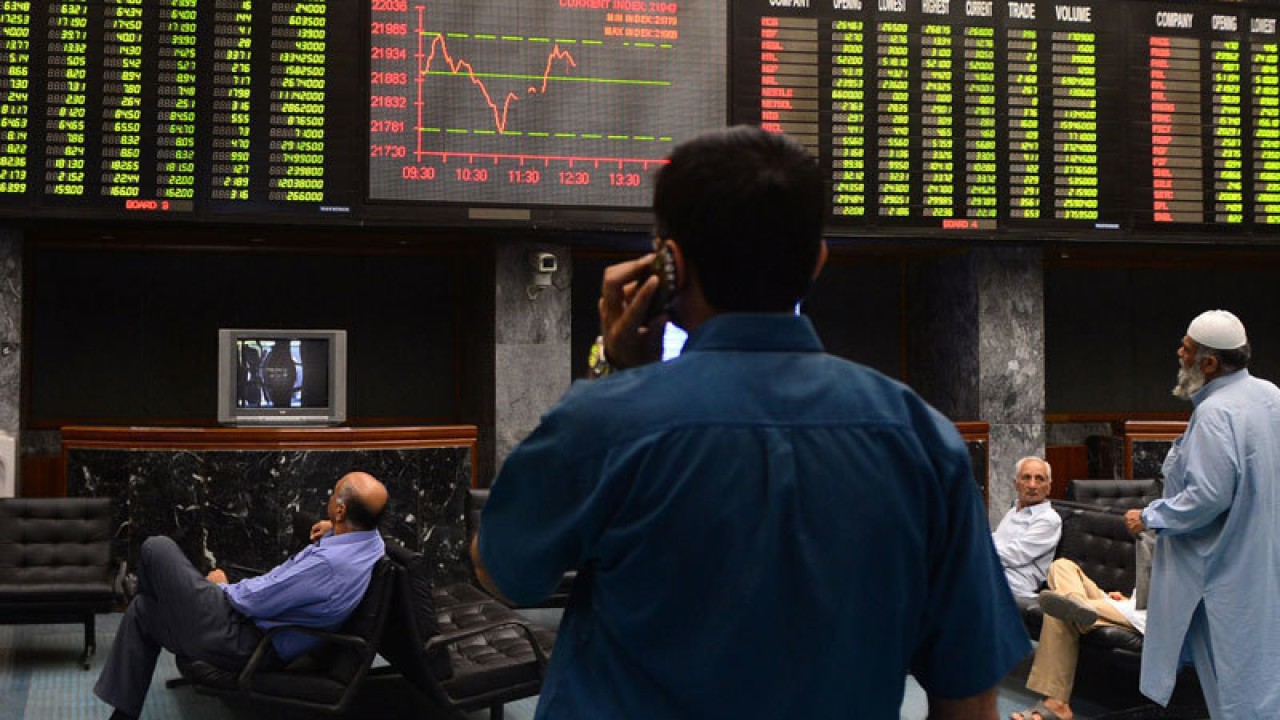 Karachi: Bulls dominated the Pakistan Stock Exchange (PSX) on Monday as investors showed their interest after burshing aside the uncertanity regarding the International Monetary Fund (IMF) programme and $3 billion funds from Saudi Arabia.
The Friday's visit to PSX of Adviser to Prime Minister on Finance and Revenue Shaukat Tarin also turned out to be a a psoitive indicator for positive atmosphere at the first trading day.
Investor optimism about the Saudi package was reflected at the bourse as market players took fresh positions on the back of an agreement that was signed between the State Bank of Pakistan (SBP) and the Saudi Fund for Development (SFD).
Also fuelling the bullish sentiment was a decline in global oil prices as the benchmark KSE-100 index once again crossed the 45,000-point mark.
At the end, the benchmark KSE-100 index soared 1,215.89 points, or 2.76%, to close at 45,330.05.
Sectors contributing to the performance included commercial banks (+283 points), cement (+211 points), exploration and production (+139 points), fertiliser (+100 points) and oil marketing companies (+76 points).
Shares of 358 companies were traded during the session. At the close of trading, 263 scrips closed in the green, 76 in the red, and 19 remained unchanged.
Overall trading volumes dropped to 268.2 million shares compared with Friday's tally of 289.8 million. The value of shares traded during the day was Rs10.9 billion.
Fauji Foods, TPL Properties and WorldCall Telecom were the volume leaders with 14.8 million shares traded, 14.7 million shares, and 13.7 million shares respectively.
Fauji Foods lost Rs0.31 to close at Rs0.82, TPL Properties gained Rs2.57 to close at Rs45.80, while WorldCall Telecom gained Rs0.01 to close at Rs13.7.
Sweden's first female PM Magdalena Andersson reappointed days after quitting
Sweden's first female prime minister Magdalena Andersson was reappointed on Monday days after she quit amid political turmoil and jostling ahead of elections.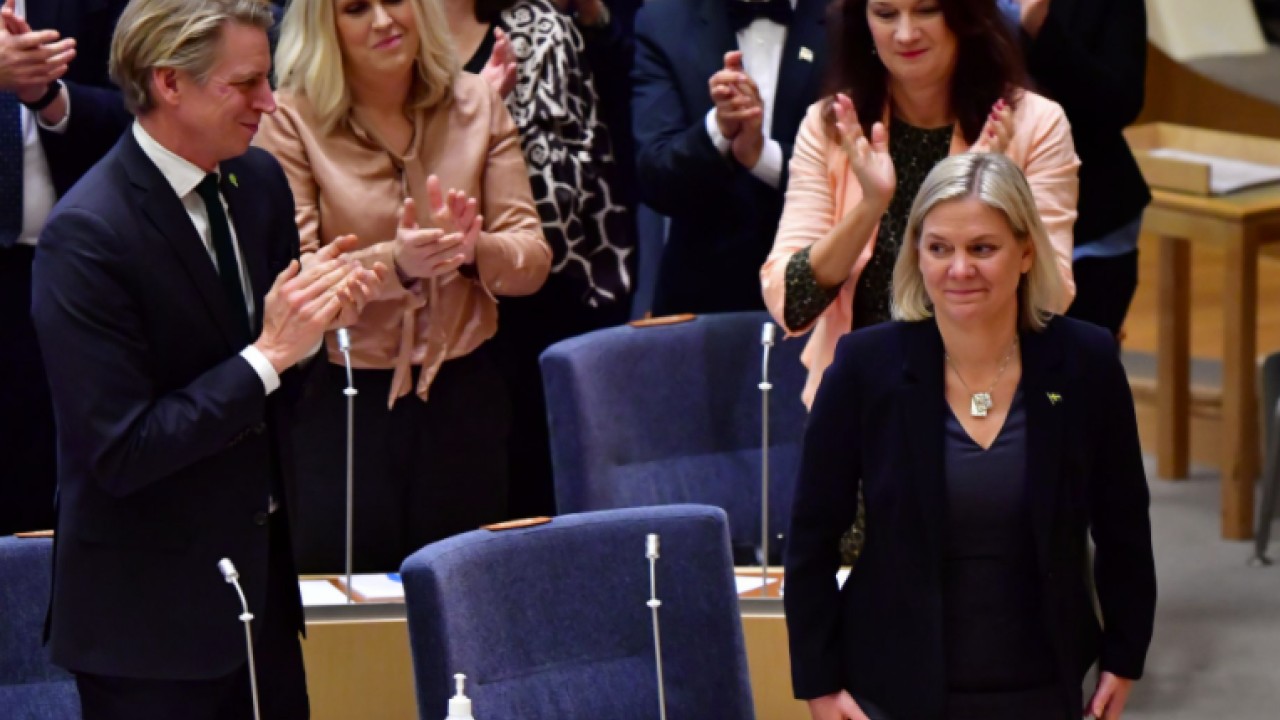 Lawmakers narrowly elected her premier for the second time in less than a week after she set out plans for a minority government made up of only her Social Democrats.
The former finance minister had won a similar vote on Wednesday but threw in the towel hours later after a junior coalition partner left the government over a lost budget vote. read more
"Like all minority governments, we will seek co-operation with other parties in parliament, and I see good opportunities to do so," Andersson, whose party holds 100 seats in the 349-seat parliament, told a news conference.
"The Social Democrats have the biggest party group in parliament by a wide margin. We also have a long tradition of cooperation with others and stand ready to do what is needed to lead Sweden forward."
The leader of the right-wing opposition Moderate Party, Ulf Kristersson, described the incoming administration as a "nine-month caretaker government" and said it would not be able to achieve much in the run-up to elections due in September 2022.
Andersson will have to lead one of Sweden's weakest governments in recent decades, and govern on a budget in part formulated by three opposition parties, including the anti-immigration Sweden Democrats, whose gains over the past decade lie at heart of Sweden's political turmoil.
Parliament adopted budget amendments put forward by the opposition last week which heavily reshaped government spending plans.
The Social Democrats have been in power since 2014 supported by parties united by little else than their desire to keep the Sweden Democrats from influencing policy.
The centre-right opposition has struggled to gather enough votes to form a majority government and polls suggest there may be little shift in the political calculus in the next election.
Andersson will face major challenges.
Gang violence plagues the suburbs of major cities. The health service barely coped with the pandemic and needs strengthening, while the government will need to manage a promised transition to a zero-emissions economy.
SOURCE: REUTERS