WhatsApp rolls out end-to-end encrypted backups globally
Facebook-owned messaging app, WhatsApp is beginning to roll out end-to-end encrypted chat backups for iOS and Android users globally, announced Facebook CEO Mark Zuckerberg.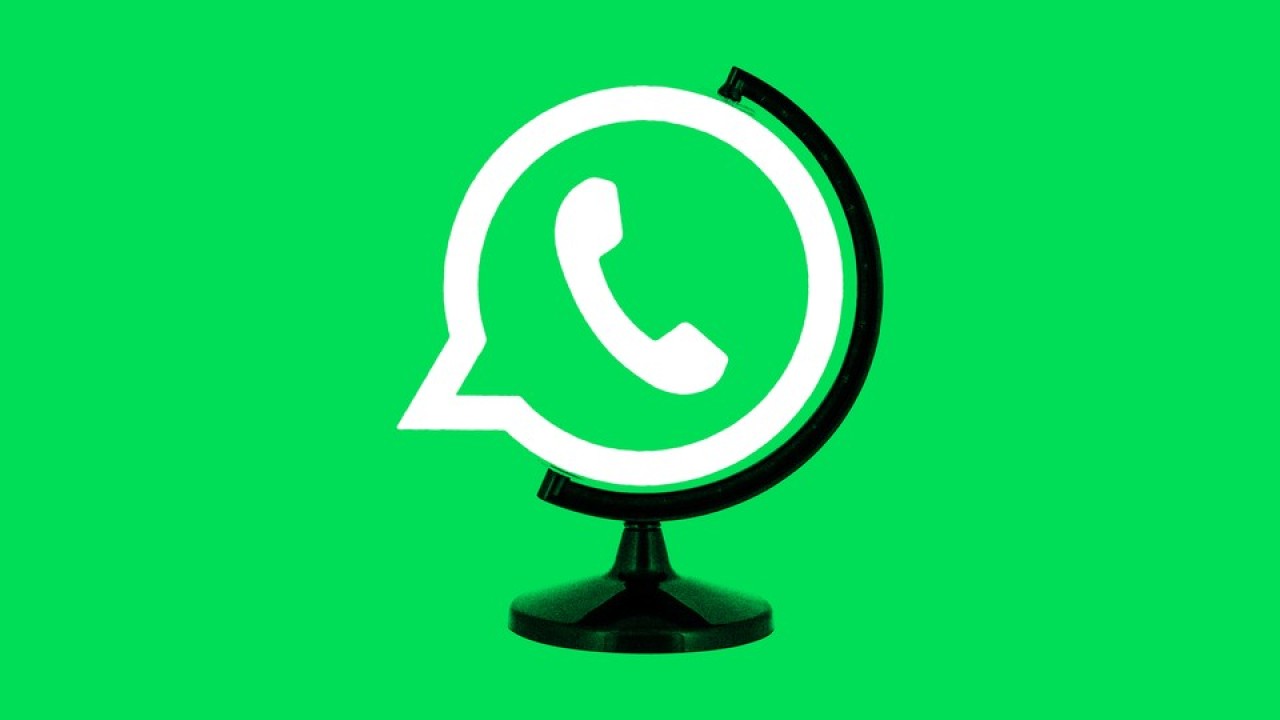 San Francisco: Facebook-owned messaging app, WhatsApp is beginning to roll out end-to-end encrypted chat backups for iOS and Android users globally, announced Facebook CEO Mark Zuckerberg.
Mark Zuckerberg, founder and chief executive of Facebook, noted that WhatsApp is the first global messaging service at this scale to offer end-to-end encrypted messaging and backups.
The feature will enable an optional extra layer of protection to their iCloud and Google Drive accounts.
WhatsApp has provided its two billion users the option to encrypt their chat history backup in iCloud or Google Drive, patching a major loophole that has been exploited by governments to obtain and review private communication between individuals.
"In rolling this out, we have completed the final step in providing a full end-to-end encrypted messaging experience," the Facebook-owned popular messaging application said.
"You can now secure your end-to-end encrypted backup with either a password of your choice or a 64-digit encryption key that only you know. Neither WhatsApp nor your backup service provider will be able to read your backups or access the key required to unlock it," he added.
Interestingly, the cloud-stored encryption key can't be used without user's password, which isn't known to WhatsApp.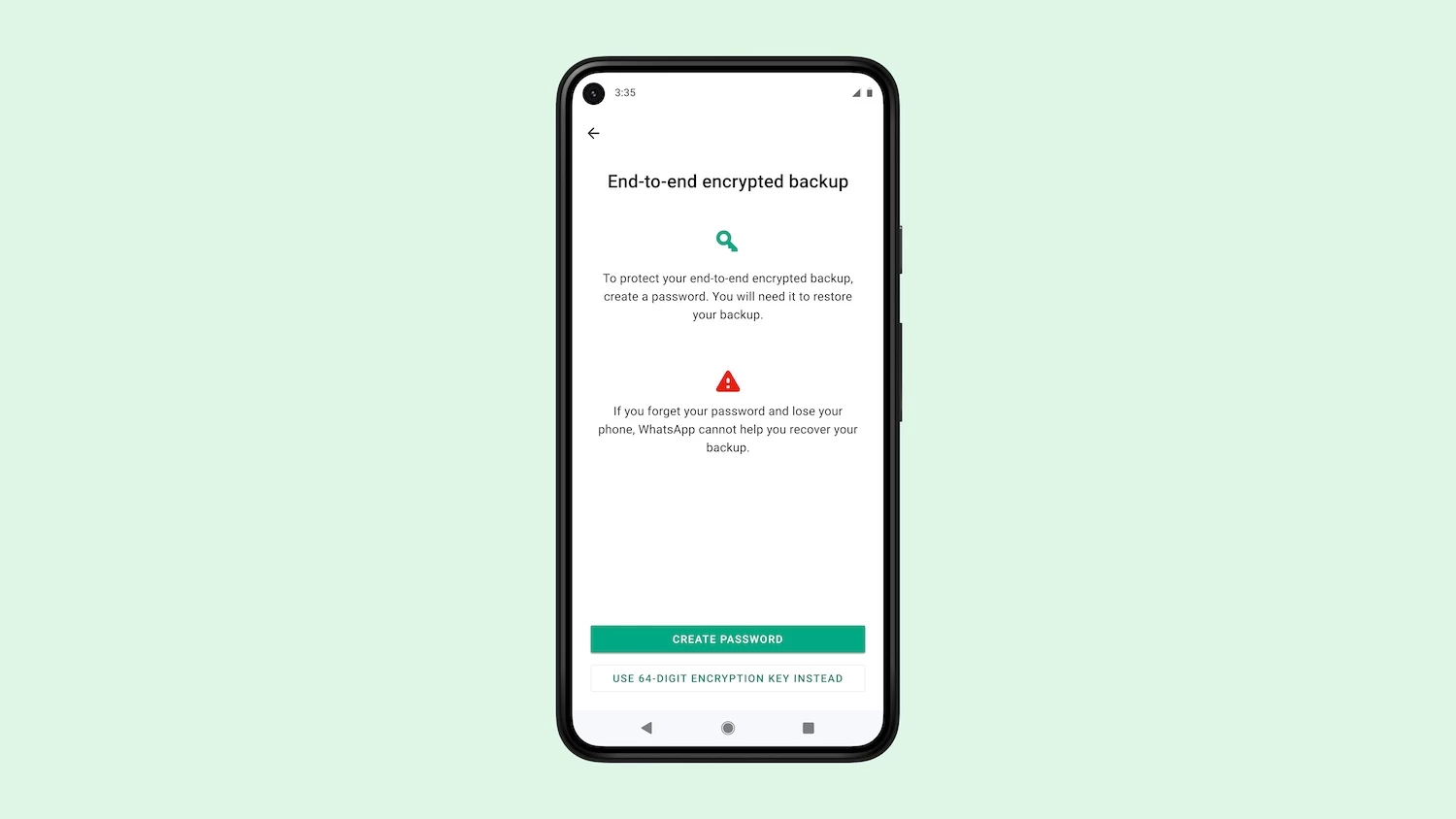 The company began testing the feature with a small group of users in September, saying it will offer users two ways to encrypt their cloud backups.
To enable the setting, user must follow following instructions.
Open Settings.
Tap Chats > Chat Backup > End-to-end Encrypted Backup.
Tap Continue, then follow the prompts to create a password or key.
Tap Done (wait for WhatsApp to prepare your end-to-end encrypted backup).
Oil plummets $10 a barrel as new Covid variant spooks investors
News of the variant has caused ructions in a market previously caught between producer and consumer nations.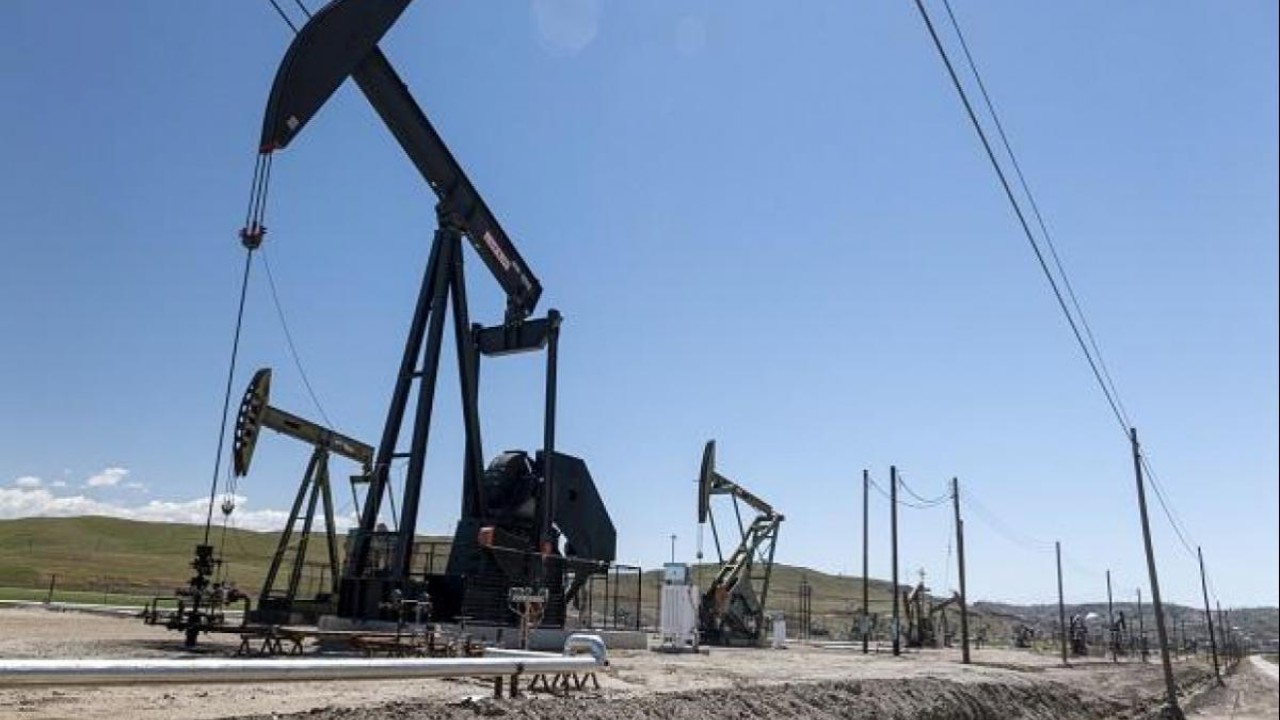 Oil prices dropped about $10 a barrel on Friday, their largest one-day drop since April 2020, as a new variant of the coronavirus spooked investors and added to concerns that a supply surplus could swell in the first quarter.
Oil fell with global equities markets on fears the variant could dampen economic growth and fuel demand.
The World Health Organization has designated the new variant as "of concern," according to the South African health minister, while Britain, Guatemala and European countries are among those to restrict travel from southern Africa, where the variant was detected. read more
Top U.S. infectious disease official Dr. Anthony Fauci said on Friday that a ban on flights from southern Africa was a possibility.
Brent crude fell $8.62, or 10.5%, to $73.60 a barrel by 12:45 p.m. EST (1745 GMT).
U.S. West Texas Intermediate (WTI) crude was down $9.36, or 11.9%, at $69.03 a barrel, in high volume trading after Thursday's Thanksgiving holiday in the United States.
Both contracts were heading for their fifth week of losses and their steepest falls in absolute terms since April 2020, when WTI turned negative for the first time.
News of the variant has caused ructions in a market previously caught between producer and consumer nations.
"The biggest fear is that it will be resistant to vaccines and be a massive setback for countries that have reaped the benefits from their rollouts," said Craig Erlam, senior market analyst at OANDA.
OPEC+ is also monitoring developments around the variant, sources said on Friday, with some expressing concern that it may worsen the oil market outlook less than a week before a meeting to set policy.
Scientists have so far only detected the B.1.1.529 variant in relatively small numbers, mainly in South Africa but also in Botswana, Hong Kong and Israel, but they are concerned by its high number of mutations which could make it vaccine-resistant and more transmissible. read more
Drug makers Pfizer and BioNTech said if necessary they would be able to redesign their shot within 6 weeks and ship initial batches within 100 days.
The foreign ministry said South Africa would speak to Britain to try to get it to reconsider its travel ban.
"Our immediate concern is the damage that this decision will cause to both the tourism industries and businesses of both countries," Foreign Minister Naledi Pandor said in a statement.
Oil prices rose early in the week as the Organization of the Petroleum Exporting Countries and its allies (OPEC+) suggested it could taper production in response to a strategic release from large consuming countries that are members of the International Energy Agency. read more
Such a release was likely to swell supplies in coming months, an OPEC source said, based on findings of a panel of experts that advises OPEC ministers.
The forecasts cloud the outlook for a Dec. 2 meeting when the group will discuss whether to adjust its plan to increase output by 400,000 barrels per day in January and beyond.
"OPEC's initial assessment of the co-ordinated (stockpile) release and the sudden appearance of a new variant of the coronavirus raises serious concerns about economic growth and the oil balance in coming months," PVM analyst Tamas Varga said.
SOURCE: REUTERS
AMC's Lt Gen Nigar Johar becomes first female to be appointed as colonel commandant
Lieutenant General Nigar became the first female ever to be appointed as Colonel Commandant of Army Medical Corps (AMC), the Inter-Services Public Relations said Friday.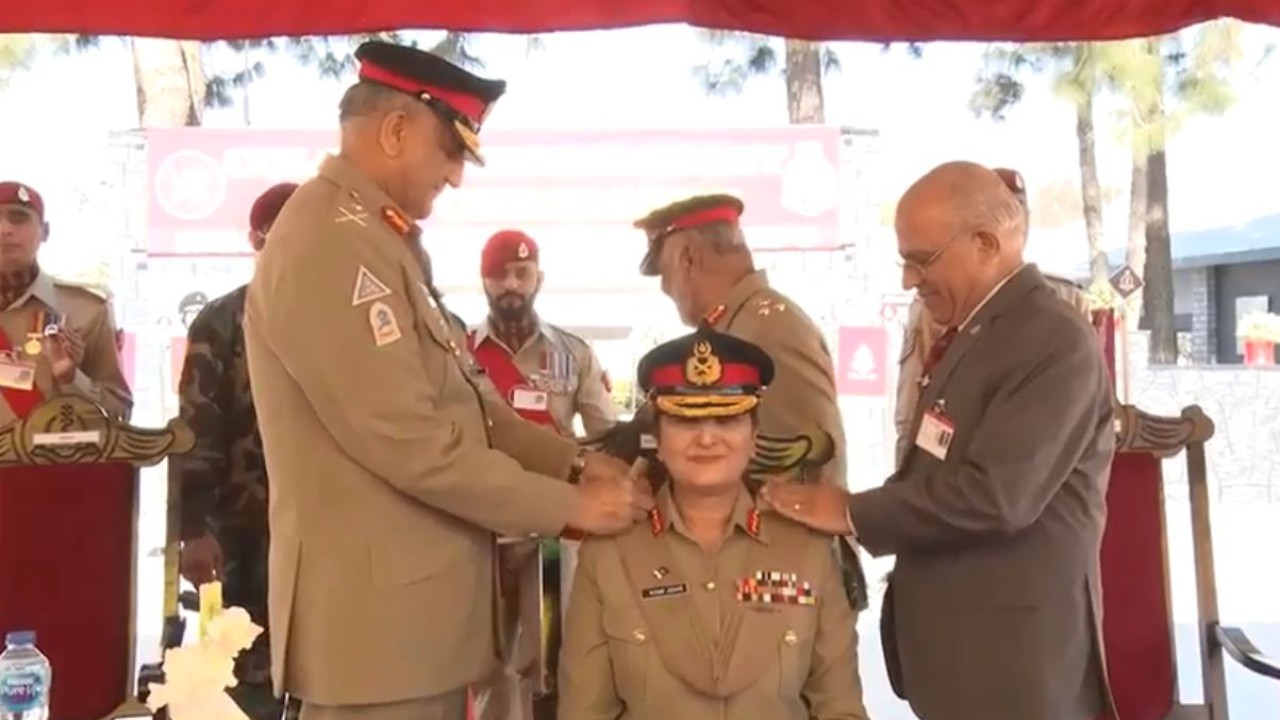 Chief of Army Staff General Qamar Javed Bajwa pinned the badges of the new rank on Lt Gen Johar's uniform during a ceremony at AMC Centre to formally install her to the new post, the military's media wing said in a statement.
Speaking on the occasion, Gen Bajwa said that the appointment of Lt Gen Johar as the first female army official to have three stars on her uniform is "indeed, a matter of immense pride for Pakistan Army and the country".
The Army chief also lauded AMC's contributions in ensuring high standards of healthcare in peace and war.
"AMC has always answered the call of duty during natural calamities, both inland and abroad. Our doctors and paramedical staff have been the frontline warriors against COVID-19, displaying exemplary commitment and resolve for the safety and well-being of the people of Pakistan," he said.
He concluded by saying that keeping pace with the rapid advancements in medical science is imperative for doctors and paramedics to keep themselves at par with the modern militaries and best healthcare practices across the globe.
According to ISPR, Genenral Bajwa also laid a floral wreath at Yadgar-e-Shuhada at the AMC Centre on the occasion and offered fateha.
Nasla Tower demolition: Police baton-charge protesters
The protestors tried to enter the building to halt the demolition process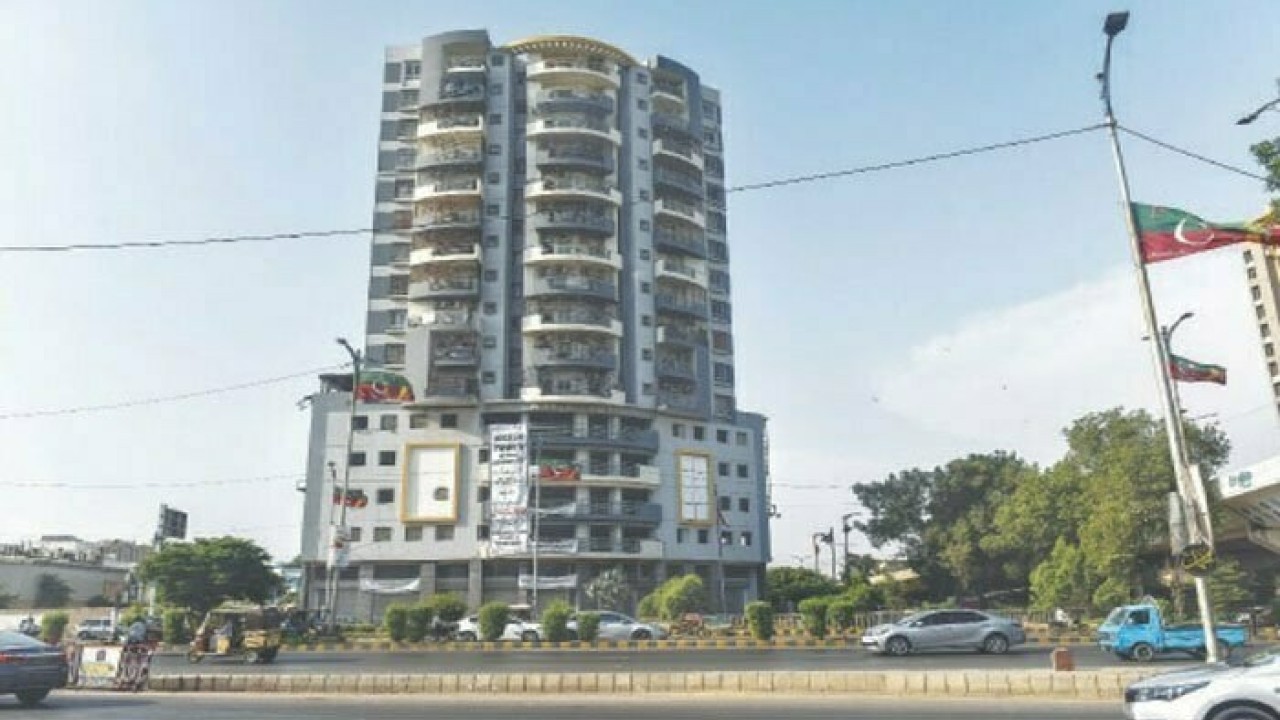 Karachi: Police have fired tear gas shells and baton-charged at protesters near the Nasla Tower shortly after authorities deployed a heavy contingent of anti-riot and anti-encroachment personnel at the building.
According to details, residents of the area stage protest against the demolition of the residential building located in Sindhi Muslim Society, recently declared illegal by the Supreme Court.
The protestors tried to enter the building to halt the demolition process of the building. The police tried to stop the protestors and later restored to baton-charge and fired gas shells as the protestors kept on coming.
The deputy chairman ABAD and several other people got injured in the shelling.
The tear gas also affected houses in the locality and hampered road traffic on the Sharae Faisal.
The protest came after the Supreme Court (SC) gave a one-week deadline to demolish the Nasla Tower. Chief Justice of Pakistan (CJP) Justice Gulzar Ahmed took up the case at the SC Karachi registry. During the hearing, the court was informed by the Karachi commissioner that 200 people are working on demolishing the tower.