Pakistan reports 411 new coronavirus infections, 7 deaths in 24 hours
As per National Command and Operation Center (NCOC) stats, the country logged seven fatalities from coronavirus in a single day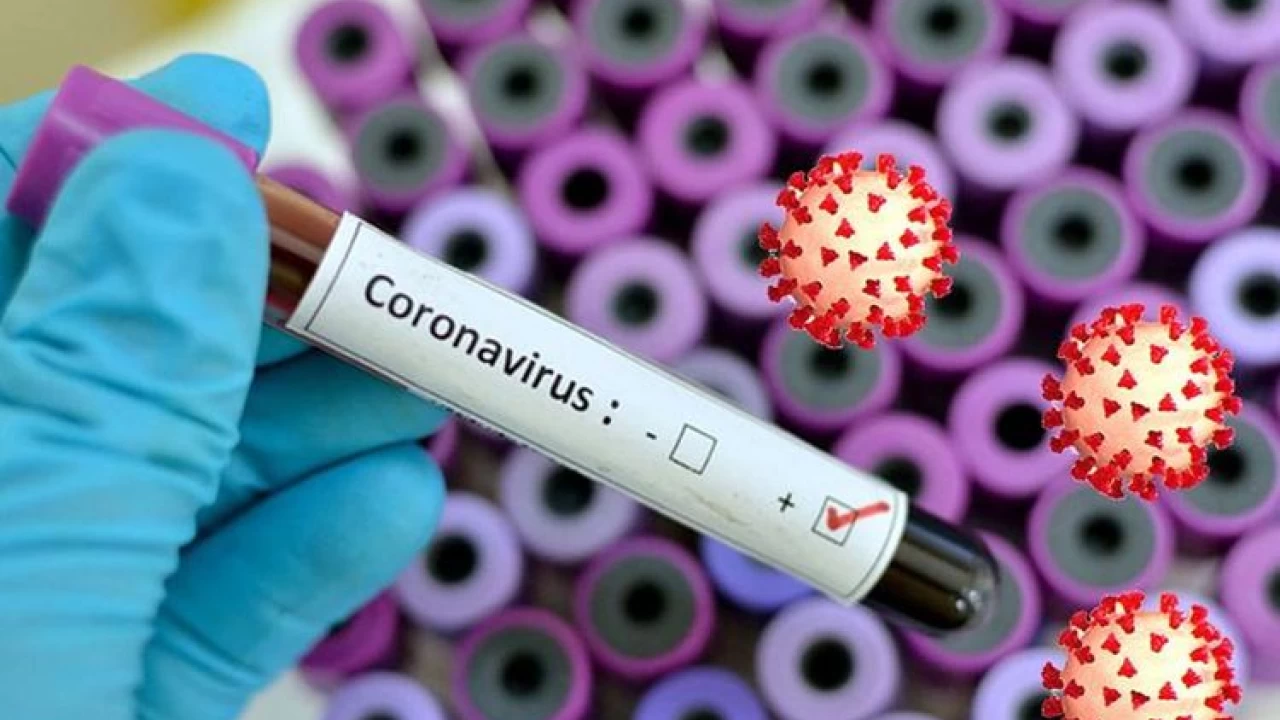 Islamabad: Amid a steady decline in Covid-19 infections, Pakistan's coronavirus positivity ratio further fell to 0.92% with 350 new cases.
Around 350 fresh coronavirus cases emerged while 7 people succumbed to the disease in the last 24 hours, taking the total death toll to 28,704.
According to the latest figures issued by the National Command and Operation Center (NCOC), 350 persons were tested positive for COVID-19 in the past 24 hours.
The total number of cases has reached 1,283,886.
As many as 1,241,589 patients have recovered from the disease.
Punjab
The number of patients swelled to 442,876 in the province with 13,015 causalities.
Sindh
The number of infections has surged to 475,097 in the province, while the death toll has reached 7,620.
Khyber Pakhtunkhwa
The confirmed cases have surged to 179,888 in the province with 5,830 casualties.
Balochistan
There are 33,471 confirmed cases while 359 patients have died from the infection so far.
AJK and Gilgit-Baltistan
There are 34,542 coronavirus cases in the AJK while the death toll has reached 742. On the other hand, there are 10,411 cases in GB with 186 coronavirus deaths.
Islamabad
There are 107,601 cases in the capital city while 952 people have lost their lives.
Novak arrives in UAE after being deported from Australia
Djokovic spent Saturday night in an immigration detention hotel in Melbourne, but was allowed to leave on Sunday to meet with his legal team.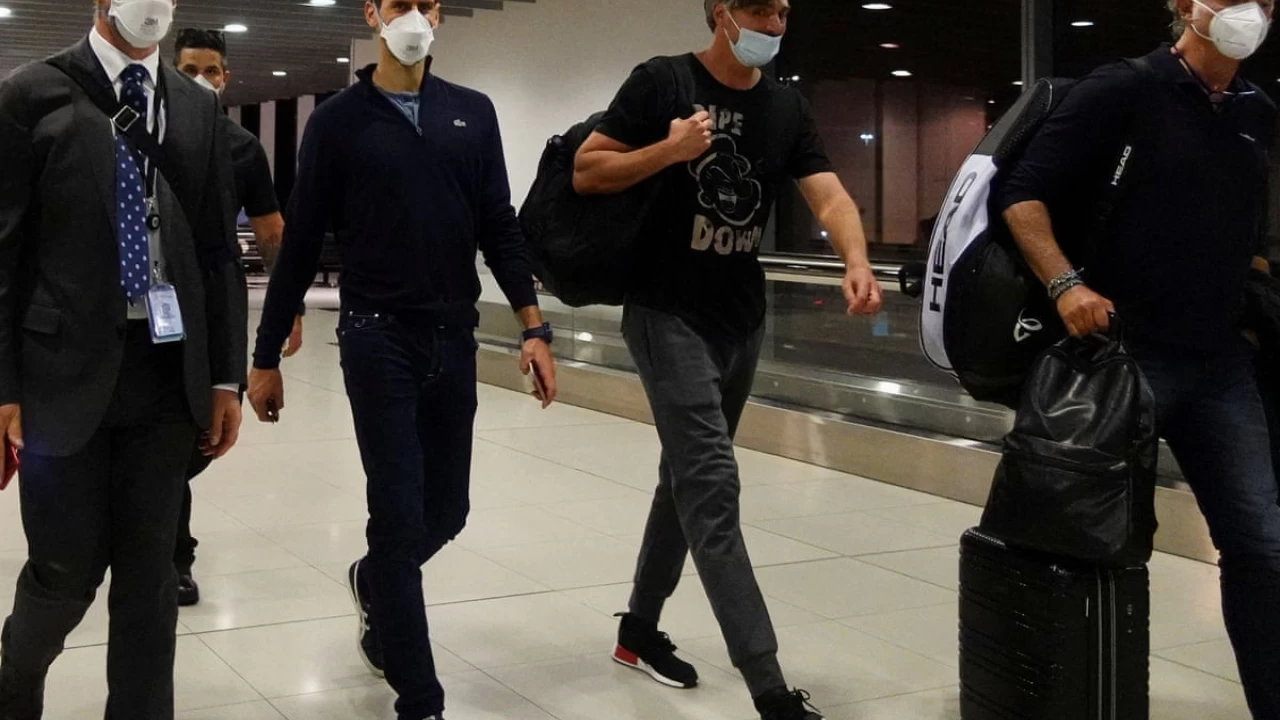 Dubai: Novak Djokovic arrived in Dubai early Monday after his deportation from Australia over its required COVID-19 vaccination ended the No. 1-ranked men's tennis player's hopes of defending his Australian Open title.
The Emirates plane carrying Djokovic touched down after a 13 1/2-hour flight from Melbourne, where he had argued in court he should be allowed to stay in the country and compete in the tournament under a medical exemption due to a coronavirus infection last month.
At Dubai International Airport, arriving passengers wearing mandatory face masks collected their bags and walked out of the cavernous terminal.
It wasn't immediately clear where Djokovic planned to travel next as the Dubai Duty Free tennis tournament, which Djokovic won in 2020, doesn't start until Feb. 14.
Dubai, the commercial capital of the United Arab Emirates (UAE), doesn't require travelers to be vaccinated, though they must show a negative PCR test to board a flight.
Djokovic's visa was initially canceled on January 6 by a border official who decided he didn't qualify for a medical exemption from Australia's rules for unvaccinated visitors. He was exempted from the tournament's vaccine rules because he had been infected with the virus within the previous six months.
He won an appeal to stay for the tournament, but Australia's immigration minister later revoked his visa. Three Federal Court judges decided unanimously Sunday to affirm the immigration minister's right to cancel Djokovic's visa.
Following the deportation orders, the tennis star will not compete in the Australian Open which is due to start on Monday.
Vaccination amid the pandemic was a requirement for anyone at the Australian Open, whether players, their coaches or anyone at the tournament site. More than 95 percent of all Top 100 men and women in their tours' respective rankings are vaccinated. At least two men — American Tennys Sandgren and Frenchman Pierre-Hugues Herbert — skipped the first major tournament of the year due to the vaccine requirement.
Djokovic's attempt to get the medical exemption for not being vaccinated sparked anger in Australia, where strict lockdowns in cities and curbs on international travel have been employed to try to control the spread of the coronavirus since the pandemic began.
In the meantime, people in Serbia say the decision is unfair to tennis star Novak Djokovic.
Two colleges closed in Islamabad amid rising coronavirus cases
Six cases of COVID-19 have been reported in two colleges of Islamabad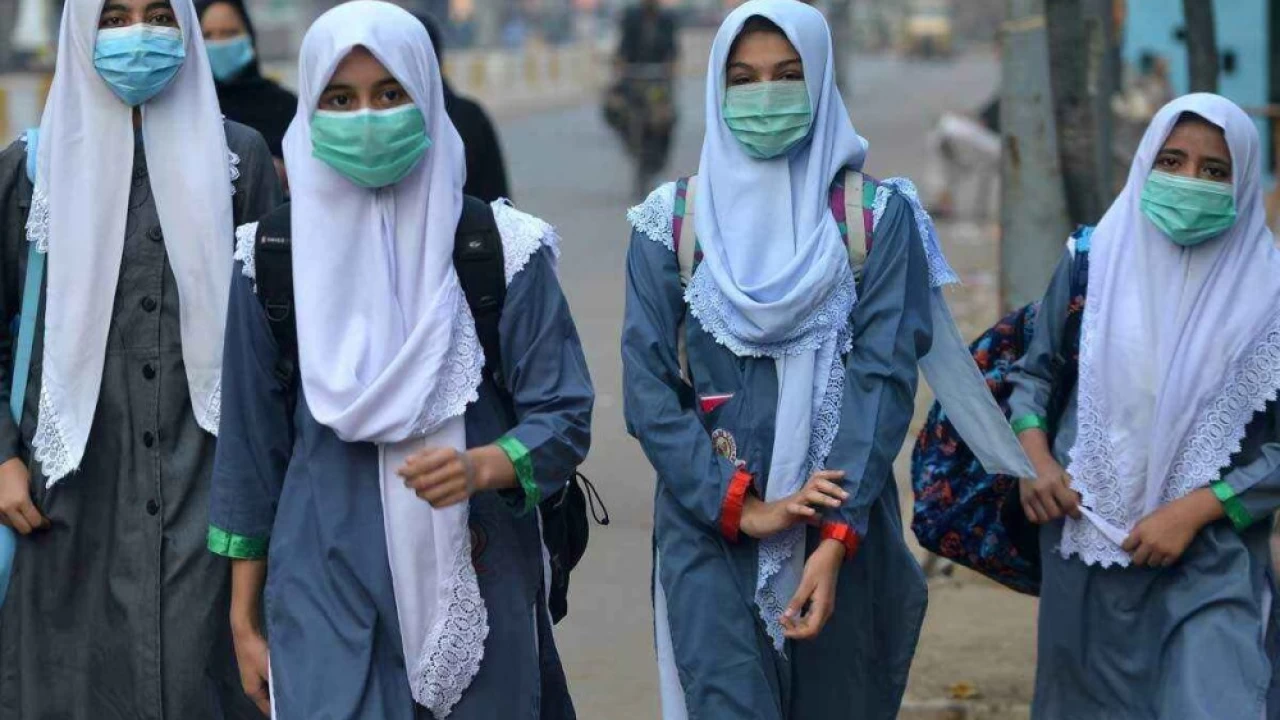 Islamabad: Islamabad administration has closed two colleges after emerging coronavirus cases on Sunday.
According to the details garnered, positive cases of COVID-19 have been reported in two colleges of the federal capital. In this regard, the Islamabad district health officer (DHO) has informed the Deputy Commissioner in a letter.
In the letter to the deputy commissioner (DC), the DHO informed that six cases of COVID-19 have been reported in two colleges. The DHO said that three Corona cases have been reported in IMCG G-6/1, while three Corona cases have also come to light in IMCG F-6/2.
Following to the coronavirus cases, the district health officer directed to close the two colleges immediately till the next order and spray disinfectant.
The letter said that the federal administration should conduct contact tracing and testing in both the colleges, while the tests should also be conducted of close relatives to the infected female students.
Govt to control Inflation before 2023: FM Qureshi
Global economy has also been in crisis for the past two years due to coronavirus, says minister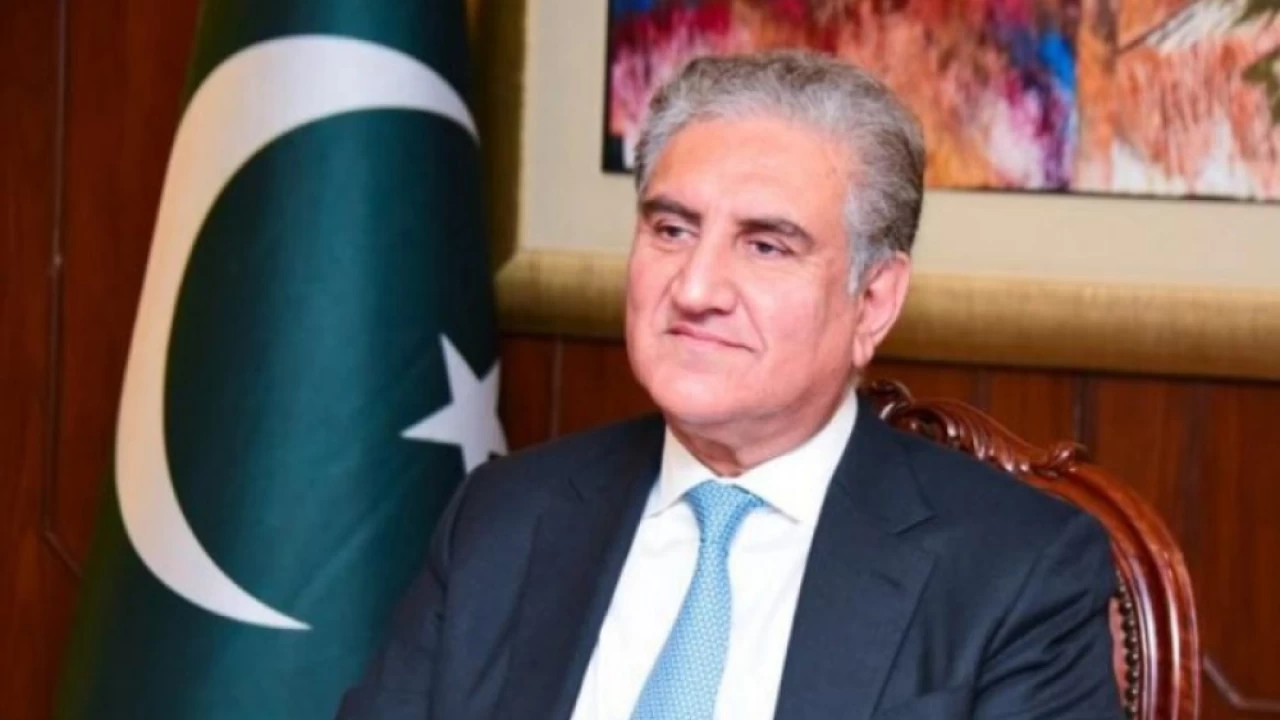 Multan: Foreign Minister (FM) Shah Mahmood Qureshi on Sunday said that inflation was a temporary phenomenon and Pakistan Tehreek-e-Insaf (PTI) government would control it before 2023.
He expressed these views while addressing a function at Government Primary School Awanpura Middle School Upgradation and talking to people during his visit to different Union Councils of his constituency NA-156.
He said that the government is not indifferent to people and well aware their hardships. He observed that government was striving hard to address public problems, saying that the global economy has also been in crisis for the past two years due to coronavirus. He however maintained that difficulties were temporary.
"We love dear homeland and would continue to live in the country. We know how to be loyal to the country. We have no flats, no accounts abroad and no one has a plan to go abroad. We are among the people and will remain with them," FM Qureshi maintained.
The foreign minister hoped that problems of masses would end soon. "We are fighting crises with determination. No matter how much the Opposition marches, there will be no in house change or end to the government. The opposition will face defeat. The democratic government of PTI will complete its term", remarked FM Qureshi.
He expressed satisfaction and hinted that PTI government's intentions were positive. "The present government has a credit for not having any corruption scandal".
Expressing the challenges, Qureshi observed that the problems were much more, compared to available resources which could not be resolved overnight. "We understand the problems and concerns of the people and trying to resolve the issues", he added.