The Senate is having a meltdown over whether it's okay to wear shorts
Senators can now wear casual clothes, like t-shirts, jeans and hoodies on the floor. Not everybody is happy about it.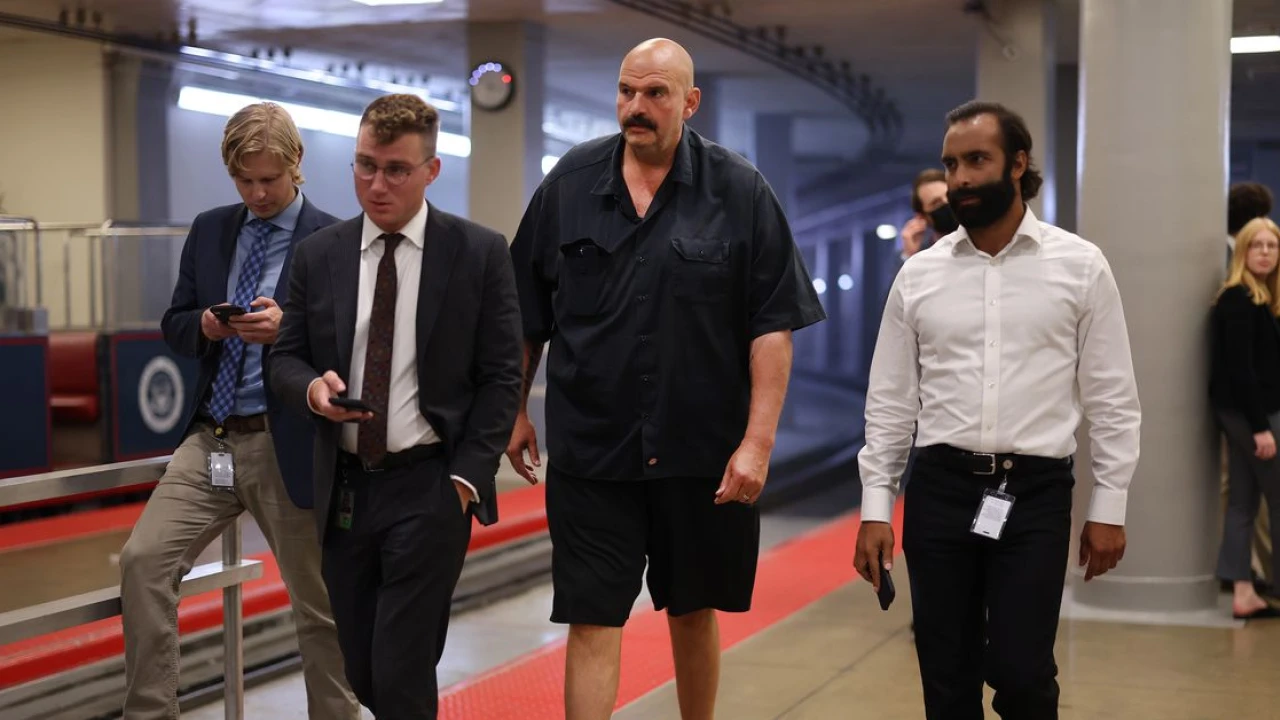 Senate Majority Leader Chuck Schumer sent some lawmakers into an uproar this past week when he told members that he was relaxing the Senate floor's informal dress code, which previously required men to wear a suit and tie, and women to wear pantsuits or dresses. Now, senators have leeway to wear more casual clothing, including a T-shirt and jeans, or in at least one senator's case, their trademark hoodie.
Much of the pushback has come from the usual staunch defenders of the Senate's many traditions, like Sen. Joe Manchin (D-WV), who said this week the change "degrades" the institution. Senate Republicans, many of whom wrote Schumer a letter claiming that the change "disrespects the institution we serve and the American families we represent," have also used it to levy partisan attacks. And the Washington Post editorial board weighed in, too, noting that dressing formally helps convey "respect for the sanctity of the institution and for the real-world impact of the policies it advances."
Predictably, some of the conversation has devolved into attacking progressive Sen. John Fetterman (D-PA), who is known for sporting his hoodie and gym shorts around the Hill. Such comments have included Gov. Ron DeSantis (R-FL) slamming his clothing choices as "disrespectful," conservative Rep. Marjorie Taylor Greene claiming the "disgraceful" change was made to appease him, and Fox News' Laura Ingraham arguing that the change is emblematic of Democratic ineffectiveness.
Many of these statements have compelled Democrats to respond by saying that Republicans have more important things to worry about — like keeping the government open — than the type of clothing Fetterman wears to work.
That there was backlash to the change, and that Fetterman is at the center of it, is also unsurprising given how wedded to traditions members of Congress, especially the Senate, continue to be. Fetterman himself has represented a departure from the usual profile of a senator, with his clothing choices, openness about his mental health, theatrical trolling of Republicans in the Senate hallways, and his use of colloquial vernacular to connect to his constituents.
Overall, the Senate is an institution that deeply rejects change. A prime example of this is moderate members' preservation of tools like the filibuster, which has stymied the passage of key bills on voting rights, criminal justice reform, and immigration. The urge to hold on to the Senate dress code, even as Republicans have ignored other norms on Supreme Court justices, for instance, is an example of some lawmakers' efforts to continue to cling to superficial norms.
"Senators are watching the world become less formal, less refined, less respectful of tradition, and from the laws they pass to the bean soup they serve in the dining room, they're just trying to keep what they can control the same," Abra Belke, creator of the Capitol Hill Style fashion blog, told Vox.
Why there's been a dress code backlash
Congressional dress codes, and dress codes overall, have long been a point of contention because of the message they send. Often, dress codes, especially in schools, are sexist, and used to police girls' fashions by putting the onus on them from distracting their male peers. For example, middle schools and high schools have forced girls to change their clothing or conform to certain requirements because they argue that it affects male students' behavior. Additionally, such dress codes can be used to discriminate against LGBTQ and gender-nonconforming individuals who may wish to wear clothing that's different from what these policies prescribe.
Congress ran up against the sexism dress codes can impose in July 2017, when then-House Speaker Paul Ryan faced backlash due to the strict dress code in the House Speaker's Lobby that led to a female reporter being barred from entering because she wore a sleeveless dress. At the time, women weren't allowed to enter the area unless they had sleeves and were wearing closed-toed shoes, a policy that was called out as sexist since modern business apparel often included such items. Following pressure to change this policy, Ryan amended it so that the rules allowed for more contemporary business clothing.
At question in the Senate is what constitutes contemporary business clothing. And the answer for many senators appears to be, The same clothing we've worn for the last century.
"The Senate is a place of honor and tradition," as Senate Republicans put it in their letter. "The world watches us on that floor and we must protect the sanctity of that place at all costs."
"Basically, the outrage comes down to the fact that the Senate stubbornly clings to the old ways because, like most institutions run by septuagenarians and octogenarians, they believe that how things have always been is how they should continue to be," Belke said.
That the Senate's existing rules and norms should be the default is a mindset that's apparent in how the chamber works. The blue slip rule, for instance, allows senators to reject judicial nominees from their home states that they dislike. The rule isn't written into the Constitution — it's a courtesy — but there has been bipartisan resistance to changing it, despite the fact that Republican lawmakers, as well as Democrats, have routinely used it to stymie presidential administrations they don't like. Republican efforts to block judges in Wisconsin and Mississippi are among those that have frustrated Democrats in recent years.
The resistance to the dress code change also ignores the importance of clothing as a means of expression and as a matter of practicality.
In the past, dozens of House Democratic women have worn "suffragette" white to events like the 2020 State of the Union address to emphasize their support for women's rights and commemorate the 100th anniversary of the 19th Amendment. Fetterman favors hoodies and blue-collar standards in part to emphasize his ties to Pennsylvania's working-class communities. Ohio Rep. Jim Jordan refuses to wear a suit jacket to show constituents he's "fired up" and because he doesn't want "some jacket slowing you down." Young lawmakers, including Gen Z House Member Maxwell Frost, have told the New York Times how they use fashion like casual bomber jackets and Doc Martens to showcase their authentic selves.
Recently, top Senate and House leaders were called out by observers following a meeting in the Oval Office during which multiple leaders, including Senate Minority Leader Mitch McConnell and House Minority Leader Hakeem Jeffries, were spotted wearing dress sneakers. Such footwear, while criticized by some style commentators, is vital for places like Congress, where often elderly lawmakers are on their feet all day walking to votes and different hearings.
Needing to wear comfortable shoes for health, or even practical reasons, might be beside the point for those with dress code worries, though. The median age of the Senate is 65, and they come from a generation that was raised to believe clothing was worn as a sign of respect and "that you traded your comfort in for the appropriate uniform," Belke says.
The GOP's concern about the dress code has been particularly ironic, however, given how Republicans have long ignored Senate norms when it benefits their party. Though one of the party's leaders, Sen. John Cornyn (R-TX), said Schumer's decision is "another indication he doesn't respect the Senate as an institution," neither he nor his fellow Republicans said the same about changes made to advance Trump-era judges, McConnell's decision to block Supreme Court nominee Merrick Garland from consideration, or even the Republican Party's use of the Senate to undermine American democracy by voting against certifying the 2020 election after the January 6 insurrection.
Much like the furor over the sneakers, the uproar about the dress code change and decorum is founded more upon an imagined ideal of Congress than the reality of what the Senate actually is, and what it takes for the chamber to be productive.
Two young missionaries made headlines. Two new docs look at why.
Two new docs pry behind headlines about Christian missionaries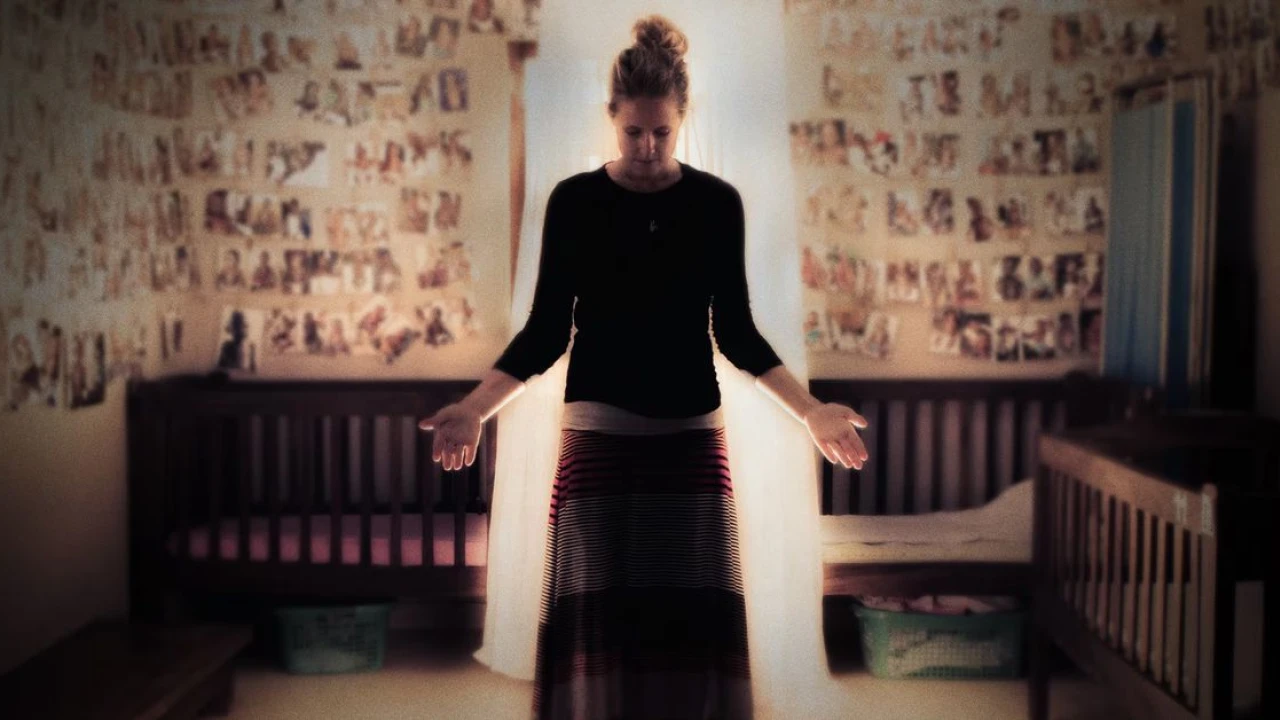 We aren't born knowing who the heroes are. We're taught to see them, instilled with desires to wear their cape, don their uniform, doff their 10-gallon hat, slip into their well-worn shoes.
I don't know who your heroes were, or how that affected your life's trajectory, but I know for certain that you had your own heroes. I also know that for me and millions of other millennials in American evangelical churches — like Renee Bach and John Chau, the subjects of two new documentaries — those heroes were Christian missionaries: ordinary people who left their homes, ventured overseas, and preached about Jesus. They were adventurers and explorers, descended from people like the Apostle Paul and Francis of Assisi and David Livingstone and Hudson Taylor, all men who journeyed great distances propelled by their belief that God wanted them to do so because there were people who needed to hear that Jesus could save them from their sins. (Evangelical doesn't mean evangelism, but the two words come from the same Greek root, evangelion, which means gospel, or good news.)
We read their biographies and heard their stories. People like Amy Carmichael and Jim Elliot were household names. (In my early teens, I wore a sari to play Carmichael in a church skit.) For kids born in the '80s and '90s, the age when colorful mass entertainment became a part of evangelical subculture, movies, comic books, and cartoons illustrated their lives. At youth conferences we were exhorted to be "radical" for Jesus, to pledge our lives to go wherever God sent us, to be ready to sacrifice our lives, figuratively or literally, for the gospel. It was going to be amazing. It was heady fuel for the imagination.
Imagination, as it happens, is where a lot of would-be missionaries find their origin story. The subject of The Mission, John Chau, found his inspiration in figures like Elliot, who died in 1956 alongside several white missionaries when they traveled to evangelize the Huaorani of Ecuador. At 26, Chau followed in Elliot's footsteps, journeying illegally in 2018 to evangelize the Sentinelese people on a remote island off the Indian coast, then making global headlines when his body was found on the shore.
The Mission is an exemplary, thoughtful film about Chau, as well as the larger missionary movement, alongside Western tendencies to exoticize and simultaneously denigrate "primitive" people. (National Geographic Documentary Films is a producer on the movie, and it's to their credit that the film spends a lot of time on the responsibility that National Geographic, specifically, bears in this area.) Empathetic and non-reactionary, the film weaves together perspectives from people highly skeptical of missions and those who are still true believers. "My friend did something stupid and courageous and bold," says one of Chau's closest friends near the start of the film. "I wish I was that bold."
The Mission — directed by Amanda McBaine and Jesse Moss, whose 2014 The Overnighters was another thoughtful look at a faith community — lets audiences into Chau's mental framework, as well as those of his critics. They're grappling with the notion of "foreign missions" — traveling far from home to preach about Jesus. That's built into the DNA of the modern evangelical movement, which was born in a period that coincided, not entirely accidentally, with the height of European colonialism. But Christianity is an evangelistic religion, and spreading the "good news" has been a fundamental part of the practice in one way or another since the start.
Yet as with most things in the age of mass media, it's taken on its own turns of phrase and genre conventions. That's why it's hard for me to know how some of the film's other interviewees sound to people who aren't conversant in the very particular linguistic turns and codes of contemporary evangelical culture. Does "unreached people group" mean something? What about "the gospel call"? For those familiar with the language, though — and, I have to assume, even those who aren't — The Mission digs directly into how the missions movement of this era often works: by creating what one pastor calls "fantasies" in the minds of young people, building up a celebrity culture around missionaries, then making an emotional plea to them to join the effort.
The actual work of missionaries, an issue that can deserve careful critique of its own, isn't the focus of The Mission, though of course it comes up. Instead, the documentary deals with the culture that's sprung up around promoting missionary work. Ways of talking and thinking about "unreached people" that dehumanizes and suggests they're somehow not "modern," the way we are. An encouragement of "idealism masquerading as God's calling," as one of Chau's former pastors calls it in the film. There's a wide range of views about missionary work, as wide a range as the types of work people engage in and the good and harm it can promote. What The Mission is wise to recognize is that even proponents need to reckon with the way missions work has been spoken about and promoted to young people in recent decades.
This issue runs directly parallel to the cottage industry that sprung up around creating "martyrs" from several students murdered at Columbine in 1999, a market that expanded to books, movies, songs, and conferences. On the surface, these were all aimed at creating a "radical" faith — there's that word again — in young evangelical millennials, who'd be willing to stand up and declare their faith even when faced with opposition. Yet the method created a martyrdom fantasy in teens virtually indistinguishable from the feeling that propelled Chau to go against the wishes of the people he was so certain he was supposed to visit, love, and evangelize. (The Sentinelese are isolated by choice; as one person in the film puts it, "Outsiders coming there with friendship in their hearts can do a lot of harm.")
Most importantly, The Mission spotlights how stories, told with breathless admiration, create expectations in youthful, idealistic Christians who long to serve others so that they, too, will be the center of a heroic story. That same idea is at the center of Savior Complex, a three-episode HBO documentary series about Renee Bach, the Virginian who moved to Jinja, Uganda (a center of NGO work) when barely out of her teens. She launched a malnutrition rehabilitation center called Serving His Children that took in children discharged from the local hospital who needed treatment before returning home. In 2019, she came under fire for running the clinic without medical training (or, it turns out, being registered with the government as a medical NGO at all). She's since returned to Virginia, and she and her mother — who was among the small leadership staff in her organization — are among the main subjects of the documentary.
Savior Complex is a tad clunkier in its storytelling than The Mission, though the reasons for one of its more unwieldy elements — the inclusion of an advocacy group called No White Saviors, which poured enormous energy into calling out Bach on social media platforms — becomes vitally clear by the end of the series.
Yet it's a perfect companion piece, particularly for the incisive diagnosis raised by former Serving His Children volunteer Jackie Kramlich, a young nurse who moved to Jinja with her husband and became frustrated with what she saw as Bach's inability to take criticism or suggestions, even from people more educated than herself. "I think Renee got into a fantasy that she was ordained and special and set apart," Kramlich says. Her husband Chris agrees, saying he believes that "Renee felt like if she took advice from other people it would lessen her value to the story of being someone that God worked through to heal these children."
"Lessen her value to the story" — that's where it clicked for me. An element of solipsism exists in all of us, even those who want to spend their lives serving others. We all want to believe we're in the right, that we're doing the enlightened thing. What the Kramlichs saw in Bach's unwillingness to take medical advice, however, was the belief that she was the heroine of this story — that she was appointed by God, in the way God appointed others in the past, to save these children, and that she thus innately had the skill to do so. "God doesn't call the qualified, he qualifies the called," as the popular saying (and the first episode's title) goes.
It's an impulse that does, in fact, run counter to both Christian teaching (in which Jesus is always supposed to be the hero) and to being a good person. As my thesis director put it to me in grad school, when you tell your own story, you should be the protagonist, but probably not the hero.
That is not the way a lot of missionary storytelling works — nor the way that "white savior" stories, or "magical teacher" stories, or any other story that fires up youthful idealism, often work. Savior Complex even gently suggests that the kind of crusading the No White Saviors group and others like it engaged in falls into the same pattern: the idea that passion and drive and righteousness are enough to make change that matters.
The fact of the matter, as any long-time advocate will tell you, is that activism, service, and saving the world is hard, painful, frustrating, and often very boring work. It is not glamorous; it does not feel heroic; it is often ignored entirely. People like to give money to celebrities and people with good stories. They want to be those people. Especially when they're young and full of possibility.
In this way, The Mission and Savior Complex contain a lesson for everyone, whether they find missions work reprehensible, admirable, or something in between. Heroes that we've heard of are just people with well-told stories on well-prepared platforms. The real heroic work happens in the shadows and the dirt. And very, very few of us are ready to take that on.
Savior Complex premieres on HBO on September 26 at 9 pm ET and begins streaming on Max. The Mission opens in theaters on October 13.
Another Covid-19 winter is coming. Here's how to prepare.
America's test-and-vaccinate plan for getting through the next Covid-19 wave, explained.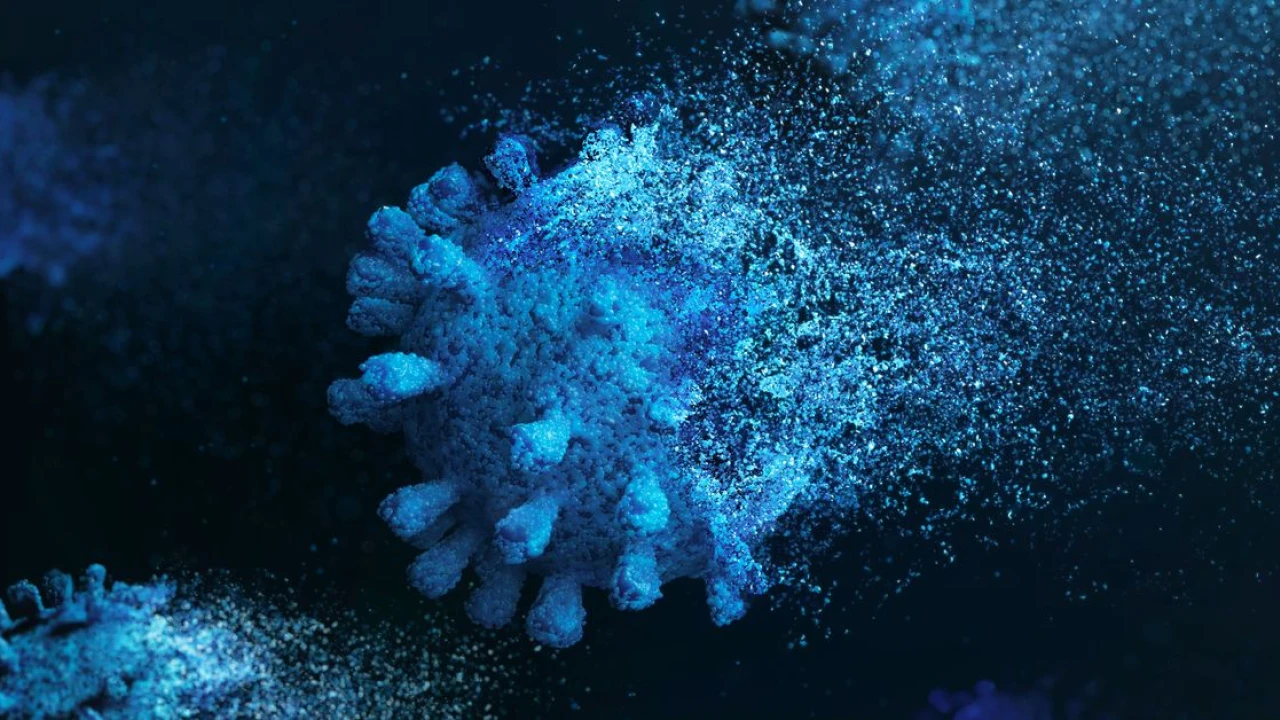 The United States is in the midst of its worst Covid-19 wave since the beginning of the year and finally deploying some of its most powerful tools against it. The next step will be getting as many Americans as possible to take advantage of them.
Last week, the US government approved updated Covid-19 vaccines and advised that effectively every American other than young infants receive one. Starting next week, it will again ship out free Covid-19 tests to any American who orders them. Some local hospital systems have begun reinstituting mask mandates, though widespread requirements are unlikely given how politically toxic masking rules have become. Individuals, particularly those with compromised immune systems, are still advised to wear masks in times of high spread.
Covid-19's spread has been increasing since the middle of the summer, picking up in late June based on wastewater surveillance and climbing steadily through August.
Hospitalizations increased in tandem, particularly among the older and more vulnerable populations. The hospitalization rate for Americans over 70 more than doubled from early July to early September. (Younger age groups were less affected by severe disease, which follows the coronavirus's pattern since it first emerged.) Deaths have risen as a result: The number of weekly Covid-19 deaths had dipped below 500 for the first time in early July but topped 900 again in late August.
The summer wave may finally be cresting, however. The amount of Covid-19 detected in wastewater was flat from August 30 to September 6 and then dipped slightly the week of September 13, per Biobot Analytics. Hospitalizations are still up over the past two weeks, but that is a lagging indicator; if spread is indeed slowing as the wastewater data suggests, indicators of serious illness should start to plateau and then decline in the coming weeks.
Still, as I wrote in late July, this summer's increase in Covid-19 activity may merely be a preview of coming attractions. Recent mutations have allowed the coronavirus to regain some of its transmissibility. Public health officials are still expecting a winter wave of viral activity — not only from Covid but influenza and respiratory syncytial virus, or RSV, as well.
The good news is that, at this point, we know the playbook for slowing viral spread, and the government is taking steps to help people follow it. And there are some indications that the US public, in spite of inevitable and understandable pandemic fatigue, is taking the start of this viral season seriously. If people do avail themselves of new vaccines and free tests, the country will be in a better position to weather any winter surge.
Updated Covid-19 vaccines and more free tests are now available
Vaccination is the most important step any person can take to protect themselves this winter. Updated flu shots are already available, and Pfizer and Moderna have formulated new versions of the mRNA Covid-19 vaccines that proved so effective in preventing deaths and hospitalizations. The FDA gave them its approval last week.
The CDC has advised that every American older than 6 months should receive one shot of the updated Covid-19 vaccines. As public health experts told Vox's Rachel DuRose, there is a growing expectation that an annual Covid shot will be recommended to most Americans in the years to come.
For this year's updated shots specifically, the CDC recommends:
All Americans 5 years of age and older receive one dose of either the Pfizer or Moderna vaccine, at least two months after their most recent shot. Americans 6 months to 4 years who have not been previously vaccinated should receive either three doses of Pfizer or two doses of Moderna. Americans 6 months to 4 years who have already been vaccinated should receive at least one dose of Pfizer or Moderna.
The Novavax vaccine, which uses a protein-based formulation instead of the mRNA technology, is also available as an alternative for people who choose not to or are unable to receive the Pfizer and Moderna vaccines. Most people should be able to get both the flu and Covid shots at the same time, according to government health officials.
Most health insurers will cover a new Covid-19 vaccine for free, although it is worth checking with your plan in advance; there have been reports of people facing $100 or more in out-of-pocket costs when they show up at a pharmacy. Uninsured people or people whose health plan won't cover the vaccine can still get a free dose from certain health centers, their state or local health department, or at pharmacies participating in the federal program to provide free vaccines.
The Biden administration has also announced that every American household will be eligible to order up to four free at-home Covid-19 rapid test kits starting on September 25. The government had previously made tests available for free to everyone in the thick of the pandemic, but rolled back eligibility to only uninsured Americans earlier this year.
The administration is trying to get ahead of this year's cold-and-flu season, after last year's proved so challenging to the health system. As Dr. William Schaffner of Vanderbilt, formerly the medical director of the National Foundation for Infectious Diseases, told me, last year's struggles were a function of biology. Flu and RSV in particular spiked much earlier in the fall than they usually did before the pandemic, and the population appeared vulnerable to them after those viruses had been largely dormant while Covid was spreading widely.
But this year, Schaffner said, the viruses are less likely to take us by surprise. Instead, the challenge for 2023 will be whether the health system can marshal a strong response to a viral surge that it's already anticipating. Giving away free tests, for example, should grant people the ability to identify when they are sick with Covid-19, so they can isolate and avoid spreading the virus to other people.
The vaccines are the most important tool available to preventing hospitalizations and deaths — and perhaps the area where the government's test will be greatest, given the anti-vaccine movement that flourished during the pandemic. Less than 1 in 5 Americans got previously updated versions of the vaccine that targeted the omicron variant. Even for people over 65, who are most vulnerable, less than half received the bivalent booster.
Based on that low uptake, many public health experts have been fearful that Americans will be skeptical about any future Covid-19 shots. But there is some evidence that the public, perhaps informed by the spread of the coronavirus in the late summer, is more receptive to the new Covid shots heading into this fall and winter.
A little more than half of Americans said they were either very or somewhat interested in receiving the updated vaccines, according to a new Reuters/Ipsos poll. That may reflect an overall increase in concern about Covid-19: A recent Gallup survey found that the share of Americans who believe the pandemic is getting worse had grown from 5 percent in May to 30 percent in September.
Those numbers indicate public health officials may find Americans more receptive to interventions like testing and vaccines; at the same time, the government is doing its part to make those resources more easily accessible. The opportunity is there for the US to chart a better path out of the pandemic. The next few months will determine whether we can take advantage of it.