'So-called dossier': FO rejects baseless allegations of Indian Army against Pakistan
An Indian website says the so-called dossier claims Pakistan is allegedly aiding militants to infiltrate across the border for "terror activities"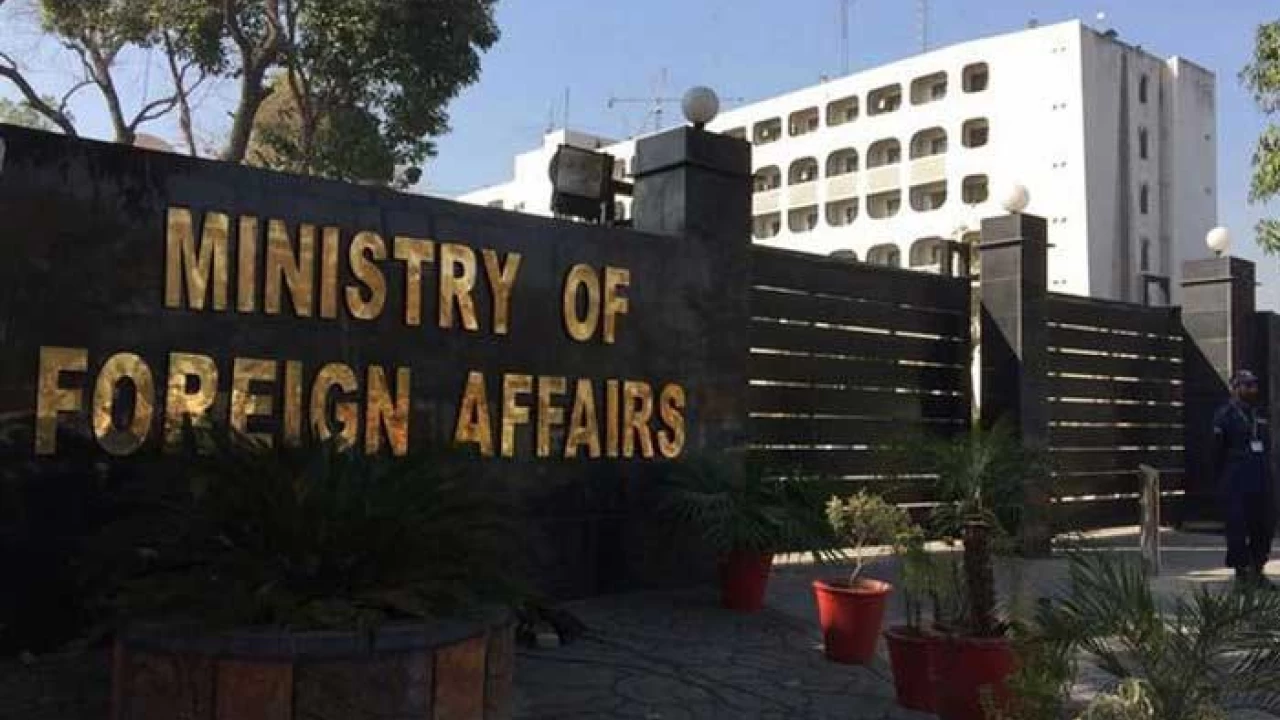 The Foreign Office on Thursday rejected "baseless allegations" levelled by Indian Army through a "dossier" reported by various sections of the Indian media, alleging Pakistan is "aiding militants" to infiltrate across the border for "terror activities".
According to India Today, the Indian army prepared a 33-page defence dossier containing claims of Pakistan's alleged "terror plots" against the neighbouring country.
In befitting reponse to the claims, the FO said: "We outrightly reject this false and fabricated so-called dossier, the reported contents of which have been crafted using disinformation, fake assertions and insinuations that seek to divert the world's attention from India's own brazen and well-documented campaign of state- terrorism and widespread human rights violations in the Indian illegally occupied Jammu and Kashmir."
The FO spokesperson highlighted that instances had been reported where direct links between the ruling BJP and perpetrators of violence in the IIOJK, Udaipur and elsewhere had surfaced.
"Pakistan has regularly shared with the world irrefutable evidence of Indian occupation forces' gross and widespread violations of human rights abetted by draconian laws in the IIOJK through comprehensive, evidence-based dossiers."
The spokesperson said the evidences compiled by Pakistan had extensively documented the "truth behind India's active planning, promoting, aiding, abetting, financing and execution of terrorist activities in Pakistan".
The FO noted that it was regrettable that India had chosen to present fictional accounts to divert attention from its "own failures instead of fulfilling its obligations under international law and ensuring that the people of IIOJK are granted their inalienable right to self-determination"
Accoridng to the FO statement, the mischievous Indian attempts at masquerading as a victim of terrorism and leveling baseless terrorism-related allegations against Pakistan stand fully exposed.
Pakistan asked India to carry out introspection with a view to putting its own house in order.
NASA data claims Russia has occupied 22pc of Ukraine farmland
The war's disruption of harvesting and planting could have a heavy impact on global food supplies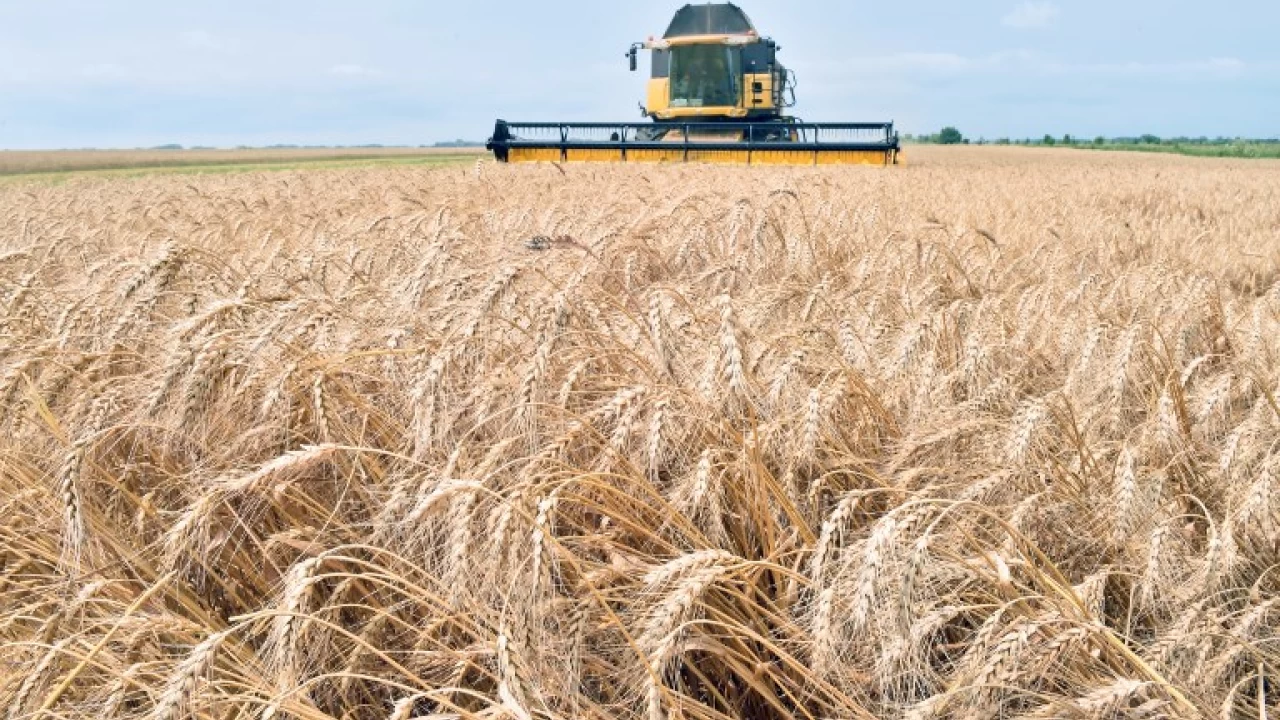 Russian forces now occupy about 22 percent of Ukraine's farmland since the February 24 invasion, impacting one of the major suppliers to global grain and edible oils markets, NASA said Thursday.
Satellite data analyzed by scientists at the US space agency shows that Russia's occupation of eastern and southern Ukraine gives it control of land that produces 28 percent of the country's winter crops, mainly wheat, canola, barley, and rye, and 18 percent of summer crops, mostly maize and sunflower.
The war's disruption of harvesting and planting – including farmers fleeing the war, the lack of labor and fields pockmarked by shelling – could have a heavy impact on global food supplies, NASA scientists said.
"The world's breadbasket is at war," said Inbal Becker-Reshef, director of NASA's Harvest program, which uses US and European satellite data to study global food production.
According to US data, before the war Ukraine supplied 46 percent of the sunflower oil traded on global markets, nine percent of the wheat, 17 percent of the barley, and 12 percent of maize.
Russia's invasion has blocked exports of food from Odessa, the main port on the Black Sea, and destroyed storage and transport infrastructure in some areas.
That means farmers in the entire country, but especially in occupied areas, have less options for getting their output into storage and to markets.
And it also threatens the planting of winter crops in the fall.
"We're in the beginning stages of a rolling food crisis that will likely affect every country and person on Earth in some way," said Becker-Reshef.
SOURCE: AFP
Pak Army rescues stranded mountaineers from Nanga Parbat
Shehroze Kashif and Fazal Ali were rescued by army aviation pilots
Rawalpindi: The Pakistan Army aviation helicopters and pilots on Thursday successfully rescued the stranded mountaineers Shehroze Kashif and Fazal Ali from Nanga Parbat and landed at Jaglot near Gilgit.
The Pakistan Army, since yesterday, was coordinating a high risk rescue operation to evacuate stranded mountaineers Shehroze Kashif and Fazal Ali who were stuck at Nanga Parbat.
The Pakistan Army aviation helicopters and a ground search team comprising high altitude porters and rescuers were employed to rescue the mountaineers, said an Inter Services Public Relations (ISPR) news release.
The Pakistan Army aviation pilots, in a daring attempt, flew two helicopter missions despite bad weather conditions on Wednesday, but could not pick up the mountaineers due to dense clouds and very high altitude.