Pakistan stands in solidarity with Kashmiris for freedom struggle: PM
Shehbaz Sharif stressed upon forging of unity for the national interests.
Muzaffarabad: Prime Minister Muhammad Shehbaz Sharif Sunday said that the entire Pakistani nation was standing shoulder to shoulder with their Kashmiri brothers in their struggle for freedom.
He said: "He had exposed the atrocities and brutalities committed by India against the Kashmiri people of Indian Illegally Occupied Jammu and Kashmir (IIOJK) at different world fora".
The prime minister was talking to a delegation of the All Parties Hurriyat Conference (APHC) that called on him, PM Office Media Wing said in a press release.
Shehbaz Sharif stressed upon forging of unity for the national interests by leaving behind all political affiliations.
He expressed that the freedom of IIOJK was not far off if they continued this unity on national issues.
During the meeting, AJK Prime Minister Sardar Tanveer Ilyas, AJK Legislative Assembly Speaker Chaudhry Anwar ul Haq, APHC leaders Mahmood Ahmed Saghir, Altaf Hussain Wani, Muhammad Hussain Khateeb, Faiz Ahmed Naqshbandi, Syed Yousaf Naseem, Manzoor Ahmed Ilyas and Zia Hussain were present.
Federal ministers Khawaja Saad Rafique, Rana Tanveer Hussain, Marriyum Aurangzeb, Murtaza Javaid Abbasi and Adviser to Prime Minister Qamar Zaman Kaira were also present on the occasion.
The APHC delegation while warmly welcoming the prime minister expressed that the presence of the prime minister in AJK on the observance of Kashmir Solidarity Day and for the Kashmir cause was a good gesture.
They also appreciated the prime minister for exposing the atrocities and aggression of India before the world community and raising the voice of the Kashmiri people across the globe.
They said that visit of the prime minister reflected his personal priority to the cause of Kashmir.
Final decision about Asia Cup venue delayed to March 2023
Pakistan has the hosting rights as it stands, but the BCCI has said their team will be unable to travel there.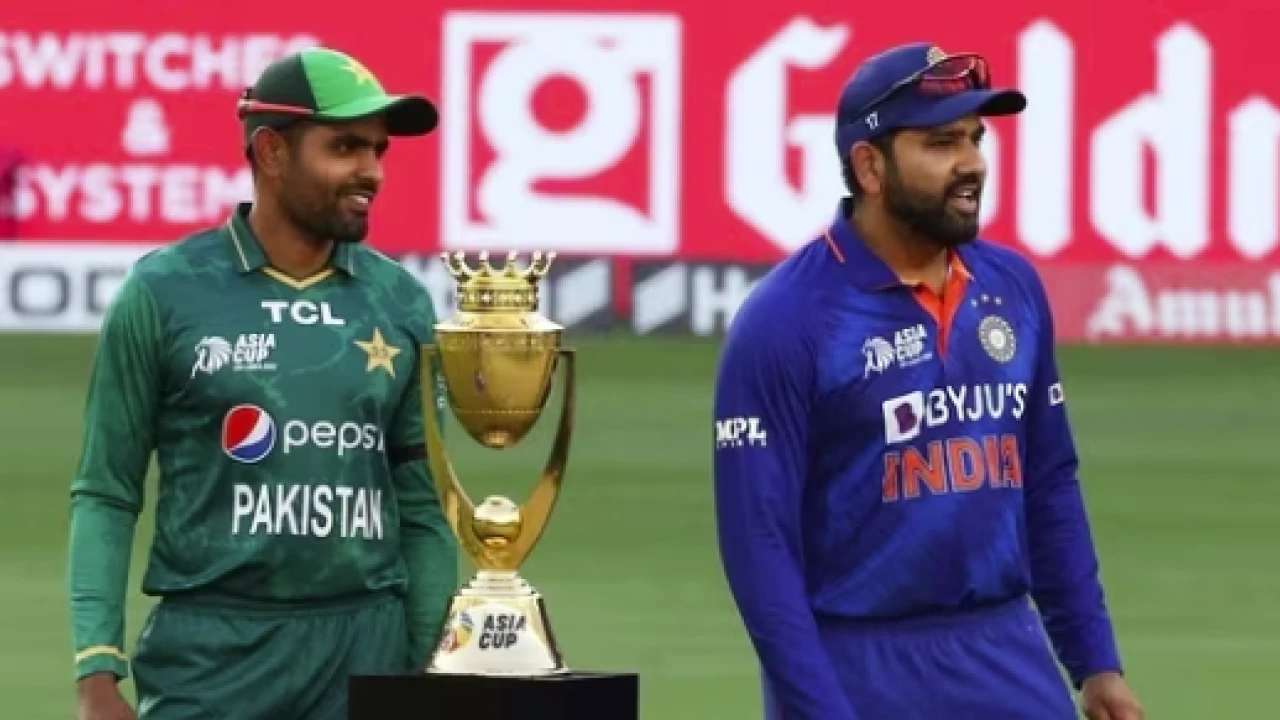 Lahore: A final decision on whether Pakistan will host the 2023 Asia Cup is now expected in March, after an Asian Cricket Council (ACC) meeting in Bahrain failed to reach a breakthrough. They will meet again in a month's time, around the next set of ICC meetings.
The uncertainty around the 2023 Asia Cup began in October when the ACC president, and BCCI secretary, Jay Shah said it will be held in a neutral venue because India can't travel to Pakistan.
The PCB took particular exception to that as board chairman Najam Sethi told Shah that if India don't play in Pakistan, Pakistan will consider not playing in India for the 2023 World Cup.
This has led to the deadlock which needs revisiting in March when the ICC and ACC meetings take place one after the other. The issues across tournaments, in the PCB's views, are the same, whether it is the Asia Cup, the 2023 World Cup or the 2025 Champions Trophy, to be staged in Pakistan. Depending on what happens in those March meetings - and the PCB is likely to go in again with the same stance - a decision may be left to the Pakistan government to take a call on.
In addition, all ACC members are believed to have been asked to seek their own government's positions on whether their teams could travel to Pakistan. *The PCB, however, clarified with a statement on Sunday, that "no such matters were raised in the meeting, nor did any member indicate any intention to seek government clearance for playing in Pakistan".
The PCB added: "Sri Lanka has recently visited Pakistan in 2017 and 2019, while Bangladesh has toured Pakistan in 2020. In the 2023-2027 Future Tours Programme (FTP), which has been agreed and announced by all ICC Members, Afghanistan Bangladesh and Sri Lanka have confirmed their tours to Pakistan."
After years of isolation following the 2009 attack on Sri Lanka's team bus in Lahore, Pakistan has returned to hosting international cricket regularly over the last three years, with nearly all full members (other than India) visiting the country for red- and white-ball cricket.
Pakistan-India ties have deteriorated over the years as a result of stormy political relations between the two countries. India and Pakistan have not played each other in a bilateral series since 2012-13, when Pakistan toured India for a limited-overs series. Their encounters have been limited to ICC and ACC events, and while the Indian men's team has not played any match in Pakistan since 2008, Pakistan last travelled to India for the 2016 T20 World Cup.
The PCB is intent in its stance of hosting the 2023 Asia Cup with Sethi saying in January, "whatever the stance is, it will be according to the interests of Pakistan."
The ACC executive board also approved the inclusion of teams from Japan and Indonesia in the ACC pathway tournaments and ratified ACC's calendar of activities for the financial years 2023 and 2024.
PML-N supremo Nawaz Sharif condoles demise of Musharraf
He shared the message to his Twitter account.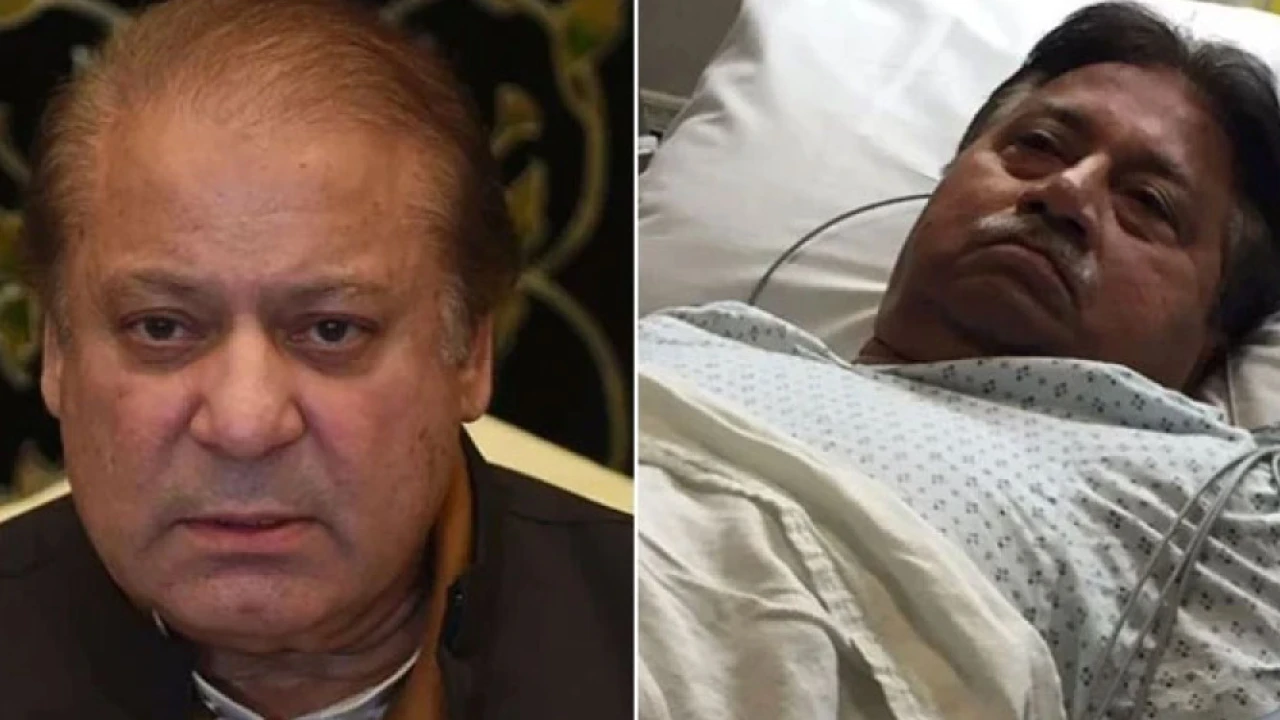 London: Pakistan Muslim League-Nawaz (PML-N) supremo and former prime minister of Pakistan Muhammad Nawaz Sharif Sunday grieved at the demise of former president and retired gerenal Pervez Musharraf.
Turning to Twitter, Nawaz Sharif shared a holy verse, "We belong to Allah and to Him we shall return," adding #PervezMusharraf.
إِنَّا ِللَّٰهِ وَإِنَّا إِلَيْهِ رَاجِعُونَ#PervezMusharraf

— Nawaz Sharif (@NawazSharifMNS) February 5, 2023
Earlier, different political figures, ISPR and people belonging to different walks of life expressed the grief over the death of Pervez Musharraf.
It is pertinent to note that the former president passed away in Dubai today (Sunday) morning where he was hospitalized due to a rare disease called amyloidosis.
Gen. (Retd) Pervez Musharraf, 79-year-old- had served as president of Pakistan during 2001 and 2008. Later, he founded the All Pakistan Muslim League in 2010.