Senate Chairman calls on Chinese ambassador
The ambassador also invited Chairman Senate to travel to China.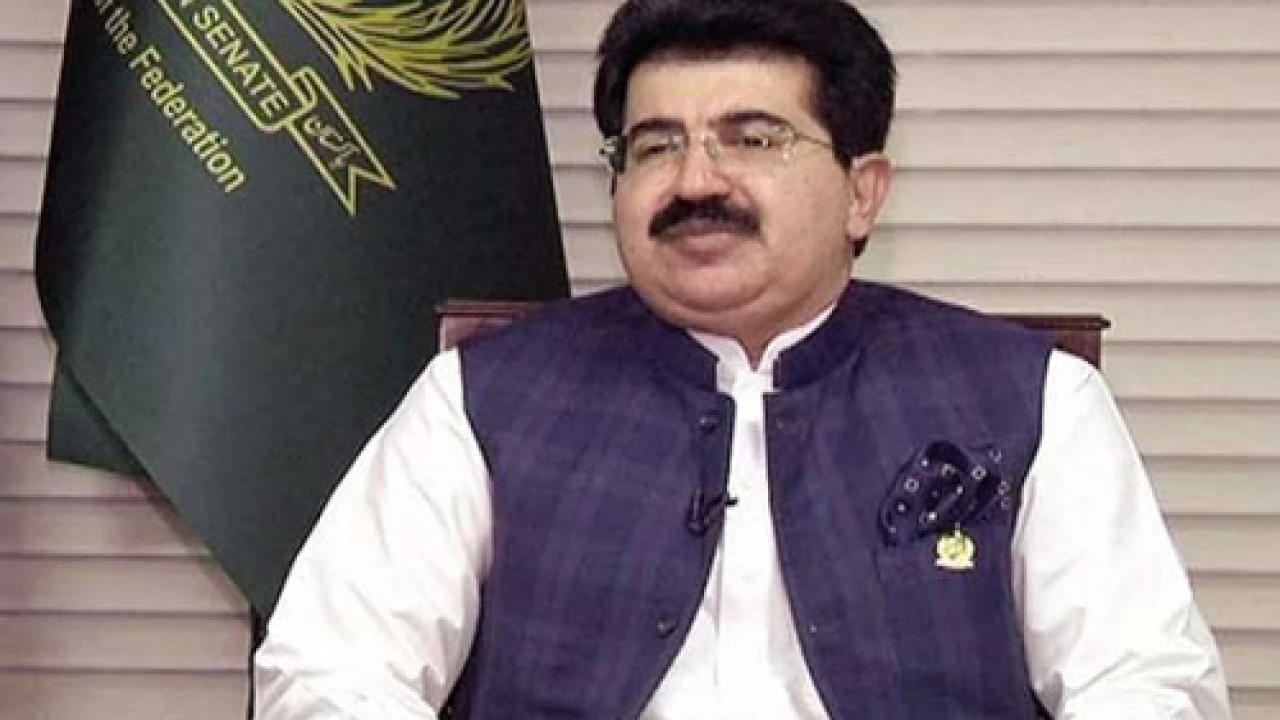 Islamabad: Senate Chairman Sadiq Sanjrani called on Chinese Ambassador Jiang Zeidang on Tuesday.
Senate Chairman Sadiq Sanjrani and Chinese Ambassador Jiang Zeidang discussed a range of issues of shared concern, including bilateral ties, economic cooperation, and coordination.
According to a press release, during the discussion, the commitment to strengthen bilateral cooperation across a variety of industries was reiterated, highlighting the advantages for both countries.
The meeting also highlighted how important it is to work together to advance the region's development, prosperity, and peace.
Sanjrani congratulated Ambassador Jiang Zeidang on his new position and expressed confidence in the ambassador's ability to strengthen and stabilize the Pakistan-China relationship. He praised China for its dedication to maintaining regional stability and emphasized the need to strengthen multilateral cooperation.
The development of cooperation in the mining and agricultural industries was also covered in the discussions. The Senate chairman declared his intention to learn from China's mining and agricultural experiences, which may lead to the development of a "Strategic Cooperation Partnership" that would deepen ties between Pakistan and China.
He emphasized the two countries' long-standing friendship and support for one another on a variety of international stages. Muhammad Sadiq Sanjrani hailed the "Pak-China Economic Corridor" project's transformative effects, which ushered in a new age of mutual progress and prosperity.
He invited the leader of the National People's Congress (NPC) of China to Pakistan, urging a speedy exchange of legislative delegations. The Senate chairman emphasized Pakistan's welcoming climate for investments and urged Chinese investors to look into potential for cooperative projects.
Sanjrani also pointed out that Chinese investments in Pakistan had helped to boost regional growth and created worthwhile job possibilities for the country's youth. He expressed his gratitude for China's private sector investments in rural Pakistan.
China's ambassador to Pakistan, Jiang Zeidang, reiterated the two countries' strong friendship while pledging his country's commitment to advancing bilateral relations. He expressed his satisfaction at being in Pakistan and highlighted that China's experiences would substantially contribute to Pakistan's social and economic progress.
The ambassador also invited Chairman Senate to travel to China.
He also emphasized China's most recent white paper, "Common Future of Mankind," which aims to promote world peace and development.
Mohammad Qasim Samad Khan, the secretary of the Senate, and Asim Khan Guraya, the additional secretary, also attended the meeting.
Peshawar CTD arrests four Daesh facilitators
While the identities of the arrested individuals have not yet been disclosed, their capture was confirmed by CTD officials.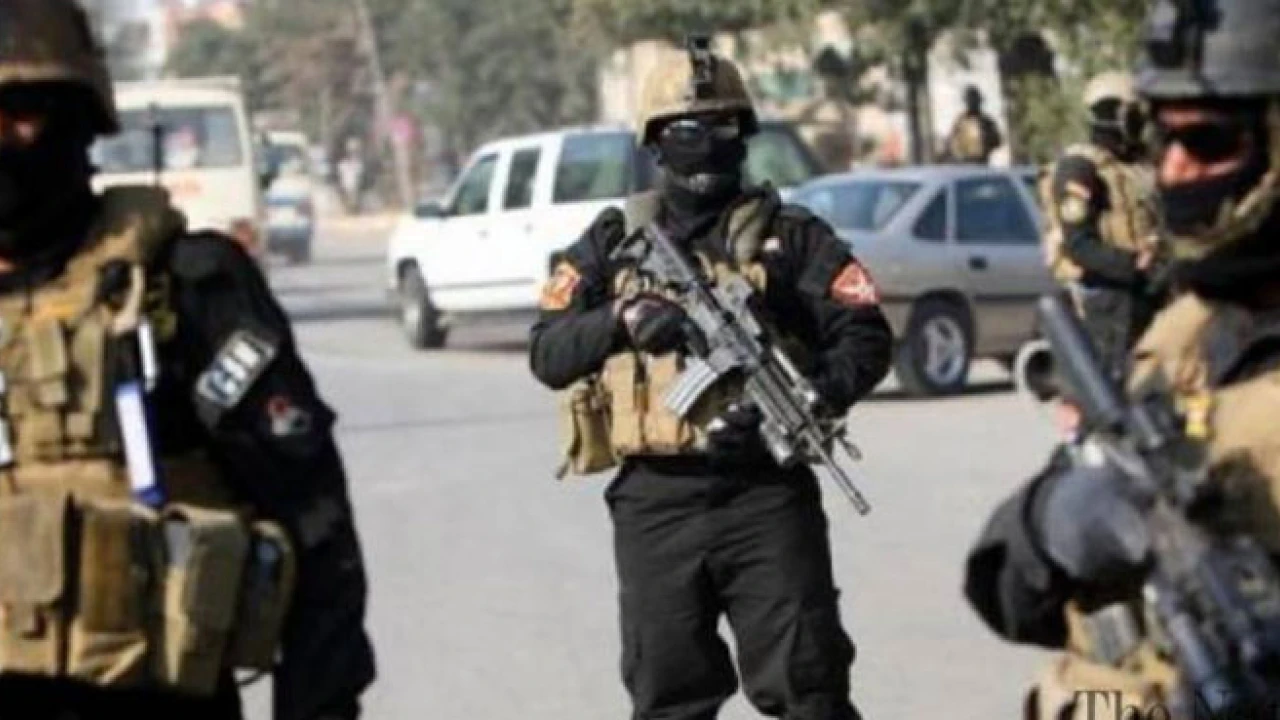 The Counter-Terrorism Department (CTD) in Peshawar has effectively arrested four alleged Afghan facilitators linked to the outlawed extremist group Daesh in a rapid and decisive operation on Tuesday.
The operation was carried out in the Budh Bir area of the city, which left residents of the area feeling relieved and secure.
According to official sources, the arrested individuals had been involved in aiding and abetting the sinister activities of Daesh, primarily focusing on target killings and acts of sabotage that threatened the peace and stability of the region.
While the identities of the arrested individuals have not yet been disclosed, their capture was confirmed by CTD officials.
These four alleged facilitators were no strangers to the authorities, as they had been evading the law while facing charges in ten different cases.
Earlier, the wanted commander of outlawed Tehrik-i-Taliban Pakistan (TTP), Nasrullah, was arrested by the Counter-Terrorism Department (CTD) in Karachi on Wednesday.
A key TTP commander from Karachi's Kuwari Colony, Nasrullah, was detained, according to the CTD's in-charge Khurram Waris, and weapons were also confiscated from his possession.
He claimed that the accused was wanted for committing significant offenses like funding terrorism and terrorism.
According to Waris, the accused individual also used to give his associates housing in Karachi and care for their injuries.
Gold price declines by Rs9,000 per tola
International spot gold is currently trading at $1,922.22, down by 0.15% compared to the previous close.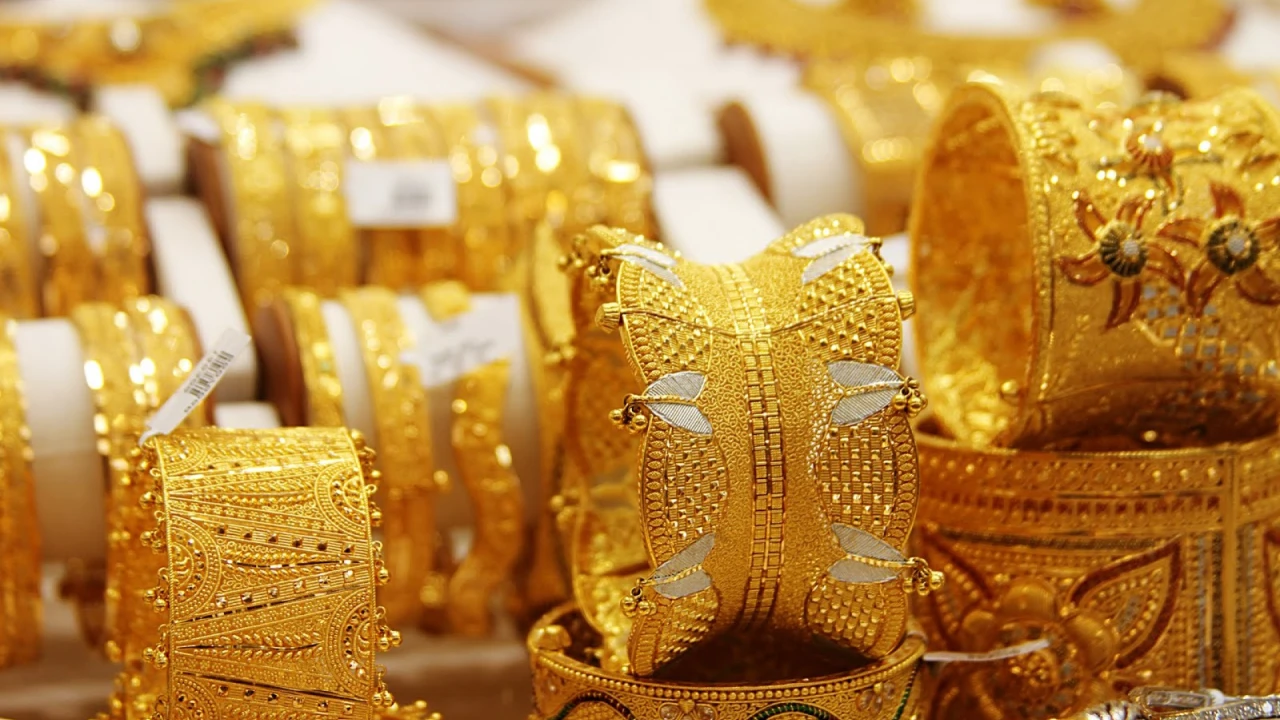 Karachi: The Gold price in Pakistan declined by Rs9,000 per tola on Tuesday.
As per the information provided by the All-Pakistan Sarafa Gems and Jewellers Association (APSGJA), the cost of 24-carat gold experienced a decline of Rs9,000 per tola, reaching a value of Rs2,06,000.
The price of 22-karat gold is fixed at Rs1,91,217 per tola while the price of 21 karats per tola gold sold for Rs1,82,525 in the Lahore Sarafa Market.
The price of 10 grams of silver is fixed at Rs2,700 per tola in the market.
The gold market in Pakistan witnessed a massive and unexpected drop in prices today, leaving consumers and investors baffled.
Earlier, the International gold prices fell on Monday as investors assessed the decision of the U.S. Federal Reserve officials regarding potential future interest rate hikes ahead of personal consumption expenditure (PCE) data due later this week.
International spot gold is currently trading at $1,922.22, down by 0.15% compared to the previous close.
To note, gold prices inched up by 0.09% last week, marking two consecutive weeks of appreciation.
Yesterday, the Sarafa Bazaar Association has not released the gold rates since the crackdown on gold speculators on Monday.