Shanghai hunts down COVID cases, Beijing curbs taxi services
Shanghai detects two cases in "zero COVID" districts; More of Shanghai under "silent management mode"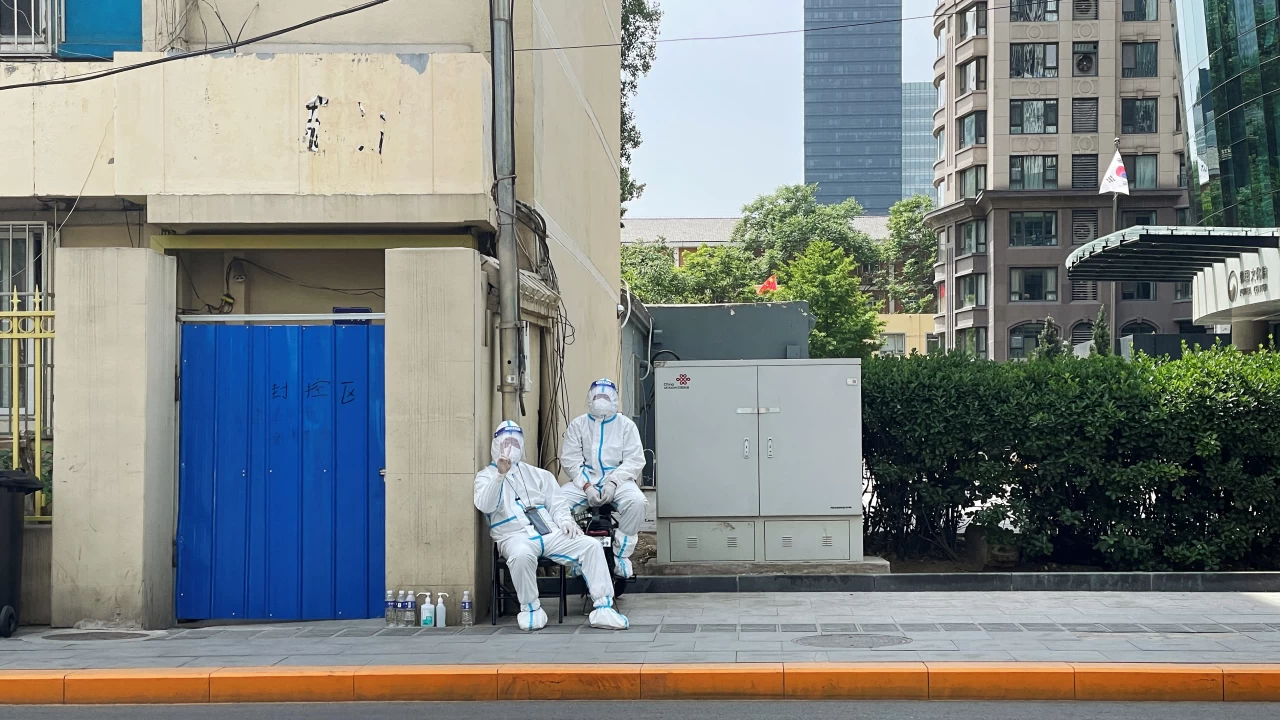 SHANGHAI: Shanghai authorities combed the city on Thursday for its last COVID-19 cases in the hope of clearing the way for escape from a painful six-week lockdown, while Beijing curbed taxi services to keep a lid on its smaller outbreak.
The Chinese commercial hub of 25 million people has in recent days been tightening its lockdown for a final push to eradicate the virus by the end of the month after making some significant progress, according to data this week.
Shanghai's mass testing detected just two new cases outside areas facing the strictest curbs on May 11, officials said on Thursday, but that was two more than none the previous day.
Significantly, the cases were found in two of the city's 16 districts, Xuhui and Fengxian, that authorities said this week were among eight that had achieved "zero COVID" status, having had no community cases for three consecutive days.
The latest cases show the difficulty in finishing off the highly transmissible Omicron variant despite ruthless enforcement of some of China's harshest restrictions since the virus emerged in the city of Wuhan in late 2019.
The new infections also raise concern about how long a return to normal life might last under China's uncompromising "zero COVID" policy after the lockdown is finally lifted.
Yu Linwei, vice-governor of Xuhui, told a news conference his district would not relax anti-epidemic efforts, making sure everyone is tested and that new cases and their close contacts are isolated in quarantine as quickly as possible.
"We dare not slack off," he said.
Overall, Shanghai reported more than 1,000 cases, but these were in areas already under the tightest controls and significantly below peak.
The cases found in the relatively freer communities are the ones most closely watched for clues as to where Shanghai's outbreak is heading. Other Chinese cities under similar lockdowns began easing curbs after a period of zero cases in such areas.
TAXIS FACING CURBS
Daily cases in Beijing remained relatively steady, in the dozens.
Late on Wednesday, Beijing announced the suspension of taxis and ride hailing services in parts of Chaoyang district, Beijing's largest and the epicentre of its outbreak, and two other districts.
Authorities there have banned dine-in services at restaurants, closed some malls, entertainment and tourist venues, suspended sections of its bus and subway systems and imposed lockdowns on some residential buildings.
China's caseloads are tiny fractions of what major cities around the world have come to shrug off, as most countries lift restrictions to "live with the virus" even though infections are still spreading.
China has doubled down on its global trend-bucking policy, putting hundreds of millions of people in dozens of cities under movement curbs, causing significant economic damage and disruption to international trade and supply chains.
With factory workers and consumers stuck at home and many businesses forced to suspend operations, China's export growth is at two-year lows, unemployment near two-year highs. Youth joblessness is at 16%, the highest since July 2021. read more
Fiscal and monetary policy will prioritise employment, state media quoted the cabinet as saying on Wednesday. read more
The yuan hit a new 19-month low on Thursday, having dropped almost 6% in under a month.
Authorities say their COVID policy is saving lives and point to the millions of deaths caused by the virus elsewhere to justify the strategy.
'DYSTOPIAN NIGHTMARE'
In an apartment building in Shanghai's central Jing'an district, residents were told once again they cannot leave their flats after being allowed out last week to walk around the compound.
"As restrictive as it was, those 10 minutes of freedom, being able to get some fresh air outside my building and walk my dog, kept my sanity," building resident Stephanie Sam, 27, said on the WeChat social media site.
The re-tightening of curbs has "taken away the last slither of hope I had about this dystopian nightmare ending anytime soon", she said.
The district has reported zero community cases and, like other areas in the city, has entered what authorities call "silent management mode".
That usually means boards or fences around buildings, deliveries forbidden, and residents once again confined to their homes.
A video that circulated briefly on social media, the authenticity of which Reuters could not verify, showed police in safety suits at someone's door with quarantine orders.
One officer told a man he would face punishment that would affect his family for three generations if he did not comply.
"We are the last generation," the man said.
His words quickly spread on social media, with users inserting them into posts on unrelated topics, from K-pop to the economy, to evade censorship for as long as possible with a small show of discontent.
A search for the words brought up no results after a few hours.
SOURCE: REUTERS
PIA resumes Lahore-Kuala Lumpur flight operation
"The PIA was already operating two weekly flights from Islamabad to Kuala Lumpur."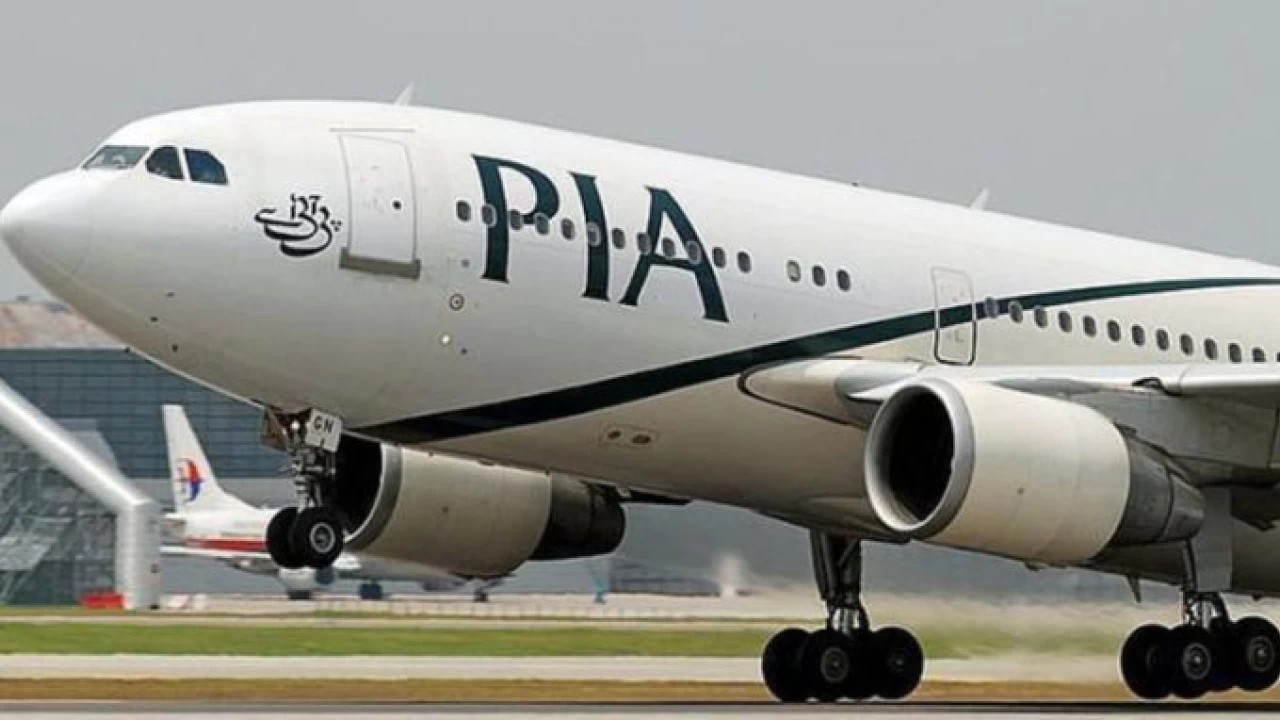 Islamabad: The Pakistan International Airlines (PIA) on Sunday resumed Lahore-Kuala Lumpur flight operation after providing the same facility in Islamabad as the coronavirus restrictions eased.
"After Islamabad, the PIA has now resumed flights from Lahore to Malaysia. The first flight left Lahore for Kuala Lumpur this morning," PIA spokesman Abdullah Hafeez Khan said in a news release.
On this occasion, a simple cake-cut ceremony was held at the Lahore Airport and bouquets were presented to the passengers.
The PIA, the spokesman said, was already operating two weekly flights from Islamabad to Kuala Lumpur.
He said the national flag carrier was gradually increasing the number of its domestic and international flights on special instructions of Minister for Aviation Khawaja Saad Rafique.
Meanwhile, the Aviation Minister said the PIA was increasing the number of flights to different tourist destinations aimed at facilitating passengers during summer vacations.
"Now, the PIA is providing direct access to tourist destinations at home and abroad from Lahore," Saad Rafique said.
He said flights from Lahore to Gilgit and Skardu were also being operated and "now flights to Baku and Kuala Lumpur have also been arranged."
The minister said the purpose of these flights was to provide direct and comfortable travel facilities to the people through their national airlines.
Int'l Day in support of Victims of Torture being observed today
The day serves as a reminder to people that torture is a crime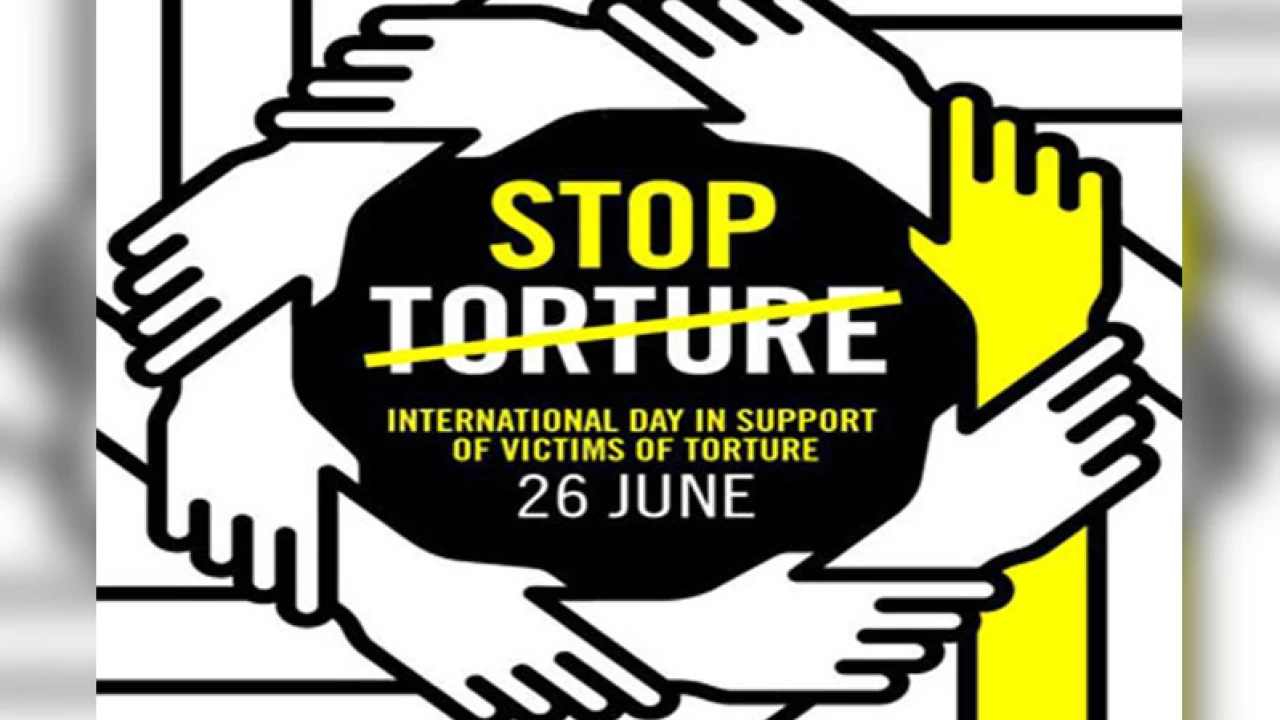 Islamabad: Intentional Day in support of Victims of Torture is being observed today across the globe including Pakistan to remind people that human torture is not only unacceptable but it is also a crime.
International Day in Support of Victims of Torture is an international observance held annually on 26 June to speak out against the crime of torture and to honour and support the hundreds of thousands victims and survivors across the world.
On June 26, 1987, the convention against torture came into force. It was an important step in the process of globalizing human rights and acknowledging that torture and inhuman or degrading treatment or punishment should be universally illegal. In 1997 the United Nations General Assembly decided to mark this historic date and designated June 26 each year as the international day in support of victims of torture.
The first International Day in Support of Victims of Torture was held on June 26, 1998. It was a day when the United Nations appealed to all governments and members of civil society to take action to defeat torture and torturers everywhere.
PM resolves to equip youth with latest education, skills
Pakistan would host 10th Commonwealth Youth Ministers Meeting in Islamabad in January next year.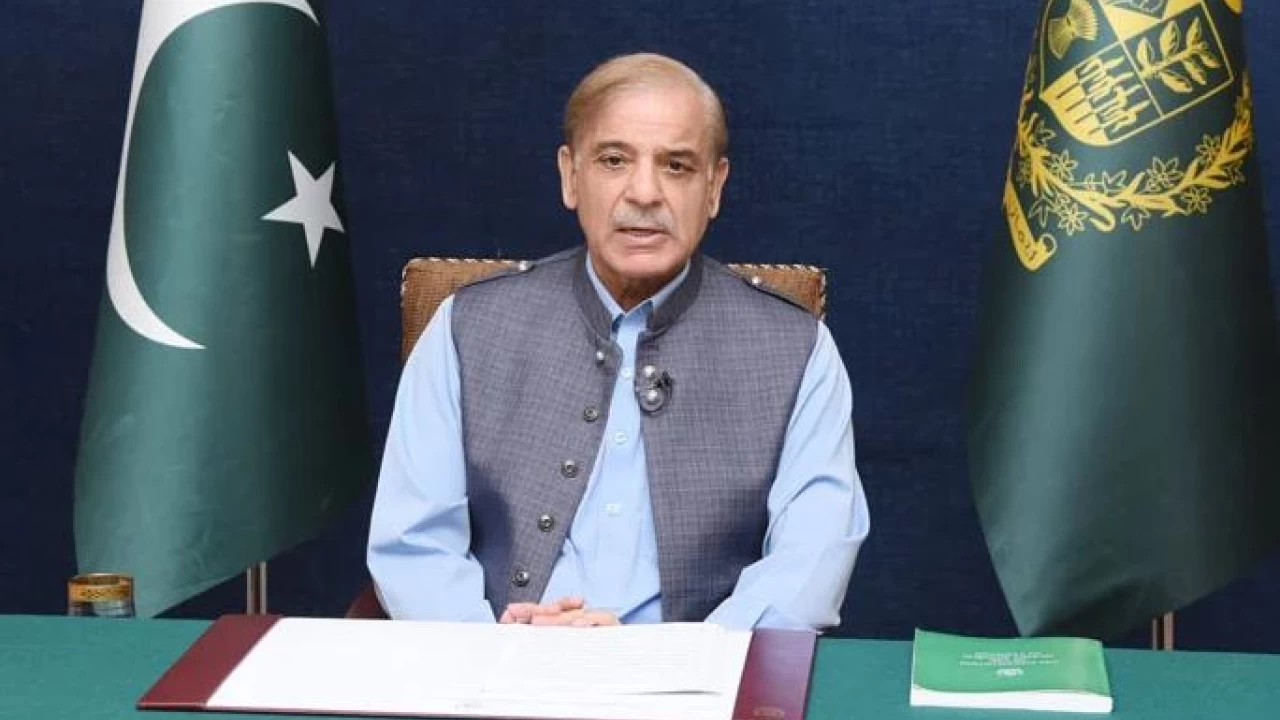 Islamabad: Prime Minister Muhammad Shehbaz Sharif Saturday expressed the resolve to take all such measures that could help in increasing the digital transformation and promote literacy and skills of the Pakistani youth in all forms of education and learning.
In a virtual address at the Commonwealth Heads of Government Meeting (CHOGM) being held in Kigali, Rwanda, the prime minister said that about more than sixty percent of the total population of the Commonwealth countries comprised of the youth who held the future of their countries in their hands.
"Further with increased role of technology and use of digital medium, we have come to realize that digital transformation is a key to achieve innovative, inclusive and sustainable growth," he added.
About the CHOGM, the prime minister said that it gave him immense pleasure that they had gathered to think about their nations.
He appreciated the impacts of such a multilateral forum which could create on their shared goals, values, and principles as per Commonwealth charter.
He also reiterated that Pakistan was ready to contribute to the collective endeavours for the development of Commonwealth youth.
The prime minister also announced that Pakistan would host 10th Commonwealth Youth Ministers Meeting in Islamabad in January next year and invited the Commonwealth youth ministers to visit Pakistan and explore the beauty and diversity of the beautiful country.