New Zealander McCullum named coach of England test team
McCullum replaced Chris Silverwood who left the role in February after England were thrashed 4-0 in the Ashes in Australia, with Paul Collingwood stepping in as a caretaker coach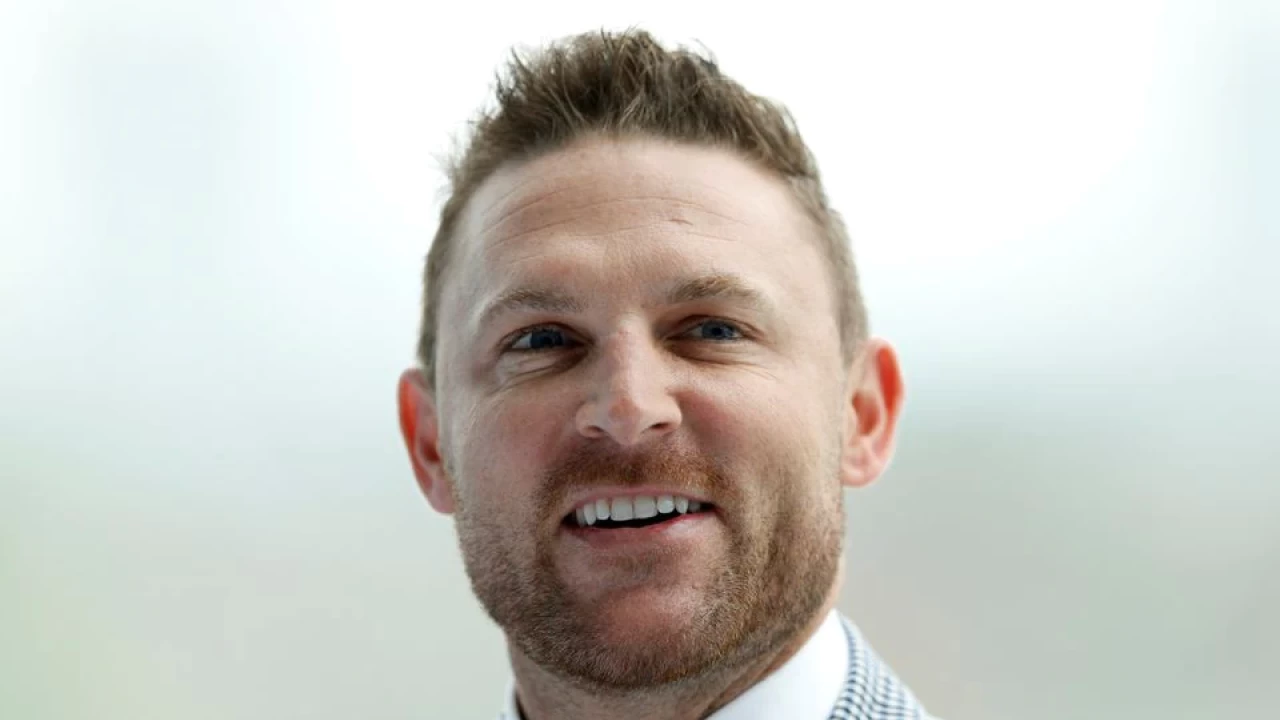 LONDON: Former New Zealand captain Brendon McCullum has been appointed head coach of England's test team, the country's cricket board (ECB) said on Thursday.
McCullum replaced Chris Silverwood who left the role in February after England were thrashed 4-0 in the Ashes in Australia, with Paul Collingwood stepping in as a caretaker coach.
McCullum, 40, is currently in charge of Indian Premier League side Kolkata Knight Riders but the ECB said he will be in place to start his role when New Zealand visit for a three-test series starting at Lord's on June 2.
"We are delighted to confirm Brendon as England men's test head coach. It has been a real privilege to get to know him and understand his views and vision for the game," ECB managing director Rob Key said in a statement.
"He has a recent history of changing cricket culture and environments for the better, and I believe he is the person to do that for England's red-ball cricket.
"We were incredibly fortunate to have a seriously strong list of quality candidates for the post, with Brendon demonstrating he was our number one choice."
Former South Africa and India head coach Gary Kirsten had been linked with the role and Collingwood was also considered.
McCullum played the last of his 101 tests at Christchurch in 2016 against Australia, where he hit the fastest ever century in the format (54 balls). He finished his career with 6,453 runs including 12 hundreds and 31 half-centuries.
He will be tasked with working alongside newly-appointed test captain Ben Stokes to get England out of a slump after the team won only one of their last 17 matches, with Key describing the pairing as a "formidable coach and captain partnership".
"In taking this role on, I am acutely aware of the significant challenges the team faces at present, and I strongly believe in my ability to help the team emerge as a stronger force once we've confronted them head-on," McCullum said.
"Ben Stokes is the perfect character to inspire change around him, and I look forward to working closely with him to build a successful unit around us."
SOURCE: REUTERS
Govt coalition agrees on name of Justice (r) Maqbool Baqar as Chairman NAB
The government believes the Opposition Leader will also support the government's pick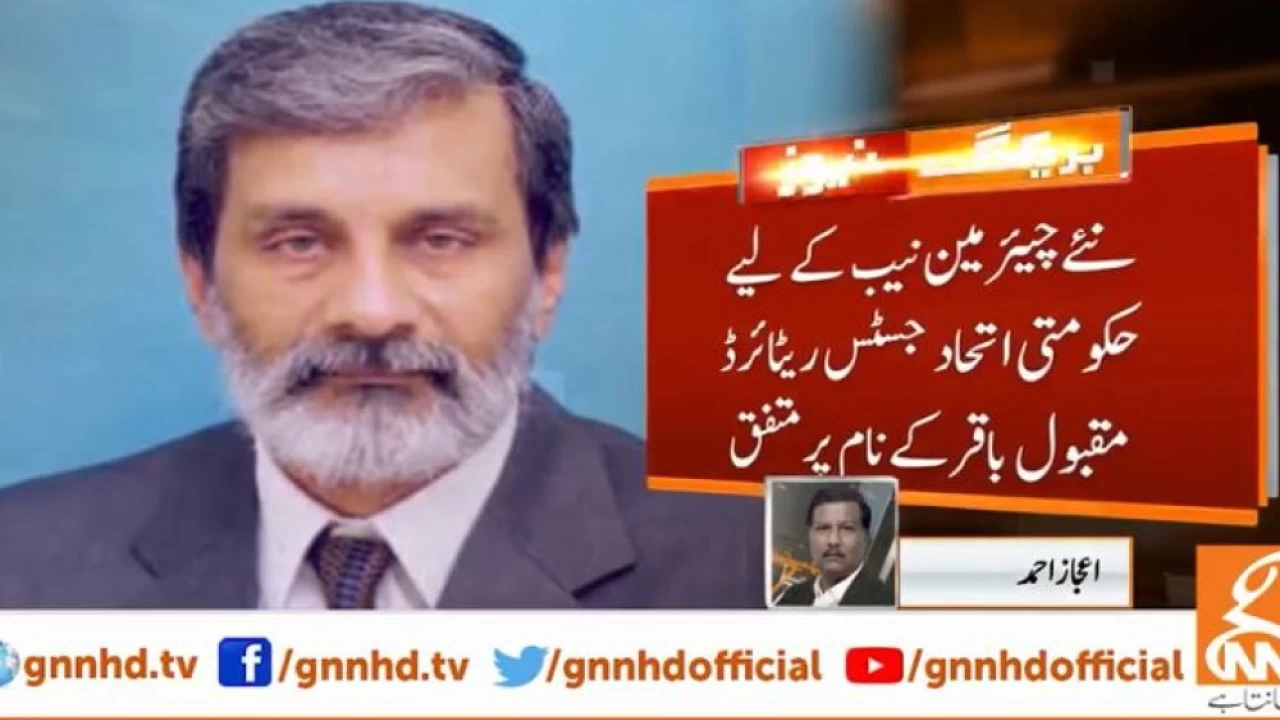 Islamabad: The government and its coalition partners have agreed on name of Justice (retd) Maqbool Baqar as the new Chairman of the National Accountability Bureau (NAB).
According to sources privy with the development, the name of a former Supreme Court judge came under discussion during a meeting of Prime Minister Imran Khan and former president Asif Ali Zardari.
Sources further said that Government believes the Opposition Leader of the National Assembly will also support the government pick as Maqbool Baqar's judicial career is spotless.
Government members are hopeful that if all goes smoothly, Justice (retd) Maqbool Baqar will be the new head of the anti-graft watchdog.
More than 200 cases of monkeypox worldwide: EU disease agency
The United Kingdom has 71 confirmed cases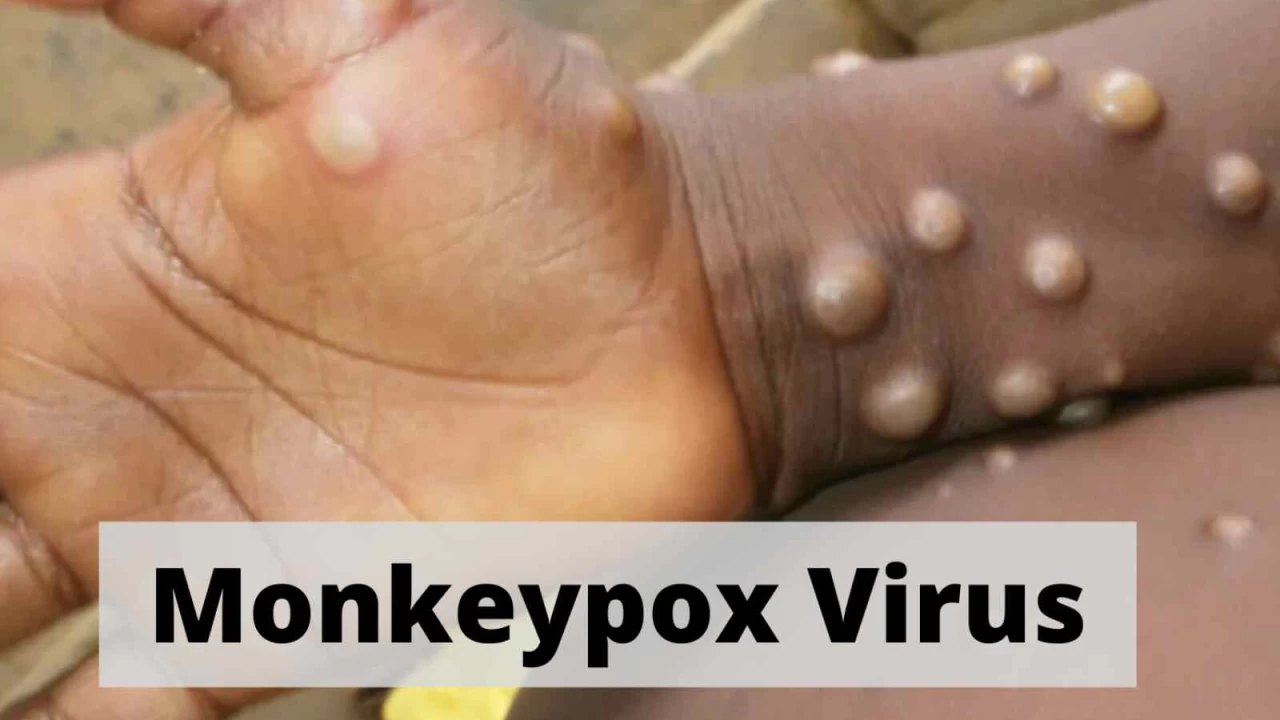 Stockholm: The number of confirmed cases of monkeypox worldwide has reached 219 outside of countries where it is endemic, according to an update released by the European Union's disease agency.
More than a dozen countries where monkeypox is unusual, mostly in Europe, have reported at least one confirmed case, the European Centre for Disease Prevention and Control (ECDC) said in an epidemiological note released Wednesday night.
"This is the first time that chains of transmission are reported in Europe without known epidemiological links to West or Central Africa, where this disease is endemic," the note said.
It added that most of the cases were detected in young men, self-identifying as men who have sex with men.
The United Kingdom – where monkeypox's unusual appearance was first detected in early May – currently has the largest bulk of confirmed cases, 71.
It is followed by Spain with 51 cases and Portugal, 37.
Outside of Europe, Canada has 15 and the United States has nine.
The total number of cases reported Wednesday has increased fivefold since its first count on May 20, when the EU agency said there were 38 cases.
Contagion risk is "very low", the ECDC said earlier this week, but warned that people who have had multiple sexual partners – regardless of sexual orientation – are more at risk.
"The clinical presentation is generally described to be mild," it said, adding that there has been no deaths.
Monkeypox – a less severe disease compared to its cousin smallpox – is endemic in 11 countries in West and Central Africa.
It spreads by a bite or direct contact with an infected animal's blood, meat or bodily fluids, and initial symptoms include a high fever before quickly developing into a rash.
People infected with it also get a chickenpox-like rash on their hands and face.
No treatment exists but the symptoms usually clear up after two to four weeks, and it is not usually fatal.
Maria Van Kerkhove, the emerging disease lead for the World Health Organization, said Monday that monkeypox is a "containable situation".
SOURCE: AFP
The dinosaurs are back in latest adventure 'Jurassic World Dominion'
The film, which begins its global cinema roll-out on June 1, features plenty of stunning visual effects showing the dinosaurs living alongside humans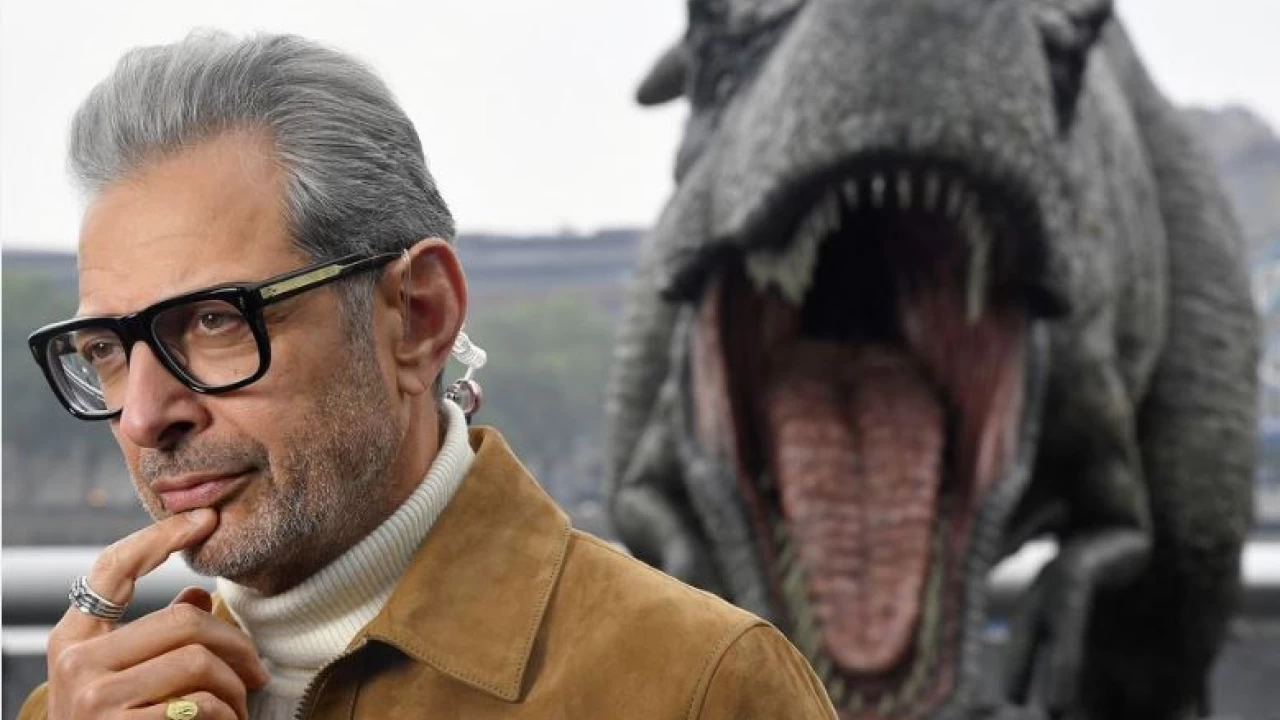 Casts old and new return for more dinosaur misadventures in "Jurassic World Dominion", in a final outing concluding the second trilogy of films in the popular franchise.
The movie is set four years after the destruction of the remote island of Isla Nubar, and dinosaurs roam the entire world, living and hunting among humans.
"Jurassic Park" actors Laura Dern and Sam Neill reprise their roles as paleobotanist Dr Ellie Sattler, now a soil and climate change scientist, and paleontologist Dr Alan Grant, reuniting with their castmate from the 1993 movie Jeff Goldblum, who plays mathematician Dr Ian Malcolm.
The movie sees them join forces with Chris Pratt's animal behaviourist Owen Grady and Bryce Dallas Howard's activist Claire Dearing, who have helmed the more recent "Jurassic World" trilogy of films.
"Both of them (Dern and Neill are) terrific friends... and changed my life for having known them for all these 30 years... We were in a movie that got people's attention and entertained people," Goldblum, who featured in 2018's "Jurassic World: Fallen Kingdom", told Reuters at a London press event for the movie on Friday.
"And now, for the first time, being reunited on screen and getting a chance to work together under these interesting circumstances with this new cast... what a parade and a cobb salad of lucky teammates for me."
The film, which begins its global cinema roll-out on June 1, features plenty of stunning visual effects showing the dinosaurs living alongside humans. Soon enough, threats emerge.
"What I'm so grateful for and why I felt privileged to come back as Dr Ellie Sattler is it has a deeply rooted environmental message as the entire franchise does, because ultimately it's about corporate greed and previous extinction," Dern said.

Howard, whose character was former operations manager at the now closed dinosaur park in the first "Jurassic World" movie, said wrapping up the trilogy which began in 2015 was emotional.
"I cried so much," she said.
"There was some of the actors on my flight home, and they messaged everyone going like, 'Bryce cried the entire 10 hours home.' I'm like, 'I know'."
SOURCE: REUTERS