G7 pledges billions for Ukraine economy destroyed by Russia war
US President Joe Biden throws his support behind Sweden and Finland's bids to join NATO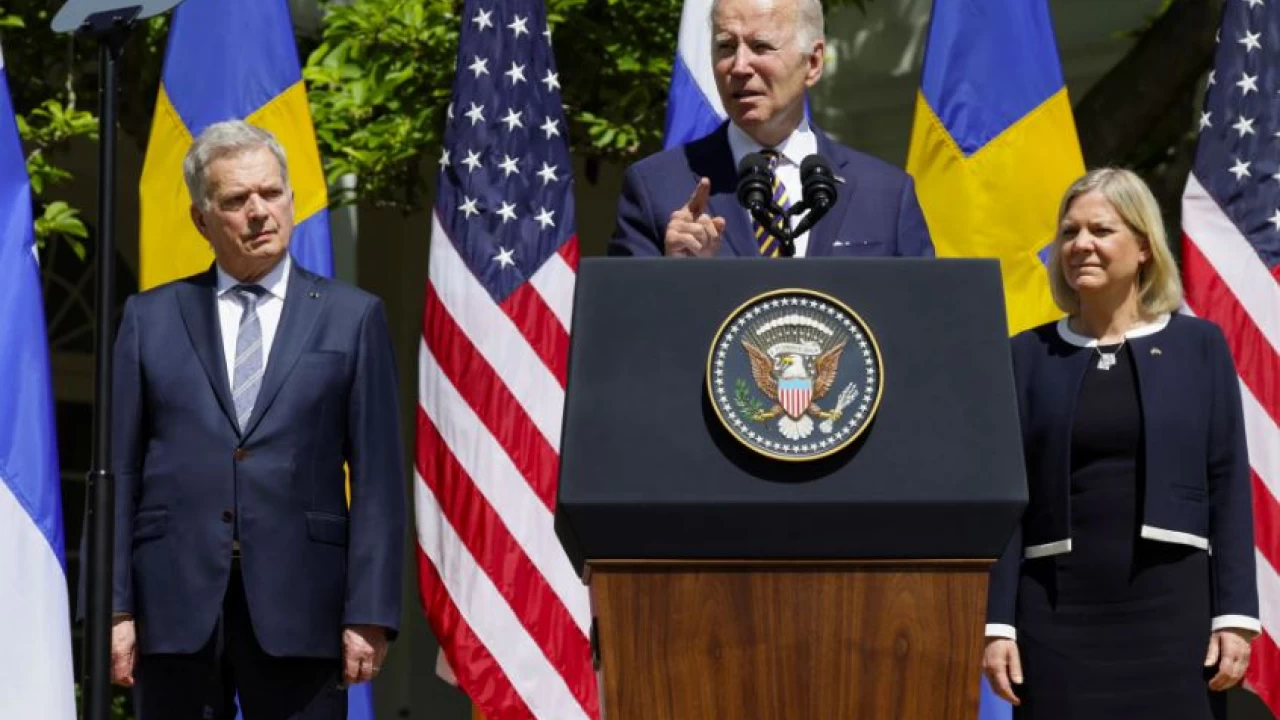 The Group of Seven agreed on Thursday to provide Ukraine with $18.4 billion to pay its bills, funds that Ukraine's Prime Minister Denys Shmyhal said would speed up Kyiv's victory over Russia and which were just as important as "the weapons you provide".
U.S. Treasury Secretary Janet Yellen told reporters at the G7 finance leaders' meeting in Germany: "The message was, 'We stand behind Ukraine. We're going to pull together with the resources that they need to get through this.'"
Earlier on Thursday Shmyhal had written on Twitter, "Support of partners will speed up our victory... Despite Russia's efforts to destroy our economy, together we will win!"
Further pledges of weapons also came on Thursday, as U.S. Secretary of State Antony Blinken said on Thursday he has authorized $100 million in additional U.S. arms, equipment, and supplies for Ukraine.
The past week has seen Russia secure its biggest victory since the invasion began, with Kyiv announcing it had ordered its garrison in a steelworks in Mariupol to stand down, after a nearly three-month siege of the city.
Russian forces have lost ground elsewhere, however, driven from northern Ukraine and the area around the capital at the end of March, and pushed this month from the outskirts of the second-largest city Kharkiv.
In Washington, U.S. President Joe Biden on Thursday threw his support behind Sweden and Finland's bids to join NATO in the wake of Russia's invasion of Ukraine.
Finland and Sweden's move reverses generations of military non-alignment and is the biggest shake-up in European security for decades.
NATO member Turkey has objected, accusing the two Nordic states of harbouring Kurdish militants, but Biden and European leaders said they were confident Turkey's concerns could be addressed.
Biden, hosting Swedish Prime Minister Magdalena Andersson and Finnish President Sauli Niinistö at the White House, told reporters: "I think we're going to be OK". read more
Turkey's President Tayyip Erdogan said late on Wednesday, "We have told allies that we will say no to Finland and Sweden's NATO membership," adding, "NATO is a security alliance and we cannot accept terrorists to be in it."
Niinisto said Finland would commit to Turkey's security, adding, "We condemn terrorism in all its forms and we are actively engaged in combating it."
The ultimate outcome of the bloodiest battle in Europe for decades has remained unclear, with no confirmation of the fate of hundreds of Ukrainian defenders. Moscow said on Thursday that 1,730 Ukrainian fighters had surrendered so far, including 771 in the past 24 hours.
Ukraine, which says it aims to secure a prisoner swap, has not said how many were inside the plant or commented on the fate of the rest since confirming that just over 250 had surrendered in the initial hours after it ordered them to yield. read more
The Switzerland-based International Committee of the Red Cross said it has registered hundreds of prisoners from the plant now held by Russia, but it has not given a precise number.
The leader of Russian-backed separatists in control of the area said nearly half of the fighters remained inside the steelworks, where underground bunkers and tunnels had protected them from weeks of Russian bombardment.
"More than half have laid down their arms," Denis Pushilin told the Solovyov Live internet television channel. "Let them surrender, let them live, let them honestly face the charges for all their crimes."
The wounded were given medical treatment while those who were fit were taken to a penal colony and were being treated well, he said. Ukrainian officials say they cannot comment publicly on their fate while negotiations are under way to rescue them.
Russia denies it agreed to a prisoner swap. Many of the Azovstal defenders belong to a Ukrainian unit with far-right origins, the Azov Regiment, which Moscow calls Nazis and says must be prosecuted for crimes.
UKRAINE ADVANCES
Oleksiy Gromov, Deputy Chief of the Main Operational Department of the General Staff of Ukraine's Armed Forces, told an online briefing that Ukraine had recaptured 23 settlements near Kharkiv in the last two weeks.
On Thursday, the crash of artillery duels resounded across sunlit fields and woodlands north of Kharkiv near the village Slatyne.
Ukrainian troops said fighting was under way around the nearby village of Demetiivka, which the Ukrainian military said was recaptured the previous day, about 8 km from the Russian border.
But Russia is still pressing its main offensive using massed artillery and armour, trying to capture more territory in the eastern Donbas, comprised of the Donetsk and Luhansk regions, which Moscow claims on behalf of separatists.
Ukraine's general staff said Russia's attacks were focused on Donetsk. Russian forces "suffered significant losses" around Slovyansk to the north of Donetsk.
SOURCE: REUTERS
President calls for stronger commitment to address challenge of drug abuse
"The day was celebrated across the globe to prevent drug abuse and raise awareness about the alarming threats it poses to society, especially the youth."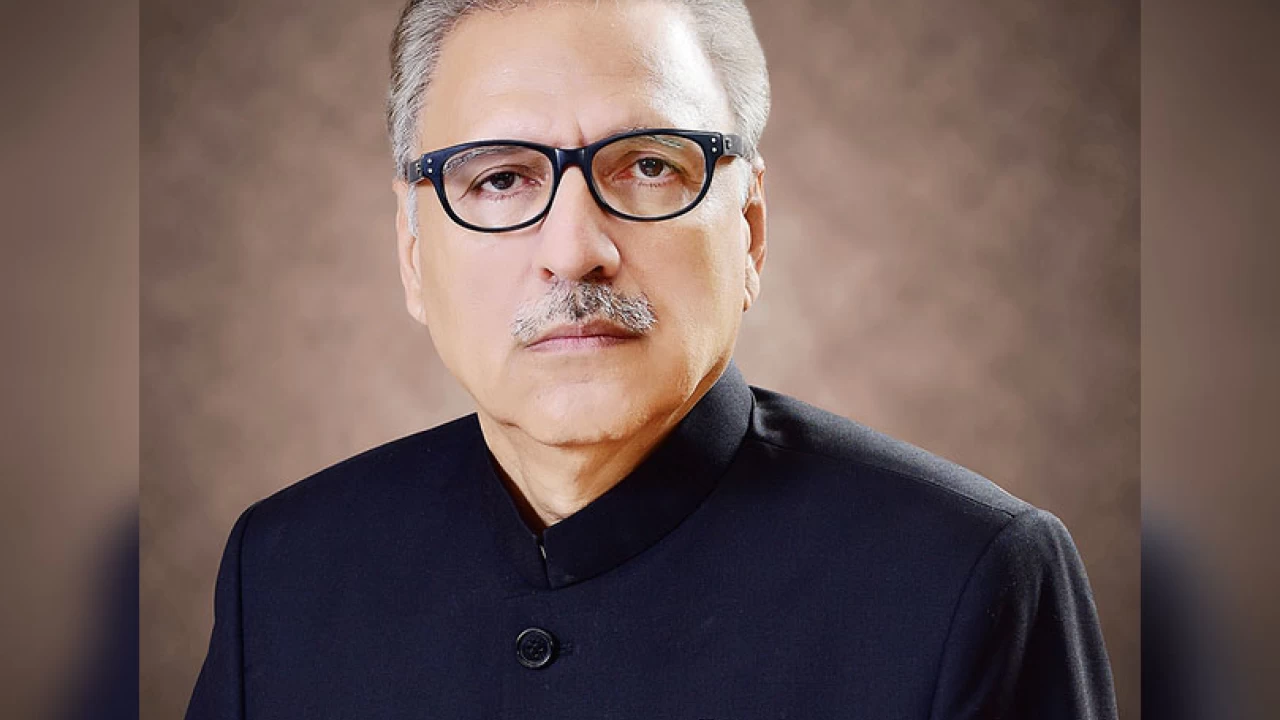 Islamabad: President Dr Arif Alvi said the government must strengthen its commitment to address the challenges stemming from drug abuse and illicit trafficking and protect youth from the threat of illicit drugs.
The International Day Against Drug Abuse and Illicit Trafficking is observed annually on June 26 to strengthen action and cooperation in achieving a world free of illicit drugs.
In a message on the occasion of the International Day Against Drug Abuse and Illicit Trafficking, he said the day was celebrated across the globe to prevent drug abuse and raise awareness about the alarming threats it poses to society, especially the youth.
The World Drug Report 2021, published by the United Nations Office on Drugs and Crime (UNODC), indicated that deaths attributed to drug-related disorders had almost doubled over the past decade. The youth, which makes up nearly 60% of Pakistan's total population, remained especially vulnerable to drug abuse, he said adding students and parents must be sensitized through workshops and seminars with the help of the media, civil society, and educational institutions.
"To this end, the Higher Education Commission (HEC) can play an important role and it has been directed to implement a strict policy to counter drug abuse in higher educational institutions."
He said, "Today, we also celebrate the tremendous efforts Pakistan has made in collaboration with international organizations to address drug-related challenges."
International cooperation had helped limit the proliferation of new psychoactive substances used by younger generations, he added.
He commended the Ministry of Narcotics Control for the measures it had taken to combat the trafficking of illicit drugs in our society and mitigate the detrimental impacts of drug abuse. Pakistan had also achieved the status of a poppy-free state which was a reflection of the proactive approach taken by the Ministry of Narcotics Control/Anti-Narcotics Force, he mentioned.
"Only with cooperation and collective commitment will we achieve our vision of a world free of this menace. We are committed to making Pakistan a model country, in the region and beyond, in this fight against drug abuse and illicit trafficking," he concluded.
Saudi Arabia confers Order of King Abdulaziz on Pakistan's Army Chief
Saudi Crown Prince gives "King Abdulaziz Medal" to General Bajwa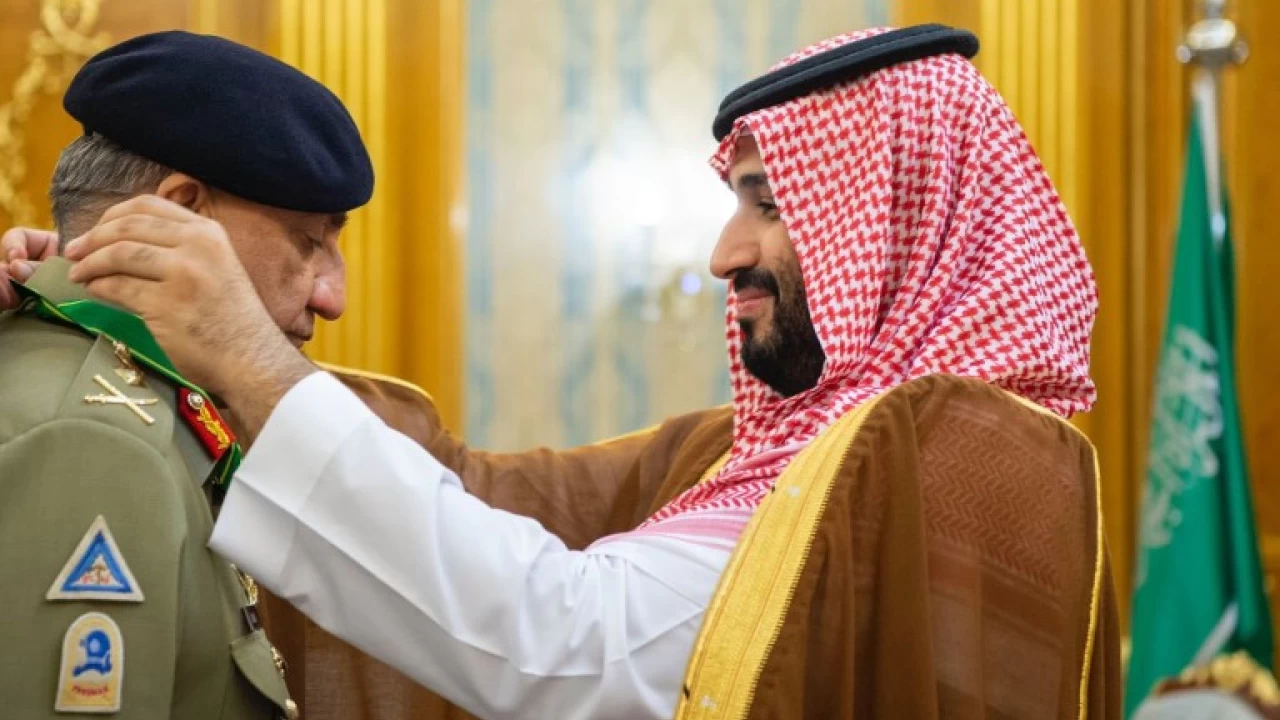 Riyadh: Saudi Crown Prince Mohammed Bin Salman, deputy premier and minister of defence, decorated Pakistan's Chief of the Army Staff, General Qamar Javed Bajwa, with King Abdulaziz Medal of Excellent Class, in implementation of the order of the Custodian of the Two Holy Mosques King Salman bin Abdulaziz.
This comes in recognition of General Bajwa's distinguished efforts in consolidating and strengthening bonds of friendship and joint cooperation and developing Saudi-Pakistani relations, the Saudi Press Agency (SPA) reported.
General Bajwa was in the Saudi Kingdom on Saturday for a visit.
The Crown Prince met General Bajwa in Jeddah on Saturday, where they reviewed bilateral relations, especially in the military fields, and opportunities for developing them. They also discussed a number of issues of common interest.
The occasion was attended by Prince Khalid bin Salman bin Abdulaziz, Deputy Minister of Defence; Chief of General Staff Lieutenant-General Fayyad Al-Ruwaili and a number of senior officials from the two sides.
Saudi Arabian in Pakistan also broke the news through its Twitter handle on Sunday morning.
#خادم_حرمین_شریفین کے احکامات کو بجا لاتے ہوئے جناب ولی_عہد نے پاکستانی آرمی چیف کو دوستی کے رشتے،باہمی مشترکہ تعاون اور پاک سعودی تعلقات کو مزید مضبوط ومستحکم کرنے میں ان کی شاندار کاوشوں کو سراہتے ہوئے''کنگ عبدالعزیز میڈل آف ایکسی لینس ایوارڈ''سے نوازا https://t.co/0hIheoMi7O

— السفارة في باكستان - سعودی سفارت خانہ (@KSAembassyPK) June 26, 2022
Another Saudi Embassy tweet said "Order of Shah Abdul Aziz for General Bajwa, Commander-in-Chief of the Pakistan Army: "The award is a recognition of General Bajwa's significant efforts in strengthening and developing Saudi-Pakistani relations."
Morocco: 27 migrants die in stampede to enter Spain's Melilla
The incident at the border crossing was the first since Spain and Morocco boosted their bilateral cooperation after Madrid decided to support Rabat's position on the independence of Western Sahara.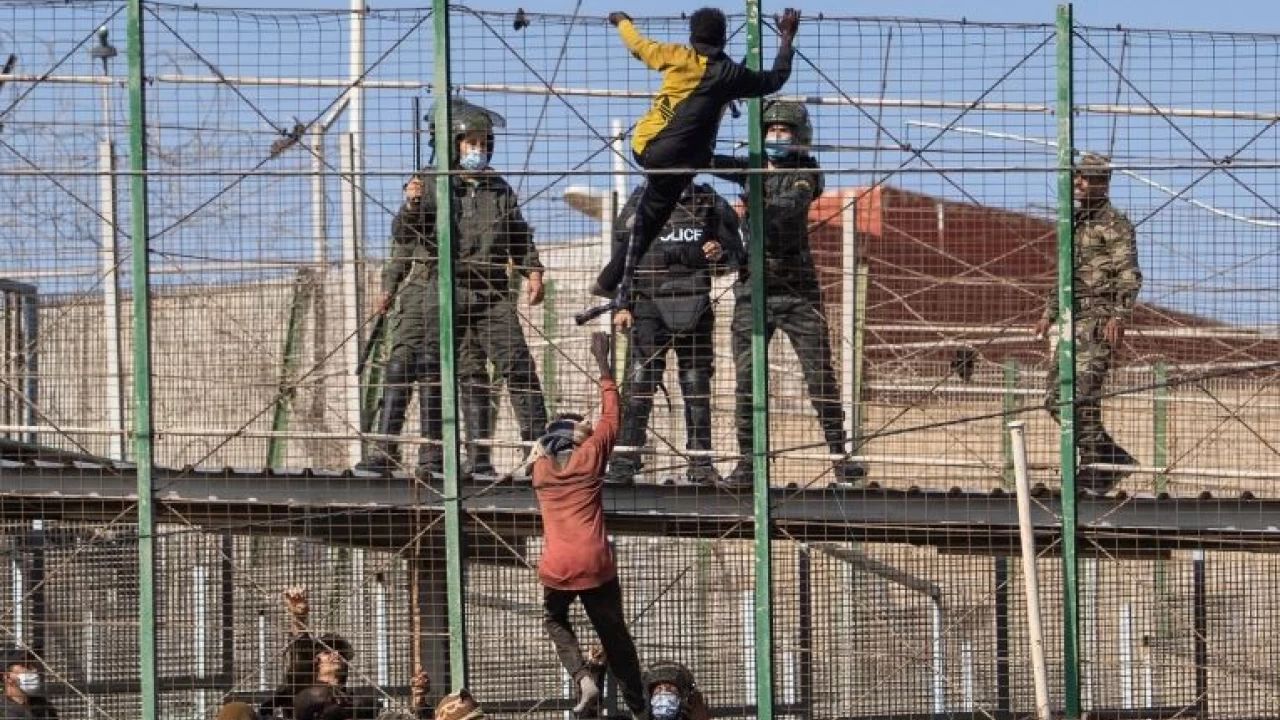 Moroccan authorities said that 27 migrants were killed and dozens of migrants and police officers were injured in a "stampede" of people trying to cross into the Spanish North African enclave of Melilla.
According to the Moroccan Association for Human Rights (AMDH), the death toll of migrants who died trying to cross from Morocco into the Spanish enclave of Melilla rose to 27 today (June 25).
On Friday, around 2,000 migrants—many from Sudan—tried to cross the militarized border fence.
At first, five people were reported dead, but later, Moroccan authorities raised the figure to 18.
"The victims of the tragedy in Melilla agonized for hours under the cruel gaze of those who were supposed to help them and did not do so," tweeted founder of Walking Borders Helena Maleno Garzon, who also confirmed the report of 27 dead.
Spanish officials said 49 Civil Guards sustained minor injuries while four police vehicles were damaged by rocks thrown by some migrants.
Videos from the Moroccan side of the border show what appear to be dead bodies and people with severe injuries strewn out on the ground without receiving medical attention.
Other images show hundreds of people, some with clear injuries, lying in a pile on the ground with their hands tied behind their backs.
Moroccan police used tear gas to disperse those trying to climb the border fence.
Following the horrific incident, several NGOs are calling for an immediate investigation into the treatment of migrants.
The incident at the border crossing was the first since Spain and Morocco boosted their bilateral cooperation after Madrid decided to support Rabat's position on the independence of Western Sahara.
Spanish Prime Minister Pedro Sanchez on Friday applauded the "extraordinary work of the Moroccan government in coordination with Spain to try to stop a violent assault, which was, in this case, well resolved."
Last year, Moroccan authorities stood passively by as thousands swam into the Spanish enclave of Ceuta amid a diplomatic spat over Spain treating the separatist leader of Western Sahara for coronavirus.
According to Spanish authorities, just 133 people managed to reach Spain during Friday's border crossing attempt.