Economic outlook has 'darkened', business and government leaders warn in Davos
Political and business leaders gathering for the World Economic Forum meet against a backdrop of inflation at its highest level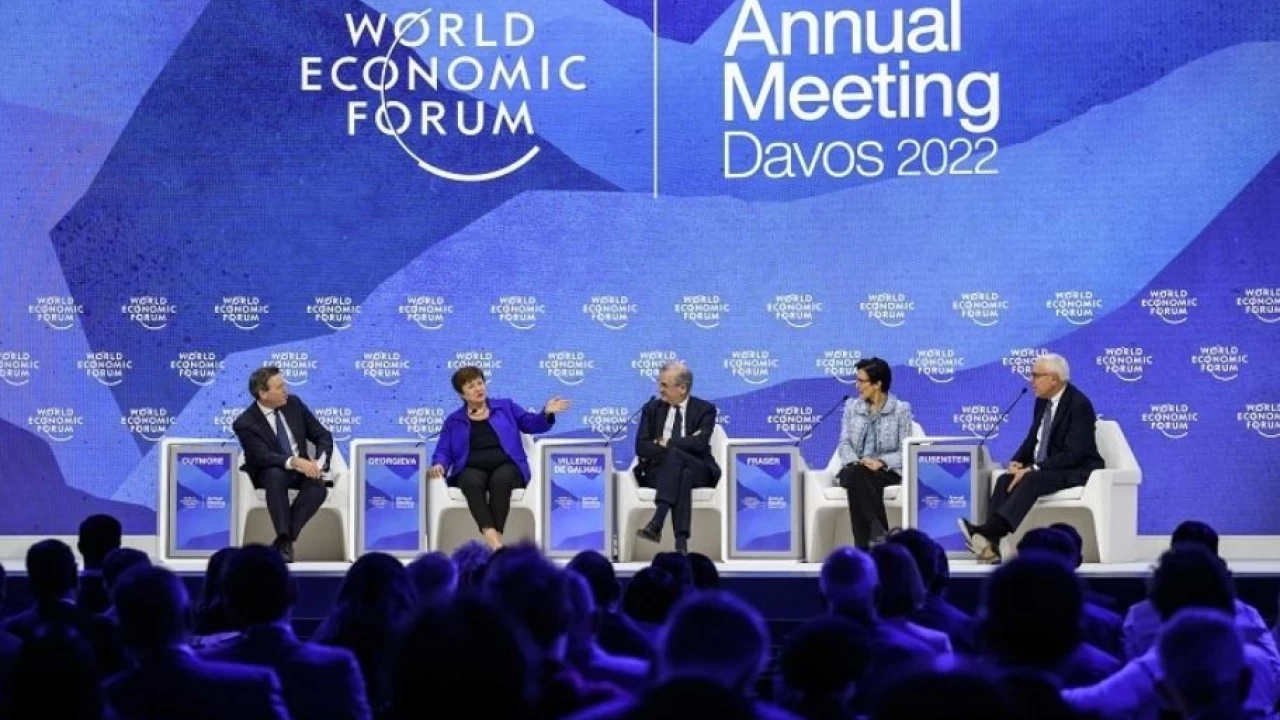 Multiple threats to the global economy topped the worries of the world's well-heeled at the annual Davos think-fest on Monday, with some flagging the risk of a worldwide recession.
Political and business leaders gathering for the World Economic Forum (WEF) meet against a backdrop of inflation at its highest level in a generation in major economies including the United States, Britain and Europe.
These price rises have undermined consumer confidence and shaken the world's financial markets, prompting central banks including the US Federal Reserve to raise interest rates.
Meanwhile, the repercussions on oil and food markets of Russia's invasion of Ukraine in February - which Moscow describes as a "special military operation" - and COVID-19 lockdowns in China with no clear end have compounded the gloom.
"We have at least four crises, which are interwoven. We have high inflation ... we have an energy crisis... we have food poverty, and we have a climate crisis. And we can't solve the problems if we concentrate on only one of the crises," German Vice Chancellor Robert Habeck said.
"But if none of the problems are solved, I'm really afraid we're running into a global recession with tremendous effect .. on global stability," Habeck said during a WEF panel discussion.
The International Monetary Fund (IMF) last month cut its global growth outlook for the second time this year, citing the war in Ukraine and singling out inflation as a "clear and present danger" for many countries. read more
IMF Managing Director Kristalina Georgieva, speaking in Davos on Monday, said the war, tighter financial conditions and price shocks - for food in particular - have clearly "darkened" the outlook in the month since, though she is not yet expecting a recession.
Asked at a panel whether she expected a recession, Georgieva said: "No, not at this point. It doesn't mean it is out of the question."
European Central Bank (ECB) President Christine Lagarde, due to speak in Davos on Tuesday, has warned that growth and inflation are on opposing paths, as mounting price pressures curb economic activity and devastate household purchasing power.
"The Russia-Ukraine war may well prove to be a tipping point for hyper-globalisation," she said in a blog post on Monday.
"That could lead to supply chains becoming less efficient for a while and, during the transition, create more persistent cost pressures for the economy," Lagarde added.
Still, she essentially promised rate hikes in both July and September to put a brake on inflation, even if rising borrowing costs are bound to weigh on growth. read more
"We knew, all knew from Day One that this war was bad economic news. Less growth and more inflation," French policymaker Francois Villeroy de Galhau said. "This is the price we accepted together to pay to protect our values ... It was worth paying this price."
"I would play down the idea of a short-term trade off between inflation and growth," he said. "In the short run, our priority is clearly ... fighting inflation."
While the economic drag from the Ukraine crisis is being most keenly felt in Europe, it is the U.S. economy that is experiencing the greatest price pressures.
The Consumer Price Index shot from near zero two years ago to a 40-year high of 8.5% in March. The Fed responded earlier this month with its largest rate hike in 22 years, and Chair Jerome Powell has signalled increases of a similar magnitude - half a percentage point - at its next two meetings at least.
The higher rates and expectations for more, though, have yet to weaken consumer spending and a red-hot U.S. job market.
"We're not seeing it materialize in our business yet," Marriott International Inc Chief Executive Anthony Capuano said of the threat of recession, adding: "There continues to be pent-up demand."
Harvard University economist Jason Furman, head of the Council of Economic Advisers under former President Barack Obama, said his baseline probability for a recession in any year is 15%. Now "I'm a little bit higher that 15," he said, citing the strength of household balance sheets and expectations for more people to return to the workforce in coming months.
Looking beyond that, however, he said he was concerned the Fed may need to lift rates higher than most officials and forecasters currently expect. "But that's more like a year and a half, two and a half years from now."
Key emerging markets, including China, are still expected to see growth this year, even if at a slower pace than previously estimated.
Marcos Troyjo, president of the New Development Bank set up by Brazil, Russia, India, China and South Africa, said his bank still expects "robust growth" this year in China, India and Brazil.
SOURCE: REUTERS
PM Shehbaz Sharif appeals nation to follow SOPs amid COVID-19 surge
Pakistan has reported one death and 541 new COVID-19 cases during the last 24 hours, the highest since March 11 when it recorded 571 positive cases.
Islamabad: Prime Minister Shehbaz Sharif Wednesday appealed the nation to follow the anti-COVID SOPs as a surge was being recorded in the coronavirus cases in the country.
The prime minister, who chaired a meeting to discuss the COVID situation, said that the frontline health workers and doctors had rendered numerous sacrifices to keep the countrymen safe from the disease,, and also paid tribute to them.
Therefore, he urged the people not to squander the success achieved against the coronavirus.
The prime minister directed the chief secretaries of the provinces to ensure implementation of the SOPs at crowded places, besides enforcing full vaccination, booster doses, and use of masks and sanitizers.
He also called for use of masks and sanitizers at the cattle markets set up ahead of Eidul Azha, weddings and other private gatherings.
The prime minister said the adherence to the SOPs was inevitable for the safety of one's own as well as the dear ones.
ملک میں کرونا کیسز کی پھر سے بڑھتی ہوئی تعداد کے پیش نظر میری پوری قوم سے اپیل ہے کہ کرونا سے متعلقہ ہدایات اور SOPs پر عمل کریں۔ ہمارے فرنٹ لائن ورکرز اور ڈاکٹرز نے ہمیں محفوظ رکھنے کے لیے بہت سی قربانیاں دی ہیں۔ہمیں کرونا کے خلاف ان حاصل کی جانے والی کامیابیوں کو ضائع نہیں کرنا

— Shehbaz Sharif (@CMShehbaz) June 29, 2022
He said the performance of all institutions particularly the National Command and Operation Center (NCOC) had been laudable during the COVID-19 pandemic.
The meeting was briefed in detail about the COVID-19 situation at local as well as the global level.
It was told that overall a downward trend was observed in the number of cases across the world.
The participants were told that the new variant of the Omicron led to a recent surge in coronavirus cases in the country. On June 28, over 3% cases were reported in the country on June 28, though the ratio of hospitalization in this variant was lesser than that of the previous waves.
The health authorities told the meeting that 86% of the above 12 years population had been fully vaccinated while 93 percent got at least a single shot. Currently, the country's capacity was to vaccinate around 200,000 people per day.
It was told that the whole Sindh population had been fully vaccinated while the vaccination process was underway in Punjab and other provinces.
Moreover, the steps were being taken to strictly monitor the movement of people on the border, and Pass Track APP was also being improved to make it easier to use.
The prime minister also directed the authorities concerned not only to ensure the enforcement of the SOPs but also to carry out a mass awareness drive on the subject.
Federal Minister Abdul Qadir Patel, Rana Sanaullah, Sherry Rehman, National Disaster Management Authority chairman, federal secretaries of information and national health services, and other senior officers attended the meeting.
The chief secretaries of the four provinces joined the meeting via video link.
It is pertinent to remember that Pakistan has reported one death and 541 new COVID-19 cases during the last 24 hours, the highest since March 11 when it recorded 571 positive cases.
According to the figures released by the National Institute of Health (NIH) on Wednesday, an uptick in new COVID-19 cases in Pakistan consistently continues as the country reported over 500 new daily cases for the first time in three months.
Following the situation, the health ministry said that wearing masks has been made mandatory on all domestic flights, railways and public transport.
The overall tally of the infected people climbed to 1,535,144 across Pakistan after adding the fresh cases.
March 23 was the first day without any recorded deaths in Pakistan since the pandemic took hold in 2020. Official death figures are typically lower at weekends and holidays because of a lag in reporting.
The health authorities have advised the people to restart following COVID-related Standard Operating Procedures (SOPs) such as wearing face masks, sanitizing hands, and maintaining social distance.
US to enhance military presence in Europe as NATO bolsters its eastern side
NATO leaders agreed to move towards putting more than 300,000 troops at higher readiness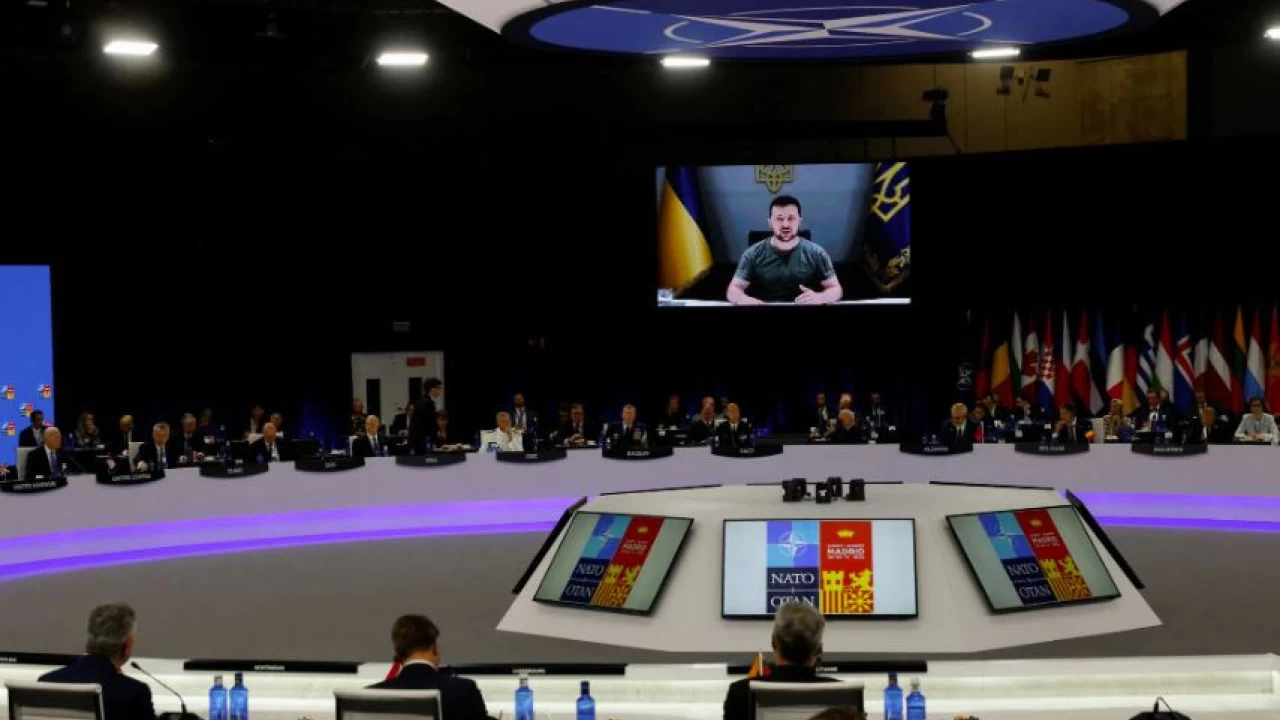 US President Joe Biden pledged more American troops, warplanes and warships for Europe on Wednesday as NATO agreed the biggest strengthening of its deterrents since the Cold War in response to Russia's invasion of Ukraine.
Biden's commitment at the Madrid summit "to defend every inch of allied territory" came as the U.S.-led military alliance also set in motion a new plan to reinforce the Baltic states and Poland against any future Russian attack.
With more German, British and other allied troops to be on alert to deploy eastward, the United States is also adding to the 100,000 personnel already in Europe by sending more warships to Spain, planes to Britain, pre-positioned weapons to the Baltics and more soldiers to Romania.
"We mean it when we say an attack against one is an attack against all," Biden said. read more
However, Italian Prime Minister Mario Draghi played down a threat of a near-term armed confrontation between NATO and Russia. "There is no risk of a military escalation. We must be ready, but there is no risk," he said.
The Baltics originally sought permanent NATO bases and as much as a tenfold increase to NATO's troop presence from around 5,000 multinational soldiers prior to the Ukraine invasion, as well as adding air and maritime defences.
What NATO agreed on Wednesday falls short of that, but it means more allied troops in Estonia, Latvia and Lithuania, more equipment, weapons and ammunition sent to the region, and setting up a system of rapid reinforcements.
NATO leaders agreed to move towards putting more than 300,000 troops at higher readiness.
In the past, the alliance relied on far fewer troops - some 40,000 - to be first in line to respond to any Russian attack or other crises.
"President (Vladimir) Putin's war against Ukraine has shattered peace in Europe and has created the biggest security crisis in Europe since the Second World War," NATO Secretary-General Jens Stoltenberg told a news conference. "NATO has responded with strength and unity."
The United States will also create a new permanent army headquarters in Poland, which was immediately welcomed by Polish president Andrzej Duda, as Warsaw long sought a permanent U.S. military base on its soil. "It is a fact that strengthens our safety a lot ... in the difficult situation which we are in," Duda said. read more
As NATO also agreed a long-term military and financial aid package for Ukraine, Ukrainian refugees gathered in central Madrid to call for more arms for their nation, which is now facing a war of attrition against superior Russian artillery in the east of the country.
Ukrainian student Kateryna Darchyk, 20, told Reuters: "We ask for NATO to give us weapons because we have soldiers, we have people ready to fight for Ukraine, men and women who are ready to protect their country."
END OF NORDIC NEUTRALITY
In addition, NATO's 30 leaders invited Finland and Sweden into the alliance, a decision that once ratified would end decades of Nordic neutrality by putting the two countries under the United States' nuclear umbrella. read more
"The significance of this really can't be overstated," Britain's Prime Minister Boris Johnson told reporters. "We're seeing the expansion of the alliance, which is exactly the opposite of what Putin wanted. He wanted less NATO, he's getting more."
That was made possible after Turkey dropped its veto against the two countries' progress to membership following four hours of talks on Tuesday evening in Madrid, ending weeks of drama that threatened allied unity.
As part of the deal, Sweden and Finland agreed not to support Kurdish militant groups.
Turkish President Tayyip Erdogan had threatened to block their bids over Ankara's accusations the two countries supported a Kurdish militia in northern Syria. Turkey views the militia as an extension of the outlawed Kurdistan Workers Party (PKK) which is also deemed a terrorist group by the United States and the European Union.
Both Finland, which has a 1,300 km (810 mile) border with Russia, and Sweden, home of the founder of the Nobel Peace Prize, are now set to bring well-trained militaries into the alliance, possibly giving NATO Baltic Sea superiority.
"We are not yet covered by NATO's Article 5," Finland's Foreign Minister Pekka Haavisto told Reuters, referring to NATO's collective defence clause. "Our aim is that period should be as short as possible," he said.
SOURCE: REUTERS
No intention to impose whole of petroleum levy: Miftah
At present, there is zero petroleum levy on the petroleum products.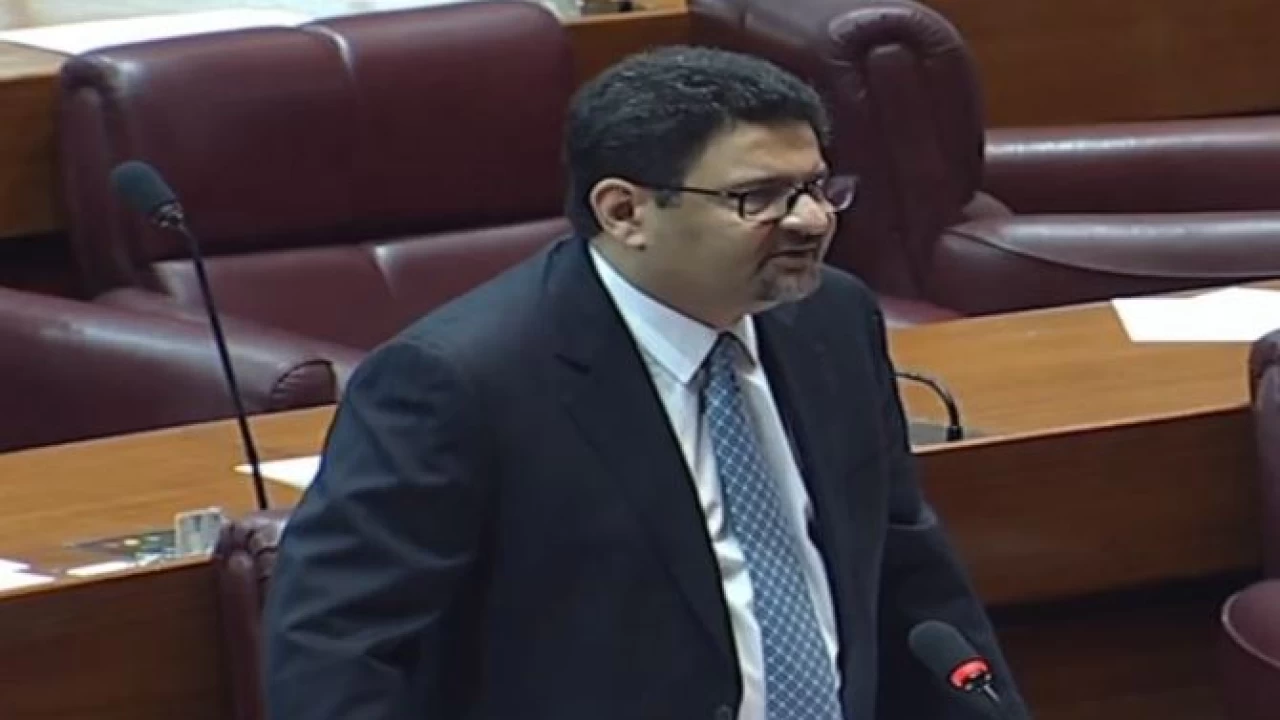 Islamabad: Federal Finance and Revenue Minister, Miftah Ismail here on Wednesday clarified that the government has no intention to pass on the full amount of petroleum levy (Rs.50 per liter) as incorporated in the Finance Bill 2022-23 to the consumers.
"The government has got the permission from you (the house) to impose up to Rs.50 per litter levy on petroleum products but there is no hope and intention to take the levy up to this figure", he said while speaking in the National Assembly (NA).
The Minister also informed the members of the house that at present there is zero petroleum levy on the petroleum products.