WHO finds no evidence of mutation in monkeypox virus
The WHO is asking dermatology and primary healthcare clinics, as well as sexual health clinics, to be alert to potential cases.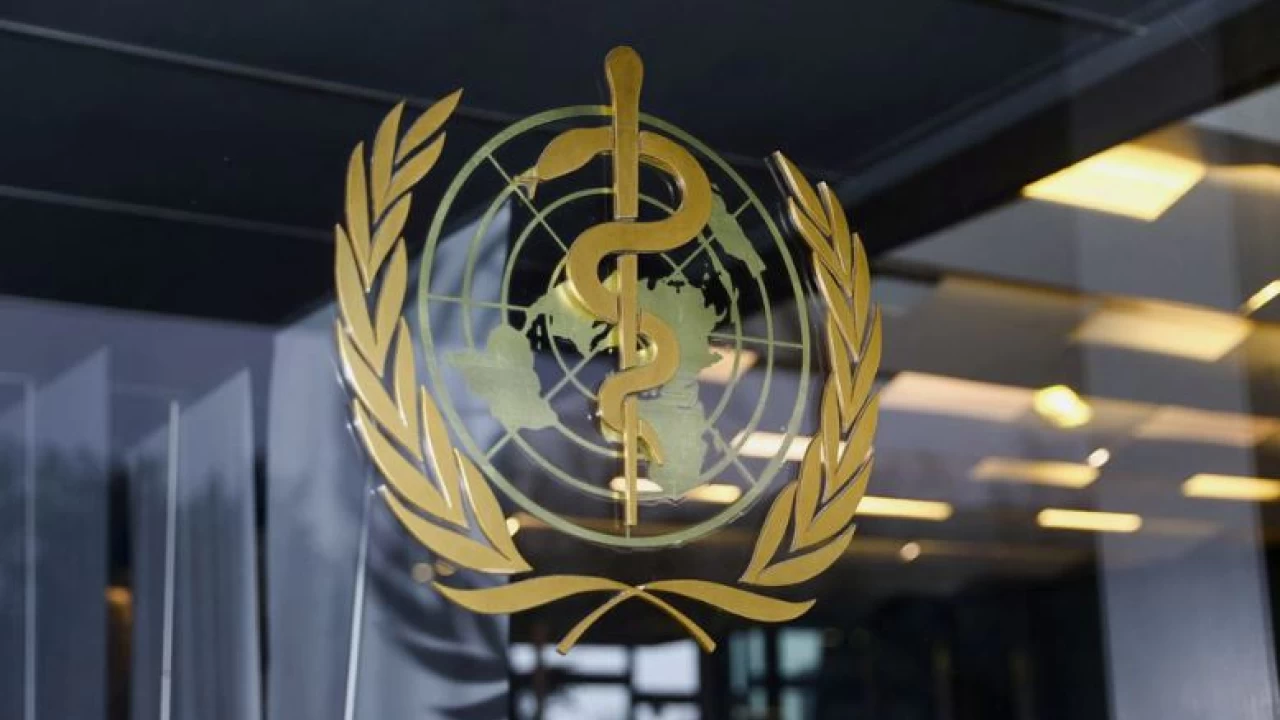 The World Health Organization does not have evidence that the monkeypox virus has mutated, a senior executive at the UN agency said on Monday, noting the infectious disease that has been endemic in west and central Africa has tended not to change.
Rosamund Lewis, head of the smallpox secretariat which is part of the WHO Emergencies Programme, told a briefing that mutations tended to be typically lower with this virus, although genome sequencing of cases will help inform understanding of the current outbreak.
Over 100 suspected and confirmed cases in a recent outbreak in Europe and North America have not been severe, said Maria van Kerkhove, the WHO's emerging diseases and zoonoses lead and technical lead on COVID-19.
"This is a containable situation," particularly in Europe, she said. "But we can't take our eye off the ball with what's happening in Africa, in countries where it's endemic."
The outbreaks are atypical, according to the WHO, occurring in countries where the virus does not regularly circulate. Scientists are seeking to understand the origin of the cases and whether anything about the virus has changed. read more
The WHO is asking dermatology and primary healthcare clinics, as well as sexual health clinics, to be alert to potential cases.
PROACTIVE PATIENTS
Many - but not all - of the people who have been diagnosed in the current monkeypox outbreak have been men who have sex with men (MSM).
The officials said it was too early to say why, but this demographic may be likely to seek medical advice or have access to sexual health screening.
The virus does not usually spread easily between people, but it can be passed through close person-to-person contact or contact with items used by a person who has monkeypox, such as clothes, bedding or utensils.
"We know that MSM if they do spot an unusual rash, they're likely to want to get it sorted out quite quickly," said Andy Seale, strategies advisor at the Department of Global HIV, Hepatitis and STI Programmes at the WHO.
"The fact they've been proactive in responding to unusual symptoms might be part of the story. This will become clearer in the weeks and days to come."
Van Kerkhove said she expected more cases to be identified as surveillance expands.
Asked whether the early findings may fuel discrimination, Seale said: "There are ways we can work with communities to learn from decades of experience around tackling stigma and discrimination with HIV. We want to apply those lessons learned to this experience."
SOURCE: REUTERS
Rigging, incidents of violence disrupts Sindh LG polls
Video of public rigging in Sindh local body elections went viral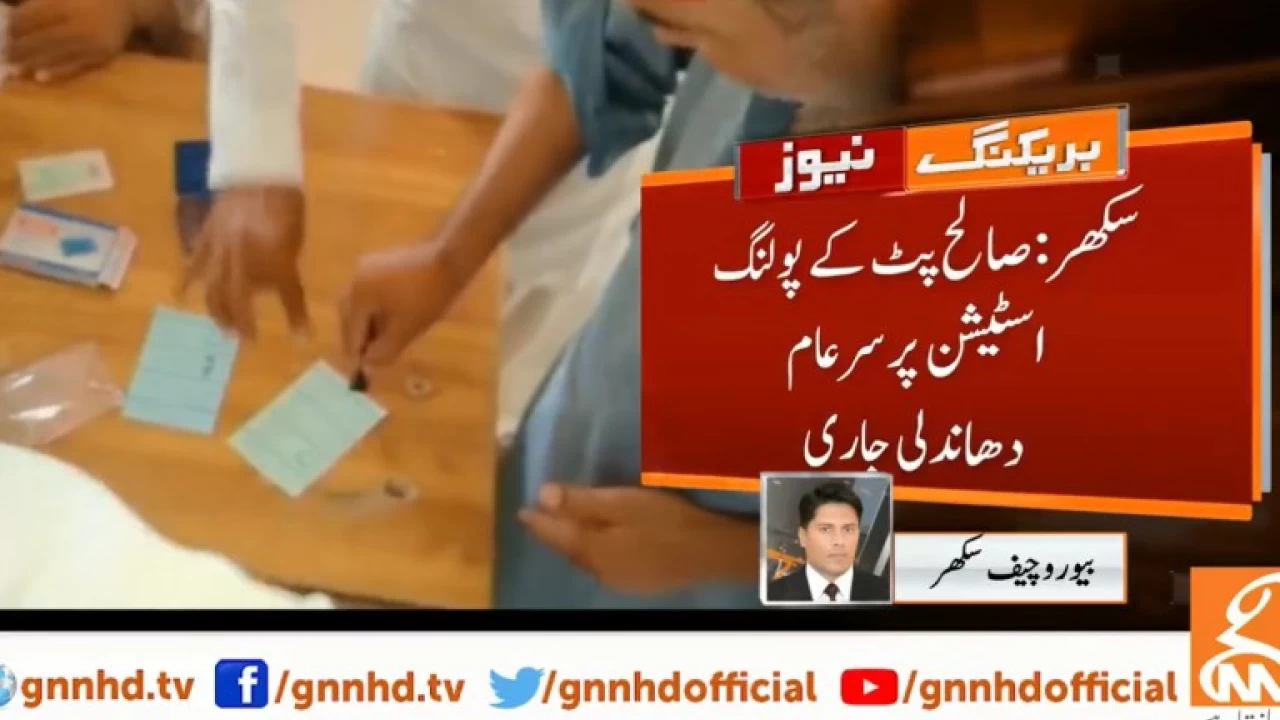 Sukkar: Incidents of rigging and violence are being reported during the Polling for the first phase of Local Government elections in fourteen districts of Sindh.
Polling for the first phase of local government elections in Sindh is underway which started at 8am and will continue till 5pm without any break in 14 districts of the province including Sukkur, Shaheed Benazirabad, Larkana, Mirpur Khas, Umarkot, Tharparkar, Sanghar, Naushehro Feroze, Kanbar-ShahdadKot, Shikarpur, Jacobabad, Kahmor, Ghoki and Khairpur.
However, as soon as the balloting started, reports of rigging as well as violence poured in.
A video of rigging during polls goes viral on socila media showing that more than one voter are stamping on their votes publically on the Returning Officer's table.
سکھر: صالح پٹ میں پولنگ اسٹیشن پر کھلے عام دھاندلی جاری @MediaCellPPP @AliHZaidiPTI @PTIofficial #GNN pic.twitter.com/lZIWwdjiZk

— GNN (@gnnhdofficial) June 26, 2022
On the other hand, violence in Sukkur, Kandhkot, Nawabshah, Ghotki and Mirpur Mathelo left dozens of people injured. At least one polling station in Kandhkot was attacked by dacoits.
Polling in Municipal Committee Ward 13 was suspended after a conflict resulted in the death of one person in Tando Adam.
The polling station was immediately shut down after the incident.
In Kandhkot, at least 20 people were reportedly injured as a fight broke out between the workers of rival political parties in ward 10 during the local bodies polls in Kandhkot on Sunday.
A large contingent of police and rangers rushed to the scene to restore the law and order.
A scuffle between PPP and JUI candidates also broke out in Sukkur that left two people injured including JUI general councilor candidate Ghulam Mustafa.
The incident was reported in Fareed Mehr polling station in Pano Aqil.
JUI candidate has alleged that the attack was 'unprovoked'.
PM resolves to equip youth with latest education, skills
Pakistan would host 10th Commonwealth Youth Ministers Meeting in Islamabad in January next year.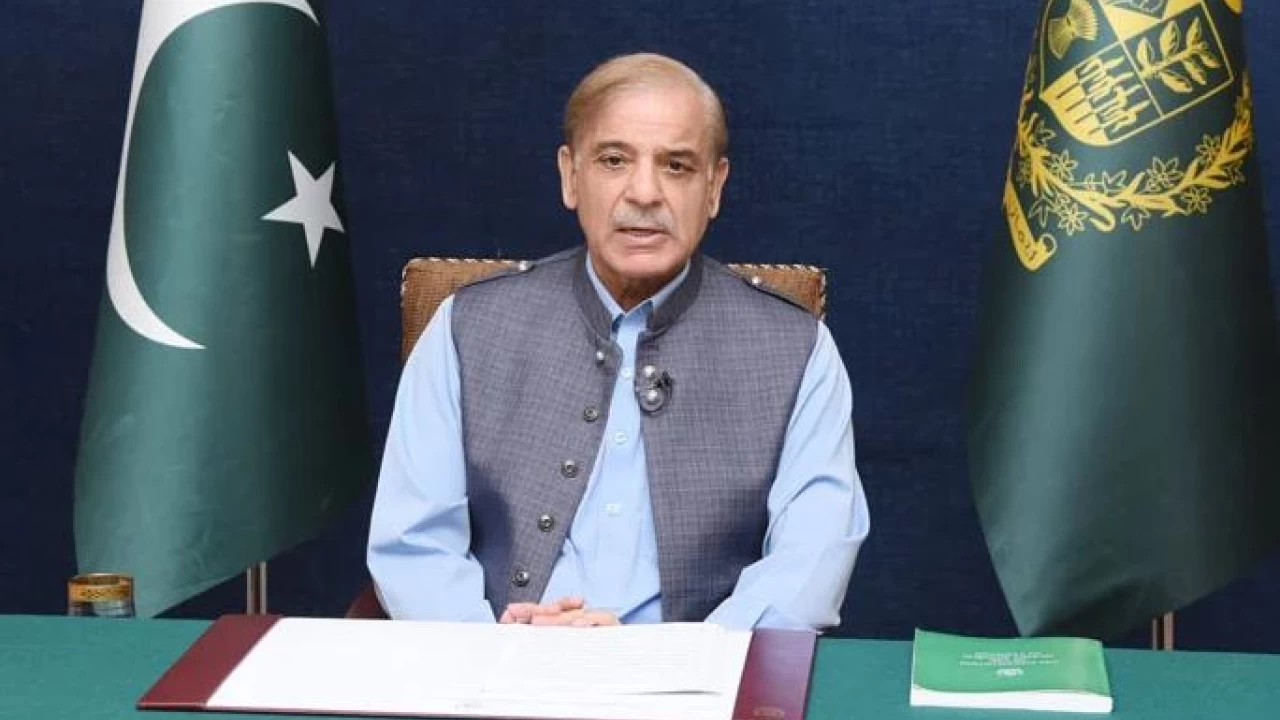 Islamabad: Prime Minister Muhammad Shehbaz Sharif Saturday expressed the resolve to take all such measures that could help in increasing the digital transformation and promote literacy and skills of the Pakistani youth in all forms of education and learning.
In a virtual address at the Commonwealth Heads of Government Meeting (CHOGM) being held in Kigali, Rwanda, the prime minister said that about more than sixty percent of the total population of the Commonwealth countries comprised of the youth who held the future of their countries in their hands.
"Further with increased role of technology and use of digital medium, we have come to realize that digital transformation is a key to achieve innovative, inclusive and sustainable growth," he added.
About the CHOGM, the prime minister said that it gave him immense pleasure that they had gathered to think about their nations.
He appreciated the impacts of such a multilateral forum which could create on their shared goals, values, and principles as per Commonwealth charter.
He also reiterated that Pakistan was ready to contribute to the collective endeavours for the development of Commonwealth youth.
The prime minister also announced that Pakistan would host 10th Commonwealth Youth Ministers Meeting in Islamabad in January next year and invited the Commonwealth youth ministers to visit Pakistan and explore the beauty and diversity of the beautiful country.
New 'storm of inflation' is impending: Imran Khan
Imran Khan takes a dig at government over super tax; terms it 'economic murder' of people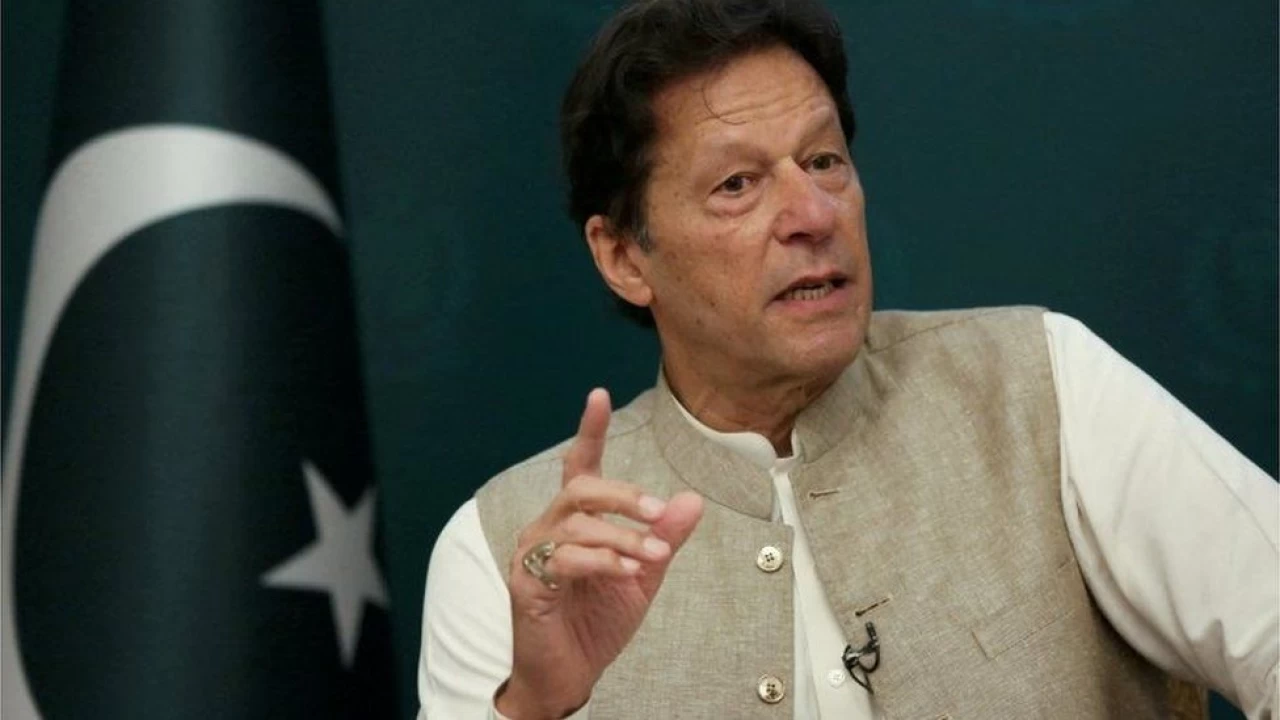 Islamabad: Pakistan Tehreek-e-Insaf (PTI) chairman Imran Khan Saturday slammed the incumbent government for imposing new taxes on the industrial sectors, saying that the taxes on the production sectors would further increase 'inflation' and 'unemployment'.
While addressing a news conference in Islamabad today, the former Prime Minister of Pakistan banged the coalition government for imposing a 10% super tax on large-scale industries— saying that the decision would lead to the "closure of industries", increase unemployment, inflation, and push Pakistan further into economic crisis.
"With the imposition of 10% super tax, the tax on 13 large-scale industries will reach 40%," he stressed, adding that the decision would led to the shutting down of several industrial units.
The cricketer-turned politician stated that the tax exemption on the salaried class has been reversed which would batter them down financially.
"They [salaried class] were earlier given a tax exemption on an income of Rs100, 000; but now the slab has been reduced to Rs 50,000," added Khan.
Referring to National Accountability Bureau (NAB) amendment law, Imran Khan expressed confidence in the judiciary, saying it would not allow such oppression—terming it "attempt of corrupt rulers to save themselves".
"If the government succeeds, Pakistan wouldn't need enemies," said PTI chairman, adding that these NAB amendments will destroy the country as the "thieves will be exempted".
It is pertinent to mention here that PTI has challenged the amendments in the Supreme Court and today the former prime minister gave a call for nationwide protests on July 2 against the amendments in NAB laws.
He further added that his government collected record tax in Pakistan's history and was working to broaden the tax net.
The main protest would be organized in Islamabad's Parade Ground where Imran Khan would address.
Khan also urged the people to protest peacefully against what was being done with Pakistan, asking them to take to the roads simultaneously.