"Long March": Govt seals exit, entry points of Lahore 
The law enforcement agencies are likely to conduct security checks on the people traveling to or from Islamabad.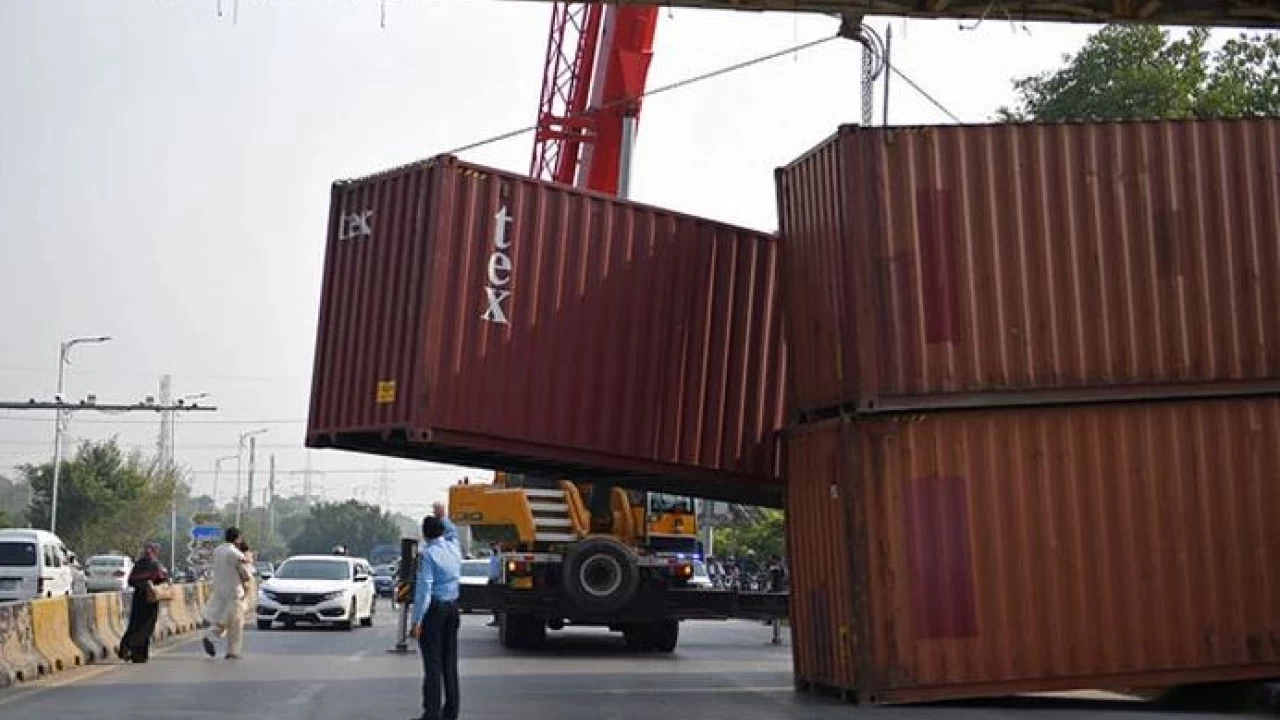 Lahore: The government has sealed entry and exit points of provincial capital of Punjab ahead of Pakistan Tehreek-e-Insaf's planned long march towards Islamabad.
According to details, rangers have been deployed across Lahore and the police have closed Ravi River Bridge with containers while government has also closed all routes between Lahore and Islamabad including Motorway and GT Road.
Heavy contingent of police is stationed at Thokar Niaz Baig and Babu Sabu interchange. The authorities have also boosted deployment at all the entry and exit points of Lahore.
The police put containers at the road leading from Lahore to Sheikhupura.
Moreover, the authorities have set up tight security measures at all sensitive points throughout the federal capital amid security concerns.
Authorities have also closed Sagian Bridge with a tractor-trolley.
The law enforcement agencies are likely to conduct security checks on the people traveling to or from Islamabad.
As per sources privy to development, all transporters have been directed to ensure that no one will be able to leave the district in the long march.
It is pertinent to mention here that PTI chairman Imran Khan has announced a march—Azadi March— towards Islamabad on May 25, after which the police is cracking down on PTI leaders and workers.
PM Shehbaz Sharif chairs meeting of energy task force
Meeting aimed at taking important decision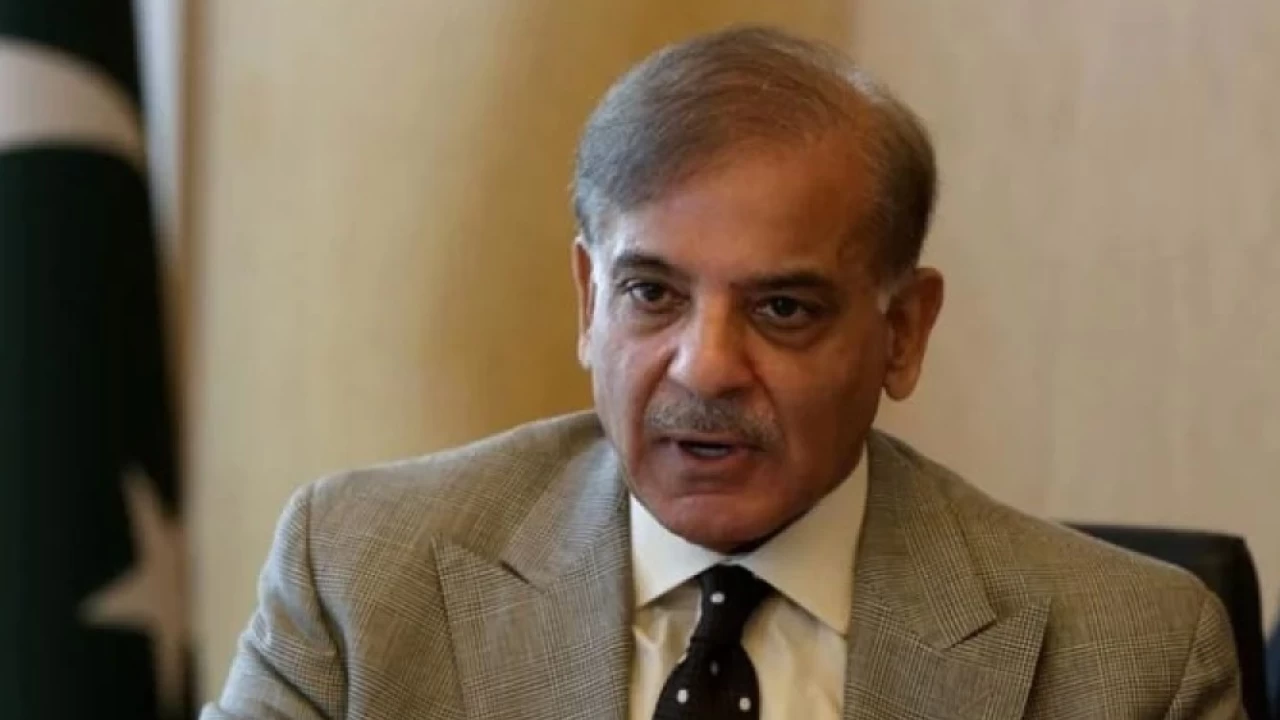 Islamabad: Prime Minister Shehbaz Sharif on Thursday chaired the meeting of energy task force to find ways and solutions to address the problems related to power generation.
The meeting aimed at taking important decisions regarding the solar and green energy generation projects.
Planning Minister Ahsan Iqbal, Information Minister Marriyum Aurangzeb, Shahid Khaqan Abbasi and senior officials attended the meeting.
Scandal-ridden Boris Johnson agrees to step down as British PM 
Boris Johnson agrees to quit, will be 'caretaker PM' till October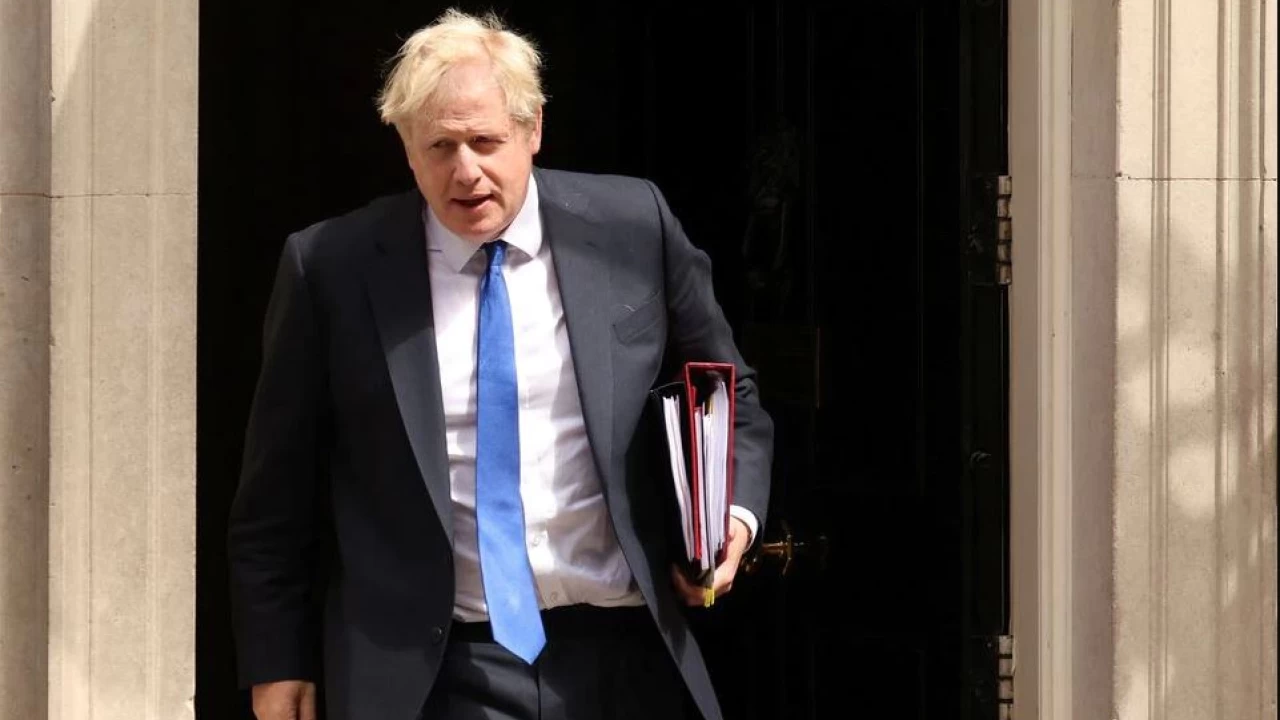 London: British Prime Minister Boris Johnson is expected to resign on Thursday, with his office saying he will make a statement to the country.
According to details, Boris Johnson will announce his resignation as British Prime Minister after he was abandoned by ministers and his Conservative Party's lawmakers who said he was no longer fit to govern.
Johnson had been hanging onto power despite the resignation of a string of his top ministers.
On Thursday the man he appointed as finance minister less than 48 hours earlier publicly urged Johnson to quit.
"The Prime Minister will make a statement to the country today," said a spokesperson.
Defence Secretary Ben Wallace also called on Johnson to quit but said he would stay in his role to protect national security.
Sun Political Editor Harry Cole said Johnson was aiming to carry on as prime minister until a new leader was chosen later in the summer, a task that can take up to two months.
With eight ministers, including two secretaries of state, resigning in the last two hours, an isolated and powerless Johnson was set to bow to the inevitable and declare he was stepping down.
"His resignation was inevitable," Justin Tomlinson, Deputy Chairman of the Conservative Party, said on Twitter. "As a party we must quickly unite and focus on what matters. These are serious times on many fronts."
The revolt this week was triggered by revelations about the prime minister's handling of sexual misconduct allegations against former Deputy Chief Whip Chris Pincher.
It is pertinent to mention here that Boris narrowly survived a no-confidence vote among Conservative MPs last month. Total 211 voted for the prime minister but a staggering 148 stood against him.
SOURCE: NEWS AGENCIES
Rainstorms lash northeast China, trapping cars, buses in floods
Alerts for flood risks were also issued in Jilin province, north of Liaoning.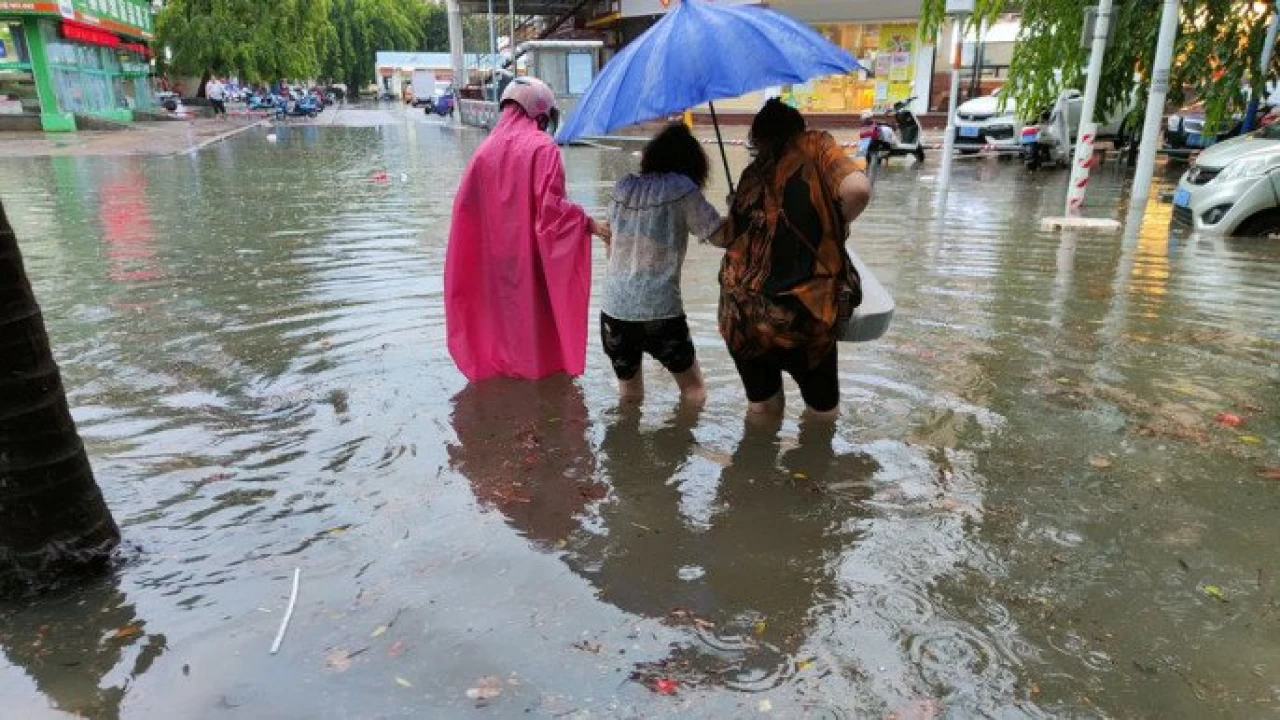 Beijing: Heavy rain battered China's northeastern rust belt on Thursday, triggering floods that trapped buses, swamped roads and disrupted commuters in cities, with more storms forecast for coming days.
In Shenyang, capital of Liaoning province, its 7.6 million residents were caught off-guard by the unexpectedly heavy rain even though several red alerts, the highest in a four-tier storm warning system, were issued on Wednesday.
Residents woke up to public messages on their mobile phones telling them to delay heading to work and call off any non-essential activities because of "extreme weather".
Traffic police data showed 52 waterlogged sections of roads, 30 of which were closed.
Five students and a driver were marooned in a school bus in one inundated area and had to be saved by rescuers in rubber boats, state television reported.
From the province of Hebei in the north to Anhui in the east, many motorists were trapped in their cars as engines stalled on waterlogged roads, state television footage showed this week.
In the past month, China has grappled with extreme weather from heatwaves to historic floods, with meteorologists blaming climate change and also the first typhoon of the season, Chaba.
Alerts for flood risks were also issued in Jilin province, north of Liaoning.
In Yanji, a Jilin city on the border with North Korea, a man was hailed for his bravery on social media after he dived into a raging river to rescue his wife despite not knowing how to swim, footage from state-run Xinhua news agency showed.
The two sustained some scrapes but suffered no severe injuries.
"I swear in my next life, I'll still marry him," the wife said in the footage, smiling.
Over the next 12 hours, flood-swollen rivers were expected to inundate farmland and urban areas in the cities of Changchun and Siping.
Liaoning and Jilin are expected to see more heavy downpours in the next two days before the rains start to dissipate.
SOURCE: Reuters