Teenager kills 19 students, teacher in Texas school rampage
The motive was not immediately clear.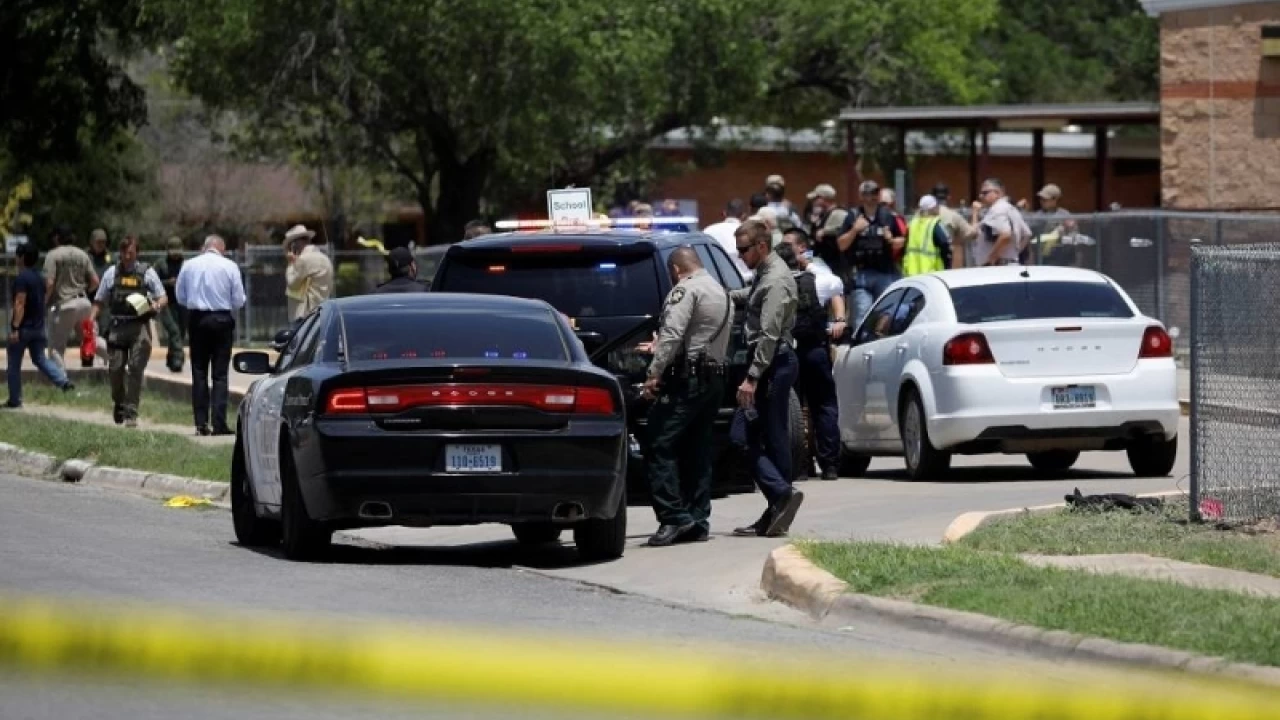 Uvalde: A teenage gunman murdered at least 19 children and two teachers after storming into a Texas elementary school on Tuesday, the latest bout of gun-fueled mass killings in the United States and the nation's worst school shooting in nearly a decade.
The carnage began with the 18-year-old suspect, identified as Salvador Ramos, shooting his own grandmother, who survived, authorities said.
He fled that scene and crashed his car near the Robb Elementary School in Uvalde, Texas, a town about 80 miles (130 km) west of San Antonio. There he launched a bloody rampage that ended when he was killed, apparently shot by police.
The motive was not immediately clear.
Law enforcement officers saw the gunman, clad in body armor, emerge from the crashed vehicle carrying a rifle and "engaged" the suspect, who nevertheless managed to charge into the building and open fire, Texas Department of Public Safety (DPS) Sergeant Erick Estrada said on CNN.
Speaking from the White House hours later, a visibly shaken U.S. President Joe Biden urged Americans to stand up to the politically powerful U.S. gun lobby, which he blamed for blocking enactment of tougher firearms safety laws.
Biden ordered flags flown at half-staff daily until sunset on Saturday in observance of the tragedy.
"As a nation, we have to ask, 'When in God's name are we going to stand up to the gun lobby?'" Biden said on national television, suggesting reinstating a U.S. ban on assault-style weapons and other "common sense gun laws."
Mass shootings in America have frequently led to public protests and calls for stricter background checks on gun sales and other firearm controls common in other countries, but such measures have repeatedly failed in the face of strong Republican-led opposition.
Authorities said the suspect in Tuesday's killings acted alone. Governor Greg Abbott said that the shooter was apparently killed by police who confronted him at the school, and that two officers were struck by gunfire, though the governor said their injuries were not serious.
After conflicting early accounts of the death toll, Texas public safety officials said Tuesday night that 19 school children and two teachers had died.
SOURCE: REUTERS
More showers during Eidul Azha holidays: PMD
Monsoon currents are continuously penetrating the country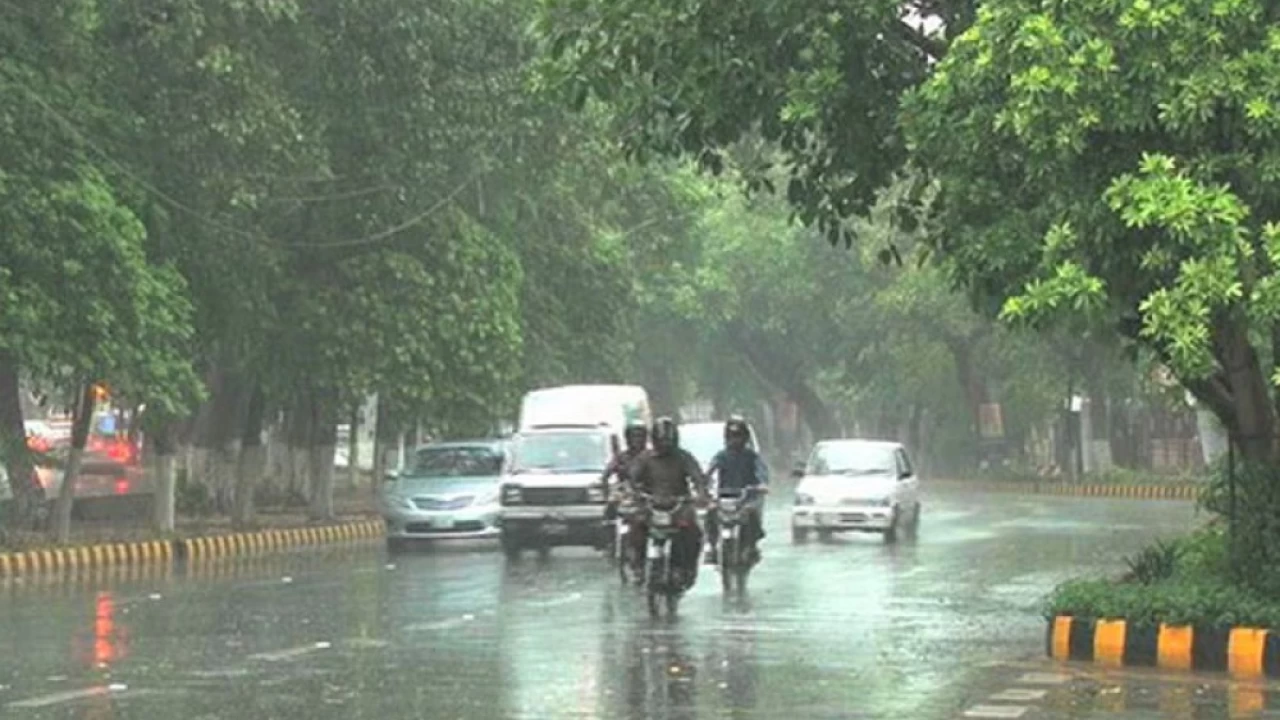 Islamabad: The Pakistan Meteorological Department (PMD) is predicting more showers during the Eidul Azha holidays.
According to the Met Office, monsoon currents are continuously penetrating the country and are likely to weaken during the next 24 hours, however, it may strengthen over the weekend.
Under the influence of current weather system more rains and thundershowers have been forecast in Islamabad, Kashmir, Swat, Mansehra, Kohistan, Abbottabad, Haripur, Peshawar, Mardan, Swabi, Nowshera, Kurram, Kohat, Mianwali, Sargodha, Hafizabad, M. B Din, Rawalpindi, Murree, Attock, Chakwal, Jhelum, Sialkot, Narowal, Lahore, Gujranwala, Gujrat, Sheikhupura, Faisalabad, Jhang, Sahiwal, Okara from July 9 to July 12 with occasional gap.
Isolated showers are also expected in Karachi, Hyderabad, Mirpurkhas, Dadu, Thatta, Badin, Zhob, Ziarat, Barkhan, Loralai, Bolan, Kohlu, Quetta, Kalat, Khuzdar, Lasbella, Awaran, Naseerabad, Sibbi, Panjgur, Turbat between July 8 and July 9.
Heavy falls may generate urban flooding in Rawalpindi/Islamabad, Peshawar, Faisalabad, Lahore, Gujranwala and Sialkot.
Thundershowers may trigger landslides in Kashmir, Galiyat, Murree, Chillas, Diamir, Gilgit, Hunza, Astore and Skardu.
Travelers and tourists are advised to remain extra cautious during the forecast period.
Cop martyred in KP grenade blast 
The injured have been shifted to the nearby hospital.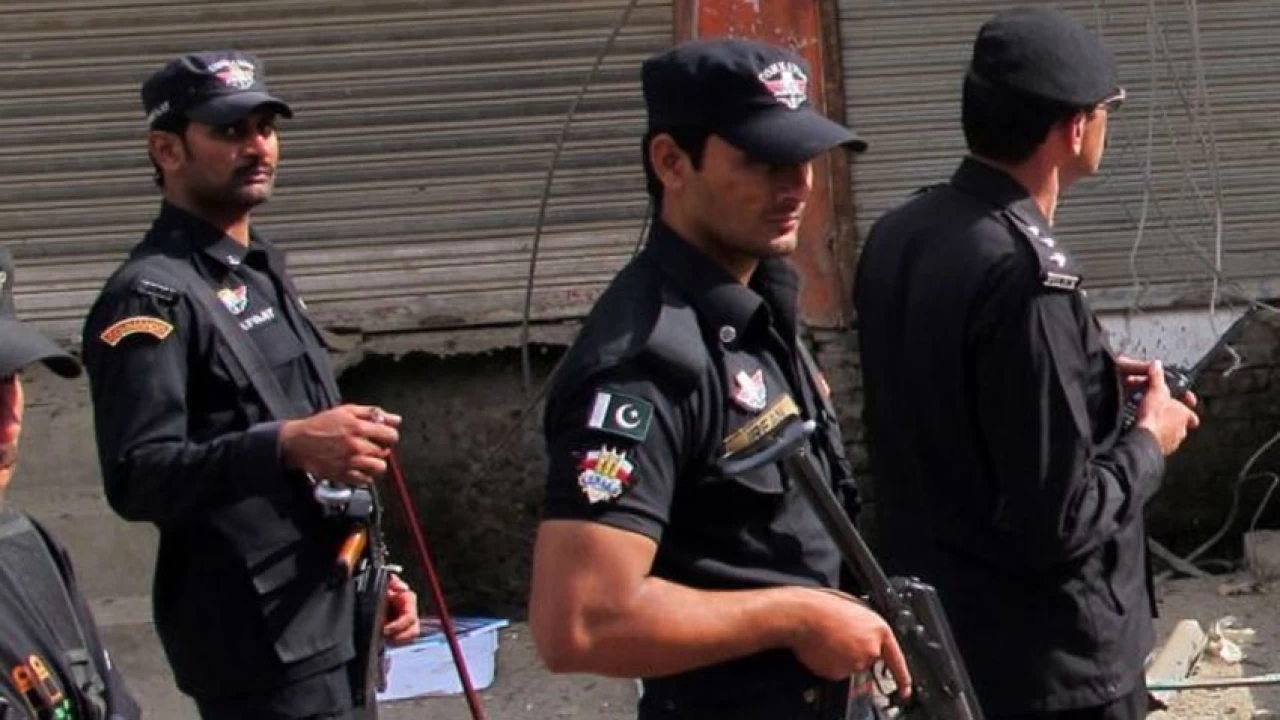 Peshawar: In Khyber Pakhtunkhwa, one police personnel was martyred while four others including two citizens got severely injured in a hand grenade blast on a Police check post in Mardan on Thursday.
According to Rescue 1122, the injured have been shifted to the nearby hospital.
Chief Minister Khyber Pakhtunkhwa Mahmood Khan has strongly condemned the incident and sought a report in this regard from the Police authorities.
He directed the authorities concerned to take necessary steps for immediate arrest of the culprits involved in the incident.
Govt set to announce comprehensive National Solar Policy on Aug 1
"The government was committed to making the country self-reliant in energy generation"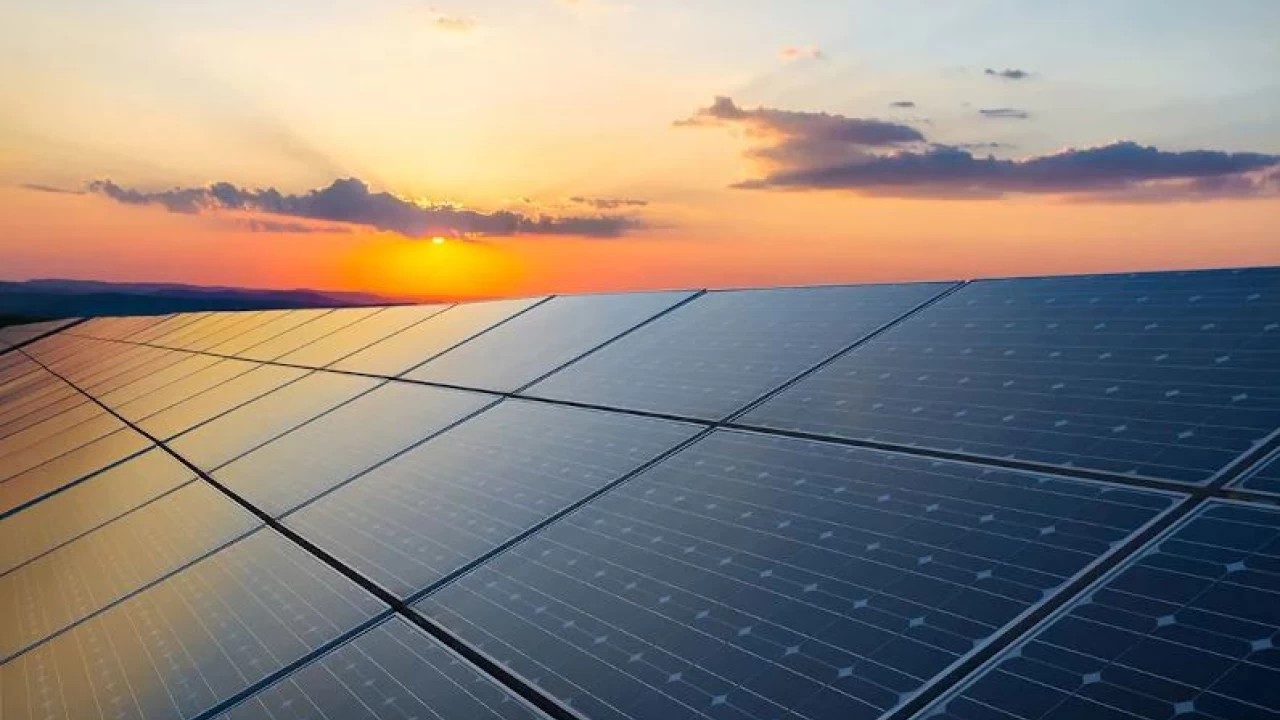 Islamabad: The government is set to announce a comprehensive National Solar Policy on August 1 to provide cheap and environmental-friendly electricity to the general public.
The decision was taken by Prime Minister Shehbaz Sharif as he chaired a high-level meeting of the Energy Task Force aimed at addressing the problems of energy shortage in the country.
The implementation of the National Solar Policy will be subject to approval by the Council of Common Interests.
The meeting was attended by Federal Minister for Energy Engineer Khurram Dastagir, Finance Minister Miftah Ismail, Planning Minister Ahsan Iqbal, Information Minister Marriyum Aurangzeb, Petroleum Minister Mussadik Malik, and the officials concerned. The chief secretaries of four provinces joined the meeting through a video link.
PM Sharif directed the task force to get feedback from the provinces on the draft solar policy and stressed ensuring unanimity of views at the provincial level on the projects of alternative energy generation.
Also, it was decided to shift the Prime Minister's Office and the PM House to solar energy within one month.
The prime minister said the government was committed to making the country self-reliant in energy generation.
He mentioned that solar power was a clean and green way of electricity generation and said the solar projects would mitigate the issues such as distribution losses, power theft, and circular debt.
PM Sharif said affordable solar power would reduce the burden of inflation on the common man.
The meeting was informed that a proposal for converting the fuel-based powerhouses and the 2,000 feeders of 11 KV to solar generation was on the cards.
Switching the government buildings to solar power generation was also discussed in detail.
It was told that in the next 10 years, solar plants with 1,000 megawatts generation would be installed at the government buildings on a BOOT (Build-Own-Operate-Transfer) basis.
The meeting also discussed the proposals for B2B (business-to-business) and mini solar grids.
It was highlighted that a plan to convert 30,000 tube wells in Balochistan to solar power was under consideration with a cost of Rs 300 billion.
The meeting also discussed the proposal to provide solar plants to individuals with a facility of net-metering.