Texas gunman wrote Facebook post about attacking school minutes before massacre
The suspect didn't appear to have any criminal record or history of mental health problems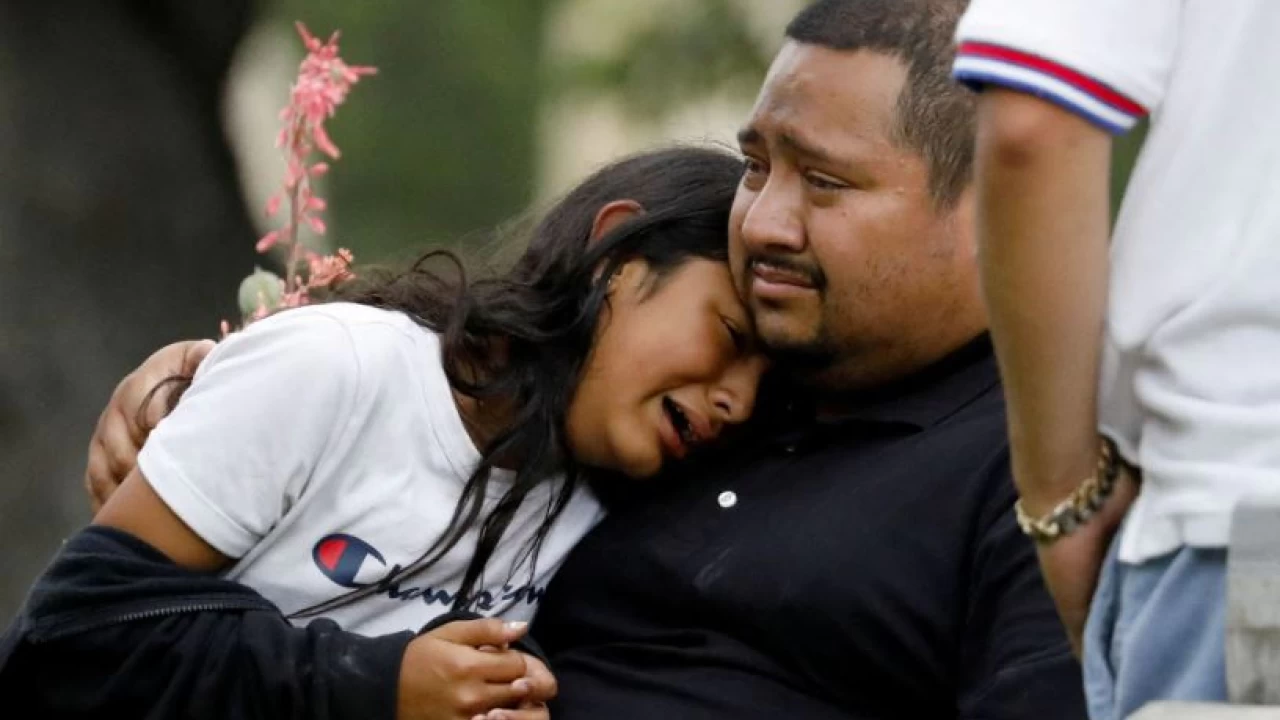 The Texas gunman who murdered 19 children and two teachers posted on Facebook that he was going to shoot up an elementary school about 15 minutes before his rampage, Governor Greg Abbott said on Wednesday, as harrowing details about the attack continued to emerge.
The gunman, identified as 18-year-old Salvador Ramos, also posted a message saying he was going to shoot his grandmother, as well as another one confirming that he had done so, Abbott said. His grandmother, whom Ramos shot in the face shortly before attacking the school, survived and called police.
Ramos fled the home he shared with his grandparents and crashed his car near Robb Elementary School in Uvalde, Texas. He entered the school through a backdoor carrying an assault-style rifle and wearing tactical gear.
He barricaded himself in a fourth-grade classroom, authorities said, and killed students and teachers before he was fatally shot by a U.S. Border Patrol officer, Abbott said. A further 17 people suffered non-life-threatening injuries.
The Facebook posts were the only advance warning of the rampage, Abbott said, adding that Ramos did not appear to have any criminal record or history of mental health problems.

Ramos purchased two rifles and hundreds of rounds of ammunition days before the attack, several news outlets reported, citing a state senator who had been briefed by law enforcement.
The attack, which came 10 days after an avowed white supremacist shot 13 people at a supermarket in a mostly Black neighborhood of Buffalo, has reignited a national debate over U.S. gun laws.
In a prime-time address on Tuesday evening, President Joe Biden called for new gun safety restrictions.
"As a nation, we have to ask when in God's name we're going to stand up to the gun lobby," he said, his voice rising. read more
But new legislation appeared unlikely to pass in Washington. Virtually all Republicans in Congress oppose new gun restrictions, citing the U.S. Constitution's guarantee of a right to bear arms, and there was no sign the massacre would alter that position.
White House officials were planning a trip to Texas for Biden, a senior administration official said.
SOURCE: REUTERS
Saudi Arabia confers Order of King Abdulaziz on Pakistan's Army Chief
Saudi Crown Prince gives "King Abdulaziz Medal" to General Bajwa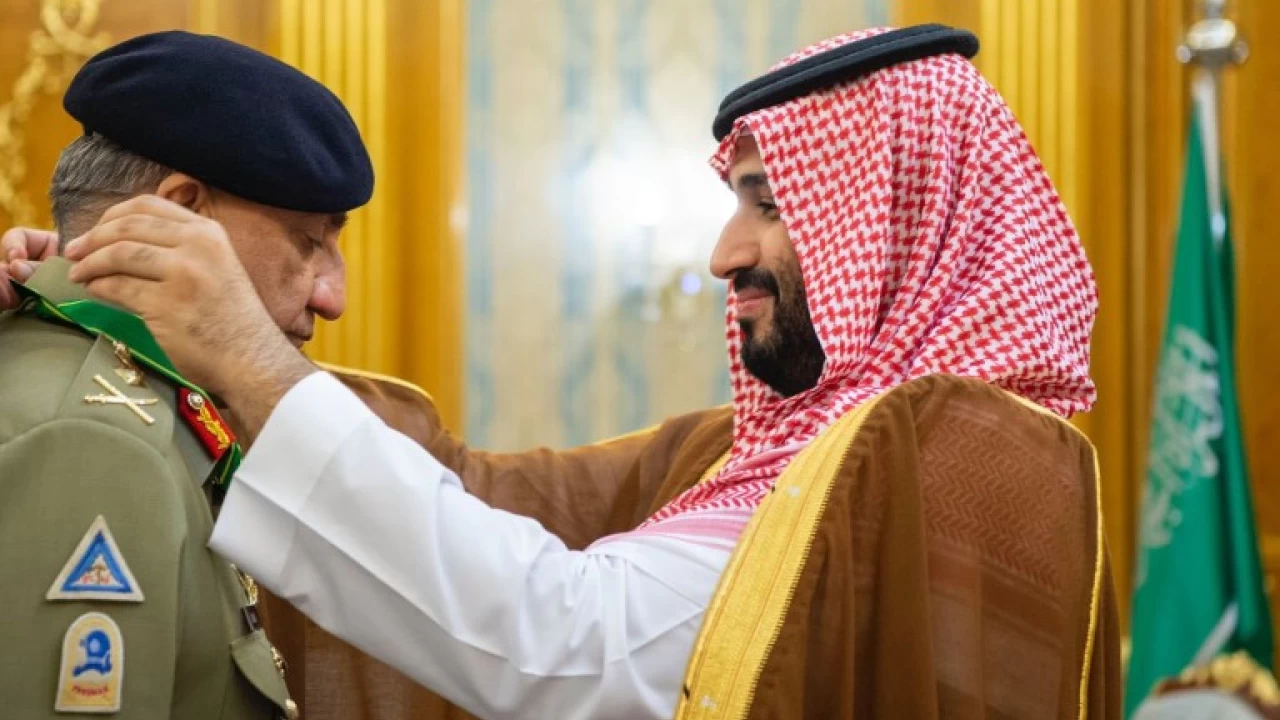 Riyadh: Saudi Crown Prince Mohammed Bin Salman, deputy premier and minister of defence, decorated Pakistan's Chief of the Army Staff, General Qamar Javed Bajwa, with King Abdulaziz Medal of Excellent Class, in implementation of the order of the Custodian of the Two Holy Mosques King Salman bin Abdulaziz.
This comes in recognition of General Bajwa's distinguished efforts in consolidating and strengthening bonds of friendship and joint cooperation and developing Saudi-Pakistani relations, the Saudi Press Agency (SPA) reported.
General Bajwa was in the Saudi Kingdom on Saturday for a visit.
The Crown Prince met General Bajwa in Jeddah on Saturday, where they reviewed bilateral relations, especially in the military fields, and opportunities for developing them. They also discussed a number of issues of common interest.
The occasion was attended by Prince Khalid bin Salman bin Abdulaziz, Deputy Minister of Defence; Chief of General Staff Lieutenant-General Fayyad Al-Ruwaili and a number of senior officials from the two sides.
Saudi Arabian in Pakistan also broke the news through its Twitter handle on Sunday morning.
#خادم_حرمین_شریفین کے احکامات کو بجا لاتے ہوئے جناب ولی_عہد نے پاکستانی آرمی چیف کو دوستی کے رشتے،باہمی مشترکہ تعاون اور پاک سعودی تعلقات کو مزید مضبوط ومستحکم کرنے میں ان کی شاندار کاوشوں کو سراہتے ہوئے''کنگ عبدالعزیز میڈل آف ایکسی لینس ایوارڈ''سے نوازا https://t.co/0hIheoMi7O

— السفارة في باكستان - سعودی سفارت خانہ (@KSAembassyPK) June 26, 2022
Another Saudi Embassy tweet said "Order of Shah Abdul Aziz for General Bajwa, Commander-in-Chief of the Pakistan Army: "The award is a recognition of General Bajwa's significant efforts in strengthening and developing Saudi-Pakistani relations."
PM resolves to equip youth with latest education, skills
Pakistan would host 10th Commonwealth Youth Ministers Meeting in Islamabad in January next year.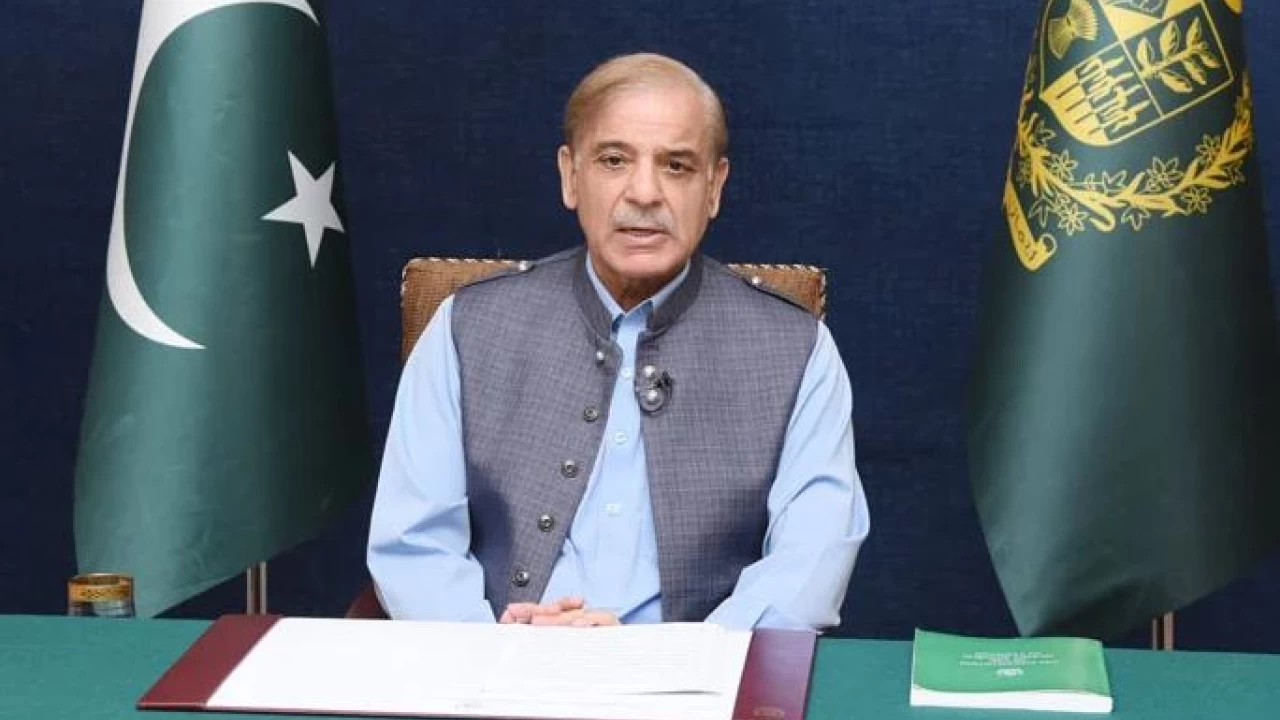 Islamabad: Prime Minister Muhammad Shehbaz Sharif Saturday expressed the resolve to take all such measures that could help in increasing the digital transformation and promote literacy and skills of the Pakistani youth in all forms of education and learning.
In a virtual address at the Commonwealth Heads of Government Meeting (CHOGM) being held in Kigali, Rwanda, the prime minister said that about more than sixty percent of the total population of the Commonwealth countries comprised of the youth who held the future of their countries in their hands.
"Further with increased role of technology and use of digital medium, we have come to realize that digital transformation is a key to achieve innovative, inclusive and sustainable growth," he added.
About the CHOGM, the prime minister said that it gave him immense pleasure that they had gathered to think about their nations.
He appreciated the impacts of such a multilateral forum which could create on their shared goals, values, and principles as per Commonwealth charter.
He also reiterated that Pakistan was ready to contribute to the collective endeavours for the development of Commonwealth youth.
The prime minister also announced that Pakistan would host 10th Commonwealth Youth Ministers Meeting in Islamabad in January next year and invited the Commonwealth youth ministers to visit Pakistan and explore the beauty and diversity of the beautiful country.
New 'storm of inflation' is impending: Imran Khan
Imran Khan takes a dig at government over super tax; terms it 'economic murder' of people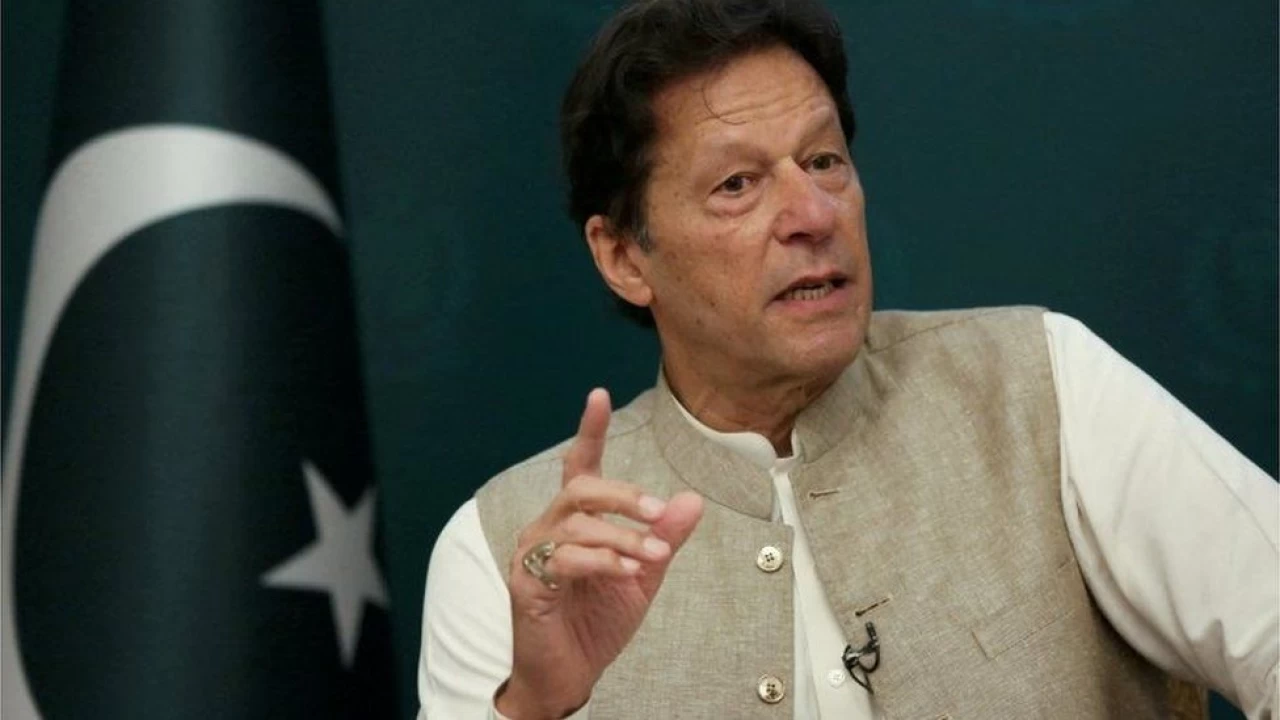 Islamabad: Pakistan Tehreek-e-Insaf (PTI) chairman Imran Khan Saturday slammed the incumbent government for imposing new taxes on the industrial sectors, saying that the taxes on the production sectors would further increase 'inflation' and 'unemployment'.
While addressing a news conference in Islamabad today, the former Prime Minister of Pakistan banged the coalition government for imposing a 10% super tax on large-scale industries— saying that the decision would lead to the "closure of industries", increase unemployment, inflation, and push Pakistan further into economic crisis.
"With the imposition of 10% super tax, the tax on 13 large-scale industries will reach 40%," he stressed, adding that the decision would led to the shutting down of several industrial units.
The cricketer-turned politician stated that the tax exemption on the salaried class has been reversed which would batter them down financially.
"They [salaried class] were earlier given a tax exemption on an income of Rs100, 000; but now the slab has been reduced to Rs 50,000," added Khan.
Referring to National Accountability Bureau (NAB) amendment law, Imran Khan expressed confidence in the judiciary, saying it would not allow such oppression—terming it "attempt of corrupt rulers to save themselves".
"If the government succeeds, Pakistan wouldn't need enemies," said PTI chairman, adding that these NAB amendments will destroy the country as the "thieves will be exempted".
It is pertinent to mention here that PTI has challenged the amendments in the Supreme Court and today the former prime minister gave a call for nationwide protests on July 2 against the amendments in NAB laws.
He further added that his government collected record tax in Pakistan's history and was working to broaden the tax net.
The main protest would be organized in Islamabad's Parade Ground where Imran Khan would address.
Khan also urged the people to protest peacefully against what was being done with Pakistan, asking them to take to the roads simultaneously.