Pakistan committed to promote environment of peace, stability in South Asia
"Pakistan adheres to the latest international standards on export controls and maintains the highest standards of nuclear safety and security"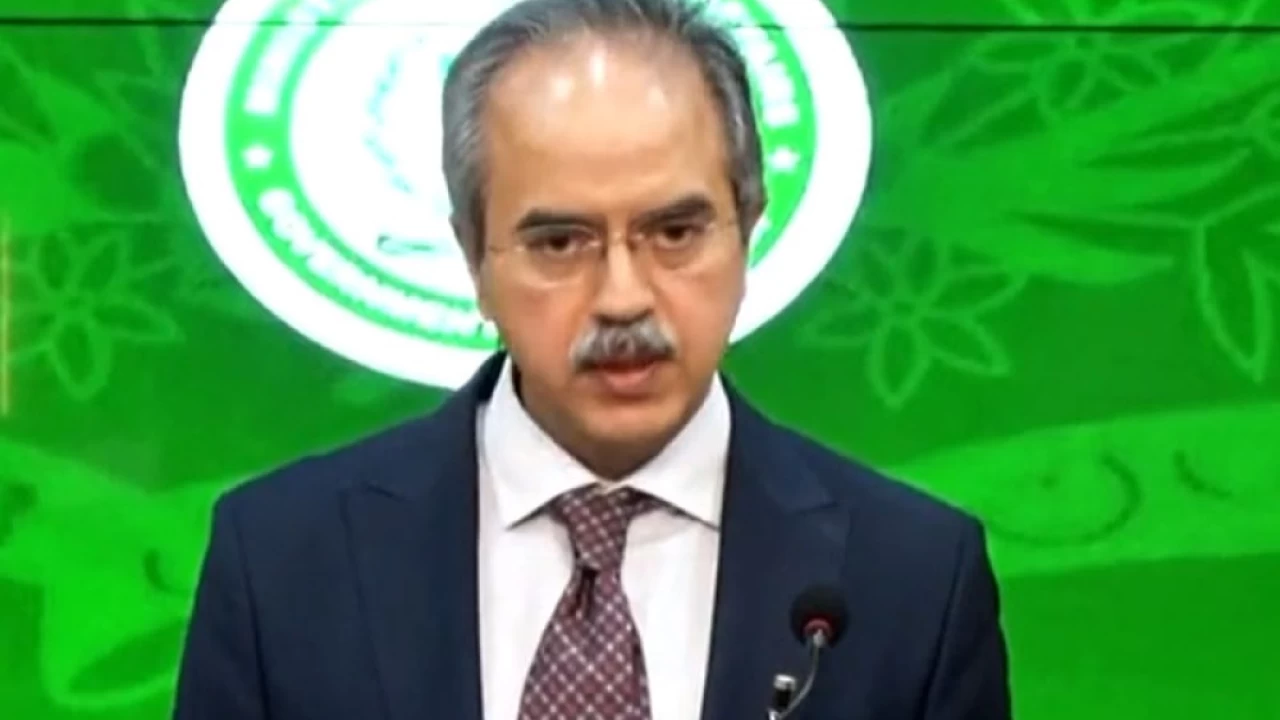 Islamabad: Pakistan is committed to the promotion of an environment of peace and stability in South Asia while preserving its capability to ward off aggression or adventurism in any form.
In a press release in connection with Youm-e-Takbeer being observed on Saturday, Foreign Office Spokesperson Asim Iftikhar said the tests conducted in 1998 not only demonstrated the resolve of the Pakistani nation to safeguard the country's territorial integrity, independence, and sovereignty, but also the desire to preserve strategic balance in South Asia.
He said we are partners in international efforts to strengthen the global non-proliferation regime based on the principles of non-discrimination and equal security for all states.
The spokesperson said Pakistan adheres to the latest international standards on export controls and maintains the highest standards of nuclear safety and security.
He also paid tributes to its scientists, engineers and technicians in ensuring Pakistan's security saying that the nation also deeply appreciates the contributions of Pakistan's nuclear programme to the country's socio-economic development.
UK PM Johnson refuses to quit despite fresh wave of resignations
At least 38 ministers and aides have quit his government in the last 24 hours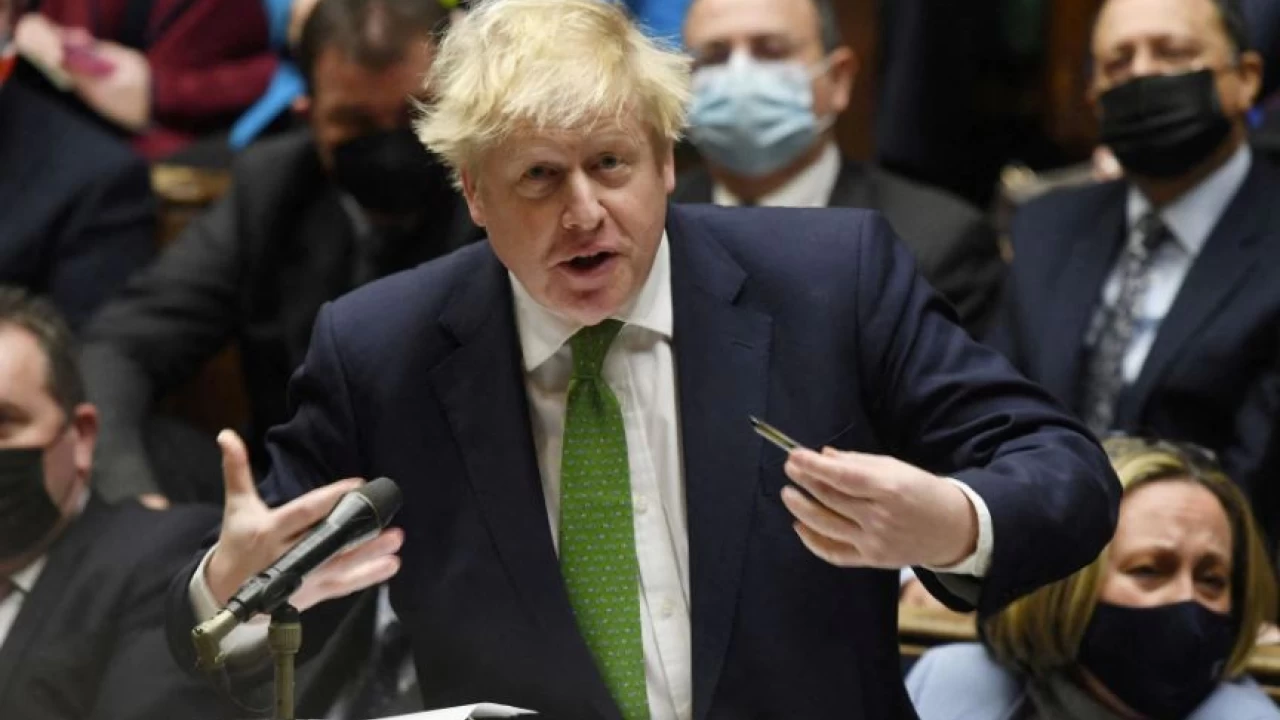 UK Prime Minister Boris Johnson on Wednesday vowed to remain in 10 Downing Street despite growing calls for him to resign and at least 38 ministers and aides quitting his government in the last 24 hours.
Johnson reportedly said that he is remaining "absolutely defiant" and "does not intend to resign," according to Sky News, despite some of his most loyal ministers telling him to step down on Wednesday evening.
Interior Secretary Priti Patel is said to be the latest in a growing list of close allies of Johnson that has called on the prime minister to step down.
Speaking earlier in the House of Commons, Johnson said he secured a "colossal mandate" from the British electorate in 2019 and vowed to "keep going."
The political saga in Britain gathered pace on Tuesday night after the shock resignations of two of his most high-profile ministers. British Finance Minister Rishi Sunak resigned Tuesday evening, saying the government should be run "properly, competently and seriously." Health Secretary Sajid Javid, likewise, resigned in protest against Johnson's leadership, which has been beset by controversy and scandal in recent months.
Several ministers have defended Johnson, however, expressing their loyalty to him. Top figures staying in the Cabinet include Deputy Prime Minister Dominic Raab and Foreign Secretary Liz Truss.
Odds of a snap election
For now at least, the loyalty of a few top ministers diminishes the immediate prospect of a snap election in Britain. For that to happen, Johnson would have to resign or face another confidence vote.
As he faced such a vote only last month, a new challenge would require a rule change to allow another vote within the next 12 months. Reports on Wednesday suggested that that rule change could come as earlier as next week.

"Current party rules stipulate that Johnson cannot face another no-confidence vote until next summer. But the main risk now is either that those rules will be changed to force another vote, or Johnson is pressured to voluntarily step down," Allan Monks, an economist at JPMorgan, said in a note Tuesday night.
"Events could move very quickly, with a Conservative leadership contest potentially putting in place a new Prime Minister in the next couple of months or so – ahead of the party's annual conference in early October."
Market response
Sterling was trading at a two-year low against the dollar on Wednesday as the U.K.'s political instability played out. How markets react in the next few days will be closely watched.
"There's paralysis and there's so much uncertainty over how it will exactly play out," Ben Emons, managing director of global macro strategy at Medley Global Advisors, told CNBC on Wednesday.

"The way the markets responded, somewhat negatively as sterling and U.K. [government bond] yields fell, but then they recovered and I think that does indicate that as much as there's uncertainty surrounding the Cabinet and Johnson's position, it has not fallen apart, he does still have support," he said.
"We're not going to see any snap election, they have to elect a new leader for that to happen, so I think the markets take some comfort in [the fact that] we're going to enter a period of some uncertainty but that uncertainty reflects the status quo, nothing will change in the economy or with policy," he told CNBC's "Squawk Box Europe."
String of scandals
The latest political upheaval to hit the U.K. comes after a series of controversies, ranging from the "partygate" scandal with Johnson and multiple other government officials who were found to have broken Covid pandemic lockdown rules, to sleaze allegations — the latest of which involves Chris Pincher, the Conservative Party's former deputy chief whip, responsible for maintaining party discipline.
Pincher resigned and was suspended as a Conservative Party MP last week, following accusations that he drunkenly groped two men at a private members' club. It has since emerged that Johnson appointed him to the role despite knowing of previous misconduct allegations against him.
Johnson apologized for appointing Pincher as deputy chief whip, but it was too little, too late with the high-profile resignations coming just minutes after.

Johnson has survived a number of challenges to his leadership in recent months, as well as calls for him to resign, particularly following a bruising confidence vote and the Conservative Party's loss of two key by-elections in the last month as the British public's faith in its leader wears thin.
A snap YouGov poll conducted Tuesday found that 69% of Britons surveyed want Johnson to resign. The poll of 3,009 adults found that only 18% want him to stay on.
Among the Conservative voters polled, 54% said they want to see Johnson go, while 33% want him to stay on, showing that Johnson has become an unpopular figure for many voters initially attracted to his leadership in 2019, when he won a massive 80-seat majority on his election bid to "get Brexit done."
Britain's opposition Labour Party leader, Keir Starmer, tweeted Tuesday that "the Tory party is corrupted and changing one man won't fix that. Only a real change of government can give Britain the fresh start it needs."
SOURCE: CNBC
Miftah Ismail stresses for optimal utilization of trade potential b/w Pakistan, Iran
"Pakistan has always highly valued its ties with Iran"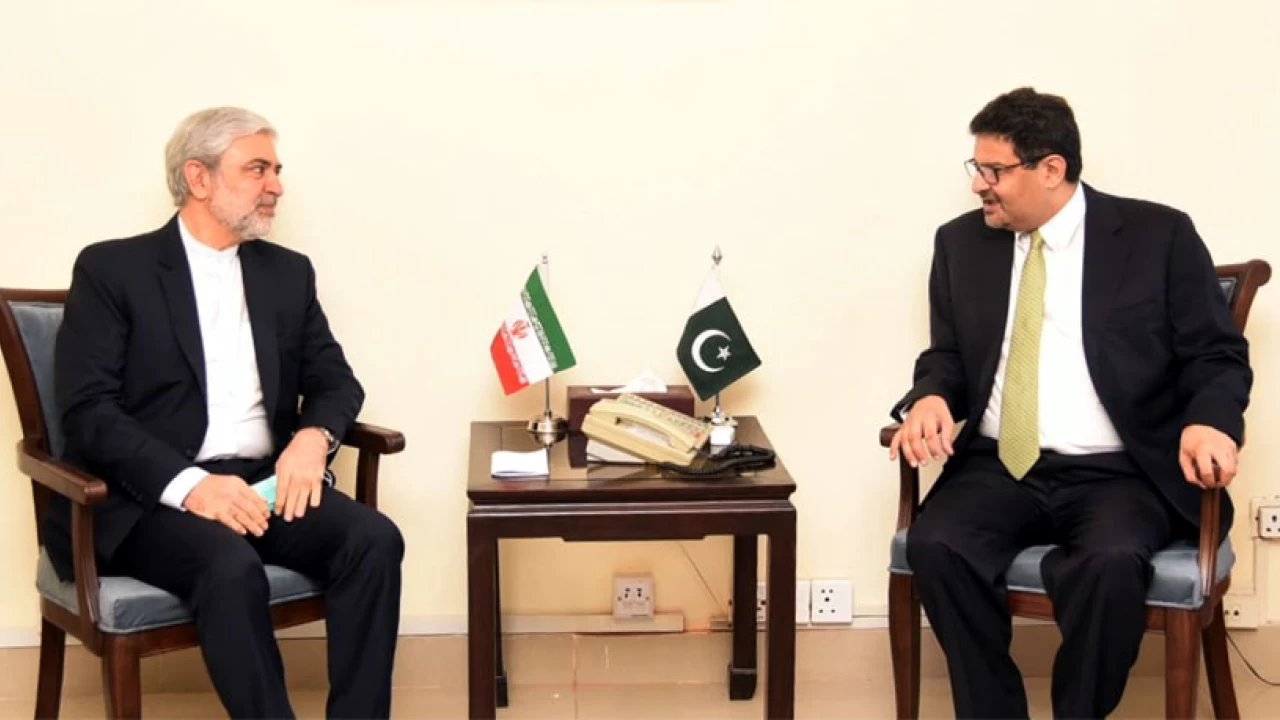 Islamabad: Minister for Finance and Revenue Miftah Ismail has stressed for optimal utilization of trade potential between Pakistan and Iran.
According to details, the Iranian ambassador to Pakistan Seyed Mohammad Ali Hosseini called on him in Islamabad today (Wednesday).
Highlighting the deep rooted cordial and fraternal relations between the two countries, the Minister said Pakistan has always highly valued its ties with Iran.
He expressed the commitment to take all possible measures for significantly increasing bilateral trade volume.
On his part, Iranian Ambassador appreciated Pakistan's current economic policies saying that two countries have great potential for extensive collaboration in the fields of energy, trade and other areas.
Both sides expressed their satisfaction on the current state of bilateral relations and showed keen interest for enhancing collaboration in various areas of common interest.
Textile millers urge govt to restore gas supply to industry, calculate $1 bln loss  
The APTMA claims closure of 300 units because of gas suspension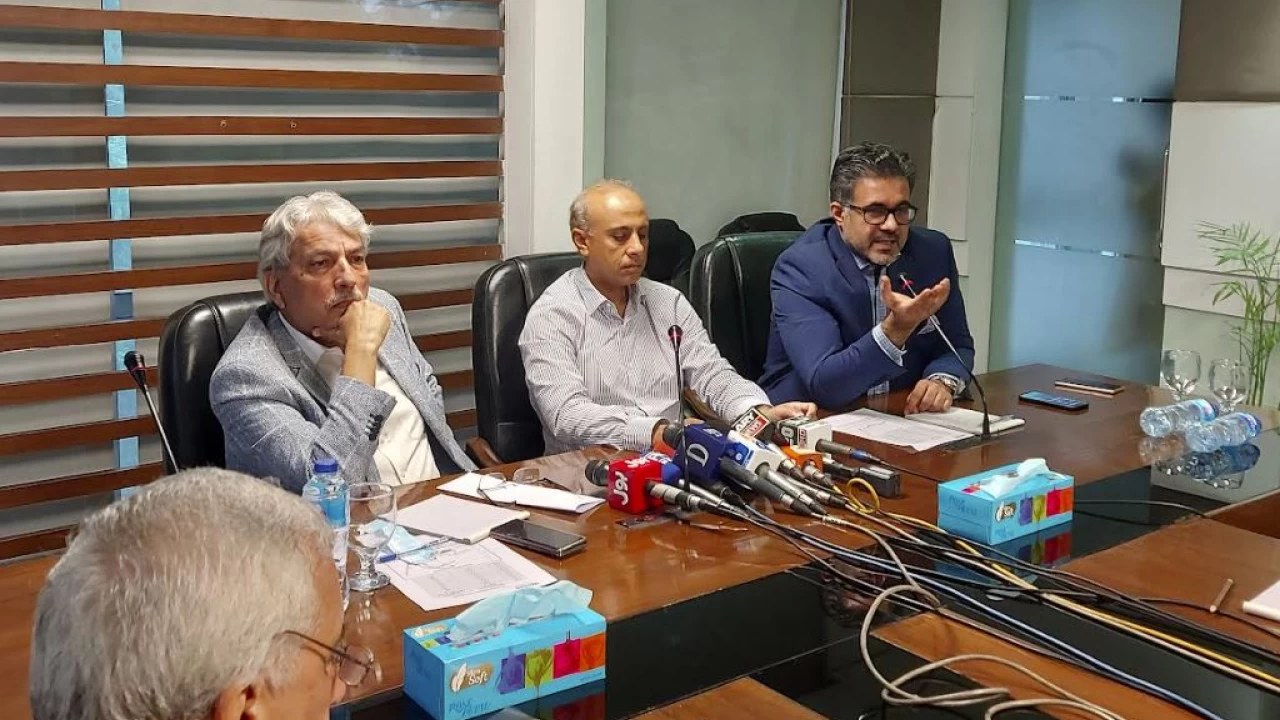 LAHORE: The All Pakistan Textile Mills Association (APTMA) Wednesday urged the federal government to restore gas supply to textile industry on an urgent basis as the industry had suffered a loss of almost $1 billion in exports due to non availability of gas and closure of more than 300 textile mills.
APTMA Chairman Abdul Rahim Nasir told a press conference at his office 26% upsurge in export of textiles during fiscal year 2021-22 was made possible only due to supply of energy at regionally competitive tariff.
He added that textile industry showed exemplary performance of uplifting textile exports from $ 12.5 Billion in 2020 to almost $ 20 Billion in 2022 registering 60% hike in exports.
Chairman APTMA North Mr Hamid Zaman, Senior Vice Chairman Kamran Arshad and Secretary General Mr Raza Baqir, Rahim Nasir were also present.
Nasir said exponential growth in textile sector has promoted investment of over $5 billion and establishment of 100 new textile units which when become operational would result in fetching additional export of more than $500 million per month or $6 billion per annum.
He pointed out that gas supply to industry has been suspended since June 30, 2022 which has almost halted production in the whole value added textile industry causing colossal loss to the economy.
He added large scale closure of mills has resulted in massive layoffs and unemployment spreading economic chaos.
The APTMA chief further said that it is inexplicable that the exporting sector, which was committed to uplift textile exports to $25 billion during 2022-23 and over $2 billion per month, is being denied energy / gas. He said that incessant supply of gas was imperative for textile industry to maintain momentum of export.
Speaking on the occasion, Chairman APTMA North Mr Hamid Zaman said the textile sector has repeatedly delivered its commitment to enhance exports and proven that they are a viable and long-term solution provider for economic stability of the country.
He observed that more than 50% of output will be lost this month with the very high risk of losing orders on a permanent basis and diversion of buyers from Pakistan to its competitors.
Zaman continued that currently textile industry was providing goods for the forthcoming Christmas and any delay in delivery schedule is fraught with risks of losing export markets for indefinite period with little chances for revival.
"If this momentum is lost due to energy supply and cost constraints, Pakistan will be forced to seek an additional $6 billion in loans from abroad, which under the circumstances may not even be possible," he stated.
Therefore, he said, under these circumstances, the gas supply to export oriented industry may be restored immediately.
Kamran Arshad, Senior Vice Chairman highlighting importance of textile sector in the mainstay of country's economy stated that textiles have 61% share in country's exports and 40% of manufacturing sector employment. He added that the fragile economy of the country cannot sustain consequences of closure of mills in the wake of non supply of gas.
Arshad stated that if the present opportunity of exports is lost due to non supply of gas, Pakistan would be forced to adopt heavy borrowing which is not at all feasible due to the current scenario.
He urged the government for adopting correct policy and restoration of gas without wastage of any further time.