Tariq Aziz being remembered on second death anniversary
He died on June 17, 2020, due to cardiac arrest.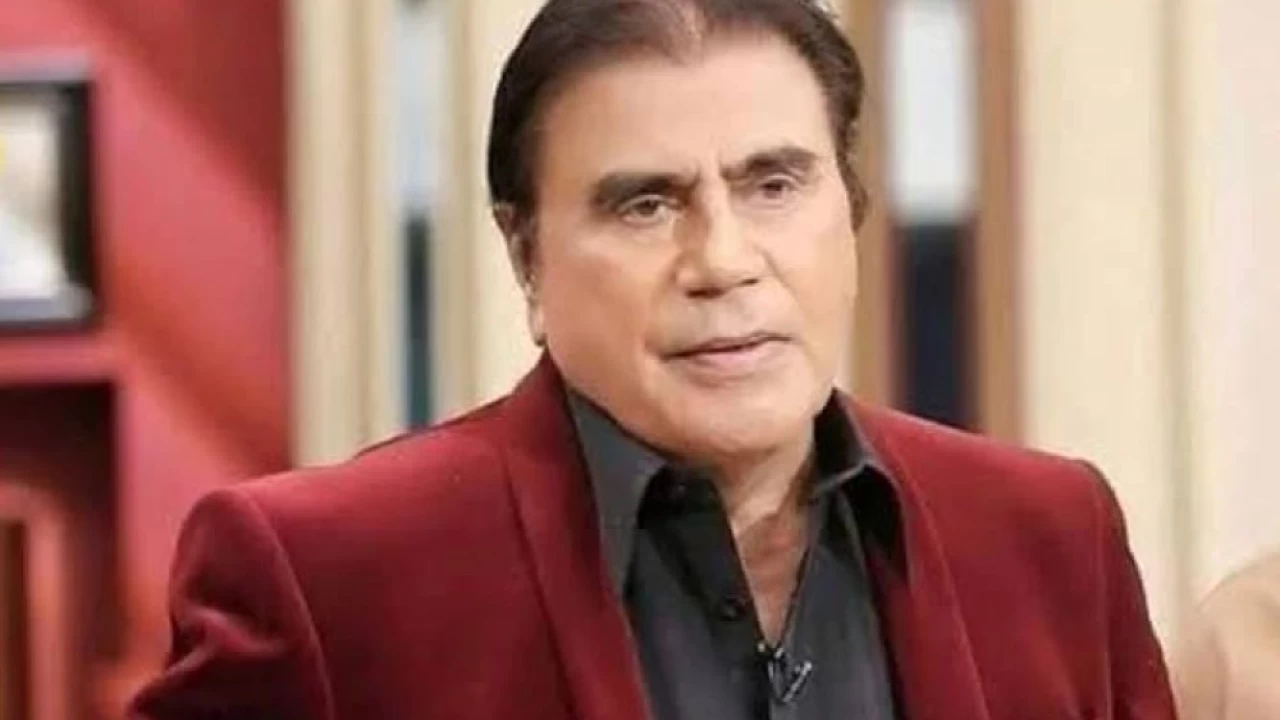 Lahore: Veteran television host Tariq Aziz is being remembered on his second death anniversary on Thursday (today).
Born in Jalandhar, 1936, got early education from Jalandhar and migrated in 1947 to Sahiwal, Pakistan. He did graduation from the Govt College Sahiwal.
Tariq Aaziz was a Pakistani television presenter, known for the quiz show Neelam Ghar. He started his career from Radio Pakistan in Lahore.
Aziz is also well known for hosting PTV's quiz show. Later on, the name of his show changed to 'Tariq Aziz show', and then it became 'Bazm E Tariq Aziz'. The veteran star interviewed many famous sports persons, celebrities, and intellectuals on his TV shows.
However, he earned fame since his first appearance on TV in 1974.
Furthermore, Tariq was the first person as a TV announcer in 1964.
In addition, he also appeared in Pakistani movies, starting his film career with Waheed Murad and Zeba in the film Insaniyat­­- released in 1967.
Tariq has also appeared in another Lollywood movie 'Haar Gaya Insaan' and worked in the Pakistan film industry in the late 1960s and 70s.
Tariq crowned two Nigar awards for his famous movie 'Salgira' in 1969.
Besides working in film industry, Aziz was a writer and poet as well and wrote many books including, Hazar Dastaan, Footpath sy Parliament tak, Iqbal Shanasi, Hamzad Da Dukh'.
The star received 'Pride of Performance Award' by the government of Pakistan in 1994 for his services to the entertainment industry.
He died at the age of 84 on June 17, 2020, due to cardiac arrest.
NASA data claims Russia has occupied 22pc of Ukraine farmland
The war's disruption of harvesting and planting could have a heavy impact on global food supplies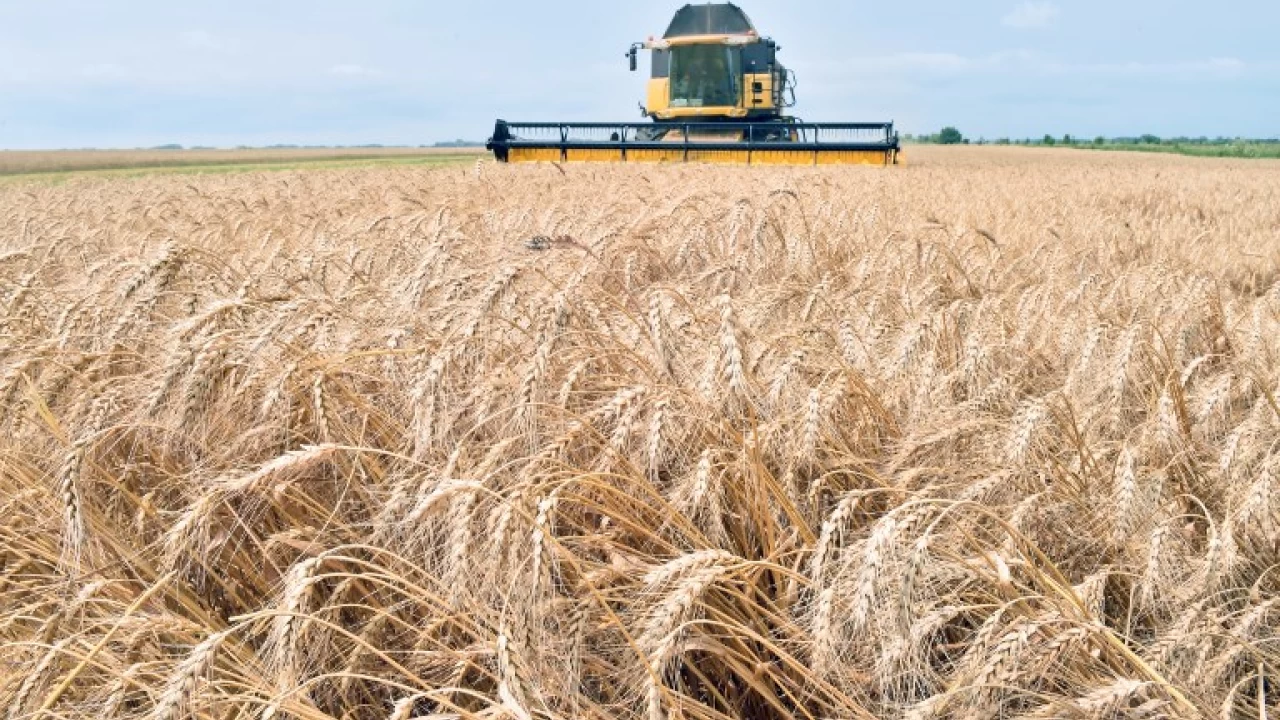 Russian forces now occupy about 22 percent of Ukraine's farmland since the February 24 invasion, impacting one of the major suppliers to global grain and edible oils markets, NASA said Thursday.
Satellite data analyzed by scientists at the US space agency shows that Russia's occupation of eastern and southern Ukraine gives it control of land that produces 28 percent of the country's winter crops, mainly wheat, canola, barley, and rye, and 18 percent of summer crops, mostly maize and sunflower.
The war's disruption of harvesting and planting – including farmers fleeing the war, the lack of labor and fields pockmarked by shelling – could have a heavy impact on global food supplies, NASA scientists said.
"The world's breadbasket is at war," said Inbal Becker-Reshef, director of NASA's Harvest program, which uses US and European satellite data to study global food production.
According to US data, before the war Ukraine supplied 46 percent of the sunflower oil traded on global markets, nine percent of the wheat, 17 percent of the barley, and 12 percent of maize.
Russia's invasion has blocked exports of food from Odessa, the main port on the Black Sea, and destroyed storage and transport infrastructure in some areas.
That means farmers in the entire country, but especially in occupied areas, have less options for getting their output into storage and to markets.
And it also threatens the planting of winter crops in the fall.
"We're in the beginning stages of a rolling food crisis that will likely affect every country and person on Earth in some way," said Becker-Reshef.
SOURCE: AFP
More showers during Eidul Azha holidays: PMD
Monsoon currents are continuously penetrating the country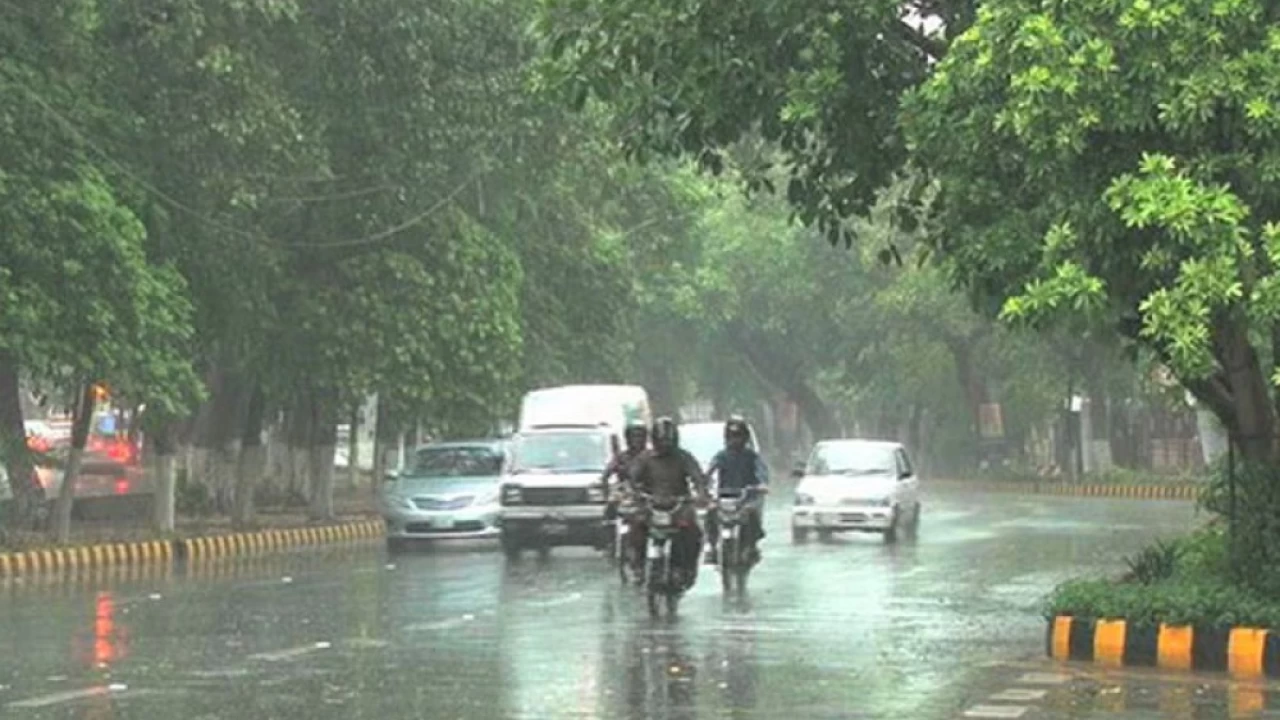 Islamabad: The Pakistan Meteorological Department (PMD) is predicting more showers during the Eidul Azha holidays.
According to the Met Office, monsoon currents are continuously penetrating the country and are likely to weaken during the next 24 hours, however, it may strengthen over the weekend.
Under the influence of current weather system more rains and thundershowers have been forecast in Islamabad, Kashmir, Swat, Mansehra, Kohistan, Abbottabad, Haripur, Peshawar, Mardan, Swabi, Nowshera, Kurram, Kohat, Mianwali, Sargodha, Hafizabad, M. B Din, Rawalpindi, Murree, Attock, Chakwal, Jhelum, Sialkot, Narowal, Lahore, Gujranwala, Gujrat, Sheikhupura, Faisalabad, Jhang, Sahiwal, Okara from July 9 to July 12 with occasional gap.
Isolated showers are also expected in Karachi, Hyderabad, Mirpurkhas, Dadu, Thatta, Badin, Zhob, Ziarat, Barkhan, Loralai, Bolan, Kohlu, Quetta, Kalat, Khuzdar, Lasbella, Awaran, Naseerabad, Sibbi, Panjgur, Turbat between July 8 and July 9.
Heavy falls may generate urban flooding in Rawalpindi/Islamabad, Peshawar, Faisalabad, Lahore, Gujranwala and Sialkot.
Thundershowers may trigger landslides in Kashmir, Galiyat, Murree, Chillas, Diamir, Gilgit, Hunza, Astore and Skardu.
Travelers and tourists are advised to remain extra cautious during the forecast period.
Rainstorms lash northeast China, trapping cars, buses in floods
Alerts for flood risks were also issued in Jilin province, north of Liaoning.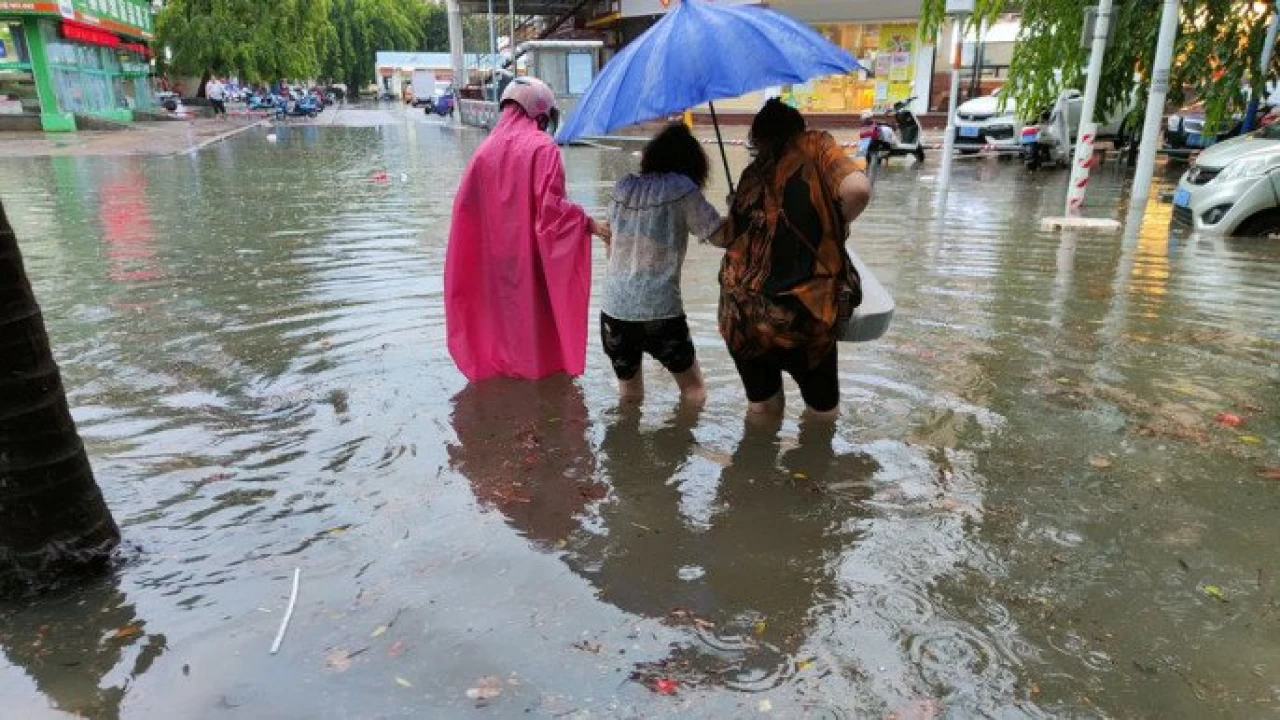 Beijing: Heavy rain battered China's northeastern rust belt on Thursday, triggering floods that trapped buses, swamped roads and disrupted commuters in cities, with more storms forecast for coming days.
In Shenyang, capital of Liaoning province, its 7.6 million residents were caught off-guard by the unexpectedly heavy rain even though several red alerts, the highest in a four-tier storm warning system, were issued on Wednesday.
Residents woke up to public messages on their mobile phones telling them to delay heading to work and call off any non-essential activities because of "extreme weather".
Traffic police data showed 52 waterlogged sections of roads, 30 of which were closed.
Five students and a driver were marooned in a school bus in one inundated area and had to be saved by rescuers in rubber boats, state television reported.
From the province of Hebei in the north to Anhui in the east, many motorists were trapped in their cars as engines stalled on waterlogged roads, state television footage showed this week.
In the past month, China has grappled with extreme weather from heatwaves to historic floods, with meteorologists blaming climate change and also the first typhoon of the season, Chaba.
Alerts for flood risks were also issued in Jilin province, north of Liaoning.
In Yanji, a Jilin city on the border with North Korea, a man was hailed for his bravery on social media after he dived into a raging river to rescue his wife despite not knowing how to swim, footage from state-run Xinhua news agency showed.
The two sustained some scrapes but suffered no severe injuries.
"I swear in my next life, I'll still marry him," the wife said in the footage, smiling.
Over the next 12 hours, flood-swollen rivers were expected to inundate farmland and urban areas in the cities of Changchun and Siping.
Liaoning and Jilin are expected to see more heavy downpours in the next two days before the rains start to dissipate.
SOURCE: Reuters