Repeated rainfall improves Islamabad's air quality
Islamabad's air quality becomes healthy after repeated monsoon rainfalls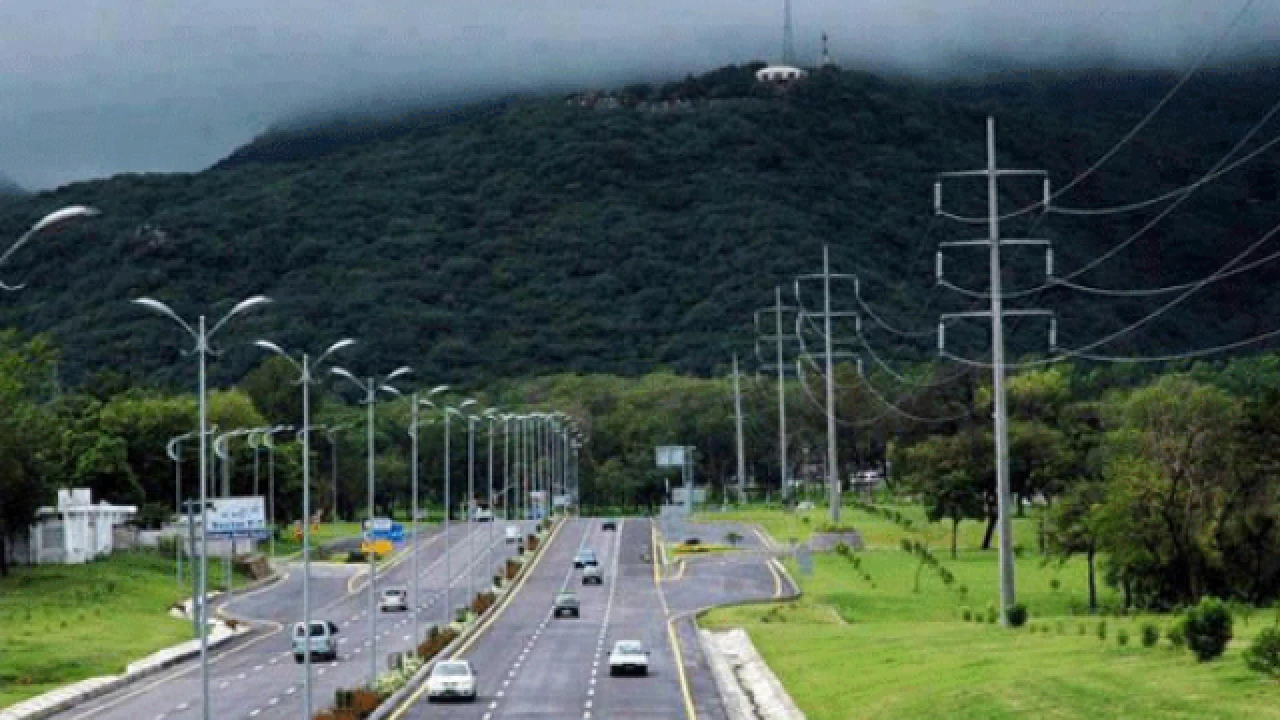 Islamabad: The air quality of the federal capital on Monday became healthy after the recent heavy rainfalls turned the weather serene and pollution-free.
The air quality was healthy as suspended particles were recorded below permissible limits in the atmosphere along with the pollutants' ratio due to consistent rainy weather and reduced vehicular traffic on the roads.
The air quality data has been collected by Pakistan Environmental Protection Agency (Pak-EPA) that monitors air pollutants ratio for 24 hours based on three intervals of eight hours data collection from different locations.
The Pak-EPA data revealed that the air quality throughout the three intervals of data monitoring remained low as the pollutants were below the permissible limits of national environmental quality standards (NEQS).
The hazardous air pollutant particulate matter of 2.5 microns (PM2.5), which was a lethal atmospheric contaminant, remained 16.33 micro grammes per cubic meter on average, which is lower than the NEQS of 35 mic-programmes per cubic meter and denotes the air quality healthy.
The PM2.5 is generated through combustion of an engine, industrial emissions, burning garbage or inflammable material and dust blown up by fast moving cars plying on non-cemented patches of the roads. Moreover, the frequent forest fires in the federal capital also created high suspended particles, dust and particulate matter in the atmosphere.
However, a spike was witnessed during the peak hours of hot dry weather in the past week that was mainly due to congestion of automobiles plying on the roads after schools vans, office buses and public cars caused congestion on the main thoroughfares, an official said.
The particulate matter had remained above the permissible limits beyond 40 microns prior to the onset of rainfall which was mainly due to persistent hot and dry weather.
The nitrogen dioxide (NO2) and sulphur dioxide (SO2) were recorded below permissible ratio as it were recorded 3.99 and 11.33 micro-grammes per cubic meter in past 24 hours in the atmosphere against the NEQS of 80 and 120 micro-grammes per cubic meter respectively.
These effluents were mainly produced during the operational activities of industrial plants and factories that were already under control, he said.
He urged the masses with respiratory conditions and other critical heart or lungs diseases to avoid prolonged outdoor visits and wear face coverings and goggles when the air quality was unhealthy while venturing outdoors.
The Pakistan Meteorological Department had also cautioned of torrential rains expected from Monday (June 20) night to Wednesday (June 22) due to a strong weather system entering the upper and central parts of the country on Monday that would result into an inclement weather.
The US Embassy air quality data also reported good air quality in the Capital with 25 AQI that denoted less prevalence of PM2.5 and other atmospheric pollutants.
SOURCE: APP
Metro bus service a relief for commuters amid fuel price hike: PM
He announced to offer free transportation service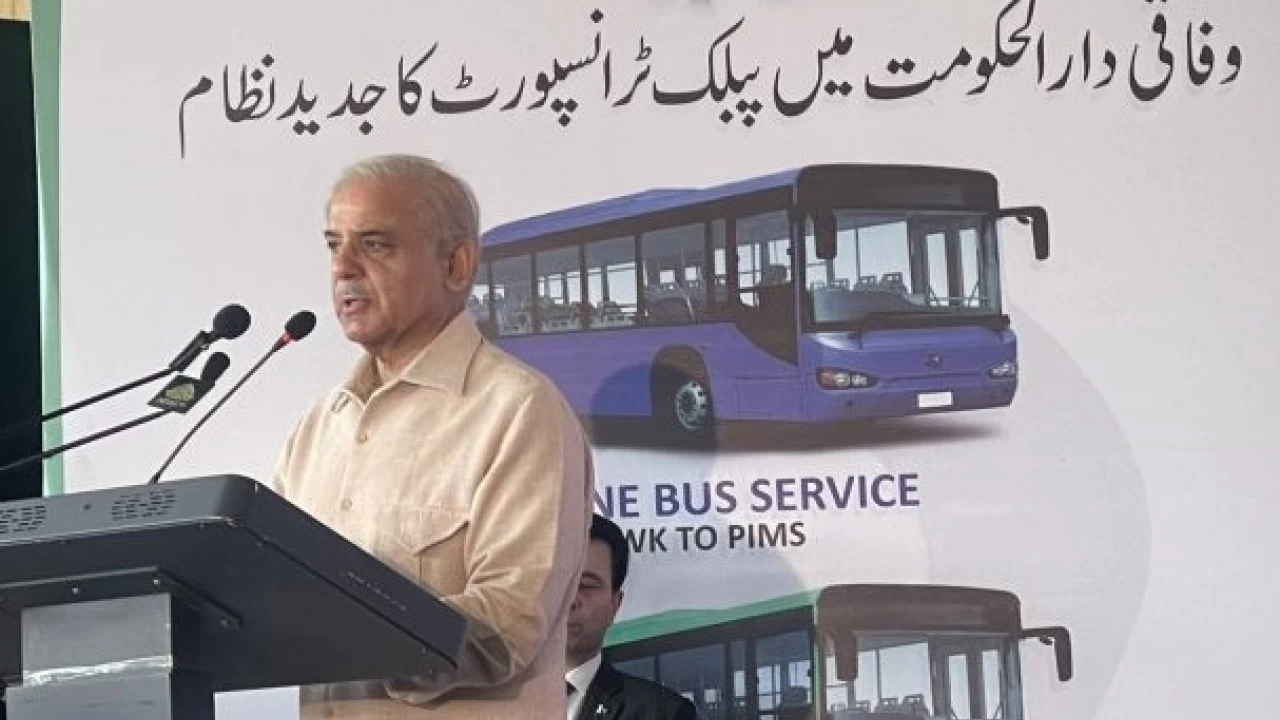 Islamabad: Prime Minister Shehbaz Sharif on Thursday inaugurated the first four-line interconnected Islamabad metro bus service, terming the step a big relief for commuters of the twin cities dealing with high fuel prices.
Addressing at the launch of Green and Blue lines of the mass transit metro bus service, he termed the service a gift for the residents of the twin cities of Islamabad and Rawalpindi, which will accommodate common man, students and workers plying on the routes.
With the service, Bhara Kahu, GT Road, Koral and Rawalpindi have been connected through Green, Orange, Blue and Red Lines respectively.
The bus service will run from Baharakahu to PIMS (Green Line) & Koral to PIMS (Blue Line) where all the Green Blue service will merge with Red Line (Rawalpindi Islamabad Metro). From Faiz Ahmad Faiz bus stop, the passengers can take Orange line to Airport.
The prime minister mentioned that at the time when the petrol prices skyrocketed, the launch of four metro bus lines would be a sigh of relief for commuters.
He said a decent and on-time transportation service on regular basis was a service to common man and lauded the efforts of Interior Minister and the Chairman CDA for service delivery.
He announced to offer free transportation service to commuters for one month.
PM Sharif regretted that a delay in launch of service for four year during the previous tenure incurred heavy losses to national exchequer.
He directed completion of allied services to metro bus project on urgent basis to facilitate the common man.
PM Sharif said the shuttle service from Rawat to Koral was under consideration and funds would be provided for an early launch.
He said every penny of national exchequer would be spent judiciously for the uplift of citizens and stressed that every public project be monitored to avoid lapses in delivery.
The prime minister said efforts were afoot to control inflation in the country through short-term relief measures.
He said the government would promote solar power generation projects to mitigate the challenges of shortage of electricity.
He lauded the step of the Punjab government to provide free electricity to consumers using 100 units and hoped that the other provinces would also emulate the facility.
The prime minister appreciated the efforts of Interior Minister Rana Sanaullah for the steps taken regarding the welfare of Islamabad police and their families.
The prime minister also laid the foundation stone of a Command and Control centre for metro buses at Bhara Kahu, which will be completed in six months.
Interior Minister Rana Sanaullah said the service would accommodate the residents of Islamabad and adjoining areas as an affordable and decent transportation.
He mentioned that Shehbaz Sharif throughout his political career took steps to facilitate the common man.
Chairman CDA Amir Ahmed Ali said 30 buses from China had been added to the fleet to facilitate the services.
He said from Koral to PIMS, 13 bus stations had been set up with headway of six minutes. Due to road construction up to Rawat, a bus shuttle from PWD will run.
He said there are 8 stations complete on Green Line, whereas the rest of six stations would be completed by August 14.
A bus depot had been established at Bhara Kahu to save the dead mileage.
The CDA Chairman said a smart card would also be launched to be used on all bus services, including Rawalpindi's Red Line.
The Command and Control Centre will be completed in six months.
He said Islamabad was the first city in the country with four bus lines operating and vowed to expand in the capital's sector areas at a stretch of 8-9 kilometres.
Boris Johnson resigns as British PM
British Prime Minister Boris Johnson makes a statement at Downing Street in London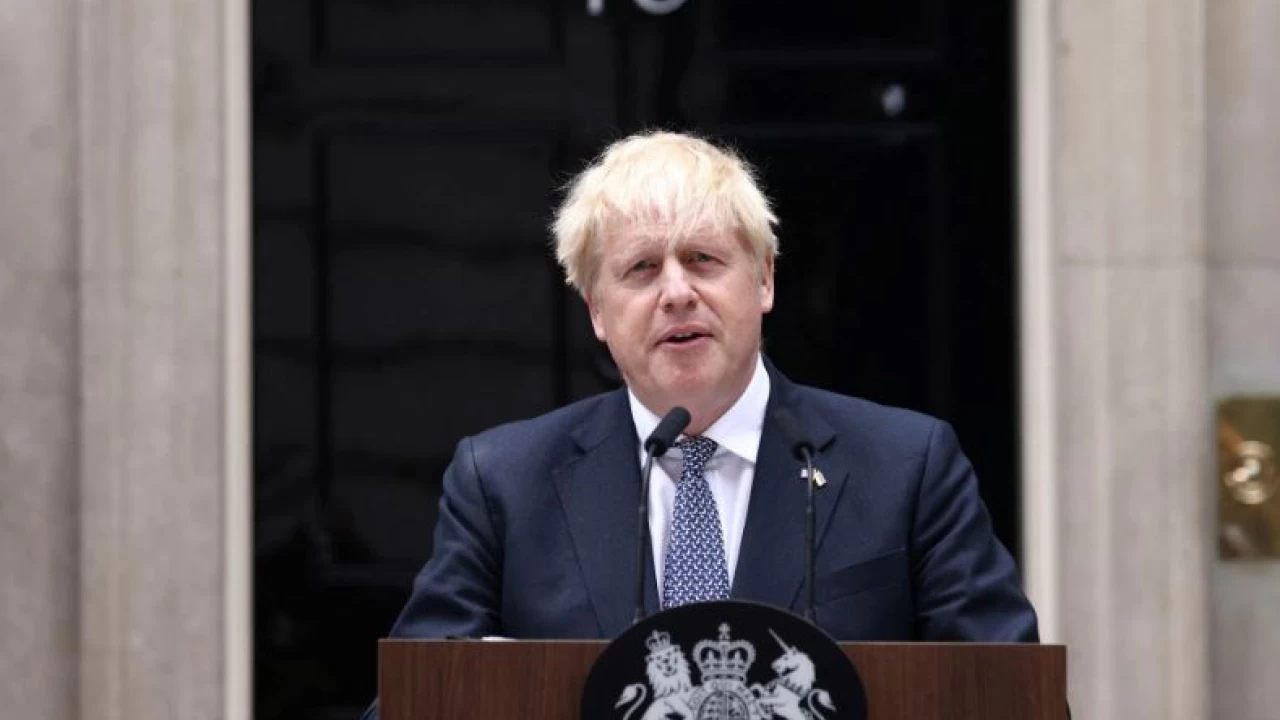 London: Boris Johnson said on Thursday he was resigning as Britain's prime minister, bowing to calls from ministerial colleagues and lawmakers in his Conservative Party.
"The process of choosing that new leader should begin now," Johnson said at the door of Number 10 Downing Street.
"And today I have appointed a cabinet to serve, as I will until a new leader is in place."
After days of battling for his job, the scandal-plagued Johnson had been deserted by all but a handful of allies after the latest in a series of scandals broke their willingness to support him.
"His resignation was inevitable," Justin Tomlinson, deputy chairman of the Conservative Party, said on Twitter. "As a party, we must quickly unite and focus on what matters. These are serious times on many fronts."
The Conservatives will now have to elect a new leader, a process that could take weeks or months.
SOURCE: Reuters
PM Shehbaz Sharif chairs meeting of energy task force
Meeting aimed at taking important decision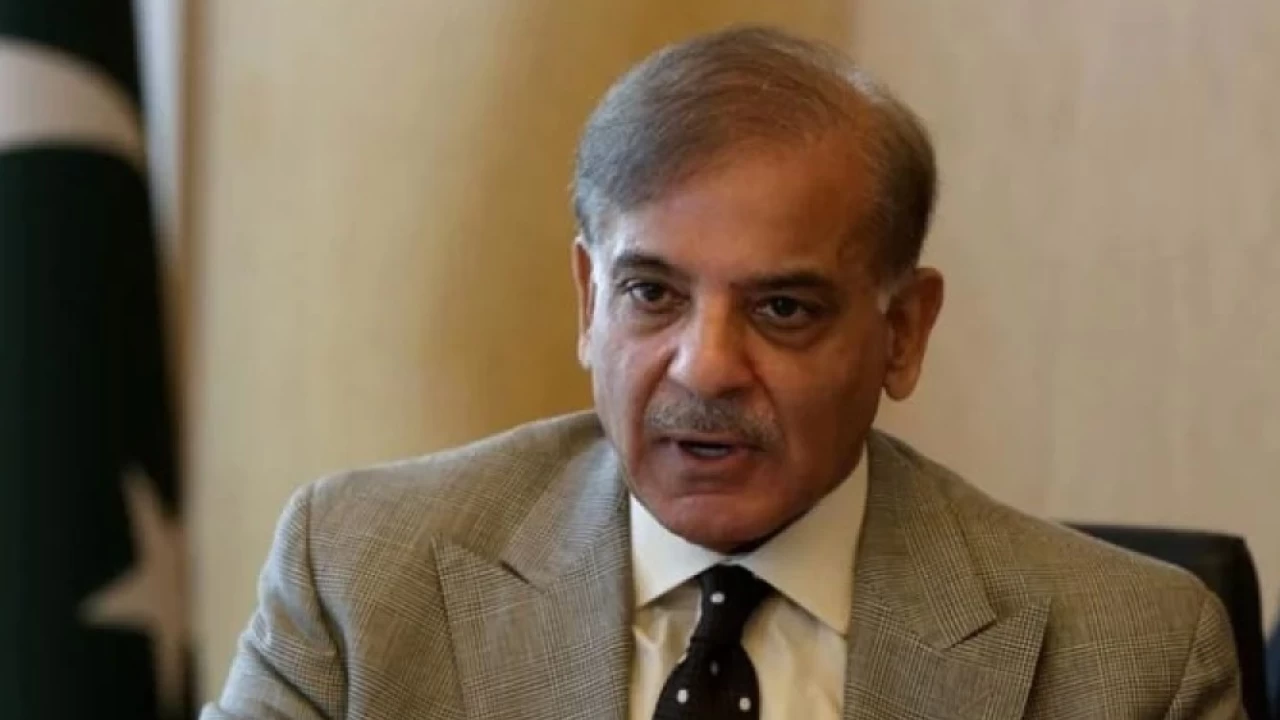 Islamabad: Prime Minister Shehbaz Sharif on Thursday chaired the meeting of energy task force to find ways and solutions to address the problems related to power generation.
The meeting aimed at taking important decisions regarding the solar and green energy generation projects.
Planning Minister Ahsan Iqbal, Information Minister Marriyum Aurangzeb, Shahid Khaqan Abbasi and senior officials attended the meeting.