Ex-PM Imran calls for sending rulers to jail over 'shameful' passage of NAB law
The PTI chief announces to approach the Supreme Court against the NAB amendments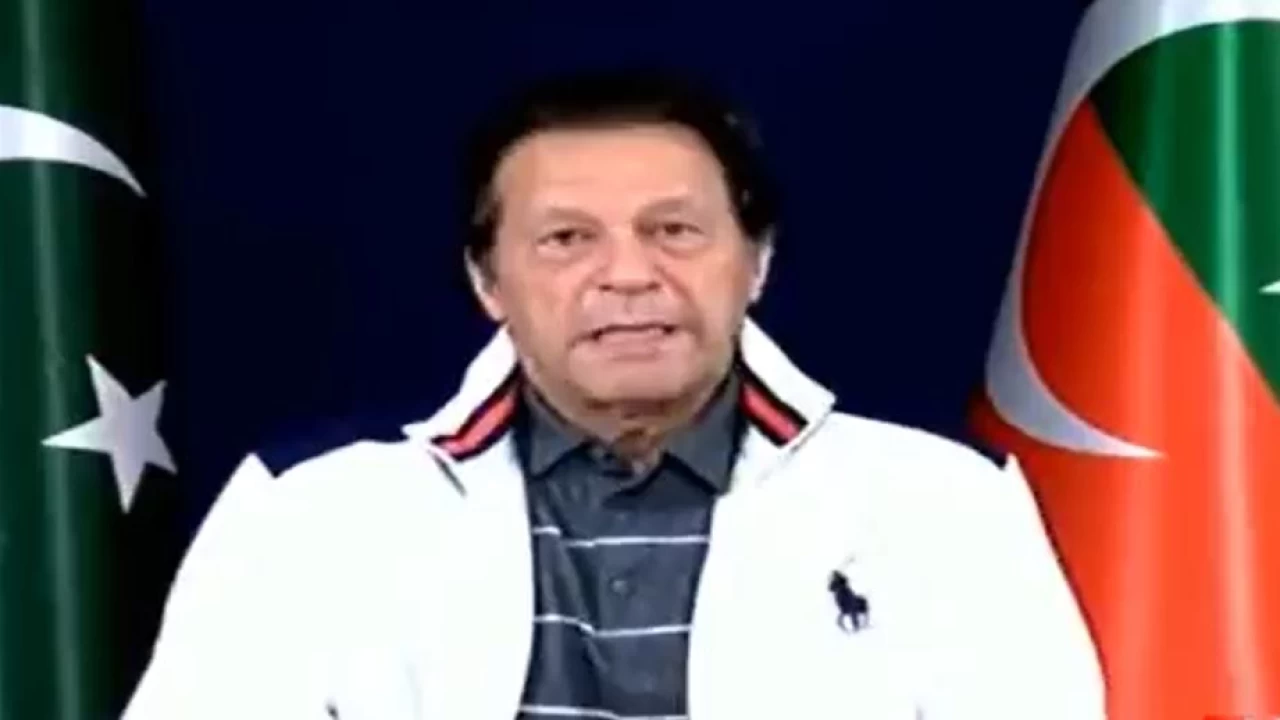 Islamabad: PTI Chairman and former prime minister on Tuesday stressed incumbent rulers must imprisoned for "shamelessly" passing the amendments in the National Accountability Bureau (NAB) laws.
Addressing a press conference, he said they [rulers] should be put in jail for their shamelessness act.
"Nobody can pass such laws the way this government did, so I announce approaching the Supreme Court against the NAB amendments."
The government passed the National Accountability (Amendment) Bill, 2022, in the National Assembly and the Senate last month, but President Arif Alvi returned the bill unsigned. Later, on June 9, the government passed the law in the joint sitting of the Parliament.
However, President Arif Alvi, a day earlier, rejected the bill amending the NAB Ordinance due to the "flaws in its implementation". As a result, the bills will automatically become laws within 10 days.
Explaining how the leaders of the two big political parties -- PPP and PML-N -- would be "saved" after the changes, teh former premier said the government amended section 14 of the law, which now states that a person will only be held accountable for the "money left in the fake accounts (when a person is arrested)".
Imran Khan said under the current tax laws, a person has to provide the trail of his money as the onus lies on them, not the Federal Board of Revenue (FBR).
But the PTI leader said after the NAB law amendments, the watchdog will have to prove whether a person accumulated wealth illicitly as the government has shifted the burden from the person to the watchdog.
Khan said the second change was made to the "assets beyond means" -- section 9 -- of the NAB law, which will provide relief to "major government leaders".
"If I am a public office holder earning an income of Rs50, then I will have to explain why I have assets worth Rs100 and where did I get the extra Rs50 from. But now, they have reversed the role and the NAB will have to explain how did a public office holder get extra assets," he said.
He further claimed the amendments to section 21 have now made the information on foreign assets inadmissible which meant that PML-N supremo Nawaz Sharif and PML-N Vice President Maryam Nawaz will get "clean chits" in Avenfield Fileds case.
He said Khurram Dastgir's statement was proof that he came to the government to get NRO, adding that inflation and public issues were not the priority of the government.
According to sources, Khawaja Asif's statement regarding the President was considered shameful and deviation from oath.
Afghan health official warns of disease outbreak among earthquake survivors
"The people are extremely needy for food and clean water"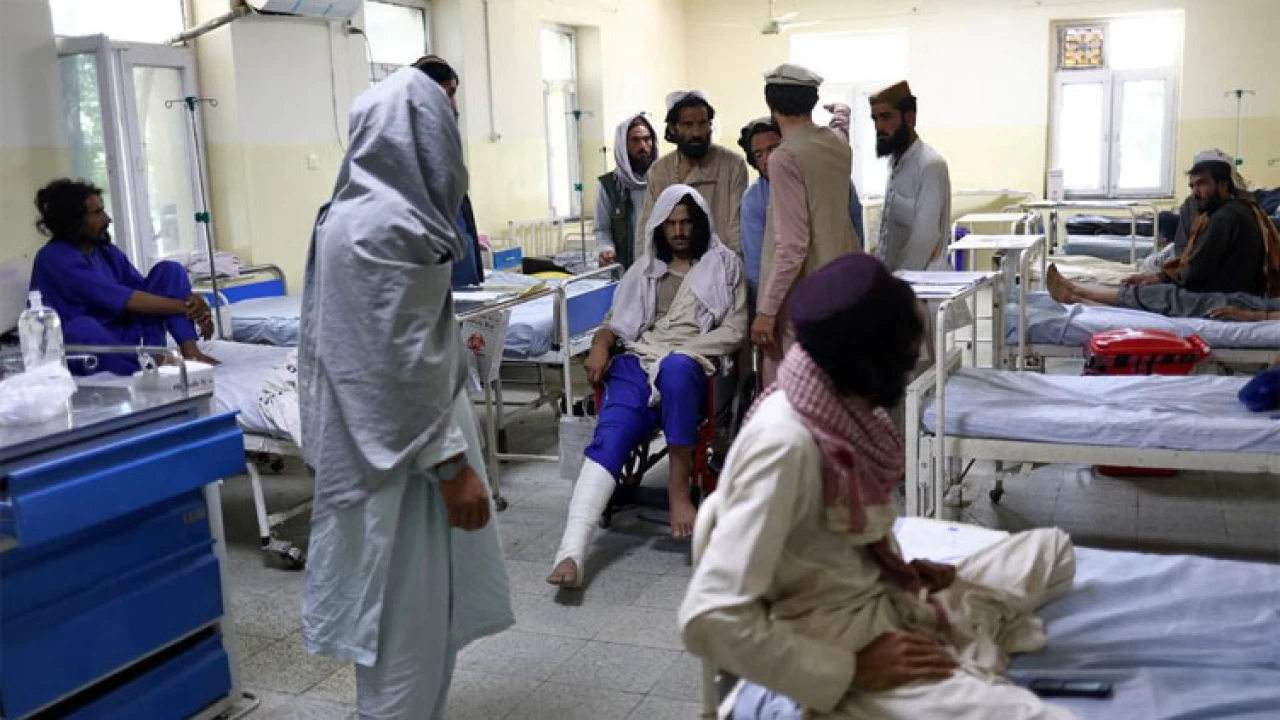 Kabul: Thousands affected by a deadly earthquake in eastern Afghanistan are in need of clean water and food and are at risk of disease, an Afghan health ministry official said on Sunday, days after a U.N. agency warned of a cholera outbreak in the region.
At least 1,000 people were killed, 2,000 injured and 10,000 homes destroyed in Wednesday s earthquake, after which the U.N. humanitarian office (OCHA) warned that cholera outbreaks in the aftermath are of particular and serious concern.
"The people are extremely needy for food and clean water," Afghanistan s health ministry spokesperson Sharafat Zaman told Reuters, adding officials had managed medicines for now but handling those who had lost their homes would be a challenge.
"We ask the international community, humanitarian organisations to help us for food and medicine, the survivor might catch diseases because they don't have proper houses and shelters for living," he said.
The disaster is a major test for Afghanistan s hardline Taliban rulers, who have been shunned by many foreign governments due to concerns about human rights since they seized control of the country last year.
Helping thousands of Afghans is also a challenge for countries that had imposed sanctions on Afghan government bodies and banks, cutting off direct assistance, leading to a humanitarian crisis even before the earthquake.
The United Nations and several other countries have rushed aid to the affected areas, with more due to arrive over the coming days.
Afghanistan s Taliban administration called for a rolling back of sanctions and lifting a freeze on billions of dollars in central bank assets stashed in Western financial institutions. read more
In Kabul, hospitals more used to treating victims of war have opened their wards to earthquake victims, but a majority of people remain in the areas destroyed by the earthquake.
"Our houses were destroyed, we have no tent... there are lots of children with us. We have nothing. Our food and clothes...everything is under rubble," Hazrat Ali, 18, told a Reuters team in Wor Kali, a village of the hardest-hit Barmal district.
"I have lost my brothers, my heart is broken. Now we are just two. I loved them a lot," he said.
SOURCE: Reuters
Rigging, incidents of violence disrupts Sindh LG polls
Video of public rigging in Sindh local body elections went viral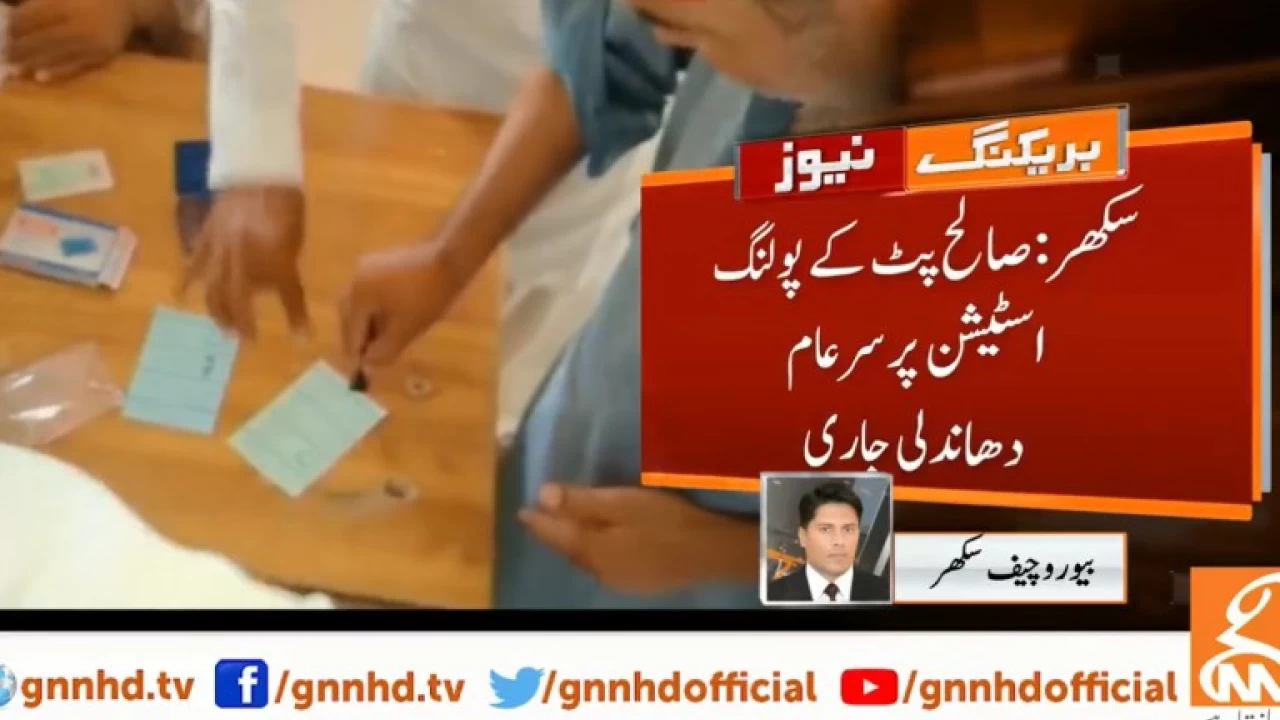 Sukkar: Incidents of rigging and violence are being reported during the Polling for the first phase of Local Government elections in fourteen districts of Sindh.
Polling for the first phase of local government elections in Sindh is underway which started at 8am and will continue till 5pm without any break in 14 districts of the province including Sukkur, Shaheed Benazirabad, Larkana, Mirpur Khas, Umarkot, Tharparkar, Sanghar, Naushehro Feroze, Kanbar-ShahdadKot, Shikarpur, Jacobabad, Kahmor, Ghoki and Khairpur.
However, as soon as the balloting started, reports of rigging as well as violence poured in.
A video of rigging during polls goes viral on socila media showing that more than one voter are stamping on their votes publically on the Returning Officer's table.
سکھر: صالح پٹ میں پولنگ اسٹیشن پر کھلے عام دھاندلی جاری @MediaCellPPP @AliHZaidiPTI @PTIofficial #GNN pic.twitter.com/lZIWwdjiZk

— GNN (@gnnhdofficial) June 26, 2022
On the other hand, violence in Sukkur, Kandhkot, Nawabshah, Ghotki and Mirpur Mathelo left dozens of people injured. At least one polling station in Kandhkot was attacked by dacoits.
Polling in Municipal Committee Ward 13 was suspended after a conflict resulted in the death of one person in Tando Adam.
The polling station was immediately shut down after the incident.
In Kandhkot, at least 20 people were reportedly injured as a fight broke out between the workers of rival political parties in ward 10 during the local bodies polls in Kandhkot on Sunday.
A large contingent of police and rangers rushed to the scene to restore the law and order.
A scuffle between PPP and JUI candidates also broke out in Sukkur that left two people injured including JUI general councilor candidate Ghulam Mustafa.
The incident was reported in Fareed Mehr polling station in Pano Aqil.
JUI candidate has alleged that the attack was 'unprovoked'.
PM resolves to equip youth with latest education, skills
Pakistan would host 10th Commonwealth Youth Ministers Meeting in Islamabad in January next year.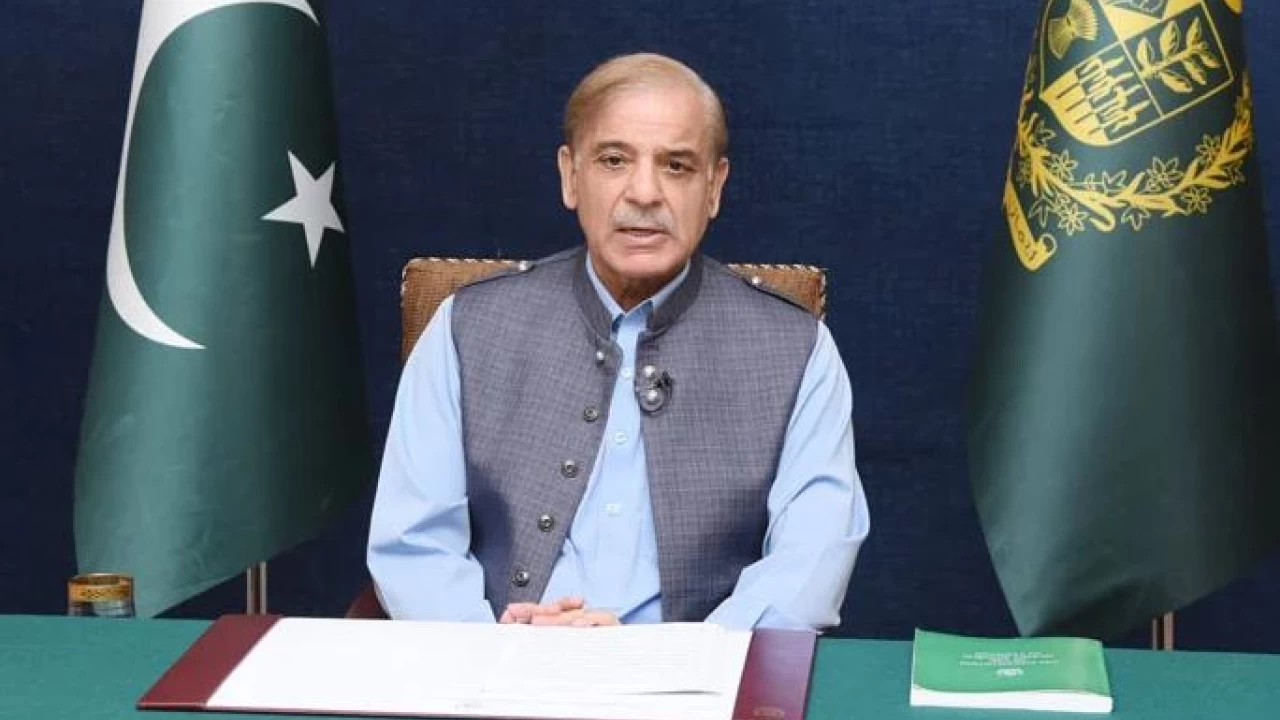 Islamabad: Prime Minister Muhammad Shehbaz Sharif Saturday expressed the resolve to take all such measures that could help in increasing the digital transformation and promote literacy and skills of the Pakistani youth in all forms of education and learning.
In a virtual address at the Commonwealth Heads of Government Meeting (CHOGM) being held in Kigali, Rwanda, the prime minister said that about more than sixty percent of the total population of the Commonwealth countries comprised of the youth who held the future of their countries in their hands.
"Further with increased role of technology and use of digital medium, we have come to realize that digital transformation is a key to achieve innovative, inclusive and sustainable growth," he added.
About the CHOGM, the prime minister said that it gave him immense pleasure that they had gathered to think about their nations.
He appreciated the impacts of such a multilateral forum which could create on their shared goals, values, and principles as per Commonwealth charter.
He also reiterated that Pakistan was ready to contribute to the collective endeavours for the development of Commonwealth youth.
The prime minister also announced that Pakistan would host 10th Commonwealth Youth Ministers Meeting in Islamabad in January next year and invited the Commonwealth youth ministers to visit Pakistan and explore the beauty and diversity of the beautiful country.