PM vows to steer Pakistan out of current economic woes
Government to overcome current economic situation and provide relief to public: PM
Islamabad: Prime Minister Muhammad Shehbaz Sharif Tuesday said that they had inherited severe economic crises left behind by the previous government, but with hard work and dedication, the collation government would steer the country out of the current challenges.
Speaking to media after chairing a meeting of the federal cabinet, the prime minister, in an apparent reference to the Pakistan Tehreek-e-Insaf government, said that it had left behind a backlog of worst and faulty economic policies, tainted with poor performance.
Criticizing his predecessors, he said the previous government reduced petroleum prices at the time of their exit from power corridors which smack of conspiracy and based upon ill-will.
"If they had any concerns and felt pains for the people, they ought to leave behind a precedent of serving the masses by providing any relief, so that it can be said that they had worked for the people," the prime minister regretted.
The prime minister said that these were hard times, and they had taken difficult and bold decisions and hinted that if required in future, they would take such like steps for the economic turnaround.
"We will not budge from taking the necessary steps to set country's economy on the right track with hard work and nation's prayers," he stressed.
The coalition government was determined to steer the country out of the current economic crises by striving day and night.
Expressing his optimism, the prime minister said it was his strong conviction that the good times were in store for the country.
About the International Monetary Fund (IMF) agreement, the prime minister observed that the previous PTI's government had promised to increase prices and impose taxes, but they retracted and violated the pact which they ought to abide by.
He said that due to such ploys by the previous government, today, the country was facing difficulty with the IMF.
He also mentioned that global economic situation was complicated as the prices of petrol and grains were spiraling.
The government had decided to increase prices of petroleum products with heavy heart, he said, adding, under a decision in the budget, about 70 million people were being provided financial support worth millions of rupees through activation of a helpline.
The prime minister further explained that in the budget, they had decided to divert burden from the poor and levy tax upon the wealthy people.
He expressed the confidence that the affluent and wealthy class would pay taxes and offer sacrifice for the country and nation.
PTI's five members Punjab Assembly take oath
Speaker Perviaz Elahi presided over the session.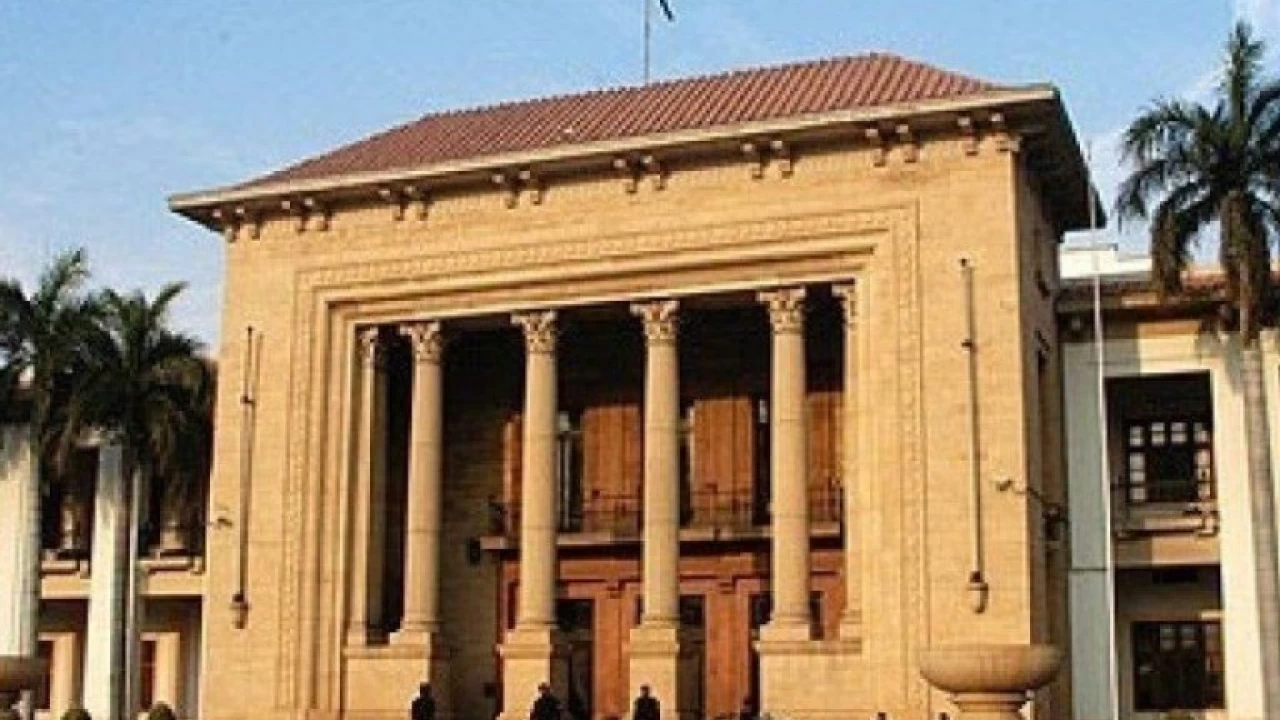 Lahore: Five new members of Punjab Assembly of the Pakistan Tehreek-e-Insaf (PTI) took oath today.
According to details, Speaker Punjab Assembly Chaudhry Perviaz Elahi chaired the 41st session of the House. Speaker Punjab Assembly administered the oath to the newly elected lawmakers.
Five new lawmakers of the PTI, who had been notified by the Election Commission of Pakistan on reserved seats, took oath during the Punjab Assembly session.
The ECP on Wednesday had issued notifications for five reserved seats of Pakistan Tehreek-e-Insaf (PTI) in the Punjab Assembly following the Lahore High Court verdict.
The ECP had issued notifications for the PTI's lawmakers Batool Zain Janjua, Saira Raza, Fouzia Abbas Naseem on the vacant seats for women and Habkook Rafiq and Samuel Yaqoob were notified as the lawmakers on the minority seats.
It is pertinent to mention that the Election Commission of Pakistan (ECP) on May 26 de-seated 25 dissident MPAs of the PTI who had voted for PML-N's Hamza Shehbaz in the election for Punjab chief minister, stating that they had defected from the party.
Rainstorms lash northeast China, trapping cars, buses in floods
Alerts for flood risks were also issued in Jilin province, north of Liaoning.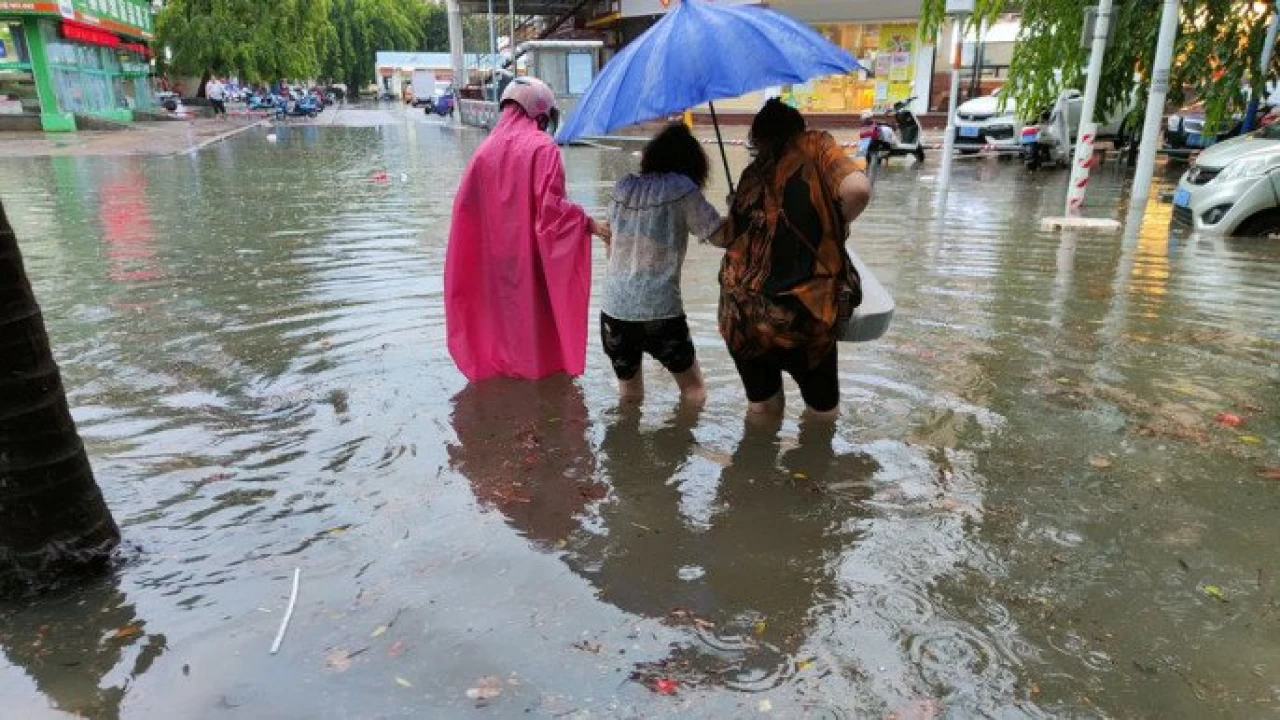 Beijing: Heavy rain battered China's northeastern rust belt on Thursday, triggering floods that trapped buses, swamped roads and disrupted commuters in cities, with more storms forecast for coming days.
In Shenyang, capital of Liaoning province, its 7.6 million residents were caught off-guard by the unexpectedly heavy rain even though several red alerts, the highest in a four-tier storm warning system, were issued on Wednesday.
Residents woke up to public messages on their mobile phones telling them to delay heading to work and call off any non-essential activities because of "extreme weather".
Traffic police data showed 52 waterlogged sections of roads, 30 of which were closed.
Five students and a driver were marooned in a school bus in one inundated area and had to be saved by rescuers in rubber boats, state television reported.
From the province of Hebei in the north to Anhui in the east, many motorists were trapped in their cars as engines stalled on waterlogged roads, state television footage showed this week.
In the past month, China has grappled with extreme weather from heatwaves to historic floods, with meteorologists blaming climate change and also the first typhoon of the season, Chaba.
Alerts for flood risks were also issued in Jilin province, north of Liaoning.
In Yanji, a Jilin city on the border with North Korea, a man was hailed for his bravery on social media after he dived into a raging river to rescue his wife despite not knowing how to swim, footage from state-run Xinhua news agency showed.
The two sustained some scrapes but suffered no severe injuries.
"I swear in my next life, I'll still marry him," the wife said in the footage, smiling.
Over the next 12 hours, flood-swollen rivers were expected to inundate farmland and urban areas in the cities of Changchun and Siping.
Liaoning and Jilin are expected to see more heavy downpours in the next two days before the rains start to dissipate.
SOURCE: Reuters
Pak Army coordinating rescue operation to evacuate Shehroze Kashif, Fazal Ali 
Bad weather hampers rescue operation for Shehroze Kashif, Fazal Ali on Nanga Parbat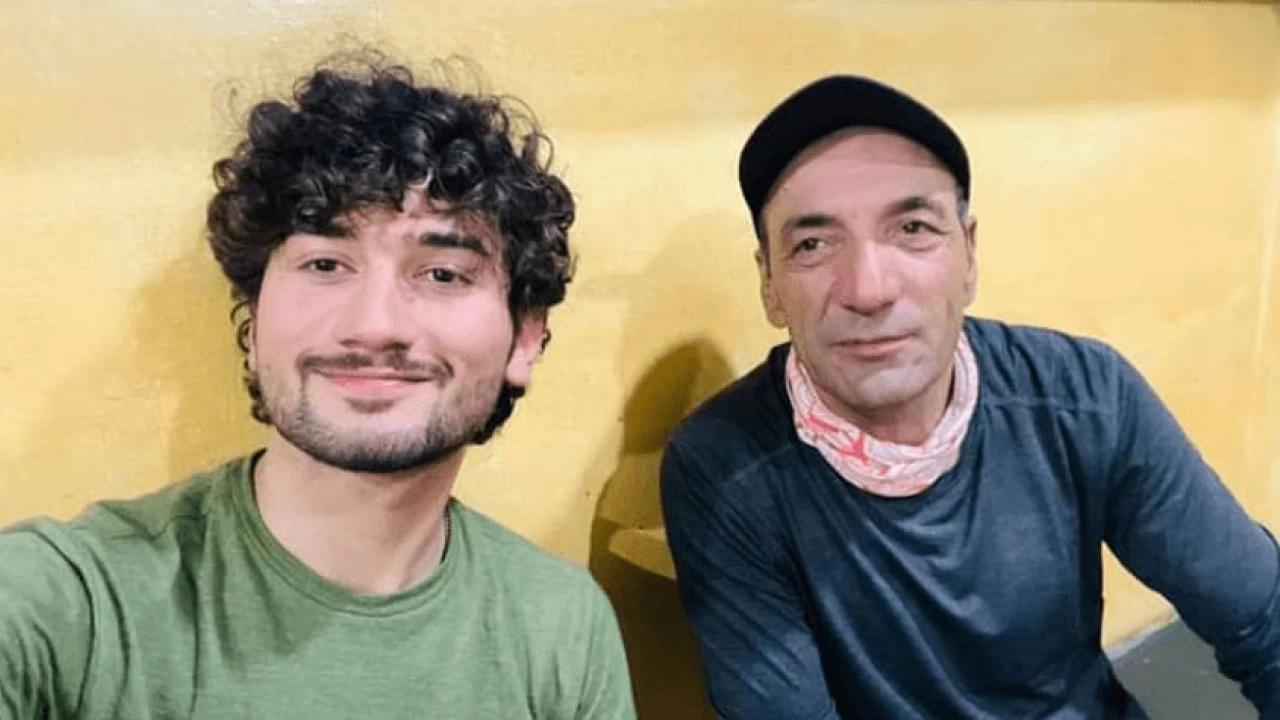 Gilgit: Pakistan army, since Wednesday, is coordinating a high risk rescue operation to evacuate stranded mountaineers Shehroze Kashif and Fazal Ali who are stuck at Nanga Parbat.
According to Inter-Services Public Relations (ISPR), Pakistan army aviation helicopters and a ground search team comprising high-altitude porters are employed to rescue the mountaineers.
Pakistan army aviation pilots, in a daring attempt, flew two helicopter missions despite bad weather conditions but couldn't pick up the mountaineers due to dense clouds and very high altitude.
Meanwhile, the ground search team is also nearing stranded mountaineers who are currently at Camp-3 at 21000 feet of height.
The army aviation pilots will fly again on Thursday subject to weather conditions as ground team attempt to rescue the mountaineers to Camp-2.