Vienna returns as world's 'most liveable city'
The United Kingdom's capital London was the world's 33rd most liveable city,
London: The Austrian capital Vienna has made a comeback as the world's most liveable city, according to an annual report from the Economist published Thursday.
The Ukrainian capital Kyiv was not included this year after Russia invaded the country in late February, while Russian cities Moscow and St Petersburg fell in the rankings over "censorship" and the impact of Western sanctions.
Vienna snatched the top spot from Auckland, which tumbled down to 34th place due to coronavirus pandemic restrictions, according to the report by the Economist Intelligence Unit (EIU).
"Vienna, which slipped to 12th place in our rankings in early 2021 as its museums and restaurants were closed, has since rebounded to first place, the position it held in 2018 and 2019," it said.
"Stability and good infrastructure are the city's main charms for its inhabitants, supported by good healthcare and plenty of opportunities for culture and entertainment."
Europe boasted six out of the top ten cities.
The Austrian capital was followed by the Danish capital Copenhagen and Switzerland's Zurich. Fellow Swiss city Geneva came sixth, Germany's Frankfurt seventh, and the Netherlands' Amsterdam ninth.
Canada also did well.
Calgary came in joint third position, followed by Vancouver in fifth place and Toronto in the eighth.
Japan's Osaka and Australia's Melbourne shared the tenth place.
France's capital Paris came 19th, 23 places up from last year.
The Belgian capital Brussels was 24th, just behind Canada's Montreal.
The United Kingdom's capital London was the world's 33rd most liveable city, while Spain's Barcelona and Madrid came 35th and 43rd respectively.
Italy's Milan ranked number 49, the US city of New York 51, and China's Beijing came 71st.
Lebanon's capital Beirut, which was ravaged by a 2020 port explosion and is battling a crippling financial crisis, was not included in the ranking of business destinations.
Neither was the Ukrainian capital Kyiv, after the Russian invasion on February 24 forced the EIU to abort its survey of the city.
Russia's capital Moscow saw its liveability ranking fall by 15 places, while St Petersburg slipped by 13 places.
"Increased censorship accompanies the ongoing conflict," the report noted.
"Russian cities are additionally seeing restrictions on culture and environment as a result of Western economic sanctions."
Other cities in Eastern Europe cities were considered less stable following "raised diplomatic tensions" due to the war in Ukraine.
The capital of war-torn Syria, Damascus, retained its place as the least liveable city on the planet.
SOURCE: AFP
45 people die in flash flooding in Balochistan: PDMA
The Meteorological Department has forecast more rain in Quetta.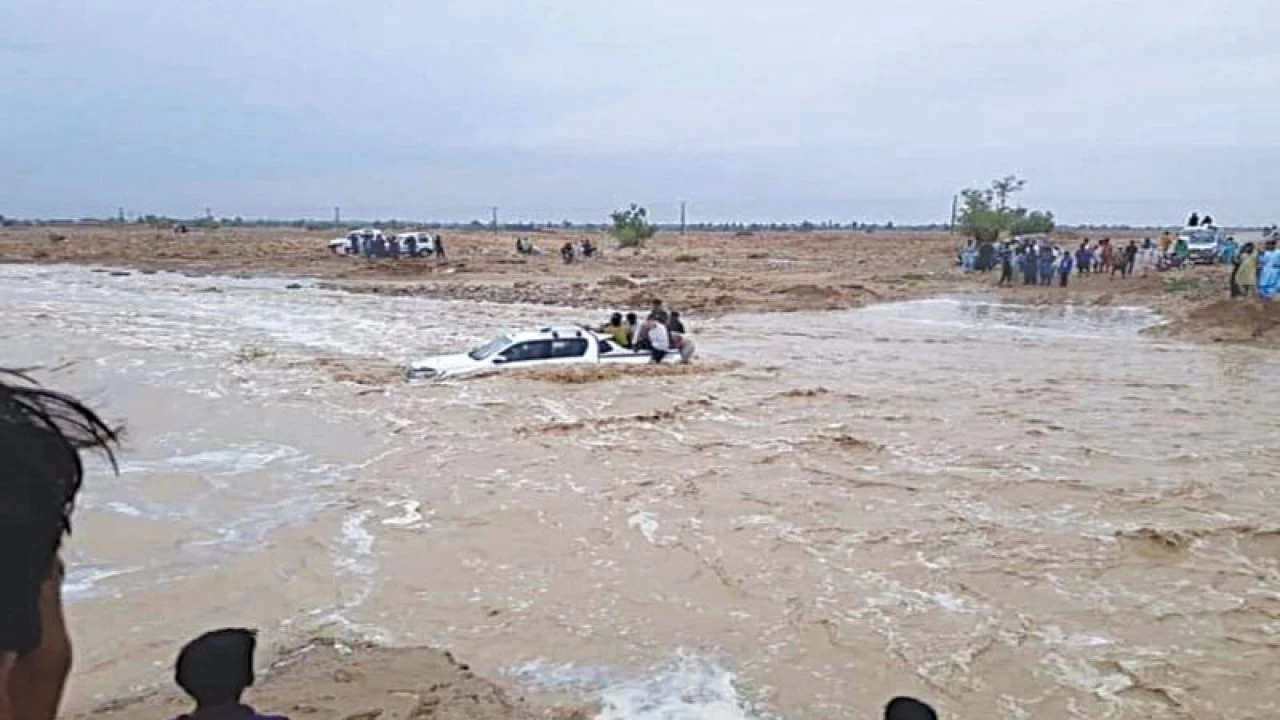 Quetta: PDMA has issued a report on Thursday that states that 45 people lost their lives in different incidents as torrential rains caused destruction in different parts of Balochistan including Quetta.
Deaths occurred in Bolan, Quetta, Zhob, Duki, Khuzdar, Kohlu, Kech, Mastung, Harnai, Qila Saifullah, and Sibi. An emergency has been declared in Quetta.
As per PDMA, 47 people got injured in different rain-related incidents. Collectively, at least 241 houses are destroyed in the province.
Meanwhile, the Meteorological Department has forecast more rain in Quetta.
On the other hand, workers of FWO are removing debris from Jeglote-Skardu road at Mehdiabad and Astsk Nalla which was damaged by flash floods and landsliding on Wednesday.
Rescue and relief activities are going on in Sher Qailla, Ghizer where a high flash flood-affected adjacent village last night.
Teams of district administration preparing losses assessment report to provide relief to affectees.
Chief Minister Muhammad Khalid Khursheed directed the home department to set up a control room to monitor the flood situation.
He also directed to rescue famous mountaineer Sheroz Kashif and his companion from Nanga Parbat.
Pakistan squad's support personnel tests positive for Covid-19
He will undergo five-day quarantine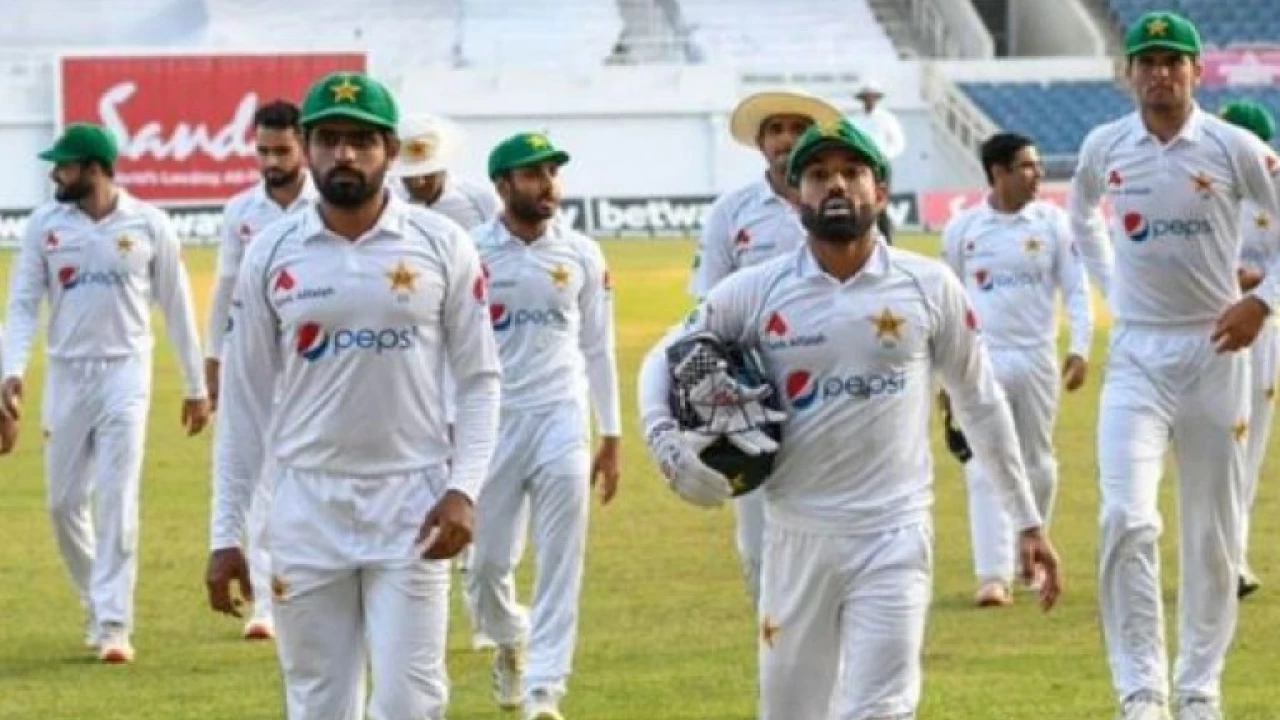 Lahore: Pakistan Test squad's support personnel Malang Ali tested positive for Covid-19, Pakistan Cricket Board (PCB) informed on Thursday.
The squad arrived in Colombo on Wednesday evening at 6:00pm Pakistan time.
The team official confirmed that Malang tested positive for Covid-19 in the on-arrival Rapid Antigen test.
The masseur will now undergo five-day isolation and will be allowed to come out of isolation upon returning a negative RAT test on the fifth day, he added.
Pakistan will play a three-day warm-up match between 11-13 July. The first Test will be played at Galle from 16 July, while the second Test will be staged at Colombo from 24 July.
Metro bus service a relief for commuters amid fuel price hike: PM
He announced to offer free transportation service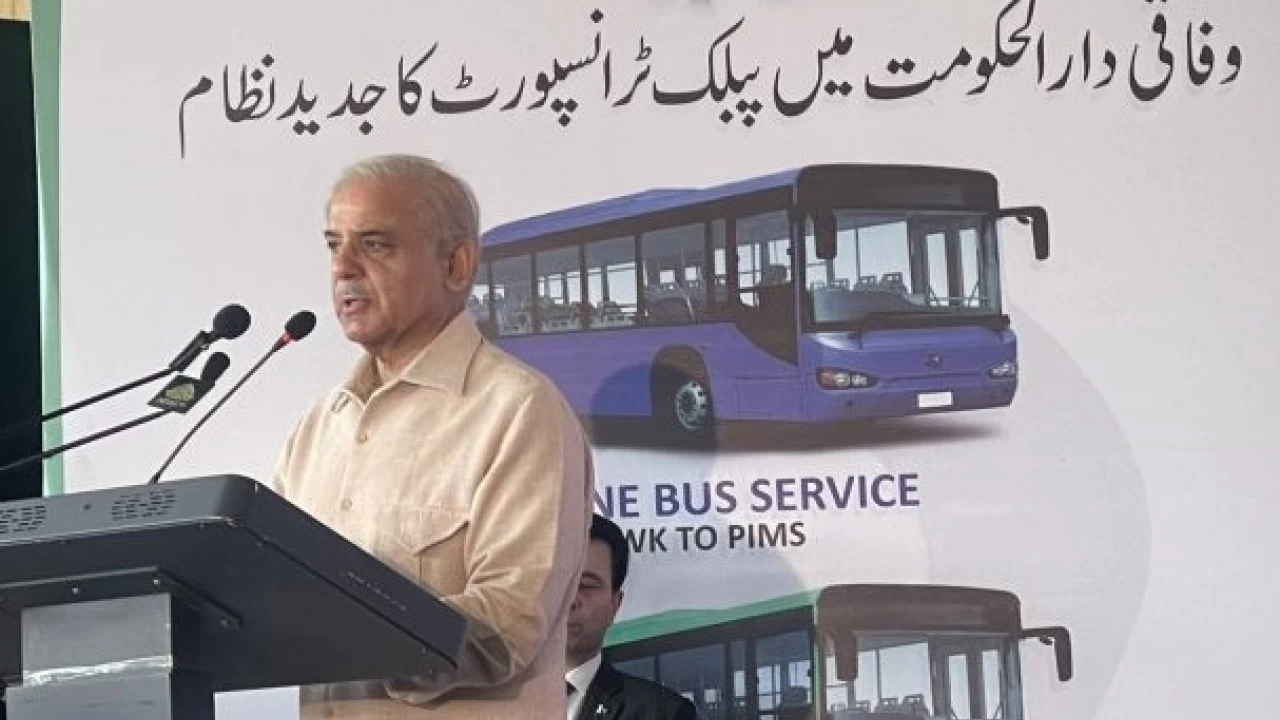 Islamabad: Prime Minister Shehbaz Sharif on Thursday inaugurated the first four-line interconnected Islamabad metro bus service, terming the step a big relief for commuters of the twin cities dealing with high fuel prices.
Addressing at the launch of Green and Blue lines of the mass transit metro bus service, he termed the service a gift for the residents of the twin cities of Islamabad and Rawalpindi, which will accommodate common man, students and workers plying on the routes.
With the service, Bhara Kahu, GT Road, Koral and Rawalpindi have been connected through Green, Orange, Blue and Red Lines respectively.
The bus service will run from Baharakahu to PIMS (Green Line) & Koral to PIMS (Blue Line) where all the Green Blue service will merge with Red Line (Rawalpindi Islamabad Metro). From Faiz Ahmad Faiz bus stop, the passengers can take Orange line to Airport.
The prime minister mentioned that at the time when the petrol prices skyrocketed, the launch of four metro bus lines would be a sigh of relief for commuters.
He said a decent and on-time transportation service on regular basis was a service to common man and lauded the efforts of Interior Minister and the Chairman CDA for service delivery.
He announced to offer free transportation service to commuters for one month.
PM Sharif regretted that a delay in launch of service for four year during the previous tenure incurred heavy losses to national exchequer.
He directed completion of allied services to metro bus project on urgent basis to facilitate the common man.
PM Sharif said the shuttle service from Rawat to Koral was under consideration and funds would be provided for an early launch.
He said every penny of national exchequer would be spent judiciously for the uplift of citizens and stressed that every public project be monitored to avoid lapses in delivery.
The prime minister said efforts were afoot to control inflation in the country through short-term relief measures.
He said the government would promote solar power generation projects to mitigate the challenges of shortage of electricity.
He lauded the step of the Punjab government to provide free electricity to consumers using 100 units and hoped that the other provinces would also emulate the facility.
The prime minister appreciated the efforts of Interior Minister Rana Sanaullah for the steps taken regarding the welfare of Islamabad police and their families.
The prime minister also laid the foundation stone of a Command and Control centre for metro buses at Bhara Kahu, which will be completed in six months.
Interior Minister Rana Sanaullah said the service would accommodate the residents of Islamabad and adjoining areas as an affordable and decent transportation.
He mentioned that Shehbaz Sharif throughout his political career took steps to facilitate the common man.
Chairman CDA Amir Ahmed Ali said 30 buses from China had been added to the fleet to facilitate the services.
He said from Koral to PIMS, 13 bus stations had been set up with headway of six minutes. Due to road construction up to Rawat, a bus shuttle from PWD will run.
He said there are 8 stations complete on Green Line, whereas the rest of six stations would be completed by August 14.
A bus depot had been established at Bhara Kahu to save the dead mileage.
The CDA Chairman said a smart card would also be launched to be used on all bus services, including Rawalpindi's Red Line.
The Command and Control Centre will be completed in six months.
He said Islamabad was the first city in the country with four bus lines operating and vowed to expand in the capital's sector areas at a stretch of 8-9 kilometres.