Rigging, incidents of violence disrupts Sindh LG polls
Video of public rigging in Sindh local body elections went viral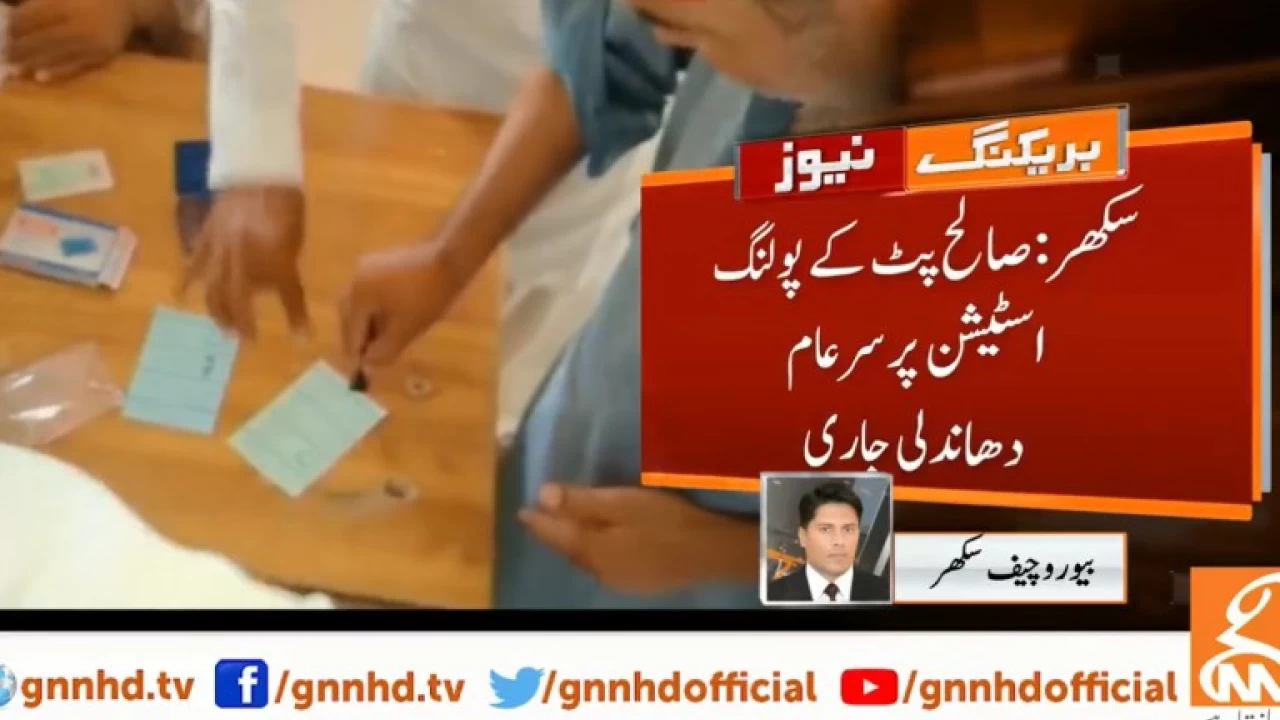 Sukkar: Incidents of rigging and violence are being reported during the Polling for the first phase of Local Government elections in fourteen districts of Sindh.
Polling for the first phase of local government elections in Sindh is underway which started at 8am and will continue till 5pm without any break in 14 districts of the province including Sukkur, Shaheed Benazirabad, Larkana, Mirpur Khas, Umarkot, Tharparkar, Sanghar, Naushehro Feroze, Kanbar-ShahdadKot, Shikarpur, Jacobabad, Kahmor, Ghoki and Khairpur.
However, as soon as the balloting started, reports of rigging as well as violence poured in.
A video of rigging during polls goes viral on socila media showing that more than one voter are stamping on their votes publically on the Returning Officer's table.
سکھر: صالح پٹ میں پولنگ اسٹیشن پر کھلے عام دھاندلی جاری @MediaCellPPP @AliHZaidiPTI @PTIofficial #GNN pic.twitter.com/lZIWwdjiZk

— GNN (@gnnhdofficial) June 26, 2022
On the other hand, violence in Sukkur, Kandhkot, Nawabshah, Ghotki and Mirpur Mathelo left dozens of people injured. At least one polling station in Kandhkot was attacked by dacoits.
Polling in Municipal Committee Ward 13 was suspended after a conflict resulted in the death of one person in Tando Adam.
The polling station was immediately shut down after the incident.
In Kandhkot, at least 20 people were reportedly injured as a fight broke out between the workers of rival political parties in ward 10 during the local bodies polls in Kandhkot on Sunday.
A large contingent of police and rangers rushed to the scene to restore the law and order.
A scuffle between PPP and JUI candidates also broke out in Sukkur that left two people injured including JUI general councilor candidate Ghulam Mustafa.
The incident was reported in Fareed Mehr polling station in Pano Aqil.
JUI candidate has alleged that the attack was 'unprovoked'.
ECP issues schedule for by-polls on four vacant, one reserved seat of NA
The ECP will scrutinize nomination papers by 17th of this month.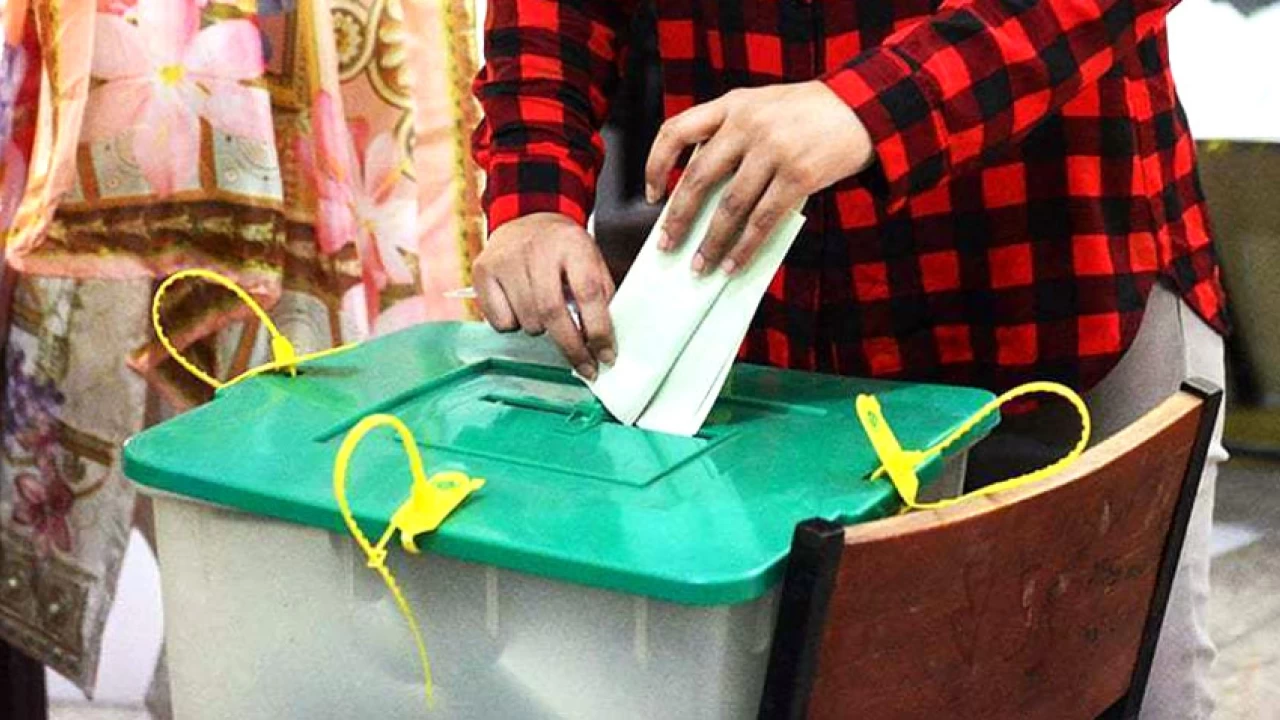 Islamabad: The Election Commission of Pakistan (ECP) has issued the schedule for by-polls on four vacant and one reserved seat of the National Assembly.
As per the schedule, the process of filing nomination papers for by-polls began today which will continue till Saturday while the list of candidates will be published on Sunday.
The ECP will scrutinize nomination papers by 17th of this month.
Candidates will be able to file appeals against approval and rejection of nomination papers by by 20th of this month.
Polling for the by-polls will be held on 25th of next month.
The vacant constituencies include NA-22 Mardan, NA-24 Charsadda, NA-31 Peshawar and NA-45 Kurram.
Plane crash-lands on US highway; bursts into flames  
The plane nosedived and swerved towards the ground, narrowly missing incoming cars.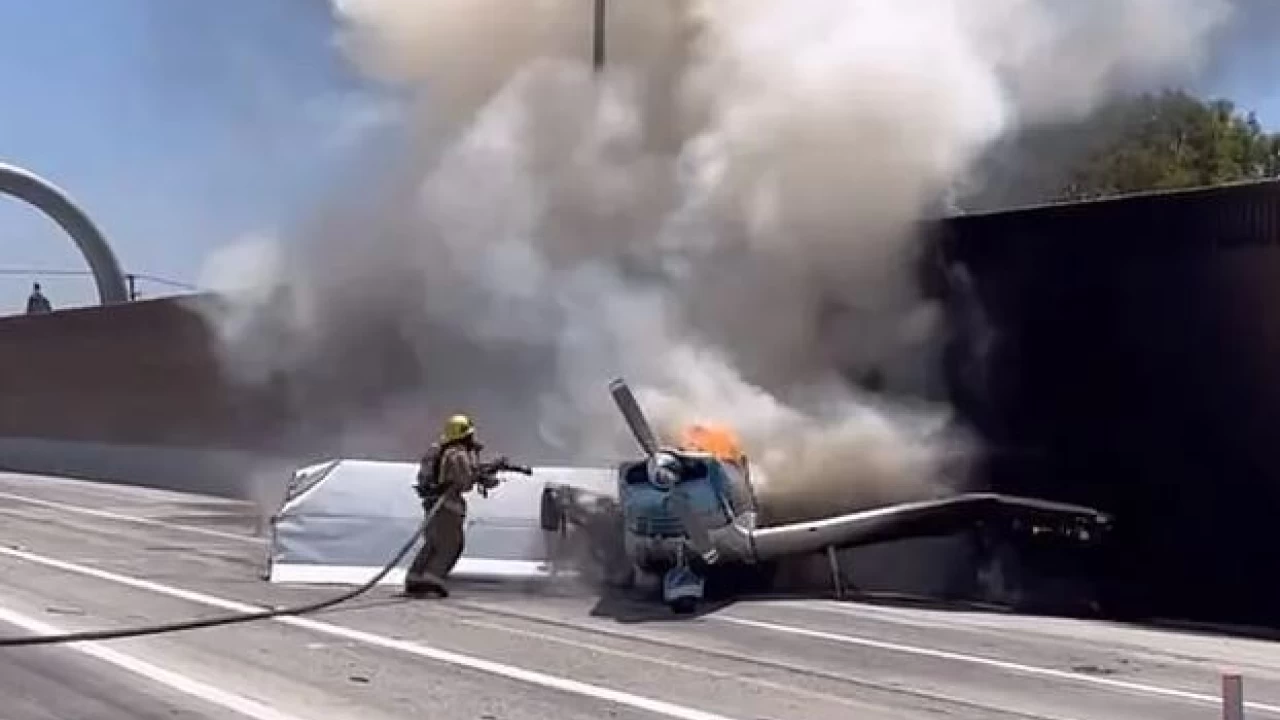 California: A small plane made a crash landing and burst into flames on the 91 Freeway in Riverside County in a dramatic incident that was captured on video.
Video footage has captured the intense moment when a small plane crash-landed in the middle of a US highway, hitting a truck full of people before bursting into flames.
As per the video clip, the plane nosedived and swerved towards the ground, narrowly missing incoming cars, and then leaving a trail of fuel and fire as it slid toward the sound barrier.
DRAMATIC VIDEO: Plane crash-lands in traffic on 91 Fwy, Riverside Co. -- and no one is hurt!https://t.co/sJdMDLmDPZ

— Alicia Zoumas (@AliciaZoumas) August 9, 2022
Firefighters were called to put out the fire and parts of the highway were temporarily closed.
The pilot claims to have experienced possible engine failure around 12:30 p.m. between Lincoln and Main Avenues.
Once the plane landed it caught fire, but crews managed to quickly put it out. The plane also collided into a pickup truck, but fortunately, nobody was injured in the crash.
The exact cause has not yet been determined.
Meanwhile, the Federal Aviation Administration issued the following statement:
"An unidentified small plane landed on the eastbound 91 Freeway near Interstate 15 in Corona, Calif., around 12:30 local time today. Two people were on board. The FAA will investigate. The agency does not identify people involved in aircraft accidents or incidents."
Humid, hot weather expected in most parts of the country
Heavy falls are likely at isolated places in lower Sindh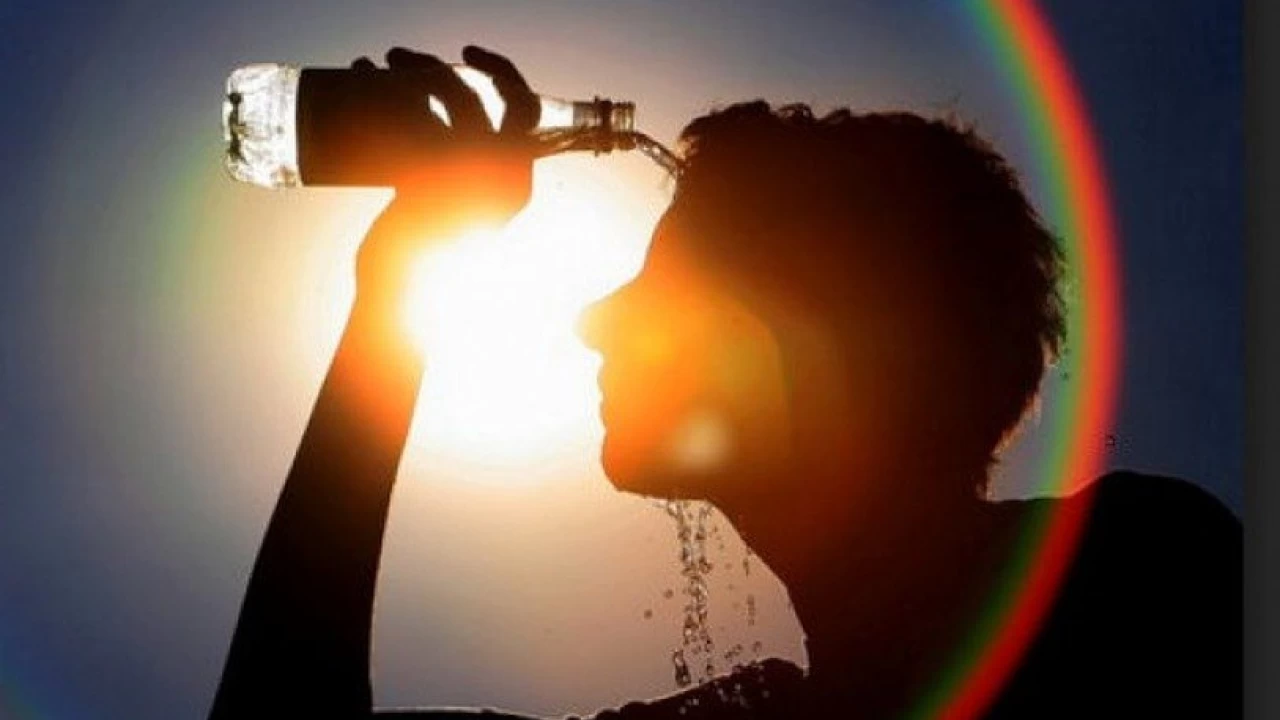 Islamabad: Humid and hot weather is expected in most parts of the country during the next twelve hours.
However, rain-wind/thundershower is expected in Sindh, Balochistan, Potohar region, northeast and south Punjab, upper Khyber Pakhtunkhwa and Kashmir.
Heavy falls are likely at isolated places in lower Sindh and South Balochistan during the period.
Temperature of some major cities recorded this morning: Islamabad twenty-seven degree centigrade, Lahore twenty-eight, Karachi thirty-one, Peshwar twenty-nine, Quetta thirteen, Gilgit twenty-two, Murree nineteen and Muzafarabad twenty-three degree centigrade. According to Met Office forecast for Indian Illegally Occupied Jammu and Kashmir, partly cloudy weather with chances of rain-wind-thundershower is expected in Srinagar, Jammu, Pulwama, Anantnag, Shopian and Baramulla while partly cloudy with chances of rain, thundershower is expected in Leh.
Temperature recorded this morning:
Srinagar, Pulwama, Anantnag and Baramula nineteen degree centigrade, Leh twelve and Shopian eighteen degree centigrade.