Indian rupee hits record low against US dollar as inflation sustains
The Indian currency dropped as much as 0.6 per cent to 78.775 versus the dollar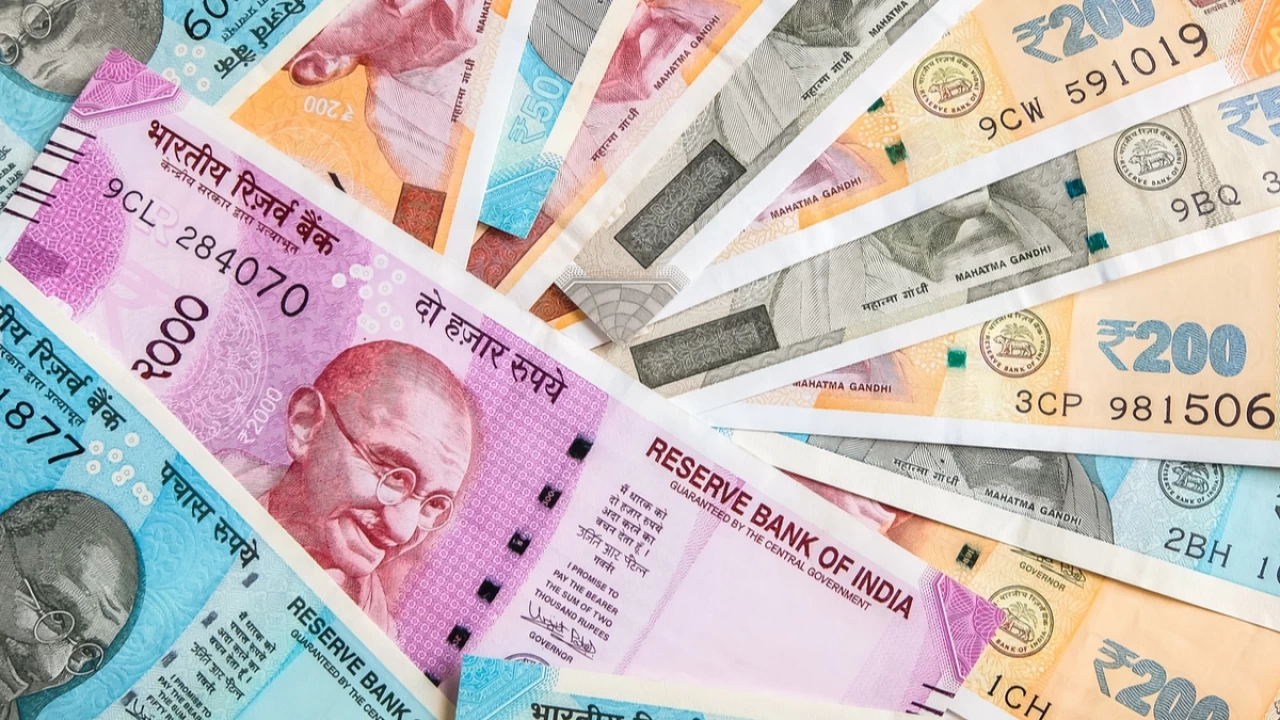 The Indian rupee hit record lows against the US currency on Tuesday after higher oil prices raised concerns of sustained inflation, although intermittent dollar selling by the central bank helped limit losses.
The rupee dropped as much as 0.6 per cent to 78.775 versus the dollar, surpassing a previous all-time low of 78.39 hit last week. Its key equities index, the Nifty 50, also fell 0.4pc.
India imports more than two-thirds of its oil requirements, and higher crude prices add to the country's trade and current account deficits (CAD) and hurt the rupee by pushing up imported inflation.
"With crude rising yet again, we could see rupee head towards 79-79.50 levels in the next week or so depending on what the central bank does," a senior trader at a private bank said.
Oil prices rallied for a third day as major producers Saudi Arabia and the United Arab Emirates looked unlikely to be able to boost output significantly, while political unrest in Libya and Ecuador added to supply concerns.
Dealers said the Reserve Bank of India has been intermittently selling dollars via state-run banks to prevent runaway losses in the rupee, but dollar demand in the system was far stronger.
Global dollar funding stress is evident through the widening LIBOR-OIS spread, and in the domestic market, RBI's heavy forwards market intervention has compounded the problem of cash dollar shortage, analysts said.
The RBI has been selling forward dollars to avoid infusing rupee liquidity in the system and that has led to the one-year onshore forward dollar premiums collapsing to below 3%.
"Dislocation in forward rates, falling FX cover, persistently high commodity prices, limited exchange rate pass-through to inflation and elevated INR valuations may call for the RBI to re-orient its FX intervention strategy," said Madhavi Arora, an economist at Emkay Global.
"Allowing INR to gently weaken over time is the right strategy, giving CAD space to improve," she added.
Jigar Trivedi, a research analyst at Anand Rathi Shares and Stock Brokers, said he expects the rupee to depreciate towards 80-81 per dollar levels by the year-end weighed down by the twin deficits and rising interest rate differentials.
The Indian currency and equities were pressured by worries that a rise in crude prices will exacerbate already high inflation. The country is a major importer of the commodity.
"Divergence in Fed-(Bank Indonesia) policy stances, as well as recent decline in (crude palm oil) prices weighing on trade balances, could be supportive of USD-IDR (in the) near term", analysts at Maybank said.
Palm oil prices in Indonesia, the world's top exporter of vegetable oil, have been inching lower on expectations of higher production and fears of a recession. Other Asian currencies, meanwhile, logged modest gains due to a weaker greenback.
The US currency is set for a third straight day of losses. Upbeat economic cues from the United States also drove some buying.
"The market was nervous at the earlier part of last week, but risk markets started to stabilise. That led to a bit of a dollar pullback", Bank of Singapore FX strategist Moh Siong Sim said.
The Thai baht rose as much as 0.7pc to hit a near two-week high, while the Malaysian ringgit rose 0.2pc.
Gains in the baht were fuelled by Thailand's finance minister saying the economy will grow about 3.5pc this year, helped by foreign tourist arrivals.
Thai stocks rose 0.5pc. China's yuan also recovered from earlier losses and settled about 0.1pc higher, after the country cut quarantine time for international visitors.
In the Philippines, the Bureau of the Treasury rejected all the bids it got for an offer of T-bonds maturing in 2029, because of the higher rates offered.
Meanwhile, local media reported the Supreme Court rejected a petition to disqualify President-elect Ferdinand Marcos, who is set to be officially sworn in on Thursday.
The peso wobbled at around 54.86 to 54.60 to the dollar, but settled around 54.70, a 0.1pc gain on the day.
Maybank FX strategist Yanxi Tan attributed the move to technical indicators suggesting the peso may be oversold rather than the Supreme Court decision.
Stocks across Asia traded mixed, with markets in the Philippines and South Korea rising 1.7pc and 0.8pc, respectively, while those in Singapore lost 0.1pc.
SOURCE: REUTERS
UN envoy warns Israel-Gaza ceasefire is 'fragile'
Hundreds of homes and other civilian infrastructure were destroyed.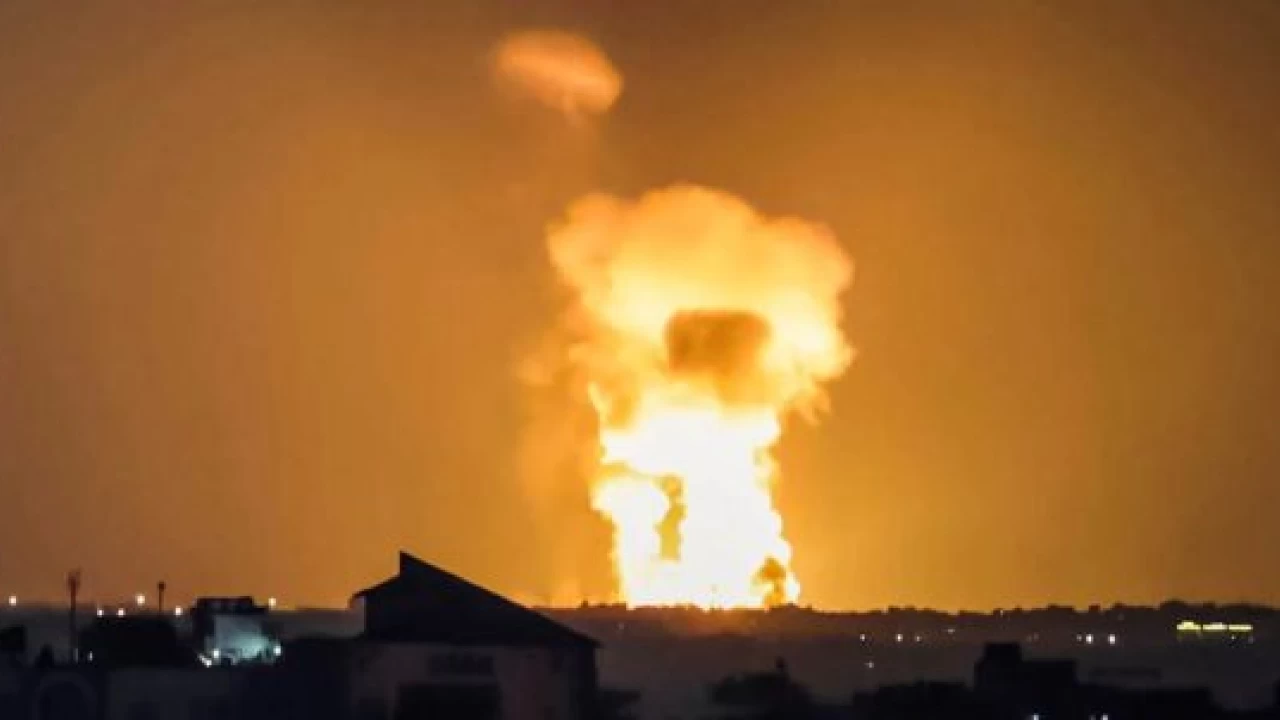 The UN Security Council held an emergency meeting Tuesday to assess a fragile truce between Israel and Palestinian Islamic Jihad (PIJ) militants in Gaza after three days of deadly fighting, with a UN envoy calling on all sides to abide by the agreement and the Council members denouncing the deliberate targeting of civilians, notably children.
Tor Wennesland, the UN's special coordinator for the Middle East peace process, told an emergency meeting of the 15-member Council that the cycle of violence will only stop with a political resolution to the decades-old conflict that ends the Israeli occupation and includes a two-State solution, based on the June 1967 borders and in line with UN resolutions and international law.
"The ceasefire remains in place as I speak," said Wennesland, updating on events between 5 and 7 August, which marked the worst outbreak of fighting since May 2021.
Alongside efforts by the UN, Qatar, United States, Jordan and the Palestinian Authority, he welcomed Egypt's crucial role in brokering the accord.
"Together these efforts helped prevent the outbreak of a full-scale war," he said, adding that it and allowed for the delivery of humanitarian relief into Gaza earlier that day.
"The situation is still very fragile, and I urge all parties to observe the ceasefire."
Wennesland said that 46 Palestinians were killed and 360 injured during the recent escalation, during which Israel launched 147 strikes on Gaza and Palestinian Islamic Jihad fired 1,100 rockets and mortars into Israel.
Hundreds of homes and other civilian infrastructure were destroyed. The figures are provisional and "verification is ongoing," he added.
"While fully recognizing Israel's legitimate security concerns I reiterate that under international law, all use of force must be proportionate and take all feasible steps to avoid civilian casualties," Wennesland said. "Children, in particular, must never be the target of violence or put in harm's way."
Wennesland said that the escalation had exacerbated already chronic shortages of essential medicines in Gaza, and that the closure by Israel of the Erez crossing into the Strip for six days had severe humanitarian consequences for Gazans, including preventing patients traveling for medical treatment in Israel.
"The closures also worsened the already precarious food-security situation in the Gaza Strip, reducing stocks of basic foods, particularly wheat flour," he said.
Wennesland thanked Egypt for the role it played in securing the ceasefire, alongside the UN, and also thanked Qatar, Jordan, the US and the Palestinian Authority for their deescalation efforts.
"Together, these efforts helped prevent the outbreak of a full-scale war and allowed for the delivery of much-needed humanitarian relief to the people of Gaza starting earlier today," he told the council members.
He welcomed the "timely reopening" of the Erez and Kerem Shalom crossings by Israel following the ceasefire, and he called on the leaderships of Israel and Palestine, along with the international community, to step up diplomatic efforts to resume negotiations aimed at securing a viable, two-state solution.
Riyad Mansour, the Palestinian permanent observer to the UN, accused Israel of "murdering and oppressing an entire nation." He added that Israel's "right to security has become a license to kill and needs to be revoked," as he urged the Security Council to "act now."
"If you are against violence, do not exclude Israeli violence," he added. "Do not justify it. Are you ready to say, 'Enough is enough,' as the highest authority responsible for the maintenance of peace and security?
"Israeli kills our people because it can. When will the world show them that it cannot?"
Mansour told council members that "defenceless Palestinian families need your support; not a nuclear power, not an occupying power," as he asked council members "to drag the two parties to the peace process, today before tomorrow."
Gilad Erdan, Israel's permanent representative to the UN, accused PIJ members of taking their orders from Iranian puppet masters, adding: "Their hate knows no boundaries."
Elon Musk sells Tesla shares worth $6.9 billion amid Twitter legal battle
The latest sales bring total stock sales by Musk to about $32 billion in less than one year.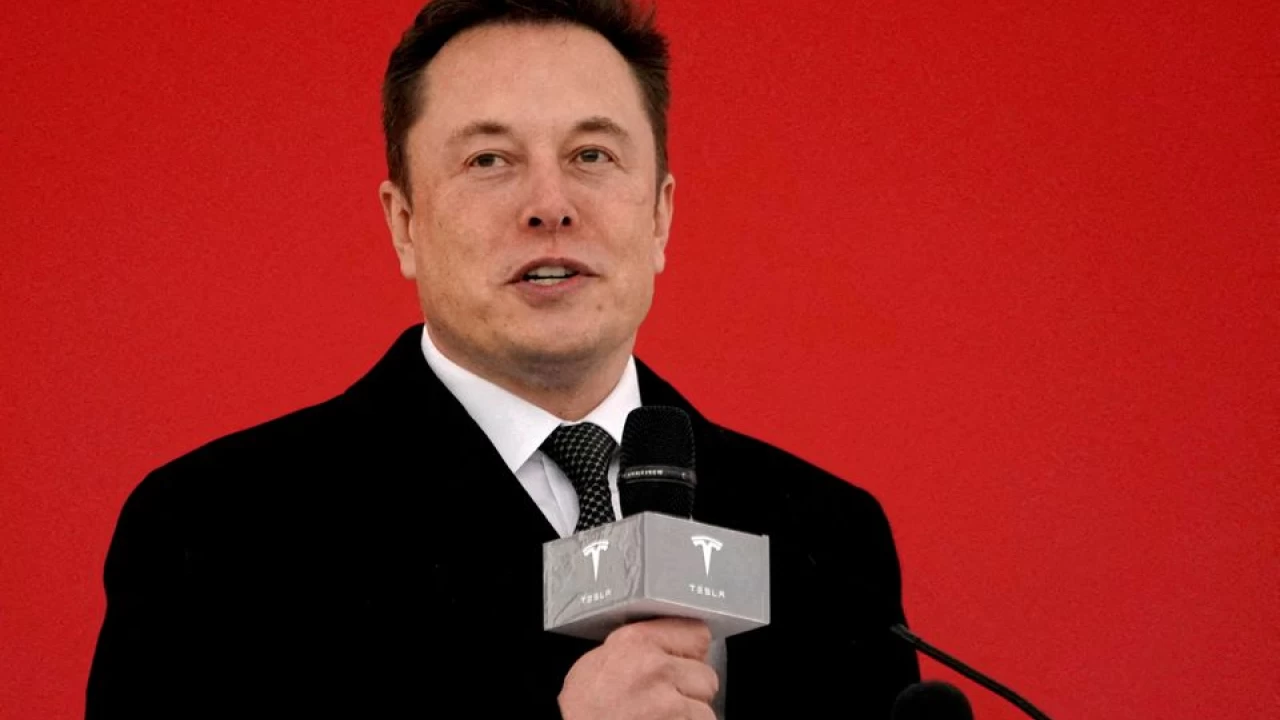 Tesla Inc (TSLA.O) Chief Executive Officer Elon Musk sold $6.9 billion worth of shares in the electric vehicle maker, saying the funds could be used to finance a potential Twitter deal if he loses a legal battle with the social media platform.
"In the (hopefully unlikely) event that Twitter forces this deal to close *and* some equity partners don't come through, it is important to avoid an emergency sale of Tesla stock," he said in a tweet late on Tuesday.
Musk in early July tore up his April 25 agreement to buy Twitter for $44 billion. Twitter has sued Musk to force him to complete the transaction, dismissing his claim that he was misled about the number of spam accounts on the social media platform as buyer's remorse in the wake of a plunge in technology stocks. The two sides head to trial on Oct. 17.
"Street will read through this poker move that chances of Twitter deal more likely now," Dan Ives, an analyst at Wedbush Securities, tweeted.
In other comments on Twitter on Tuesday, Musk said "yes" when asked if he was done selling Tesla stock, and also said he would buy Tesla stock again if the Twitter deal does not close.
Tesla did not immediately respond to a Reuters request for comment.
Musk, the world's richest person, sold $8.5 billion worth of Tesla shares in April and had said at the time there were no further sales planned. But since then, legal experts had suggested that if Musk is forced to complete the acquisition or settle the dispute with a stiff penalty, he was likely to sell more Tesla shares.
Musk sold about 7.92 million shares between Aug.5 and Aug.9, according to multiple filings. He now owns 155.04 million Tesla shares or just under 15% of the automaker according to Reuters calculations.
The latest sales bring total Tesla stock sales by Musk to about $32 billion in less than one year.
Tesla shares have risen nearly 15% since the automaker reported better-than-expected earnings on July 20, also helped by the Biden administration's climate bill that, if passed, would lift the cap on tax credits for electric vehicles.
Musk also teased on Tuesday that he could start his own social media platform. When asked by a Twitter user if he had thought about creating his own platform if the deal didn't close, he replied: "X.com"
SOURCE: REUTERS
'Countdown' to retirement has begun: Serena Williams
She won the last of her 23 Slams at the 2017 Australian Open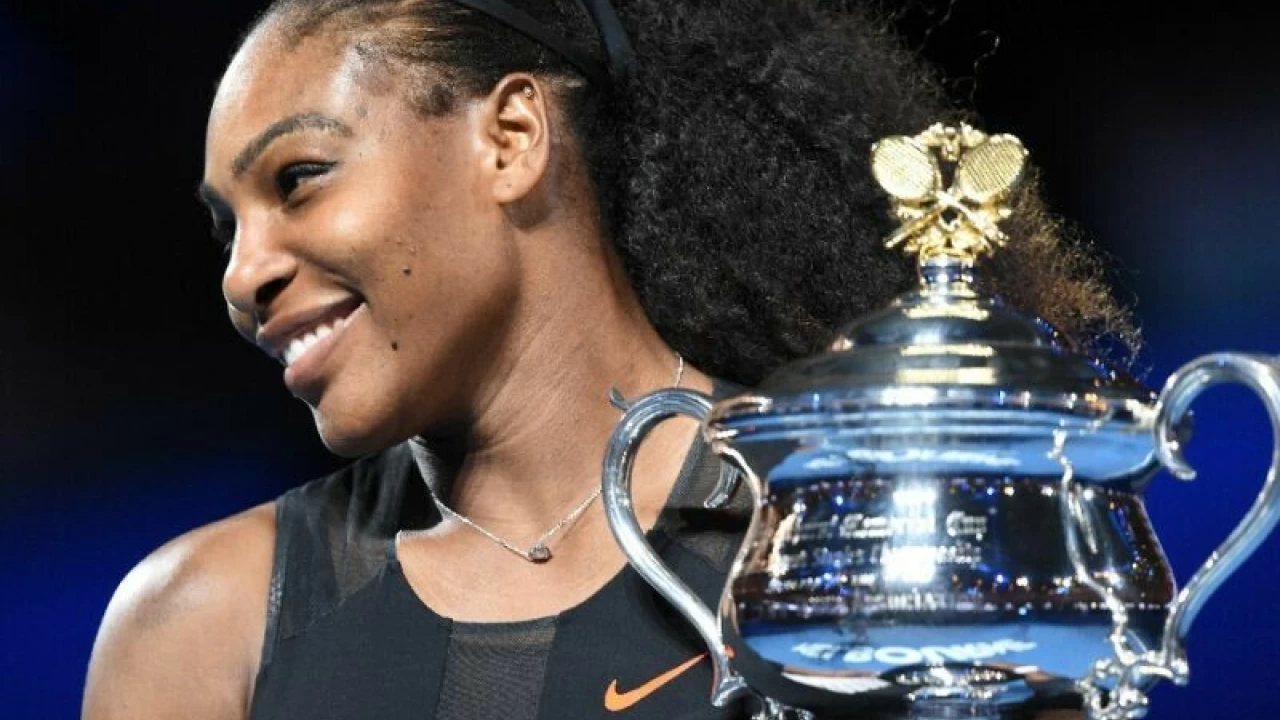 California: US tennis great Serena Williams announced on Tuesday that "the countdown has begun" to her retirement from the sport.
"There comes a time in life when we have to decide to move in a different direction," the 40-year-old, 23-time Grand Slam winner said in a post on Instagram.
"That time is always hard when you love something so much. My goodness do I enjoy tennis. But now, the countdown has begun.
"I have to focus on being a mom, my spiritual goals and finally discovering a different, but just exciting Serena. I'm gonna relish these next few weeks."
Williams won the last of her 23 Slams at the 2017 Australian Open when she was already pregnant with daughter, Olympia.
However, she has failed to add a 24th major which would take her level with Margaret Court's all-time record.
Her final attempt will come at the US Open in New York later this month.
Williams stepped onto a hardcourt for the first time in a year and a half on Monday in the WTA Toronto tournament where she fought through to the second round with a straight sets victory over Nuria Parrizas Diaz.
It was her first singles victory since the 2021 French Open, some 14 months ago.
The former world number one had played her first singles match in a year following a lengthy injury layoff during a first round defeat at Wimbledon in June.
Earlier Tuesday, Williams wrote in the September edition of Vogue where she featured on the cover that she was "evolving away" from the sport after the US Open where she has won six of her major singles titles.
"Unfortunately I wasn't ready to win Wimbledon this year," she wrote in Vogue.
"And I don't know if I will be ready to win New York. But I'm going to try. And the lead-up tournaments will be fun. I know there's a fan fantasy that I might have tied Margaret that day in London, then maybe beat her record in New York, and then at the trophy ceremony say, 3See ya!3 I get that. It's a good fantasy.
"But I'm not looking for some ceremonial, final on-court moment. I'm terrible at goodbyes, the world's worst."
SOURCE: AFP