Russian troops abandon Snake Island for victorious Ukraine
Ukraine says it had driven the Russian forces out after a massive artillery and missile assault overnight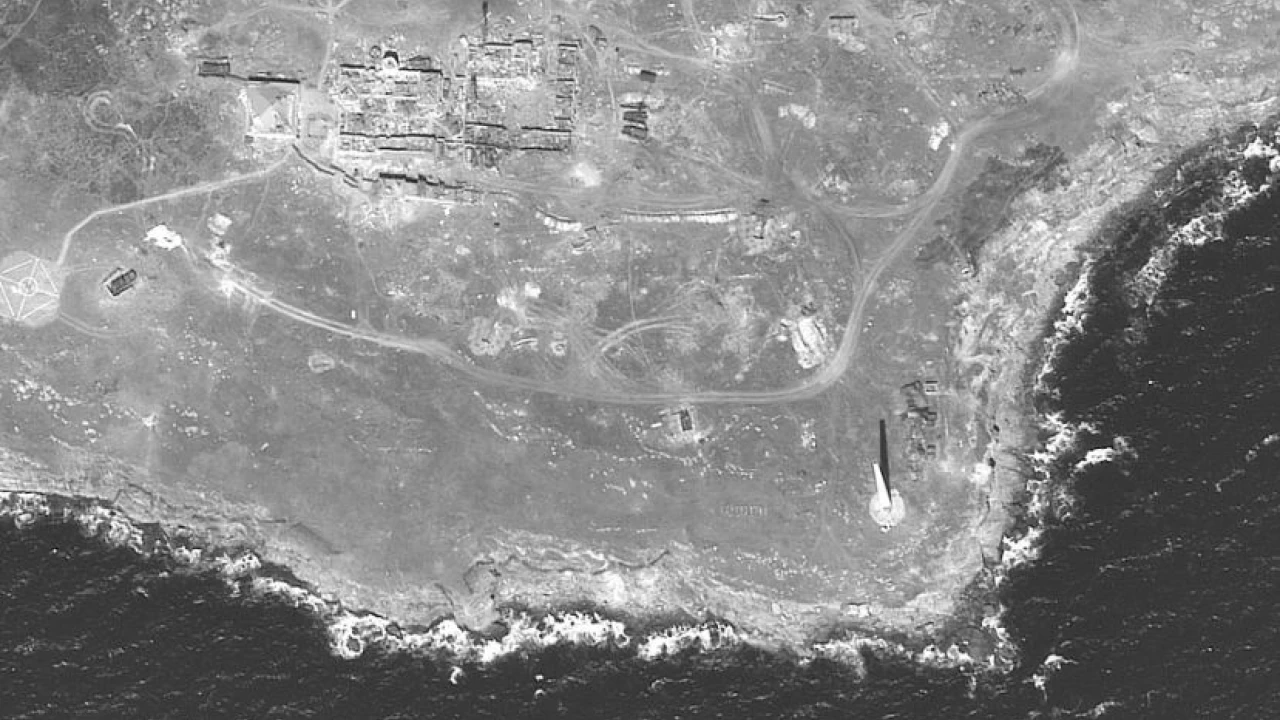 Russian forces abandoned the strategic Black Sea outpost of Snake Island on Thursday, in a major victory for Ukraine that could loosen the grip of Russia's blockade on Ukrainian ports.
Russia's defence ministry said it had decided to withdraw from the outcrop as a "gesture of goodwill" to show Moscow was not obstructing U.N. efforts to open a humanitarian corridor allowing grains to be shipped from Ukraine.
Ukraine said it had driven the Russian forces out after a massive artillery and missile assault overnight.
"KABOOM!" tweeted Andriy Yermak, Ukrainian President Volodymyr Zelenskiy's chief of staff. "No Russian troops on the Snake Island anymore. Our Armed Forces did a great job."
Ukraine's southern military command posted an image on Facebook of what appeared to be the island, seen from the air, with at least five huge columns of black smoke rising above it.
"The enemy hurriedly evacuated the remains of the garrison with two speed boats and probably left the island. Currently, Snake island is consumed by fire, explosions are bursting."
Oleksii Hromov, brigadier general in Ukraine's armed forces, told a briefing that Ukrainian forces were not yet occupying the island, "but they will be, believe me".
'BIG VICTORY'
The bare rocky outcrop overlooks sea lanes to Odesa, Ukraine's main Black Sea port, where Russia is blocking food cargos from one of the world's leading grain suppliers.
Snake Island has held the world's attention since Russia seized it on the war's first day, when a Ukrainian guard, ordered by Russia's flagship cruiser Moskva to surrender, radioed back "Russian warship: go fuck yourself".
"The most significant aspect is that this could open the door to Ukrainian grain exports from Odesa, which is critical for Ukraine's economy and for the global food supply," tweeted Rob Lee, a senior fellow at the U.S.-based Foreign Policy Research Institute.
Lifting the blockade has been a primary strategic goal of the West: U.S. Secretary of State Antony Blinken has accused Russia of deliberately causing world hunger, as "blackmail."
Moscow denies blocking the ports and blames food shortages on Western sanctions it says limit its own exports.
"We do not prevent the export of Ukrainian grain. The Ukrainian military has mined the approaches to their ports; no one prevents them from clearing those mines and we guarantee the safety of shipping grain out of there," President Vladimir Putin said on Thursday.
Several military experts said that driving the Russians from Snake Island would not by itself be enough to unblock the ports.
"Does that mean that suddenly the grain flows? No it doesn't really," said Marcus Faulkner, a lecturer of War Studies at King's College London, noting that ports were still mined and that Russia could still intercept cargo ships at sea.

Oleg Zhdanov, a Kyiv-based military analyst, also said the ports could not be opened immediately, but it was still a "big victory in the sense that we are liquidating the Black Sea Fleet's dominance."
Last month Britain's defence ministry said that if Russia were able to consolidate its grip on Snake Island with air defence and coastal defence cruise missiles, it could dominate the northwestern Black Sea.
Russia had defended the island since February, despite Ukraine increasingly claiming to inflict severe damage, sinking supply vessels and destroying Russian fortifications.
New weapons sent by the West made the Russian garrison even more vulnerable, especially HIMARS, a powerful rocket system supplied by the United States which Ukraine began fielding last week. Lee said Russia's abandonment of the island was "likely a tangible result of NATO arms deliveries to Ukraine".
RUSSIAN MOMENTUM
The Ukrainian victory on Snake Island comes after weeks in which momentum in the conflict appeared to be shifting in favour of Russia, which has focused its firepower on capturing cities and towns in the Donbas region of eastern Ukraine.
It captured the city of Sievierodonetsk last week after weeks of heavy fighting and is now trying to encircle the city of Lysychansk on the opposite side of the Siverskyi Donets River.
Ukrainian authorities said they were trying to evacuate remaining residents from Lysychansk, where they believe around 15,000 people remain.
"Fighting is going on all the time. The Russians are constantly on the offensive. There is no let-up," regional Governor Serhiy Gaidai told Ukrainian television.
An official from the pro-Russian separatist administration in the province told RIA news agency the Lysychansk oil refinery was now fully controlled by Russian and pro-Russian forces, and all roads to Lysychansk were also under their control.
Ukraine says the main road out is largely impassable because of fighting, but the city is not yet fully cut off.
Despite yielding ground and taking punishing losses in the Donbas in recent weeks, Ukraine hopes to inflict enough damage to exhaust Russia's advancing army. Ukrainian forces have been mounting a counter-attack in the south, where Russian-installed proxies have announced preparations for votes to join Russia.
Ukraine's 60th infantry brigade said on Facebook on Thursday that it had retaken the village of Potyomkine in the southern Kherson region. This could not be independently verified.
In Madrid, NATO leaders held the second day of a summit at which the alliance declared Russia was its main adversary and announced plans to put 300,000 troops on a higher alert.
The alliance invited Finland and Sweden to join, and leaders pledged more weapons for Ukraine, including U.S. President Joe Biden who announced the next $800 million tranche of support.
Turkey, which has tried to act as a mediator, said it hoped for progress on an agreement reopening Ukrainian ports. Greece, which boasts the world's largest commercial fleet, signalled it was prepared to send ships to bring out Ukrainian grain.
SOURCE: REUTERS
Remembering doctor Ruth Pfau on her death anniversary
Dr. Pfau wrote four books about her work in Pakistan, including "To Light a Candle" (1987), which was translated into English.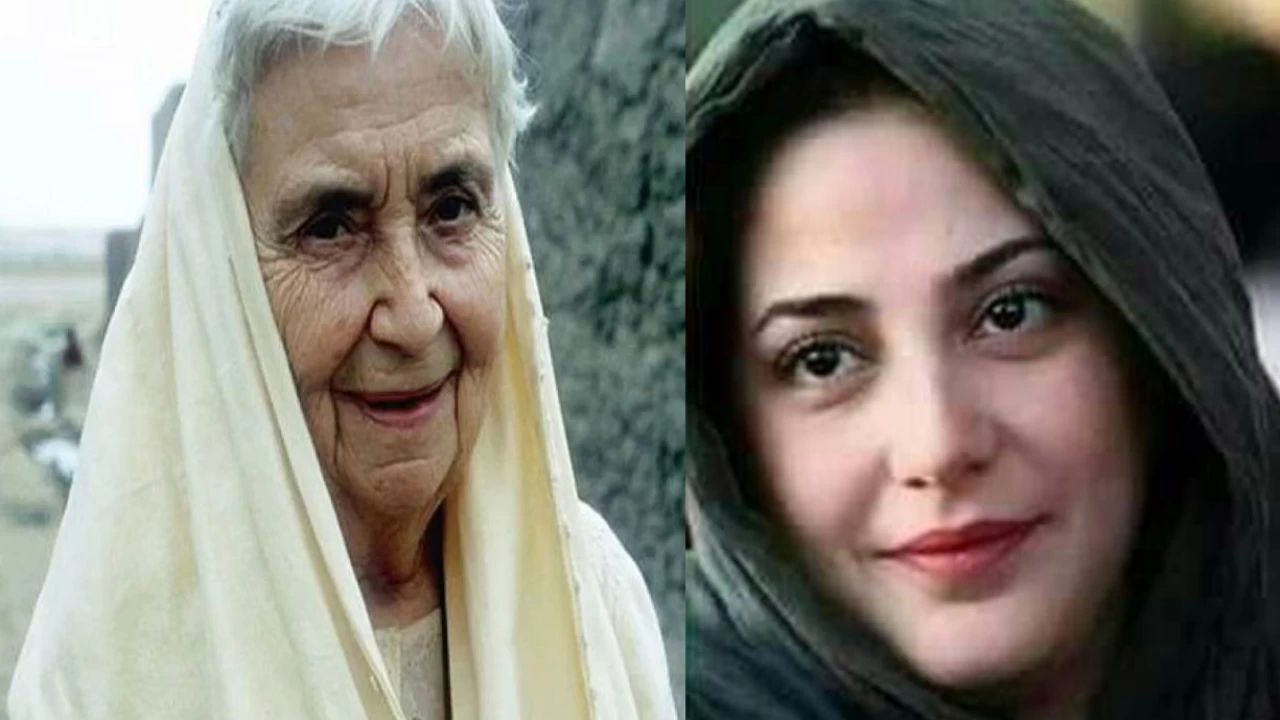 Lahore: The fifth death anniversary of Dr. Ruth Katherina Martha Pfau, who devoted more than 55 years of her life to fighting leprosy in Pakistan, is being observed today.
Although born in Germany, Dr. Ruth came looking to make lives better for those afflicted by leprosy, and in doing so, found her a home.
Leprosy, a disfiguring and stigmatizing ailment also known as Hansen's disease, can now be prevented and even cured after early diagnosis.
Less than four decades after Dr. Pfau began her campaign to contain leprosy, a mildly contagious bacterial infection, the World Health Organization declared it under control in Pakistan in 1996, ahead of most other Asian countries (although several hundred new cases are still reported there annually).
In 1960, due to a passport foul-up, fate landed Dr. Ruth in Pakistan where she visited a leper colony in Karachi and met one of the thousands of Pakistani patients afflicted with the disease.
"He must have been my age — I was at this time not yet 30 — and he crawled on hands and feet into this dispensary, acting as if this was quite normal," she told the BBC in 2010, "as if someone has to crawl there through that slime and dirt on hands and feet, like a dog."
That one visit enabled her to make decision that changed not only her but thousands of lives.
In 1956, Dr. Pfau joined the Marie Adelaide Leprosy Center, opened in Karachi slums, and soon transformed it into the hub of a network of 157 medical centers that treated tens of thousands of Pakistanis infected with leprosy.
The center was funded mostly by German, Austrian and Pakistani donors, and also treated victims of the 2000 drought in Baluchistan, the 2005 earthquake in Kashmir, and devastating floods in 2010.
Once leprosy was declared under control, the center also focused on tuberculosis, blindness, and other diseases and on disabilities, some caused by land mines in war-torn Afghanistan.
For her immense contributions to Pakistani society, Dr. Pfau was often compared to Mother Teresa.
"When you receive such a calling, you cannot turn it down, for it is not you who has made the choice," she said. "For it is not you who has made the choice. God has chosen you for himself."
Dr. Pfau wrote four books about her work in Pakistan, including "To Light a Candle" (1987), which was translated into English.
Plane crash-lands on US highway; bursts into flames  
The plane nosedived and swerved towards the ground, narrowly missing incoming cars.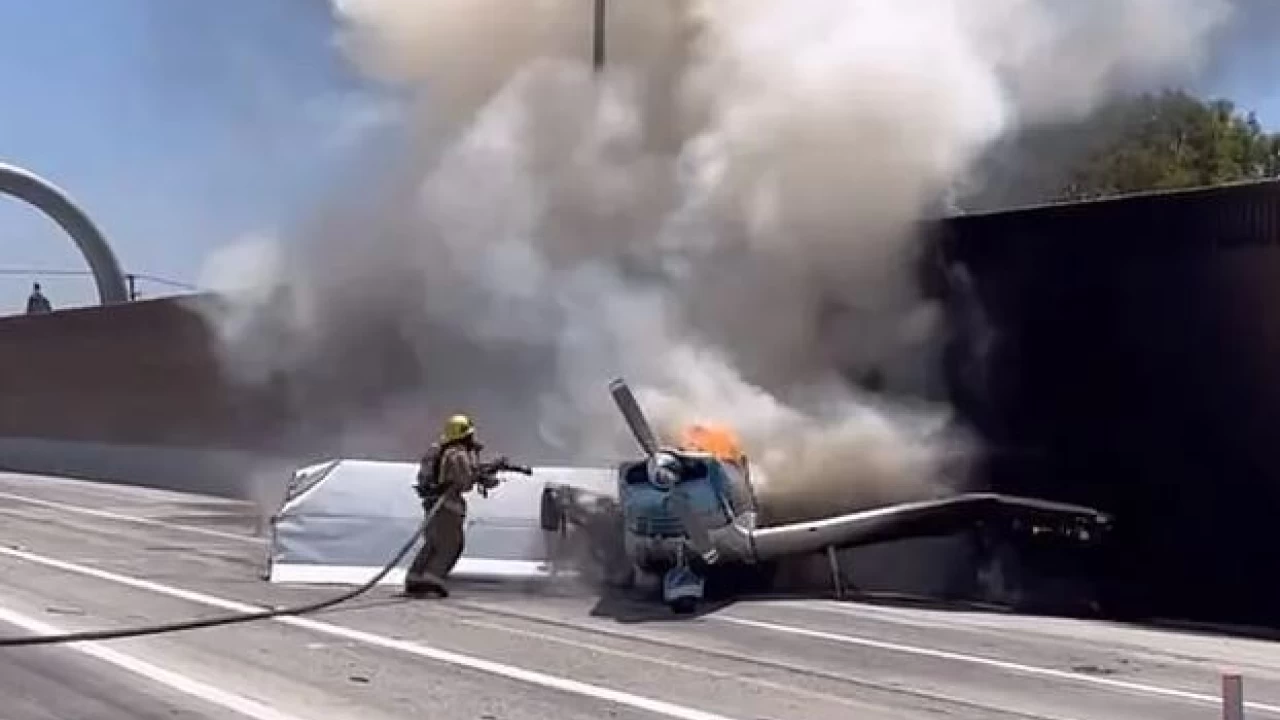 California: A small plane made a crash landing and burst into flames on the 91 Freeway in Riverside County in a dramatic incident that was captured on video.
Video footage has captured the intense moment when a small plane crash-landed in the middle of a US highway, hitting a truck full of people before bursting into flames.
As per the video clip, the plane nosedived and swerved towards the ground, narrowly missing incoming cars, and then leaving a trail of fuel and fire as it slid toward the sound barrier.
DRAMATIC VIDEO: Plane crash-lands in traffic on 91 Fwy, Riverside Co. -- and no one is hurt!https://t.co/sJdMDLmDPZ

— Alicia Zoumas (@AliciaZoumas) August 9, 2022
Firefighters were called to put out the fire and parts of the highway were temporarily closed.
The pilot claims to have experienced possible engine failure around 12:30 p.m. between Lincoln and Main Avenues.
Once the plane landed it caught fire, but crews managed to quickly put it out. The plane also collided into a pickup truck, but fortunately, nobody was injured in the crash.
The exact cause has not yet been determined.
Meanwhile, the Federal Aviation Administration issued the following statement:
"An unidentified small plane landed on the eastbound 91 Freeway near Interstate 15 in Corona, Calif., around 12:30 local time today. Two people were on board. The FAA will investigate. The agency does not identify people involved in aircraft accidents or incidents."
Court grants two-day physical remand of Shebaz Gill
The case hearing took place amid strict security arrangements.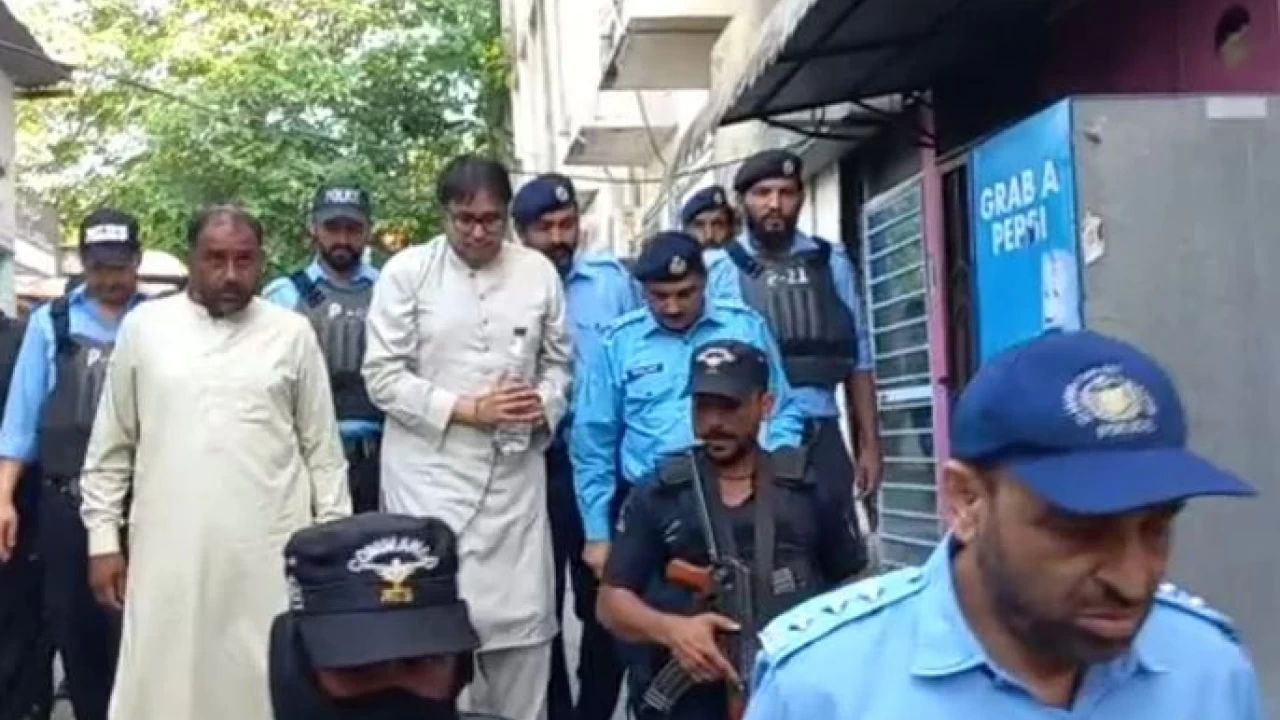 Islamabad: A court in the federal capital Wednesday granted a two-day physical remand of Pakistan Tehreek-e-Insaf (PTI) senior leader Shahbaz Gill, who was arrested on charges of alleged sedition and inciting the public against the state institutions.
In a sedition case, Gill was produced before the court today where the Islamabad Police sought his physical remand to recover the mobile phone and the device which he used to make statements.
Judicial magistrate Omar Bashir reserved his verdict, after hearing the petition, before granting a two-day physical remand.
The case hearing took place amid strict security arrangements.
It is pertinent to mention here that Shahbaz Gill was arrested by Islamabad police on Tuesday over a case of incitement to rebellion registered against him in the Bani Gala police station.
The FIR was registered under sections 34 (common intention), 109 (abetment), 120 (concealing design to commit offence punishable with imprisonment), 121 (waging war against state), 124-A (sedition), 131 (abetting mutiny, or attempt to seduce a soldier, sailor or airman from his duty), 153 (provoking to cause riot), 153-A (promoting enmity between different groups), 505 (statement conducing to public mischief), and 506 (punishment for criminal intimidation) of the Pakistan Penal Code (PPC).
Besides other charges, clauses related to spreading anarchy and hatred were added to the FIR.