ECP Secretary joins office to review record of prohibited funding case
The meeting takes place in late hours of Saturday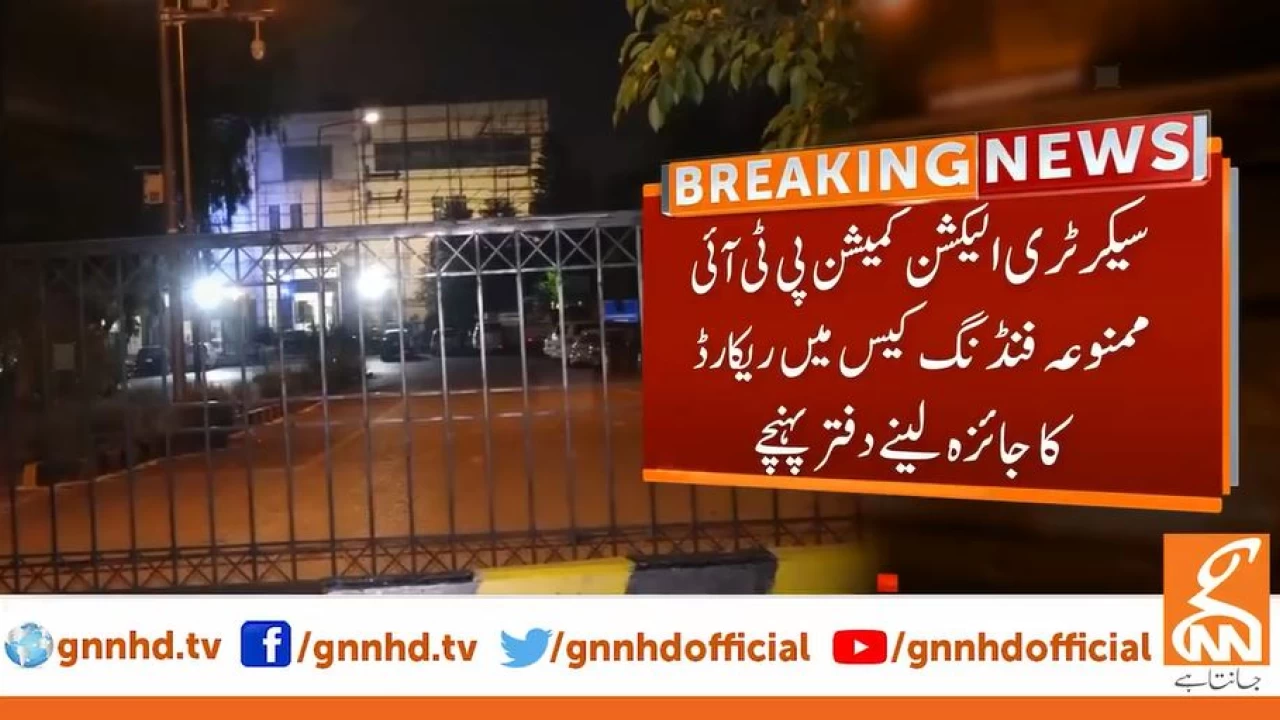 Islamabad: The Secretary Election Commission of Pakistan joined his office in late hours of Saturday to examine the record of the prohibited funding case.
He held a meeting that was also attended by the special secretary and other staff. The Federal Investigation Agency and other agencies have already contacted the ECP for record in the case.
The PTI leadership has been facing the case that questions the arrival of donations in the PTI's bank accounts from foreign individuals and companies.
-- Fawad Ch laments late night meeting --
PTI leader and former federal minister Chaudhry Fawad Hussian deplored the late night meeting of the ECP.
In a tweet, he said on the one the ECP could convene meeting at 11pm to submit PTI funding's record, but on the other the funding cases of PML-N has been freezed.
"The funing cases should be decided within 15 days after Ashura so that the people of Pakistan could compare how the political parties could raise funings", the minister further said in the tweet.
رات 11 بجے الیکشن کمیشن تحریک انصاف کی فنڈنگ کا ریکارڈ دینے کیلئے اجلاس بلا سکتی ہے لیکن پیپلز پارٹی، جمیعت نون لیگ کے فنڈنگ کیس کو فریزر میں لگایا ہوا ہے،عاشورہ کے بعد پندرہ دن کے اندرفنڈنگ کیسزکا فیصلہ ہونا چاہئے تا کہ عوام کو ایک موازنہ ملے کہ سیاسی جماعتیں کیسے فنڈنگ کرتی ہیں

— Ch Fawad Hussain (@fawadchaudhry) August 6, 2022