Commonwealth Games: Pakistan's Arshad Nadeem wins javelin gold 
This is the second gold for Pakistan in Commonwealth Games 2022.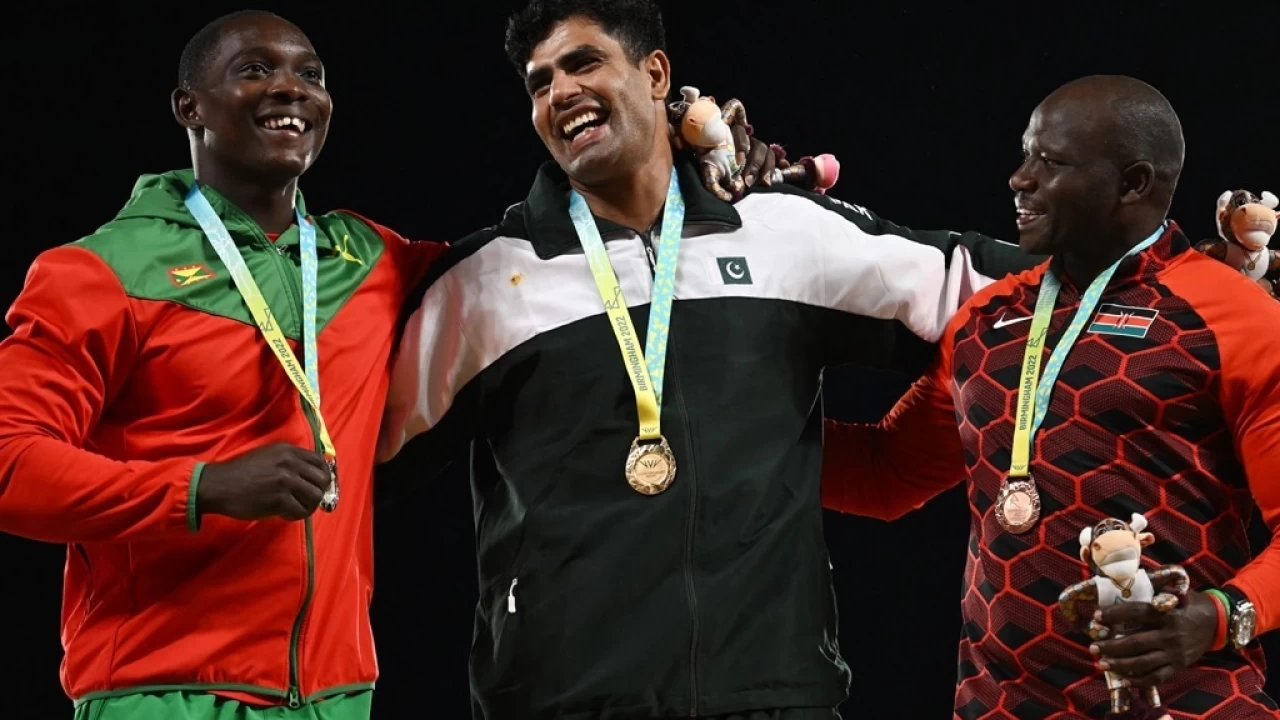 Pakistan's ace Javelin thrower Nadeem bagged gold in Commonwealth Games Javelin with record throw of 90.18 meters. The Olympian's throw was also the games' record—registered in his fifth attempt.
In the ongoing Commonwealth Games at Birmingham, Pakistan's Arshad Nadeem has won gold medal in the Javelin throw competition with a monstrous throw of 90.18 meters.
During the first round of the javelin throw final, the athlete created a record through an 86.81-metre throw. However, in the fifth attempt, Nadeem set a new CWG record of 90.18m throw—becoming first Pakistani to hold the record.
This is the second gold for Pakistan in Commonwealth Games 2022.
Previously, Arshad had a career-best throw of 86.38, which he pulled off during the Imam Reza Cup held in Mashhad Iran, in 2021.
Earlier, weightlifter Nooh Dastagir Butt had won the gold medal for Pakistan in the Commonwealth Games 2022 with a record lift of 405 kilogram.
Pakistani athletes have complained of not receiving enough support from sports authorities in the form of training and infrastructure, yet have continued to perform impressively in global tournaments.
Last month, Arshad Nadeem became the first Pakistani to secure the fifth position in the men's javelin competition at the World Athletics Championship held in the United States.
Nadeem's exceptional performance brought Pakistan's medals tally in the ongoing games to eight.