IPL franchise Sunrisers faces severe trolling on social media over copying PCB idea
The video released by PCB was loved by the users as the idea was very unique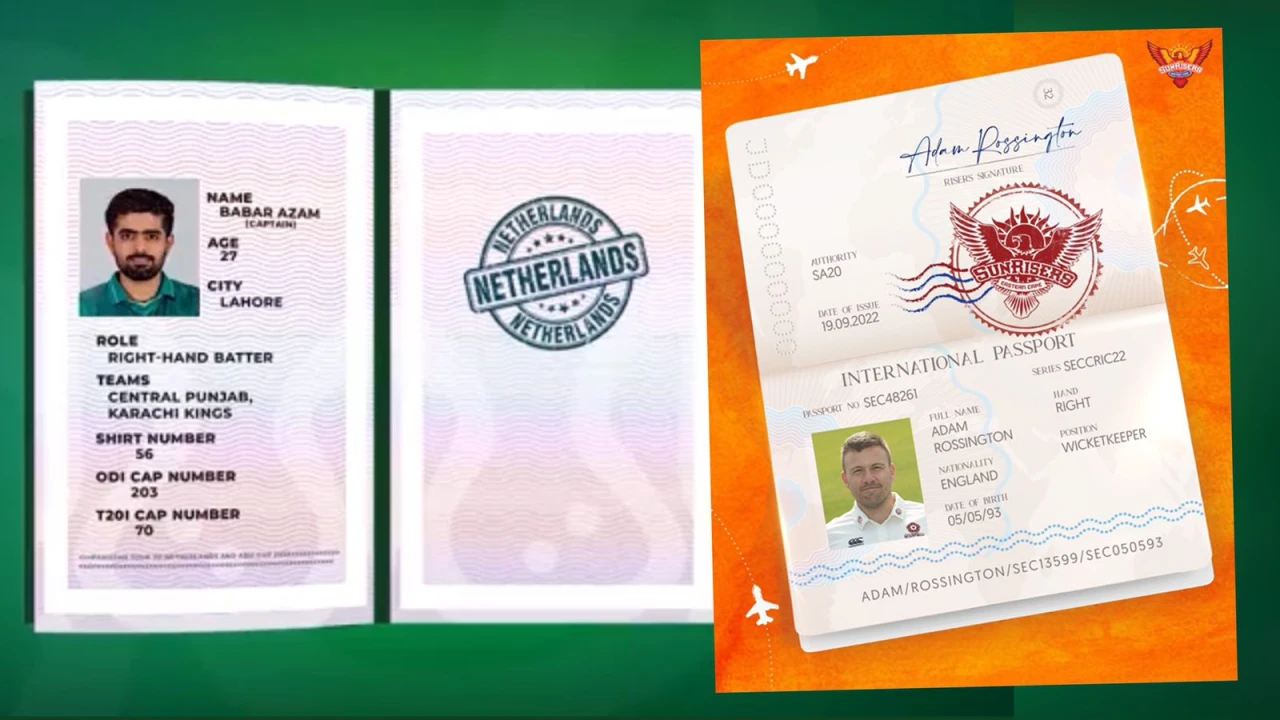 Indian Premier League (IPL) franchise Sunrisers are facing severe trolling on social media.
When Sunrisers Eastern announced its squad for the league by pasting photos on the players' passports, Pakistani users on Twitter called it a copy of Pakistan Cricket Board's idea.
The Pakistan Cricket Board announced its squad for the tour of Holland and the Asia Cup by pasting the photos of the players on the passports, in which the details of the players were also recorded in the video released by the PCB.
The video released by PCB was loved by the users as the idea was very unique.
Dear Admin u copied the Idea of One n Only Content KinG @IbrahimBadees He did this for Netherland tour n Asia Cup https://t.co/elNMewLOze

— Arslan Jutt (@ArslanJutt43) September 19, 2022
The Media Manager of Pakistan Cricket Team Ibrahim Badis has been working with Pakistan Cricket Team intermittently for the past two years.
He has captured the attention of cricket fans by making unique and interesting videos of Pakistan cricket team in many events including ICC Men's T20 World Cup and Asia Cup.
اس کا کریڈٹ تو @IbrahimBadees اور پی سی بی ڈیجیٹل میڈیا کو جانا چاہیے ۔۔۔ کیونکہ اس کی ابتداء تو پی سی بی نے کی تھی جب ٹی ایشیا کپ کے لئے اسکواڈ کا اعلان کیا گیا تھا۔۔ اب تو مزید کچھ نیا آنیوالا ہے#PakistanCricket #SAT20 https://t.co/rL9RJCqg9N pic.twitter.com/tjIN6iWWoX

— Usman Khan (@usmann_khann) September 19, 2022