Ishaq Dar sworn in as senator
Ishaq Dar had been living in the UK for the last five years.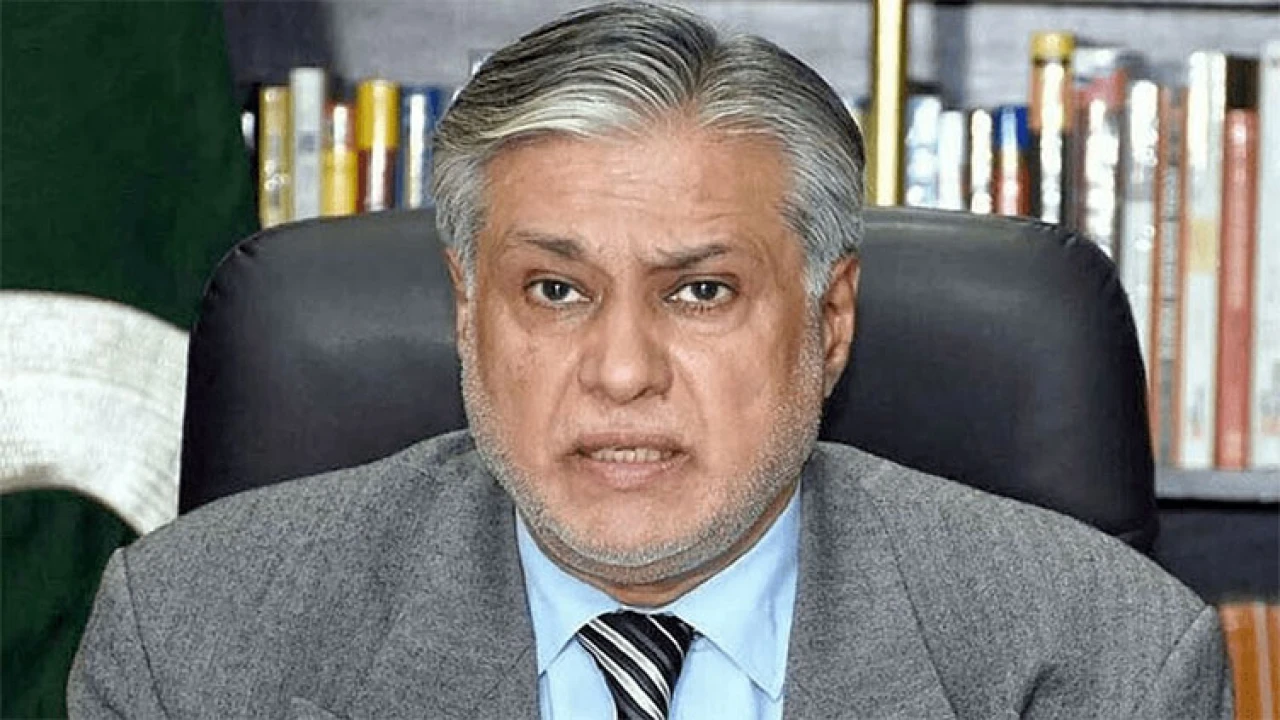 Islamabad: Pakistan Muslim League Nawaz (PML-N) leader Ishaq Dar took oath as a senator today (Tuesday) at 4pm amidst the ruckus created by the opposition leaders.
As per details, the oath had been administered by Chairman Senate Sadiq Sanjarani.
During the swearing-in ceremony, Pakistan Tehreek-e-Insaf (PTI) members tore the copies of the agenda of the meeting and surrounded the dais, in a bid to register their protest. They also chanted slogans.
The Senate chairman, however, directed all members to maintain the decorum of the Upper House.
He is expected to be sworn in as Finance Minister, as PML-N leader Miftah Ismail formally resigned from his post today, paving the way for party stalwart Ishaq Dar to take over.
Sources said Miftah Ismail will remain part of the government's economic team.
Dar had been living in self-imposed exile in the UK for the last five years and landed in Pakistan along with Prime Minister Shehbaz Sharif on Monday.
It is pertinent to mention here that the former federal minister has been out of the country since 2017, owing to his medical treatment abroad.
Dar left Pakistan and has since been declared a proclaimed offender in a corruption case filed against him by the National Accountability Bureau (NAB). He is wanted in multiple cases.