Google marks World Teachers' Day with inimitable doodle 
Google celebrates World Teachers' day with animated doodle, inspired by the tools for learning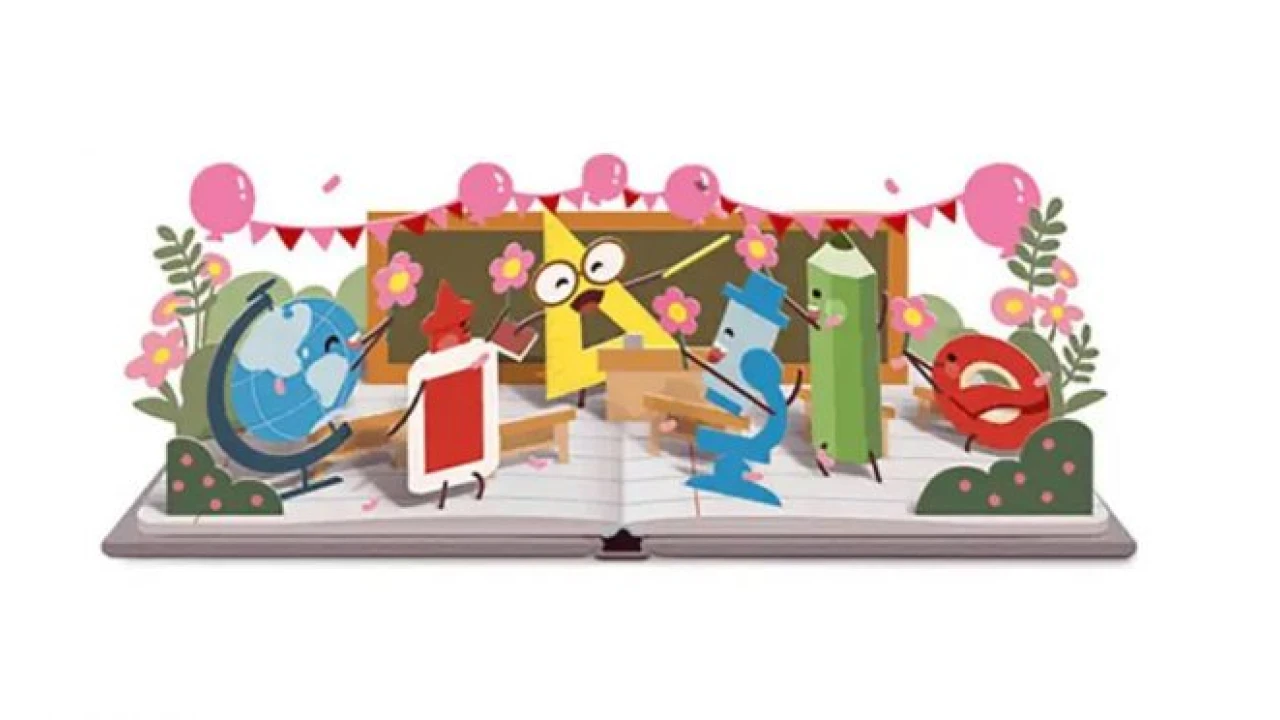 Global tech company, Google, has marked the 2022 Teachers' Day celebration by creating a unique animated doodle.
Celebrating teachers' day, Google created a doodle involving pieces of stationery and school equipment standing as colorful confetti falls around them in a classroom setting.
The doodle depicts a triangular ruler as a teacher while the others are students who are offering flowers to the educator.
World Teachers' Day, celebrated annually on October 5, provides an important opportunity to call on Governments and the international community to spotlight teachers and their challenges, and share effective and promising policy responses.
Over 100 countries celebrate the day and each year there is a theme, and this year that is "the transformation of education begins with teachers".
Google often marks major human achievements, events and historical milestones with its Doodles, although this new animation appears to be available on screens across the world.
On October 5th, 1966, the International Labor Organization (ILO) and the United Nations Educational, Scientific and Cultural Organization (UNESCO) signed a recommendation concerning the "status of teachers." To recognize this significant anniversary and commemorate the signing of the 1966 document, UNESCO created International Teacher's Day in 1994.
The day highlights the importance of quality teachers, guiding future aspirants of this profession.