Three injured in Shershah Kabari market fire: Karachi
The fire broke in a shop at 6:30 in the morning.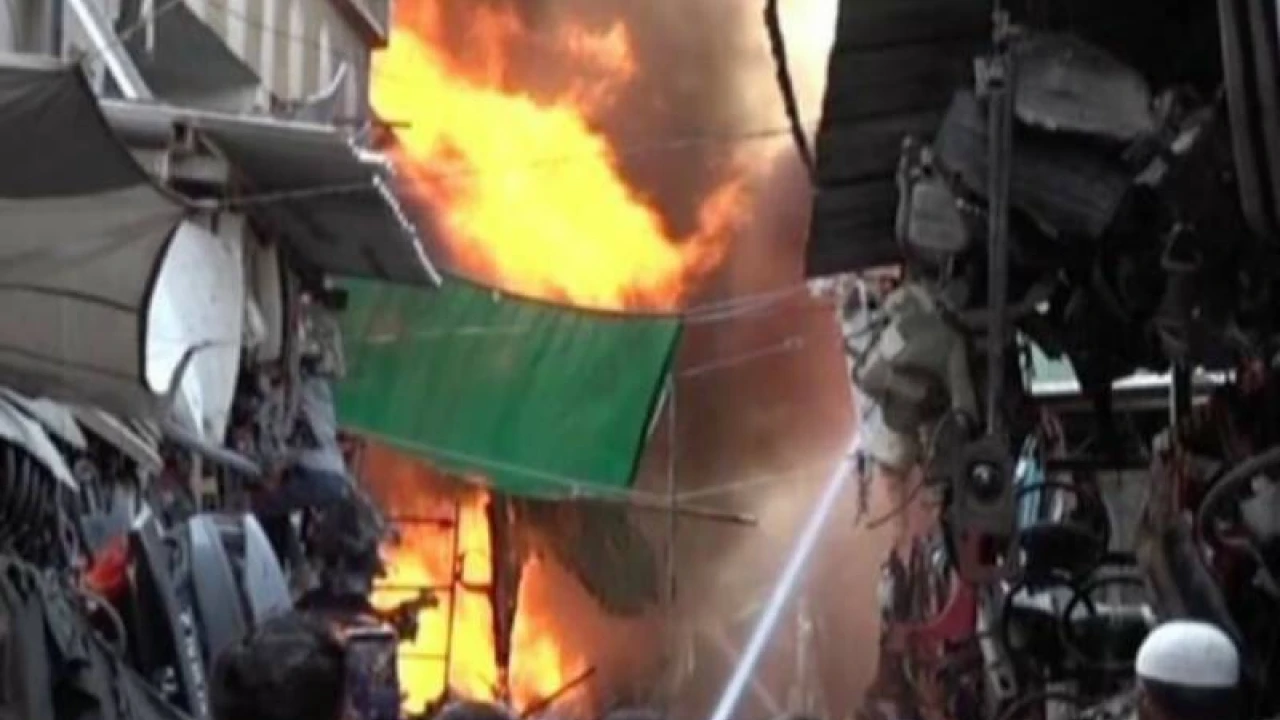 Karachi: Fire breakout in Shershah Kabari market of Karachi on Thursday morning, thus three people sustained the burn injuries.
The fire was controlled around mid-day after struggle of more than five hours and the cooling process is under way.
The fire captured many shops instantly. Almost 10 fire brigade vehicles reached the spot and took control of fire extinguishing job.
Chief fire officer said, 'three people including a firefighter got injured while six to seven shops got burnt.'
A security guard on the duty stated that, 'the fire broke in a shop at 6:30 in the morning which consumed various surrounding shops due to short circuit.'
Police and rescue teams reached the spot after getting information and shifted the injured to Civil hospital.
Police cordoned off the area.
کراچی کی کباڑی مارکیٹ میں آتشزدگی، متعدد دکانیں آگ کی لپیٹ میں #GNN #breakingNews #newsUpdates pic.twitter.com/5SuztVAvSk

— GNN (@gnnhdofficial) November 10, 2022