Magnitude 7.3 earthquake hits Solomon Islands
There were no immediate reports of widespread damage or injuries.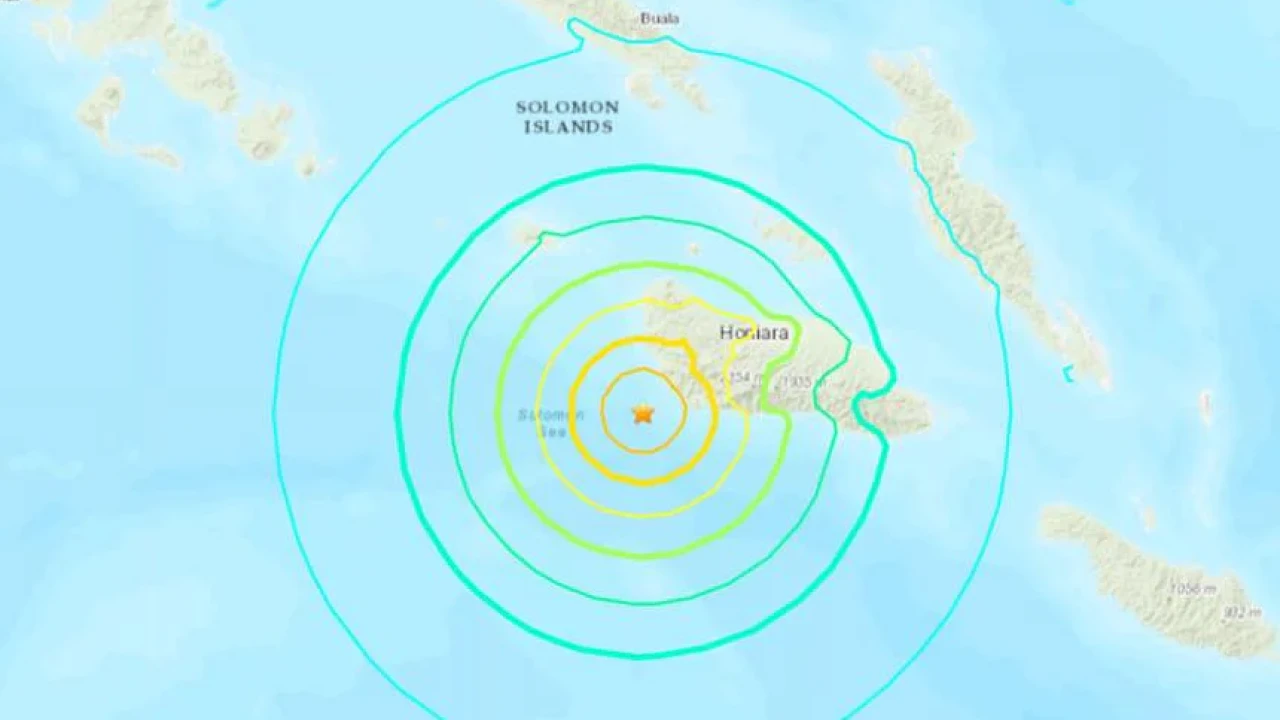 Honiara: A powerful magnitude 7.3 earthquake rattled the Solomon Islands Tuesday, overturning tables and sending people racing for higher ground.
A tsunami warning has been issued after the quake. However, no casualties have been reported yet. There were no immediate reports of widespread damage or injuries.
The quake's epicenter was in the ocean about 56 kilometers (35 miles) southwest of Honiara at a depth of 13 kilometers (8 miles), according to the U.S. Geological Survey.
Solomon Islands—home to about 700,000 people—doesn't have any big high-rises, making it vulnerable to a quake.
The Pacific Tsunami Warning Center initially warned of possible hazardous waves for the region but later downgraded a tsunami warning as the threat passed.
#TsunamiPH

ADVISORY: NO TSUNAMI THREAT TO THE PHILIPPINES

Tsunami Information No.1
Date and Time: 22 Nov 2022 - 10:03 AM
Magnitude = 7.3
Depth = 010 kilometers
Location = 9.8°S, 159.6°E - Solomon Islandshttps://t.co/7U0Qr5b5OM pic.twitter.com/VKu9evEvTh

— PHIVOLCS-DOST (@phivolcs_dost) November 22, 2022
The Solomon Islands sit on the Pacific Ring of Fire, an arc along the Pacific Ocean rim where many volcanic eruptions and earthquakes occur.
The tremor comes a day after a 5.6-magnitude earthquake killed at least 162 people, with hundreds injured and others missing, when it toppled buildings and triggered landslides on Indonesia's java island on Monday.