PM Shehbaz, Zardari discuss national affairs
The meeting took place when the country is going to have next army chief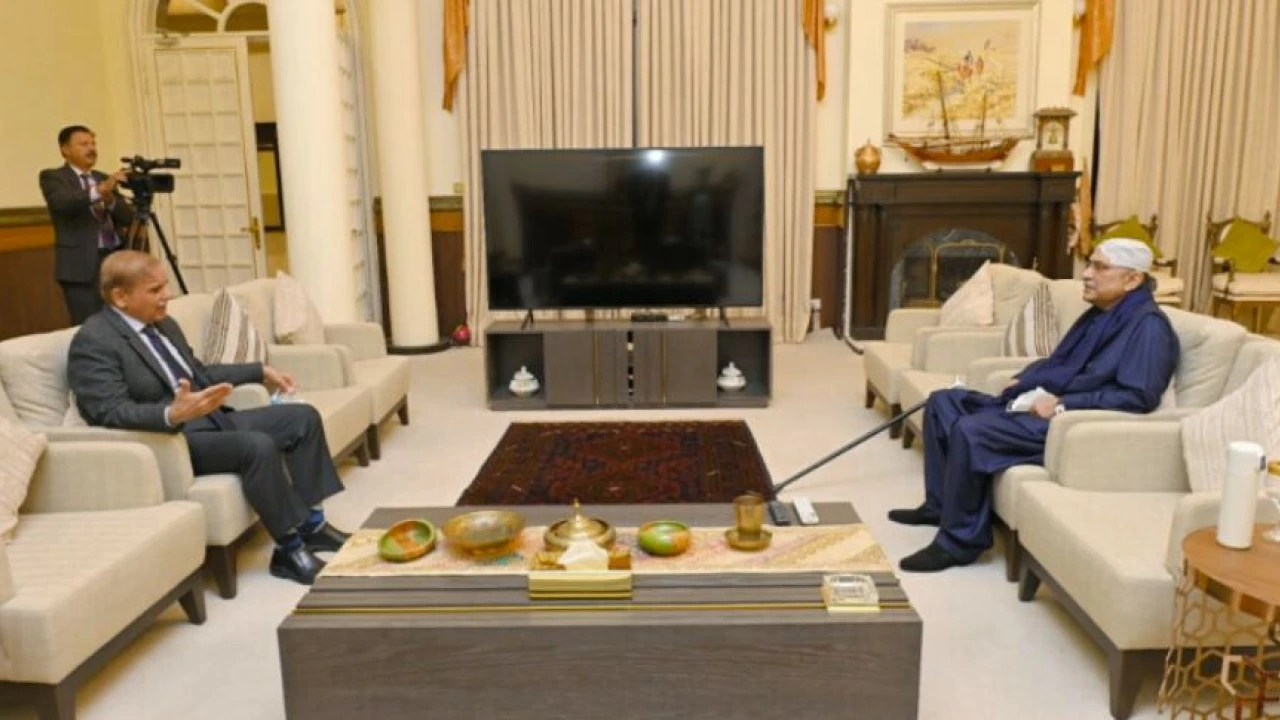 Islamabad: PPP co-chairperson Asif Ali Zardari reached the Prime Minister's House on Tuesday to see Prime Minister Shehbaz Sharif.
Both of them discussed the "overall situation" of the country.
A statement released by Information Minister Marriyum Aurangzeb said the former president enquired about PM Shehbaz's well-being and was thanked for his visit.
The meeting between the two leaders was held amid the process for the next army chief's appointment.
سابق صدر اور پاکستان پیپلز پارٹی کے شریک چیئرمین آصف علی زرداری کی وزیراعظم ہاؤس میں ملاقات pic.twitter.com/PSakNMJLvR

— PML(N) (@pmln_org) November 22, 2022
A day ago, the prime minister had sought a defence ministry summary for the appointment of the new army chief, along with the service dossiers of all prospe­ctive candidates, as the government seems set to name outgoing Chief of Army Staff Gen Qamar Javed Bajwa's successor by Friday.
The former president, who arrived here at the PM House, was welcomed by the Prime Minister, a press release issued by the PM Media Wing said.
سابق صدر اور پاکستان پیپلز پارٹی کے شریک چیئرمین آصف علی زرداری کی وزیراعظم ہاؤس آمد

وزیراعظم شہباز شریف نے آصف علی زرداری کا استقبال کیا

سابق صدر آصف علی زرداری نے وزیراعظم شہباز شریف کی مزاج پرسی کی pic.twitter.com/24dDz79sAa

— PML(N) (@pmln_org) November 22, 2022