TORs of Broadsheet inquiry commission framed
Islamabad: PTI government on Thursday has prepared term of references (TORs) for the one-man commission to investigate Broadsheet findings. Earlier, the federal cabinet had agreed to form a commission headed by Justice (Retd) Azmat Saeed Sheikh to probe the Broadsheet matter.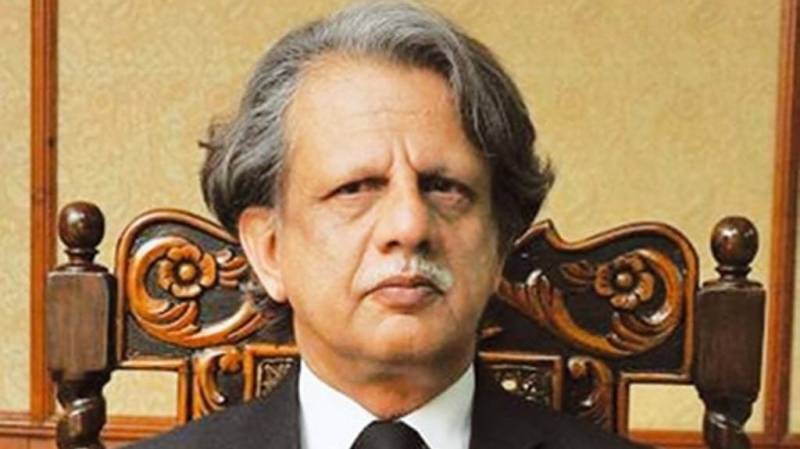 According to the details, the ToRs for the inquiry commission will be presented before the federal cabinet for final approval. As per the TORs, the commission will examine the process of selection and appointment of assets recovery firms Trouvons LLC, Broadsheet LLC and International Asset Recovery Limited ('IAR') and execution of agreements in the year 2000 to track the offshore assets of Pakistanis hidden abroad.
It will also probe into the circumstances, reasons and effect of cancellation of agreements with Broadsheet LLC and IAR in the year 2003. The commission will also identify the persons or officials accountable for making erroneous payment of $1.5 million to the wrong individual in the year 2008. According to TORs, for the purpose of assisting the commission, it shall also be empowered to constitute special teams involving officers from the executive authorities and experts from any field. The one-man commission will identify and fix responsibility of any person, body or authority which was found guilty of gross carelessness or wrongdoing or acted with mala fide intention or objective in respect of the matters stated in TORs.
The main objective of the committee is to investigate corruption apparently committed by over 200 Pakistani nationals within time span of 45 days. However, for the commission the time limit for conclusion of the investigation can also be stretched.
In December 2020, a UK high court had ordered fining Rs4.5 billion to Pakistan High Commission in London over non-payment of a penalty by the National Accountability Bureau (NAB) to the foreign asset recovery firm Broadsheet LLC.
The PPP and PML-N had rejected the name of the former Supreme Court judge to investigate the matter saying the head of commission was working with the National Accountability Bureau (NAB) when the deal to be probed was signed with the asset recovery firm. Further, opposition objected that the former judge was also part of the Panama bench which disqualified former PM Nawaz Sharif and is currently a member of Shaukat Khanum Memorial Hospital's Board of Governors.
Eidul Adha on July 10 as Zil Hajj moon not sighted in Pakistan
Central Ruet-e-Hilal Committee Chairman Maulana Syed Abdul Khabir Azad announced the decision following a meeting of the committee
The Central Ruet-e-Hilal Committee announced Wednesday that the Zil-Hajj moon has not been sighted in Pakistan, adding that Eid ul Adha in Pakistan will be observed on July 10 (Sunday).
Chairman Maulana Syed Abdul Khabir Azad announced the decision following a meeting of the committee, held in Karachi after Maghrib prayers to sight the crescent moon.
The first day of Zil hajj would fall on July 1 (Friday), he added.
In the meeting, it was formally announced by the committee that the moon of Zul-Hijjah has not been seen anywhere in the country, therefore Eid-ul-Adha will be on Sunday, July 10.
Earlier, the Lahore Zonal Committee had also announced that the moon of Dhi Al-Hajj has not been seen. Eid-ul-Adha will be on Sunday, July 10, however, the final announcement in this regard was to be made by the Central Route Hilal Committee.
Journalist shot dead in latest attack on Mexico media workers
Presidential spokesperson Jesus Ramirez said on Twitter the journalist's daughter also was injured in the attack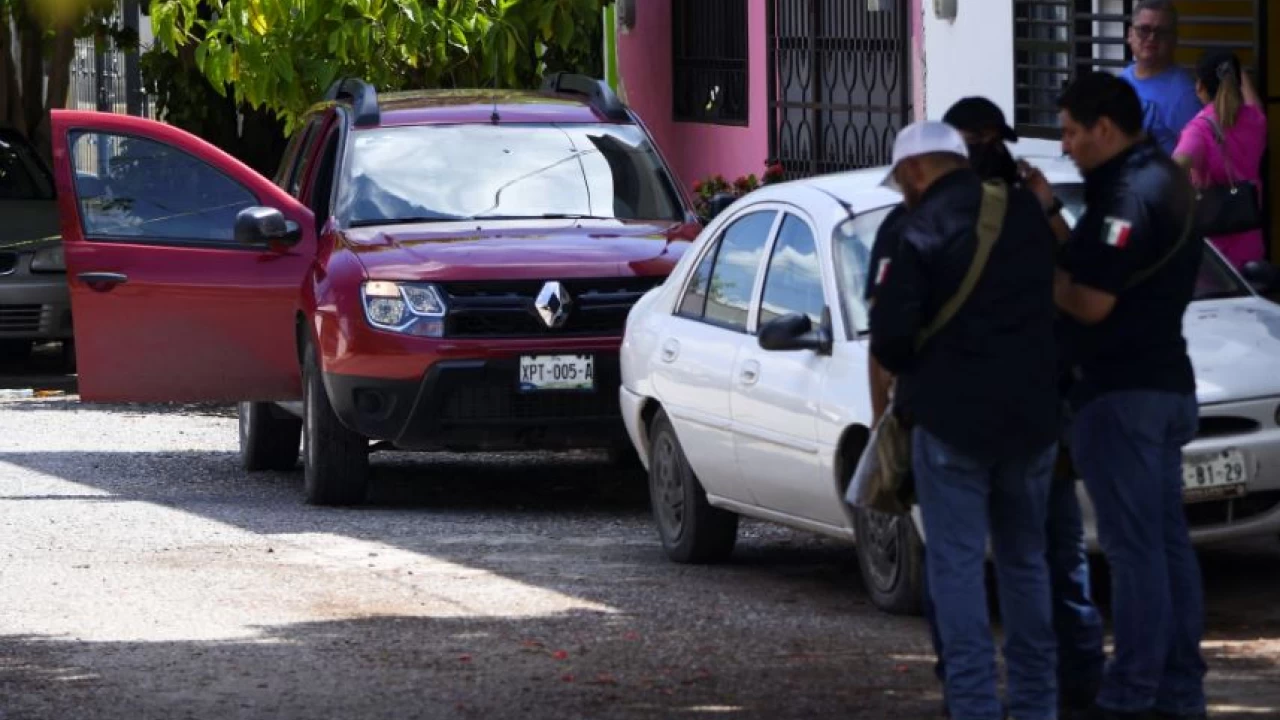 A Mexican journalist was killed in the northern state of Tamaulipas on Wednesday, the newspaper he worked for said, the latest in a series of attacks in one of the world's most dangerous countries for media workers.
Antonio de la Cruz, a journalist for local newspaper Expreso, was gunned down in his home in the state capital Ciudad Victoria, the paper said.
His death comes after eight others in the media have been murdered in Mexico this year as a result of their journalism, according to human rights organization Article 19.
Presidential spokesperson Jesus Ramirez said on Twitter the journalist's daughter also was injured in the attack.
"We must not allow any more attacks on journalists and activists. These crimes will not go unpunished," Ramirez wrote.
The paper's parent company Expreso-La Razon demanded justice from authorities.
The Tamaulipas attorney general's office said in a statement it had opened an investigation into the incident and that police are collecting evidence and hunting for the attackers.
Violence against the press has skyrocketed during Mexican President Andres Manuel Lopez Obrador's administration, according to a report published by Article 19.
SOURCE: REUTERS
US to enhance military presence in Europe as NATO bolsters its eastern side
NATO leaders agreed to move towards putting more than 300,000 troops at higher readiness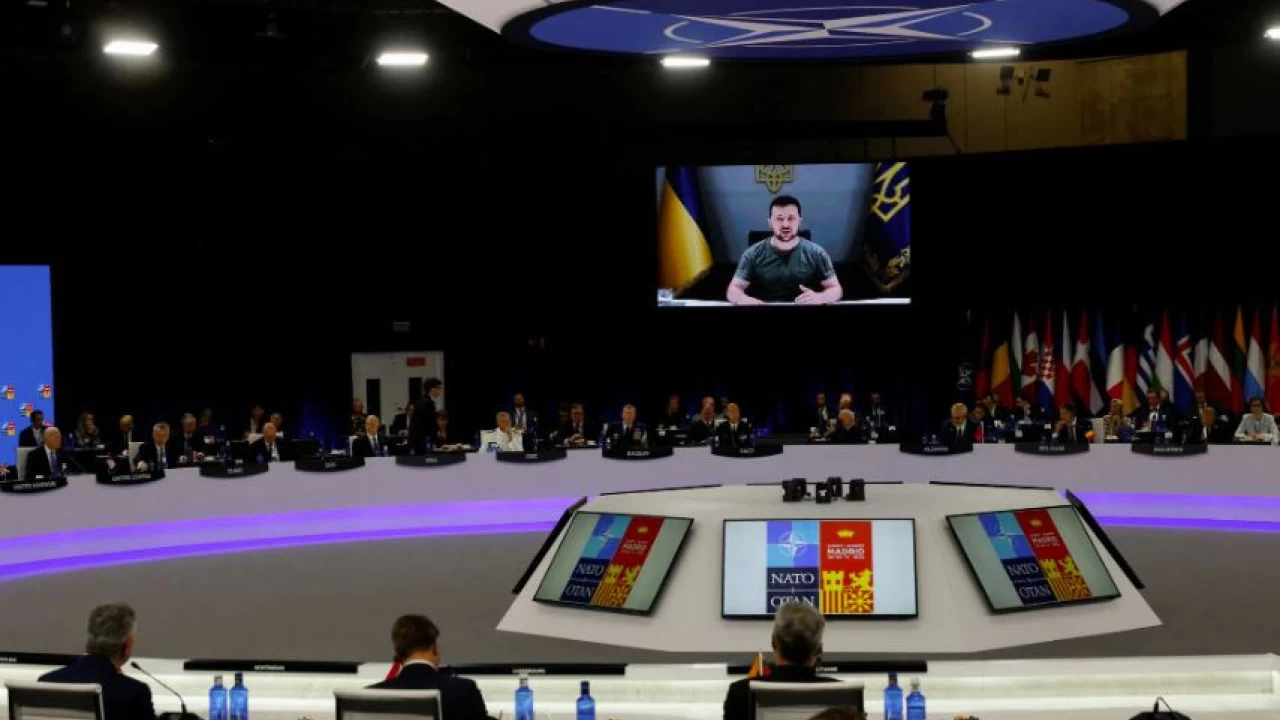 US President Joe Biden pledged more American troops, warplanes and warships for Europe on Wednesday as NATO agreed the biggest strengthening of its deterrents since the Cold War in response to Russia's invasion of Ukraine.
Biden's commitment at the Madrid summit "to defend every inch of allied territory" came as the U.S.-led military alliance also set in motion a new plan to reinforce the Baltic states and Poland against any future Russian attack.
With more German, British and other allied troops to be on alert to deploy eastward, the United States is also adding to the 100,000 personnel already in Europe by sending more warships to Spain, planes to Britain, pre-positioned weapons to the Baltics and more soldiers to Romania.
"We mean it when we say an attack against one is an attack against all," Biden said. read more
However, Italian Prime Minister Mario Draghi played down a threat of a near-term armed confrontation between NATO and Russia. "There is no risk of a military escalation. We must be ready, but there is no risk," he said.
The Baltics originally sought permanent NATO bases and as much as a tenfold increase to NATO's troop presence from around 5,000 multinational soldiers prior to the Ukraine invasion, as well as adding air and maritime defences.
What NATO agreed on Wednesday falls short of that, but it means more allied troops in Estonia, Latvia and Lithuania, more equipment, weapons and ammunition sent to the region, and setting up a system of rapid reinforcements.
NATO leaders agreed to move towards putting more than 300,000 troops at higher readiness.
In the past, the alliance relied on far fewer troops - some 40,000 - to be first in line to respond to any Russian attack or other crises.
"President (Vladimir) Putin's war against Ukraine has shattered peace in Europe and has created the biggest security crisis in Europe since the Second World War," NATO Secretary-General Jens Stoltenberg told a news conference. "NATO has responded with strength and unity."
The United States will also create a new permanent army headquarters in Poland, which was immediately welcomed by Polish president Andrzej Duda, as Warsaw long sought a permanent U.S. military base on its soil. "It is a fact that strengthens our safety a lot ... in the difficult situation which we are in," Duda said. read more
As NATO also agreed a long-term military and financial aid package for Ukraine, Ukrainian refugees gathered in central Madrid to call for more arms for their nation, which is now facing a war of attrition against superior Russian artillery in the east of the country.
Ukrainian student Kateryna Darchyk, 20, told Reuters: "We ask for NATO to give us weapons because we have soldiers, we have people ready to fight for Ukraine, men and women who are ready to protect their country."
END OF NORDIC NEUTRALITY
In addition, NATO's 30 leaders invited Finland and Sweden into the alliance, a decision that once ratified would end decades of Nordic neutrality by putting the two countries under the United States' nuclear umbrella. read more
"The significance of this really can't be overstated," Britain's Prime Minister Boris Johnson told reporters. "We're seeing the expansion of the alliance, which is exactly the opposite of what Putin wanted. He wanted less NATO, he's getting more."
That was made possible after Turkey dropped its veto against the two countries' progress to membership following four hours of talks on Tuesday evening in Madrid, ending weeks of drama that threatened allied unity.
As part of the deal, Sweden and Finland agreed not to support Kurdish militant groups.
Turkish President Tayyip Erdogan had threatened to block their bids over Ankara's accusations the two countries supported a Kurdish militia in northern Syria. Turkey views the militia as an extension of the outlawed Kurdistan Workers Party (PKK) which is also deemed a terrorist group by the United States and the European Union.
Both Finland, which has a 1,300 km (810 mile) border with Russia, and Sweden, home of the founder of the Nobel Peace Prize, are now set to bring well-trained militaries into the alliance, possibly giving NATO Baltic Sea superiority.
"We are not yet covered by NATO's Article 5," Finland's Foreign Minister Pekka Haavisto told Reuters, referring to NATO's collective defence clause. "Our aim is that period should be as short as possible," he said.
SOURCE: REUTERS