TORs of Broadsheet inquiry commission framed
Islamabad: PTI government on Thursday has prepared term of references (TORs) for the one-man commission to investigate Broadsheet findings. Earlier, the federal cabinet had agreed to form a commission headed by Justice (Retd) Azmat Saeed Sheikh to probe the Broadsheet matter.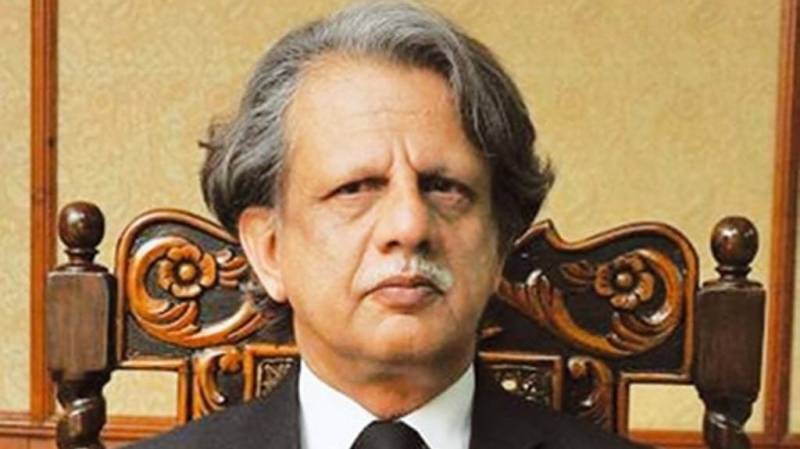 According to the details, the ToRs for the inquiry commission will be presented before the federal cabinet for final approval. As per the TORs, the commission will examine the process of selection and appointment of assets recovery firms Trouvons LLC, Broadsheet LLC and International Asset Recovery Limited ('IAR') and execution of agreements in the year 2000 to track the offshore assets of Pakistanis hidden abroad.
It will also probe into the circumstances, reasons and effect of cancellation of agreements with Broadsheet LLC and IAR in the year 2003. The commission will also identify the persons or officials accountable for making erroneous payment of $1.5 million to the wrong individual in the year 2008. According to TORs, for the purpose of assisting the commission, it shall also be empowered to constitute special teams involving officers from the executive authorities and experts from any field. The one-man commission will identify and fix responsibility of any person, body or authority which was found guilty of gross carelessness or wrongdoing or acted with mala fide intention or objective in respect of the matters stated in TORs.
The main objective of the committee is to investigate corruption apparently committed by over 200 Pakistani nationals within time span of 45 days. However, for the commission the time limit for conclusion of the investigation can also be stretched.
In December 2020, a UK high court had ordered fining Rs4.5 billion to Pakistan High Commission in London over non-payment of a penalty by the National Accountability Bureau (NAB) to the foreign asset recovery firm Broadsheet LLC.
The PPP and PML-N had rejected the name of the former Supreme Court judge to investigate the matter saying the head of commission was working with the National Accountability Bureau (NAB) when the deal to be probed was signed with the asset recovery firm. Further, opposition objected that the former judge was also part of the Panama bench which disqualified former PM Nawaz Sharif and is currently a member of Shaukat Khanum Memorial Hospital's Board of Governors.