Death toll in Peshawar mosque attack soars to 95
The bomber detonated his suicide vest in the first row of the congregational prayer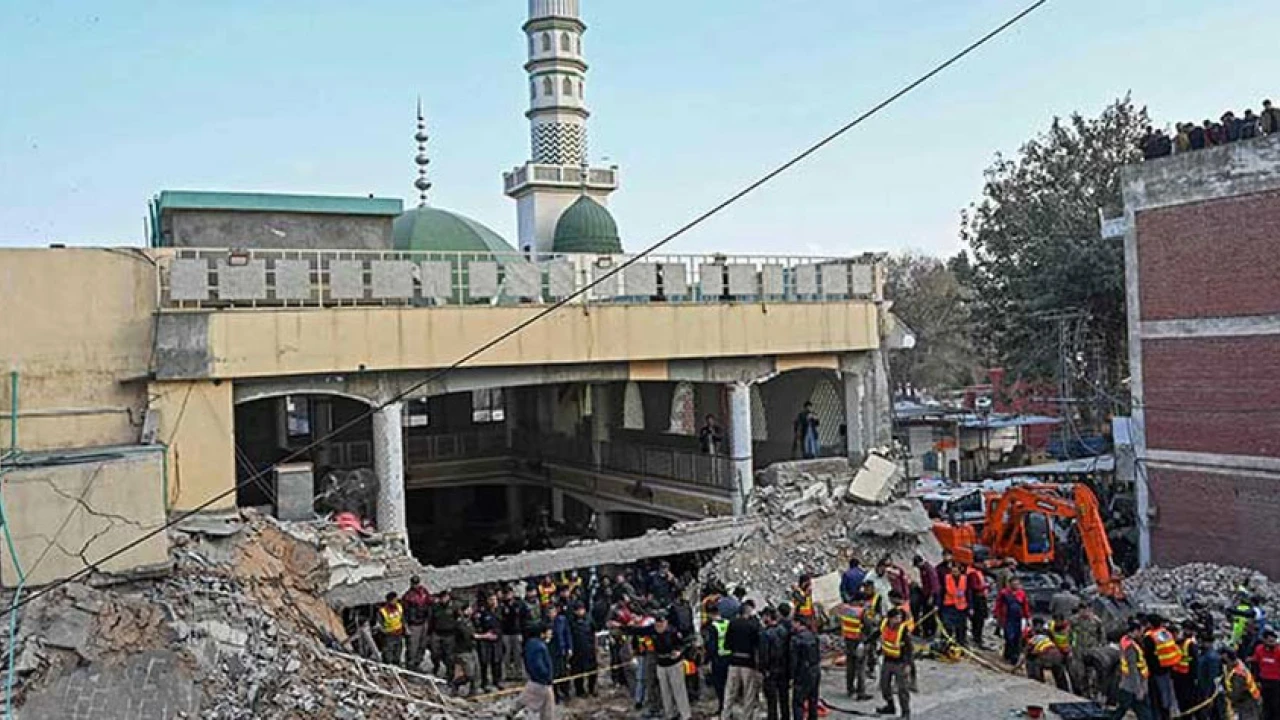 Peshawar: The death toll rose to 95 on Tuesday, with more than 150 other people injured in one of the deadliest terrorist attacks on Pakistani security forces in recent years.
The death toll of Peshawar terror attack has risen to 95 as rescue operation ended and the debris of the mosque was removed.
Meanwhile, Khyber Pakhtunkhwa Caretaker Chief Minister Muhammad Azam Khan has announced one-day mourning in the province following the attack.
The national flag will stand at half-mast on all important buildings of the province.
On Monday, a suicide bomber struck inside a mosque in Peshawar's Police Lines area, killing at least 28 people and wounding as many as 140 worshippers.
The blast happened at about 13:40 local time inside a mosque where a large number of people had gathered for Zuhr prayer.
Reportedly, the bomber detonated his suicide vest in the first row of the congregational prayer as some 150 worshipers — including many policemen from nearby police offices — were praying inside.
"A portion of the building had collapsed and several people are believed to be under it," said an official.
After getting information, a heavy contingent of police rushed to the spot and cordoned off the area.
An emergency has been imposed at hospitals across the city.
The injured are being shifted to the Lady Reading Hospital of Peshawar.
Among the injured, several are in critical condition, said hospital sources.
As per eyewitnesses, there was black smoke and the noise was so strong, almost deafening. The explosion was powerful enough to shatter window panes of nearby buildings.
Notably, the explosion occurred in a high-security area where only authorized citizens can enter after going through several police check posts.