President announces April 30 as Punjab election date
The Election Commission of Pakistan proposed Punjab election date between April 30 and May 7 in a letter written to President.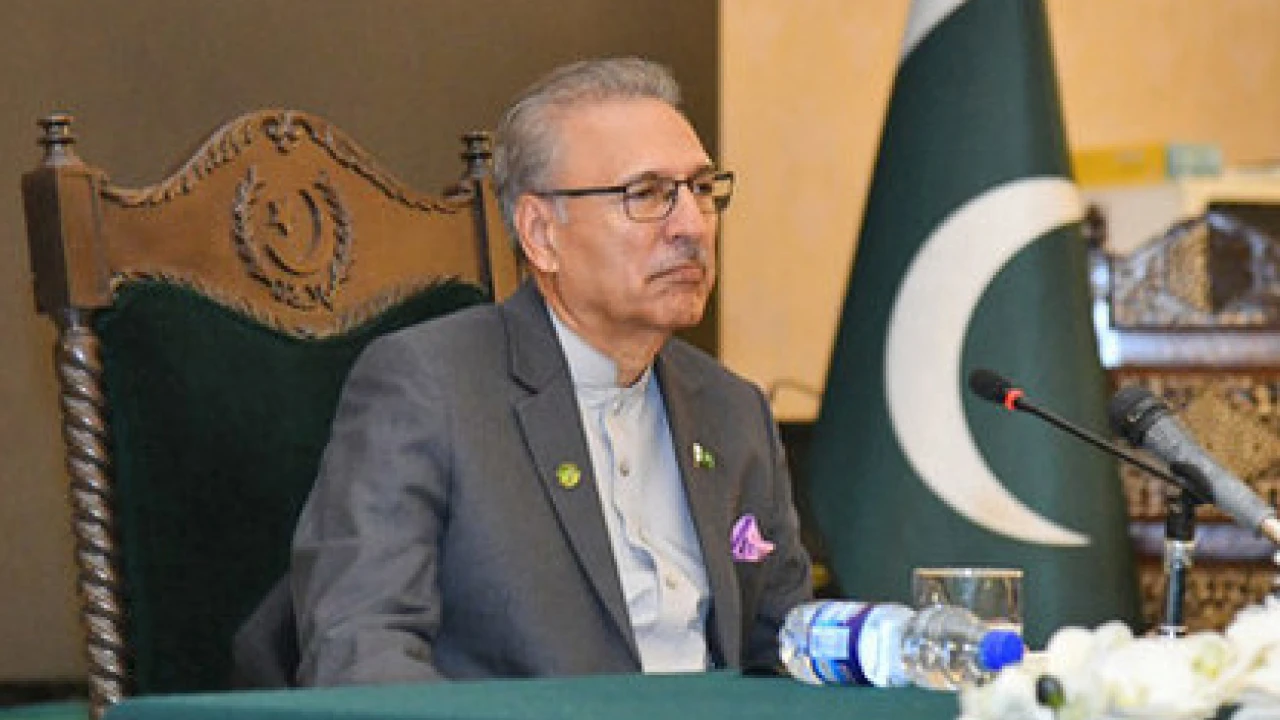 Lahore: President Dr Arif Alvi on Friday announced April 30 as the date for holding general elections in Punjab after "considering the dates proposed by the Election Commission of Pakistan".
On President office's official Twitter handle, Dr Arif Alvi announced to hold general elections of Punjab Assembly on April 30, Sunday.
President Dr. Arif Alvi has announced the date of 30th April 2023 (Sunday) for holding the general elections of the Provincial Assembly of Punjab. pic.twitter.com/tktyD1hz73

— The President of Pakistan (@PresOfPakistan) March 3, 2023
The news came hours after the Election Commission of Pakistan (ECP) proposed dates for the election in the province as directed by the apex court.
The electoral watchdog had proposed poll date between 30 April to 7 May 2023 for holding general elections of Provincial Assembly of Punjab, and had further suggested to hold elections preferably on Sunday.
The ECP conveyed the recommendation to President Dr Arif Alvi, in a letter, and is expected to release a schedule for elections shortly.
"The Election Commission has sent a letter to the president in light of the decision of the Supreme Court of Pakistan, in which the dates for holding the elections in Punjab have been suggested between April 30 and May 7, 2023," stated a press release.
"The commission is prepared to fulfil its constitutional and legal duty once the date for elections is selected by the president," it added.
Moreover, a letter has been written to the Khyber-Pakhtunkhwa (KP) governor and the electoral body is waiting for his response regarding the date for polls in the province.
In a split decision, the Supreme Court Wednesday directed the Election Commission of Pakistan (ECP) to hold elections within 90 days as it announced its reserved verdict in the suo motu notice taken over the polls date of Khyber Pakhtunkhwa (KP) and Punjab.
According to details, three bench members provided relief to the petitioners, while two others dissented, objecting to the pleas' admissibility.
The Supreme Court delivered the verdict, emphasizing that the Constitution mandates holding elections within 60 and 90 days after dissolving the assemblies and that the general elections' procedure is different.
"Conducting elections within 90 days of assembly dissolution is compulsory," Chief Justice of Pakistan (CJP) Bandial remarked.
The apex court reserved its momentous verdict on Tuesday, following two-day long hearings.
The Punjab and KP assemblies were dissolved on January 14 and January 18 respectively, and as per Pakistan's constitution, the elections were to be held within 90 days after their dissolution.