Govt providing subsidy worth Rs74b by distributing free flour, subsidized petrol: Marriyum
The Minister for Information and Broadcasting has said that the BISP data is being used for free distribution of flour among the deserving families.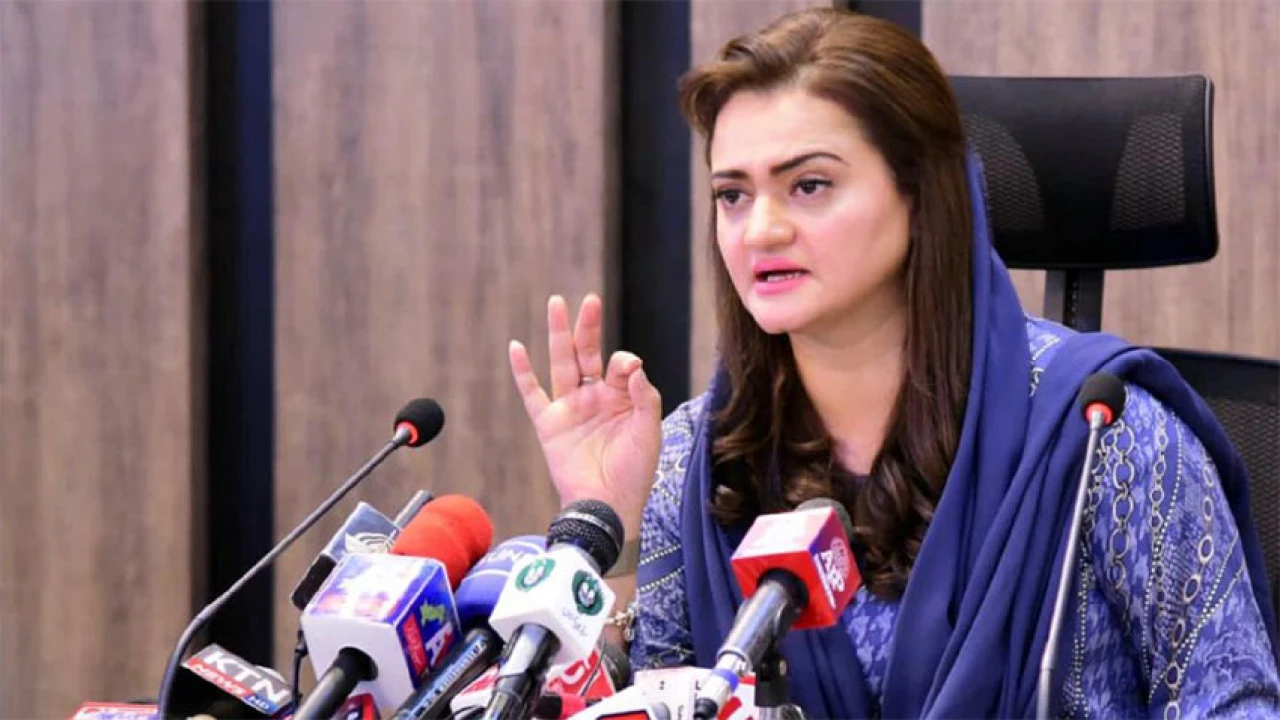 Islamabad: Minister for Information and Broadcasting Marriyum Aurangzeb on Friday said that the government is providing massive subsidy worth 74 billion rupees by distributing free flour and subsidized petrol in Islamabad Capital Territory, Khyber Pakhtunkhwa, and Punjab.
Talking to media in Islamabad this afternoon, she said 4.2 million people have been given free flour. She added that 4.1 million distributions were made in Punjab, 72,000 in Khyber Pakhtunkhwa, and over 20,000 in Islamabad. She said this facility will also be extended to the people of Sindh and Balochistan.
The Minister said BISP data is being used for free distribution of flour among the deserving families.
She said Prime Minister Shehbaz Sharif is personally monitoring the distribution of flour to ensure transparency.
Earlier, Prime Minister Shehbaz Sharif directed to ensure immediate registration of deserving people, who were still not registered with the BISP to get wheat flour free of cost being distributed by the government.
Chairing a review meeting of the Ramazan Package in in Lahore on Friday, he instructed NADRA and BISP to set up their counters for registration at flour distribution points.
The Prime Minister said the government is taking all possible measures to lessen difficulties of the poor people in Ramazan. He said free distribution of wheat flour will continue till 25th of Ramazan.
The meeting was apprised that the scheme for free distribution of flour has been continuing in Punjab, Khyber Pakhtunkhwa, and Islamabad Capital Territory. It was told that distribution points in Punjab have been established at marriage halls, where people do not face any hassle in getting the commodity, while waiting for their turn.
It is pertinent to mention that the Prime Minister today made surprised visits to the flour distribution points in Lahore and Kasur and expressed his satisfaction over the arrangements.
He commended efforts of all the departments and officials of the Punjab and Khyber Pakhtunkhwa governments as well as the Islamabad administration for their services in this programme.
Federal Ministers Shazia Marri and Marriyum Aurangzeb, Prime Minister's Advisor Ahad Cheema, Punjab Chief Minister Syed Mohsin Naqvi and other high officials attended the meeting.