Why Pakistan's loss to Afghanistan is a silver lining?
With Afghanistan now viewing the recent series as a potential springboard to something special, while Pakistan, like England that night, must move on.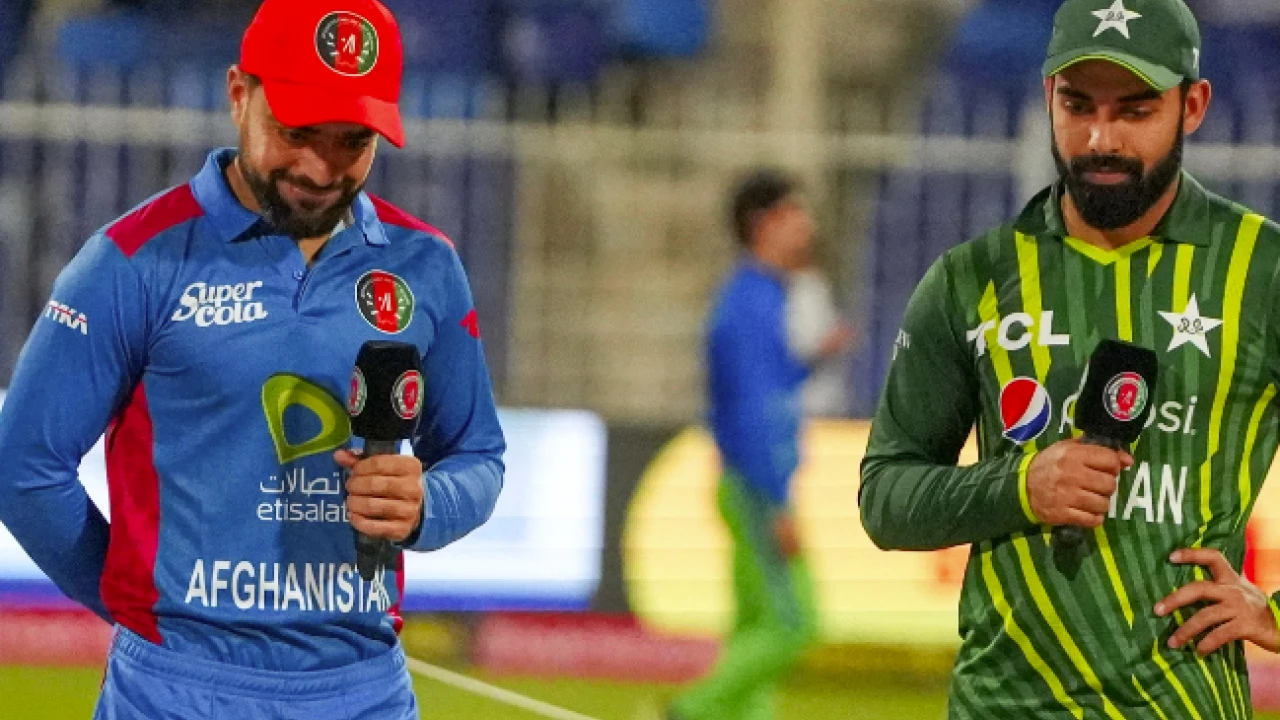 Lahore: In September of a few years ago, Pakistan arrived in Manchester for a one-off T20I, concluding a difficult white-ball tour. The prospects for the relatively inexperienced Pakistani side looked bleak as they had just come off a terrible 2016 T20 World Cup campaign, while England was on the rise in the white-ball game. The ODI series just before the T20I did not go as planned for the visitors either, losing 4-1, including a humiliating defeat that saw England post a then-world record 444 at Trent Bridge.
To turn their fortunes around, Pakistan made a number of changes from their previous T20 World Cup squad. Shahid Afridi was finally let go, and Sarfaraz Ahmed was made captain. Mohammad Sami was phased out, and 22-year-old Hasan Ali made his debut. Mohammad Rizwan also earned a recall after six months. Babar Azam, a slight and unassuming 21-year-old, also made his T20I debut, going on to hit the winning runs in a nine-wicket victory.
Pakistan's defeat against England in the one-off T20I match in 2016 turned out to be a significant moment for the team. The new captain Sarfaraz led them to 11 straight T20I series victories, Mohammad Rizwan became one of the most consistent T20 openers globally, and Hasan Ali won the player-of-the-series award in the 2017 Champions Trophy, leading Pakistan to victory. Babar Azam also emerged as a top player for the team. England, on the other hand, used the match as an opportunity to test new players and transition into a new system, which resulted in their ODI and T20 World Cup wins in 2019 and 2022.
Pakistan recently lost a T20 series against Afghanistan, but this could turn out to be a good thing for the team. They are giving their newfound PSL stars a chance to gain international experience before the next T20 World Cup in two years. Saim Ayub and Mohammad Haris are different from Babar and Rizwan as opening batters, but they are well-suited for the current style of T20 cricket. They need time to supplement their talent with experience.
The value of the series against Afghanistan for Pakistan was not only about winning the trophy but also giving Shadab Khan, Babar's deputy, an opportunity to juggle his all-round role with the captaincy. It was important for Pakistan to find out what life beyond Babar will look like. Shadab may not end up being a permanent captain, but the series gave him a chance to showcase his abilities. Despite not winning the series, the way the young players showed their talent was exciting, and they will likely become stars. The team needs to work on their game awareness, but they have the talent and attitude to pick up on these things quickly.
Imad Wasim and Abdullah Shafique, alongside Tayyab Tahir, were given another chance to perform for Pakistan in the recent T20I series. Whether they will become a part of Pakistan's long-term plan is yet to be seen, but the fact that Pakistan is hesitant to select players who may not be a part of their best squads indicates a culture that does not embrace rest, rotation, and experimentation.
In the T20I format, Pakistan has fielded only 32 players since the start of 2021, with only Zimbabwe, Afghanistan, and Ireland fielding fewer players, who have shallower talent pools. When it comes to starts per T20I played, Pakistan experiments less than any other team, except for Ireland. In contrast, India has given T20I caps to 45 different cricketers during this period, which is nearly 50% more than Pakistan.
However, Pakistan would have realized the benefits of rotation, as seen with Ihsanullah and Zaman Khan's performances in the recent series. Despite this, Pakistan may revert to fielding a full-strength team for the home series against New Zealand next month, even though the visitors will send in a significantly weakened squad. Consequently, New Zealand may end up learning more about themselves, regardless of the series outcome, just as Afghanistan did in this recent series.
In summary, the roles have been reversed since that night in Manchester, with Afghanistan now viewing the recent series as a potential springboard to something special, while Pakistan, like England that night, must move on.