Newly elected Turkish president Erdoğan to take oath today
Tayyip Erdoğan's swearing-in ceremony will be held at 3:00pm (Pakistan Standard Time)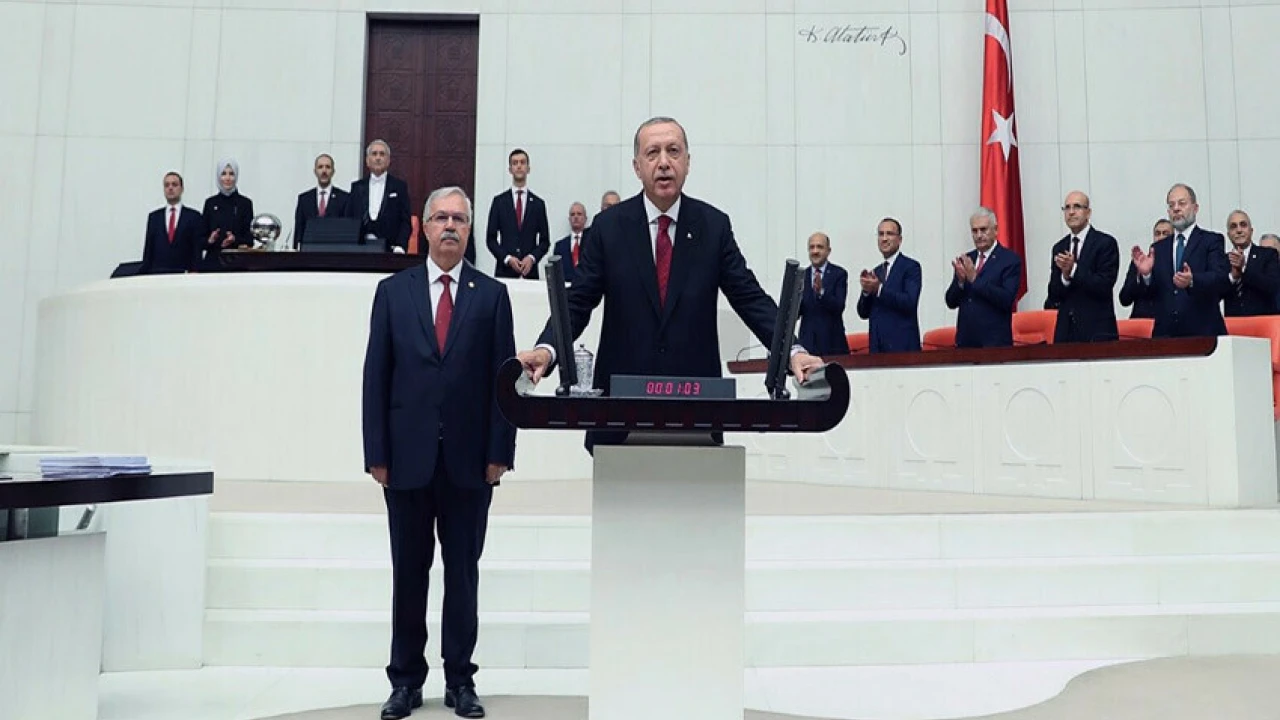 Ankara: The oath-taking ceremony of the newly elected President of Turkiye, Recep Tayyip Erdoğan, will be held today in the capital city Ankara, in which heads of 20 countries, including Prime Minister Shahbaz Sharif, will participate.
Tayyip Erdoğan's swearing-in ceremony will be held at 3:00pm (Pakistan Standard Time), for which preparations have been completed.
Secretary General of North Atlantic Treaty Organization (NATO), Emir of Qatar, President of Azerbaijan, Speaker of Russian Parliament and other world leaders will also be present in the ceremony.
Notably, Erdoğan has been elected as the President of Turkey for the third time after winning the run-off stage on May 28.
On the other hand, major changes are expected in the new cabinet of Turkiye as important names like Foreign Minister Mevlüt Çavuşoğlu, Foreign Minister Hulusi Akar and Interior Minister Süleyman Soylu will no longer serve as ministers but as members of parliament.
The most important news for the state is that Mehmet Simsek is going to take on three important responsibilities. He was also the former deputy prime minister and finance minister of Erdoğan.
However, he was removed by President Erdoğan for not reducing the interest rate. Now again he is being brought back on his terms who will simultaneously hold the duties of Vice President and Advisor on Economy and Finance Minister.
The head of Turkiye's intelligence agency, Hakan Fidan, will now be Turkey's foreign minister, while presidential spokesman İbrahim Kalın will lead country's intelligence agency, MIT (Millî İstihbarat Teşkilatı). The constitutional court judge, Hon Enje, is likely to be appointed as interior minister.