Israel razes building that houses Al-Jazeera, AFP, AP
Gaza: Israeli airstrikes have razed Al-Jalaa, a building that houses the local offices of media outlets including Al-Jazeera, AFP and AP.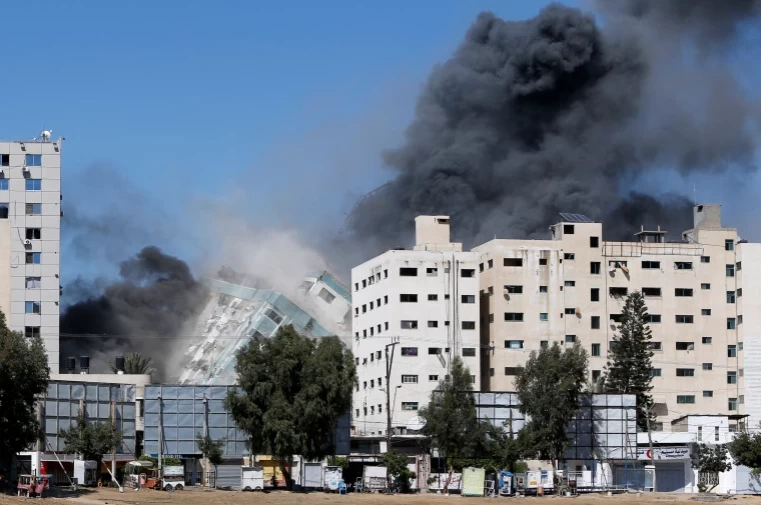 This is the third building destroyed by the apartheid state in its war on press freedom that housed media houses.
Earlier in the day, Al-Jazeera reporters posted on twitter that Israel had given the employees an hour before striking the building. The channel, one of the very few international organizations covering the ground situation , broadcast the telephonic conversation between the owner of the building and Israeli intelligence officers. The owner, Abu Husam, can be heard asking the officers to give the media organisations time to remove their equipment but was told no.
🚨 Israel has given a "warning" that it will bomb the building that houses Al Jazeera offices and other international media channels in Gaza City in one hour...our colleagues have already evacuated

— لينة (@LinahAlsaafin) May 15, 2021
Israel continues its ground and arial war against Palestine, bombarding the Gaza strip, killing dozens of children and hundreds of unarmed innocent Palestinians.
Other than media offices of foreign press, Al-Jalaa tower also housed two radio channels and a blood bank.