Chaudhry Nisar advised to take oath
Rawalpindi: Chaudhry Nisar, the disgruntled Pakistan Muslim League-Nawaz (PML-N) leader, has been advised to take oath as a member of the Punjab Assembly.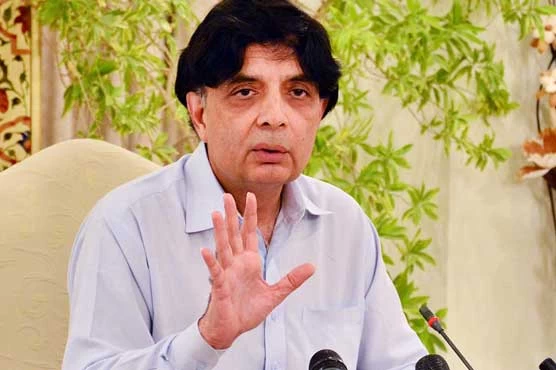 After the federal government unveiled its plans for electoral amendments, Chaudhry Nisar has been advised to take oath, a duty he has not fulfilled since his win in the 2018 general elections. In its proposed amendments, the government had said that if a member could not take oath within three months, their membership will be suspended.
Both Chaudhry Nisar and Ishaq Dar are at risk of losing their seats.
Nisar has allegedly been in touch with PML-N President, Shehbaz Sharif. It is being speculated that if Nisar takes oath, he might rejoin his old party.
Some sections of the media have speculated that Chaudhry Nisar could take oath as soon as Monday.