Blaze erupts following cylinder blast in Lahore's Barkat Market
Lahore: Blaze has erupted following a cylinder blast in here in Barkat Market.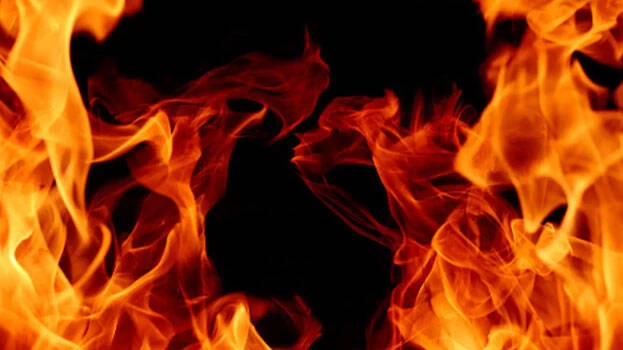 Blaze erupts following cylinder blast in Lahore's Barkat Market
Lahore: Blaze has erupted following a cylinder blast in here in Barkat Market.
According to GNN, fire brigade teams have been dispatched to the site to extinguish the blaze. No loss of life and property has been reported as yet.
Three people have reportedly been injured in the incident.
As per eye witnesses, several cylinders exploded resulting in massive fire that engulfed a shop. Ten cars parked nearby has also been damaged as a result of blast.
Chief Minister Punjab Usman Buzdar has ordered to investigate the incident.
Three people were killed and scores were left injured when a vehicle laden with explosives blew up in Lahore's Johar Town last week.
Australia to cancel Afghan test if Taliban ban women's sports
Canberra: Cricket Australia Thursday issued an official notification, stating that they would cancel Test match against Afghanistan unless Taliban lift the reported ban on women's sports.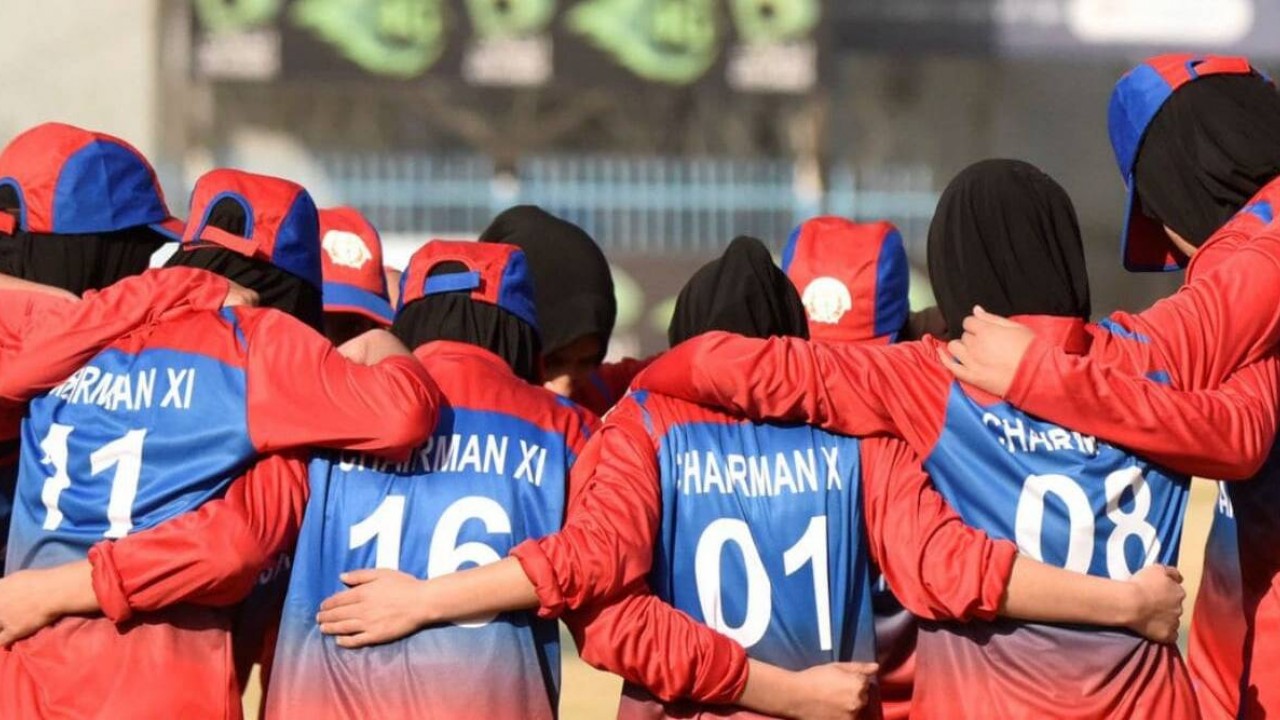 On its official twitter handle, Cricket Australia said that it will not host Afghanistan planned Test match in Hobart starting November 27, if news reports of Taliban views on the women's game were true.
"If recent media reports that women's cricket will not be supported in Afghanistan are substantiated, Cricket Australia would have no alternative but not to host Afghanistan for the proposed Test match due to be played in Hobart," said Cricket Australia in its statement.
An update on the proposed Test match against Afghanistan ⬇️ pic.twitter.com/p2q5LOJMlw

— Cricket Australia (@CricketAus) September 9, 2021
The Taliban, banned sports for women in the country saying, they don't think women will be allowed to play cricket as it's not necessary for them to participate.
According to SBS, Ahmadullah Wasiq, deputy head of the Taliban's cultural commission said, "In cricket, women might face a situation where their face and body will not be covered".
"Islam does not allow women to be seen like this," he stressed.
Meanwhile, players from Afghanistan women's soccer team are among dozens of athletes who were given visas to live in Australia and have been undergoing quarantine amid coronavirus pandemic.
However, it is a move that could cost Afghanistan its status as a Test-playing nation.
Afghanistan has a national women's cricket team — but its status has been thrown into question along with every other woman in the country after the Taliban ousted the U.S.-backed government.
In August, Taliban allowed men's cricket to continue and gave approval for the men's national team to travel to Australia for a test match in November.
Pakistan records dip in daily new COVID-19 cases
Islamabad: Pakistan has reported 2,928 new coronavirus cases in last 24 hours, the lowest spike in daily new infections in nearly a week.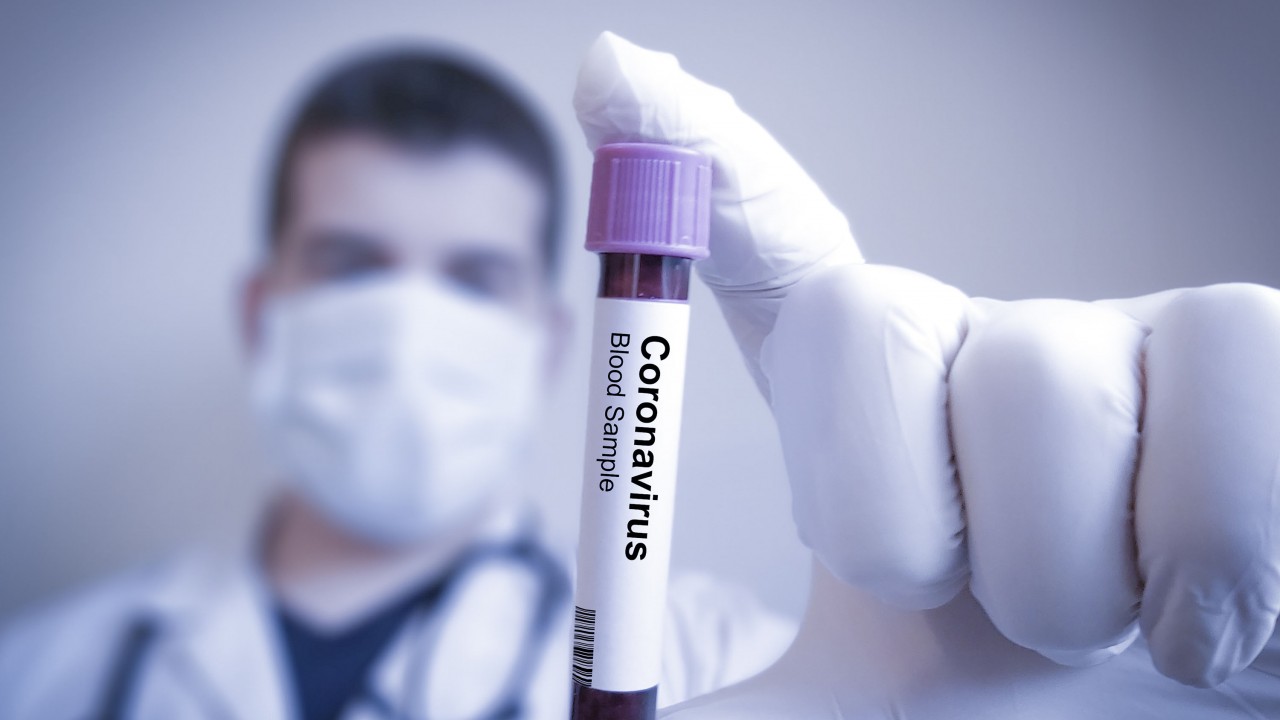 Pakistan is presently experiencing the fourth wave of coronavirus which is said to be deadlier and more contagious than previous three COVID waves.
According to National Command and Operations Center (NCOC), around 2,928 cases of coronavirus were reported while 68 people succumbed to the disease in the last 24 hours, taking the total death toll to 27,072.
The total number of cases has reached 1,218,749.
As many as 1,125,952 patients have recovered from the disease with 4,960 critical cases.
Punjab
The number of patients swelled to 419,423 in the province with 12,345 causalities.
Sindh
The number of infections has surged to 448,658 in the province, while the death toll has reached 7,224.
Khyber Pakhtunkhwa
The confirmed cases have surged to 170,391 in the province with 5,354 casualties.
Balochistan
There are 32,707 confirmed cases while 344 patients have died from the infection so far.
AJK and Gilgit-Baltistan
There are 33,628 coronavirus cases in the AJK while the death toll has reached 728. On the other hand, there are 10,222 cases in GB with 182 coronavirus deaths.
Islamabad
There are 103,720 cases in the capital city while 895 people have lost their lives.
Twitter tests edge-to-edge photos in timeline
The microblogging platform, Twitter is exploring ways to build more visually immersive experience with its latest test to see how images appear on the platform.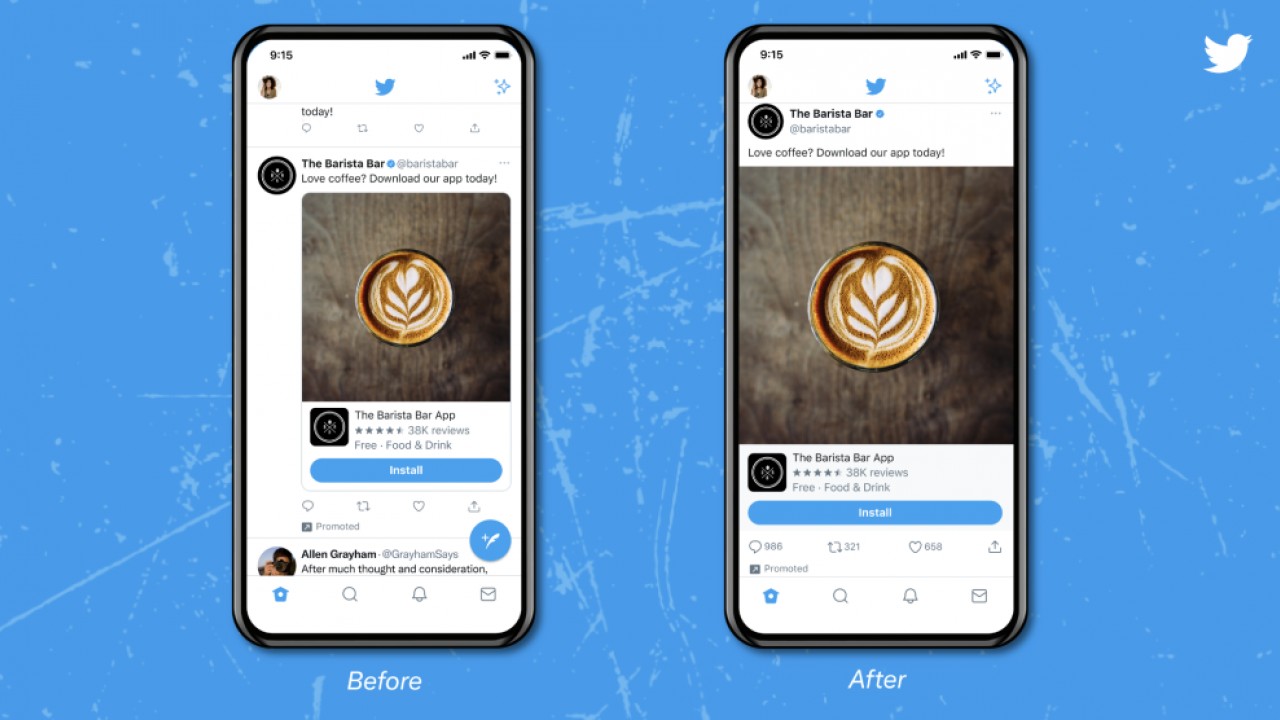 The upcoming feature will expand visual media embedded in tweets to fill the whole width of a mobile phone's screen. The new layout is being tested on iOS but not on Android.
"The change is designed to make it easier for visual content to shine," said twitter.
In the current test, tweets fill the full frame from left to right instead of being offset by a pretty large margin on the left.
The changes result in much larger images and videos that look better in the feed and a cleaner, more modern design that doesn't unnecessarily squish tweets to the right of users' profile pictures.
Now testing on iOS:

Edge to edge Tweets that span the width of the timeline so your photos, GIFs, and videos can have more room to shine. pic.twitter.com/luAHoPjjlY

— Twitter Support (@TwitterSupport) September 7, 2021
The test follows two previous image-focused changes— 4K image support and full-size images.
The 4K image support came in April and increased the resolution of images from 2048 x 2048 pixels to 3840 pixels on the long end.
While, full-size image support came in May and brought an end to cropped photos on timelines in iOS and Android.
The company, with the announcement that it is testing edge-to-edge photo support is increasing its chances of becoming an Instagram competitor.
The date for the rollout is not ascertain yet. However, users are already complaining about the change, despite the fact that it is still in its early stages.
This is because, there's no word, on when full-width tweets will arrive on some of the best Android phones.